Health of Beltre, Hamilton on Rangers' radar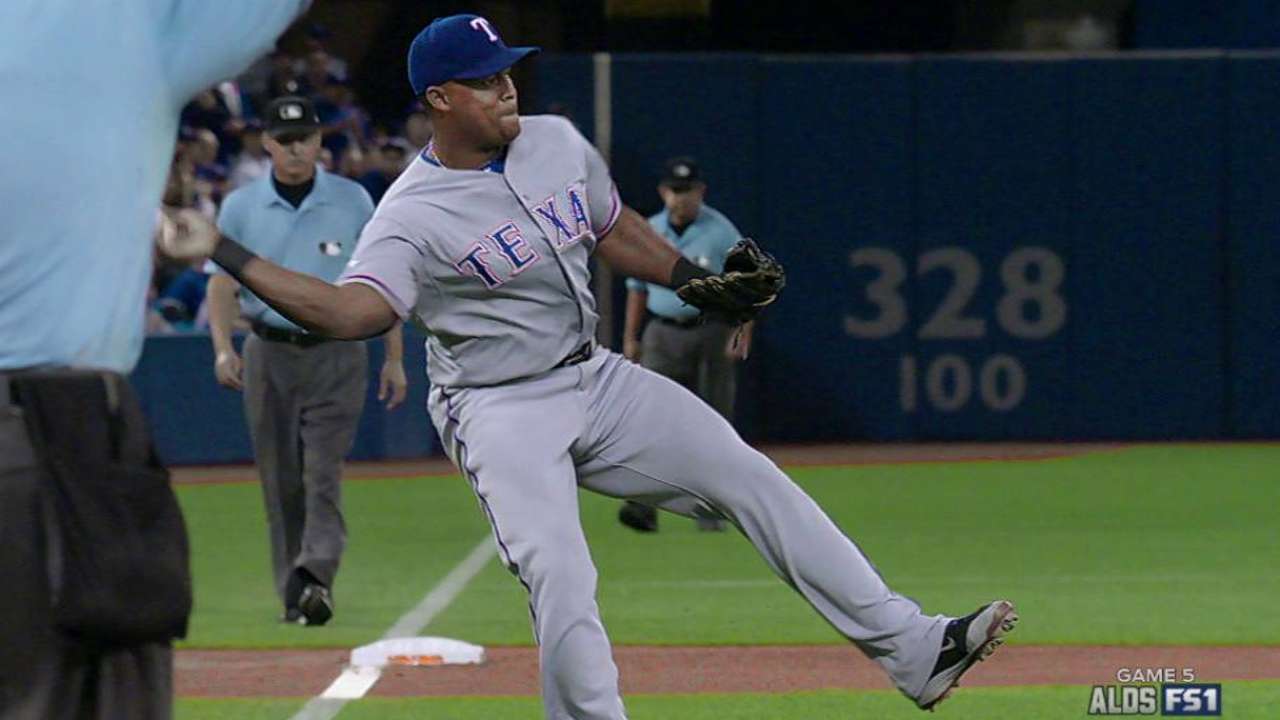 ARLINGTON -- The Rangers are done playing games, but the business of baseball doesn't stop. The health of two star players -- Josh Hamilton and Adrian Beltre -- needs to be addressed.
Beltre played the final two games of the American League Division Series with a strained lower back, but that issue should clear up with rest. His left thumb remains an unsolved matter.
Beltre was on the disabled list with a sprained thumb from June 2-23. He was not fully healed when he was activated but said, as always, it was "good enough." Beltre enjoyed a strong second half, but it is still unrevealed just how bad the thumb is. He could try to just rest it, along with the back, or undergo surgery. Beltre was evasive after Wednesday's 6-3 loss to the Blue Jays.
"I don't know," Beltre said. "I'm not thinking about that right now."
Hamilton has multiple issues, including the left knee that has been bothering him for the past two months. Hamilton played left field in the final week of the season and during the ALDS, but he is obviously not at full strength. Crashing into the wall and making a spectacular catch against the Angels on Oct. 1 didn't help, either.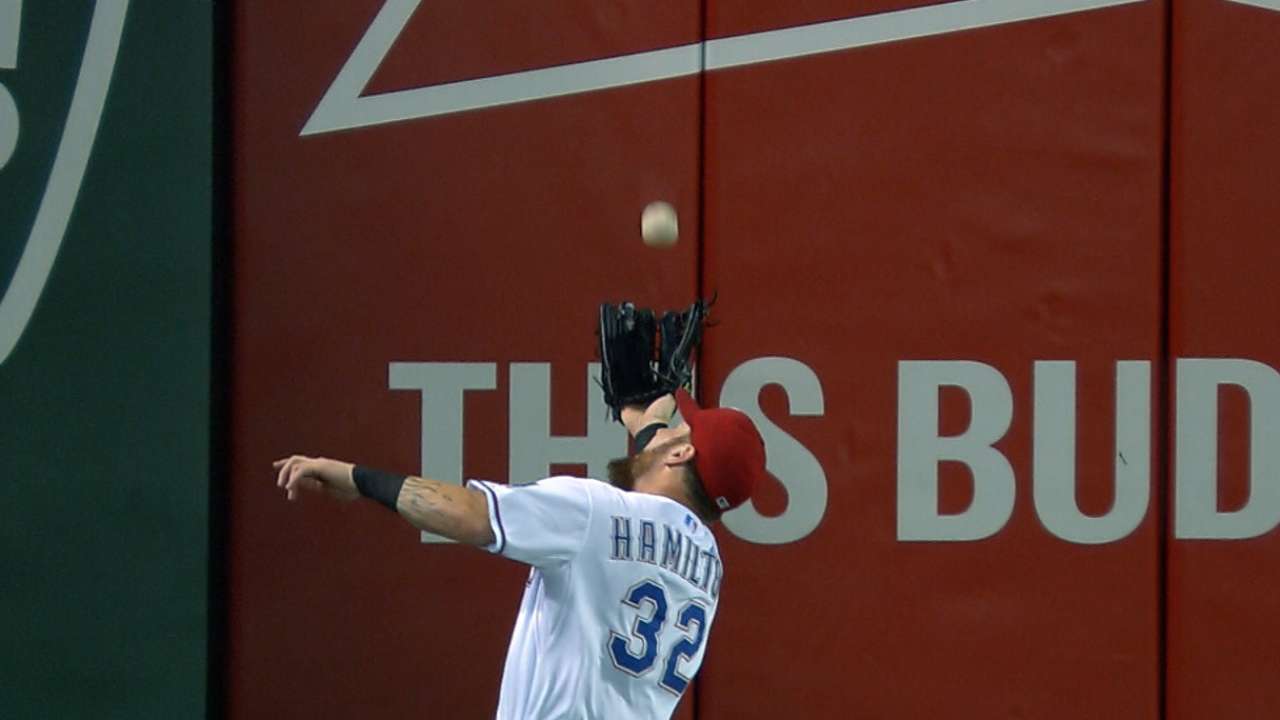 "I've got some ribs that need to heal up," Hamilton said. "I'll need to just probably get a scan here in the next week or so on the knee and make sure everything's good. You know, from hitting the wall that night. It's pretty swollen. But other than that, everything else is good."
Hamilton had a long year as far as physical issues are concerned, going back to off-season shoulder surgery that put him on the disabled list with the Angels to start the season. The Rangers acquired him on April 27, but they didn't activate him until May 25. He ended up playing in just 50 games while dealing with hamstring and groin issues as well as the knee.
The Rangers are hoping that a full offseason of rest and rehabilitation will get Hamilton back to full strength by Spring Training.
T.R. Sullivan is a reporter for MLB.com. Read his blog, Postcards from Elysian Fields, follow him on Twitter @Sullivan_Ranger and listen to his podcast. This story was not subject to the approval of Major League Baseball or its clubs.