MLB takes stand against bullying for Spirit Day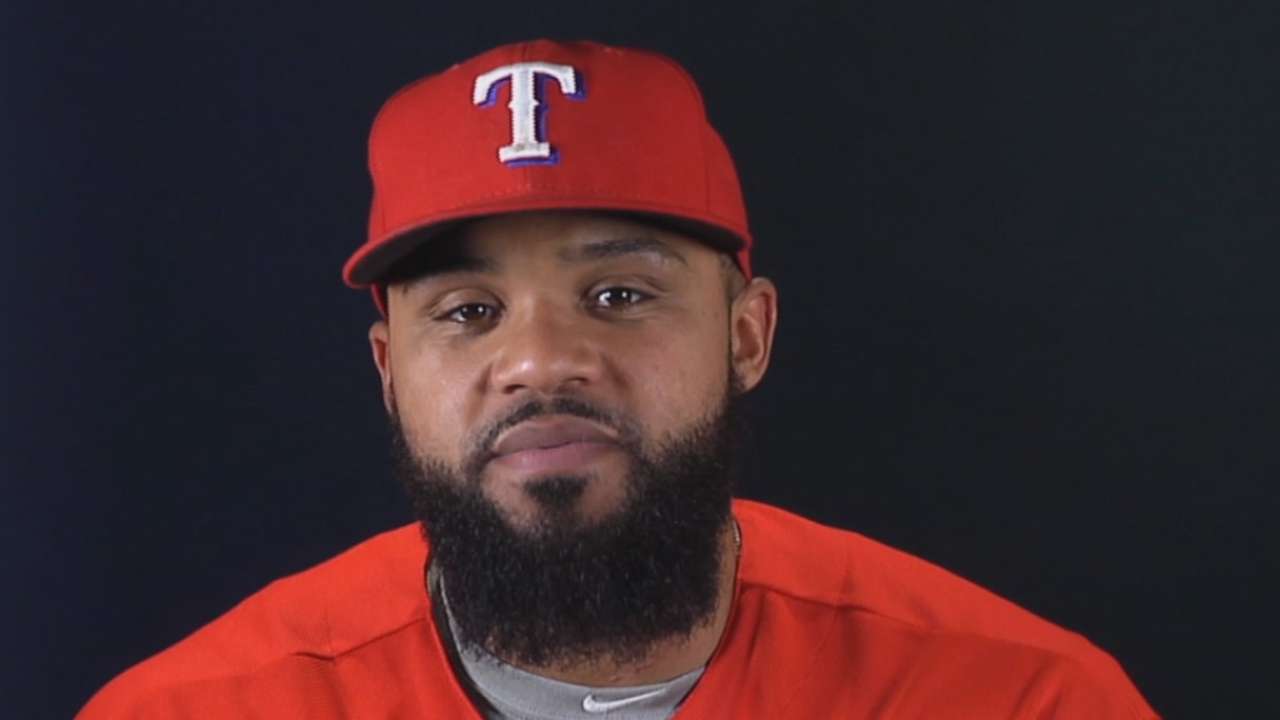 Prince Fielder was "bullied a little bit" when he was a boy. He was the son of a Major League slugger. People said things. Words stung sometimes.
"I have kids now, and it's never extreme, but sometimes they get bullied," said the Rangers' slugger, a spokesman for his club's anti-bullying program. "It can do a lot of damage to kids if they don't take the proper steps. I just want to do my part to make sure kids understand that it's something they can stop and something they can get through."
Today is Spirit Day, and that familiar purple glow all over the Internet, all around the world and all throughout Major League Baseball serves as a hopeful message to anyone who is bullied: You are not alone. MLB and its 30 clubs join in a united stand against bullying and to show support for lesbian, gay, bisexual and transgender youth.
Spirit Day was started in 2010 by a high school student as a way to show support and to pledge a commitment to be a positive example, as so many people like Fielder are year-round. With help from GLAAD (Gay & Lesbian Alliance Against Defamation), millions of teachers, workplaces, media personalities and students wore purple, a color that symbolizes spirit on the rainbow flag. Spirit Day now occurs every third Thursday in October.
"I'm very proud of MLB's continued support of Spirit Day and its message," said Billy Bean, MLB's Ambassador For Inclusion. "Over the past year, I've seen firsthand the effort and leadership our clubs are putting forth to raise awareness against bullying.
"MLB's message of inclusion encourages our players to be vocal about its damaging effects. Baseball has a magical way of bringing people together and creating community, and I believe we are making an important impact on our young fans by sharing lessons about leadership, being a great teammate, and taking care of each other."
Bean is in his second year with MLB in a capacity to "create a conversation with each and every team." He is spreading a message of acceptance and inclusion -- "not only for our players, our coaches, our managers, but also our fans, and to send that message out to the community. It's a new message. I'm very proud of baseball for finally realizing that the time is right for that."
Just two months ago, an important step forward was realized when Brewers prospect David Denson, with Bean's help and the subsequent support of the Brewers' front office, reached out to the Milwaukee Journal-Sentinel to announce that he is gay. Denson, 20, thus became the first publicly gay player in an MLB organization.
Sean Conroy, a pitcher for the Sonoma Stompers of the independent Pacific Association, came out in June, becoming the first active professional baseball player to do so.
June 26 was a historic rainbow day in America as the Supreme Court ruled the all same-sex marriages must be legalized in the U.S. Coincidentally, that same night the Giants hosted the 13th annual LGBT Night at AT&T Park. The Dodgers also had their third annual LGBT Night this past summer.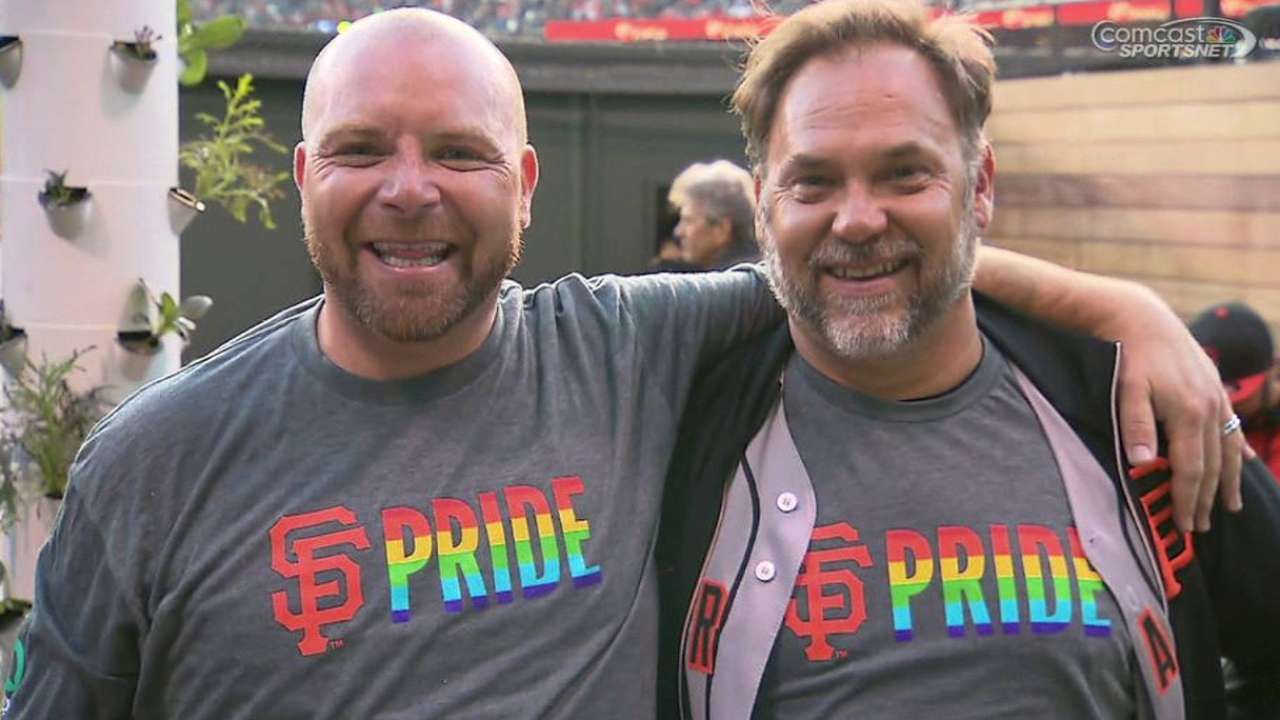 "There has been representation by the LGBT community for years and years, but unfortunately in the past we haven't always felt so comfortable to share that. But now things have changed for the better," Bean said at Dodger Stadium before that game.
"It's definitely a process, but it starts with teams making that statement first, and then people in the LGBT community feel much more comfortable and welcome, and you put the message out there, and they say, 'I want to go to the game, too.'"
Meanwhile, various club efforts continue to help take a stand against bullying among youth. The program Fielder led was "Going to Bat Against Bullying." It was developed by the Rangers Foundation in partnership with BKFK (By Kids For Kids) along with MLB Advanced Media. It targeted students in grades 4-8 and was Internet-based so teachers across Texas and the Rangers' territory could access the materials and use those in classrooms.
"Bullying is a problem that is in all schools," said Karin Morris, executive director of the Rangers Foundation. "It's not just in the cities, it's not just in the suburbs, it affects all children, and it's something that we as a sports team, as a sports foundation, feel we have an obligation to help combat."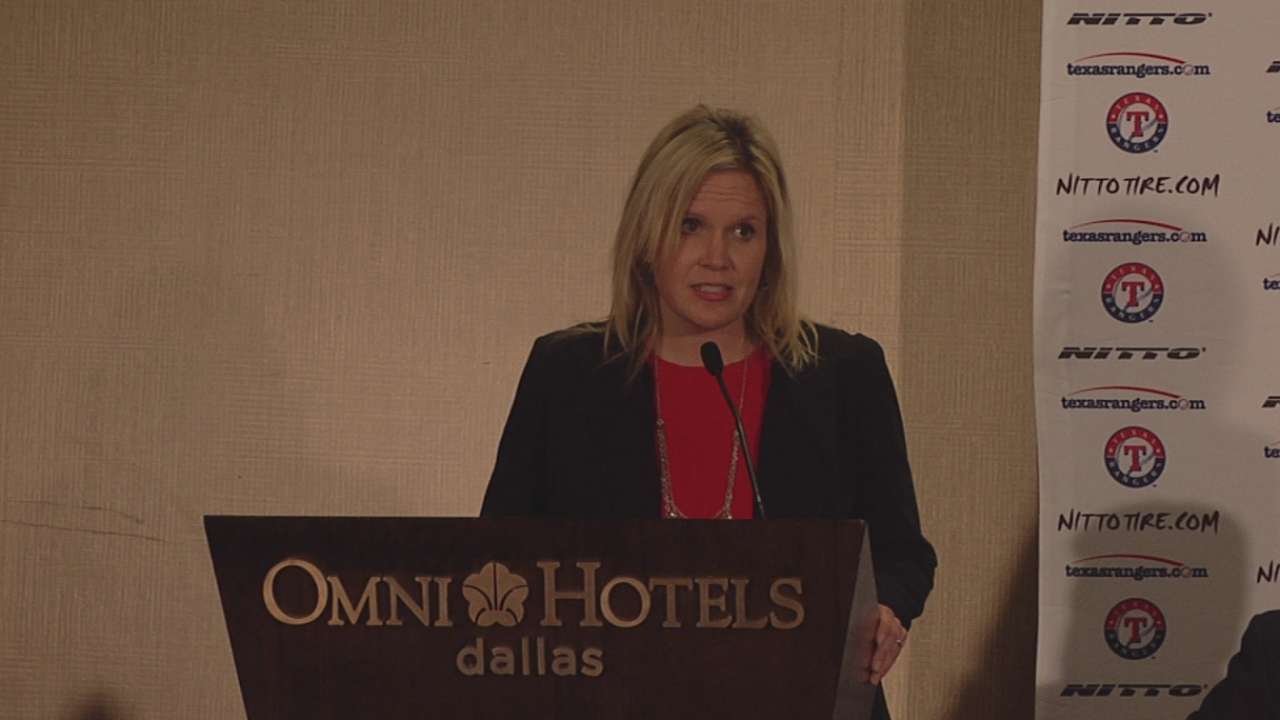 Fielder said his message to kids is to "get involved with other kids, have a good time and hang out. Try to be nice to each other. If you see a bully, make sure you tell someone. Or it doesn't have to be too extreme, but just let that person who's bullying know that it's not OK, that it makes a person feel sad and it hurts their feeling. That will go a long way. Especially for the person being bullied -- they will really appreciate it."
The Braves created a Strike Out Bullying" campaign with the Anti-Defamation League. "If you're being bullied, you should know that you are not alone," Braves catcher A.J. Pierzynski said. "It's not your fault. There are people who can help. The actions you can take can make things better."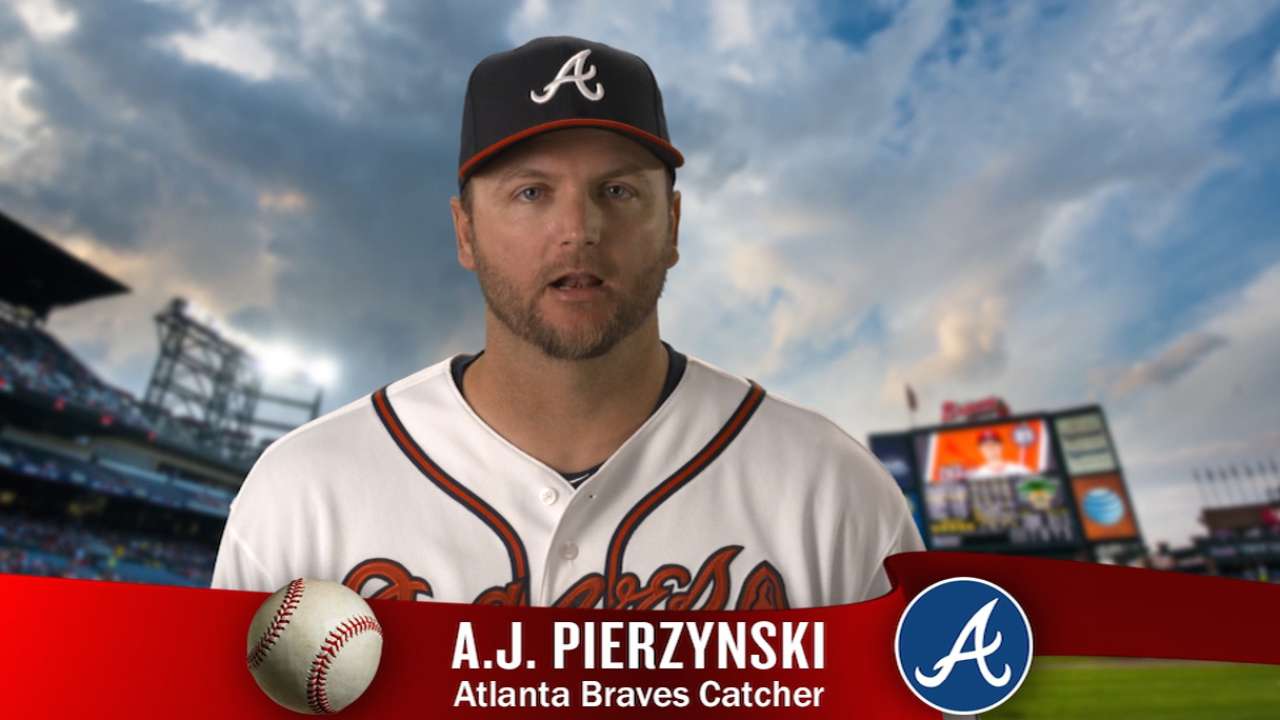 The White Sox offered a three-strike message to youth, delivered by manager Robin Ventura and pitchers John Danks and Carlos Rodon.
Ventura: "Words, just as much as actions, have consequences. Strike one, speak up, tell the bully to stop. Till then, don't you trust or ignore the bully."
Danks: "For many kids, every day is a struggle against hurtful words and sometimes physical violence. Strike two, be a friend. Be a friend to someone who is being bullied. Show them you care."
Rodon: "Strike three, be yourself. Always be your unique self and keep doing what you love to do."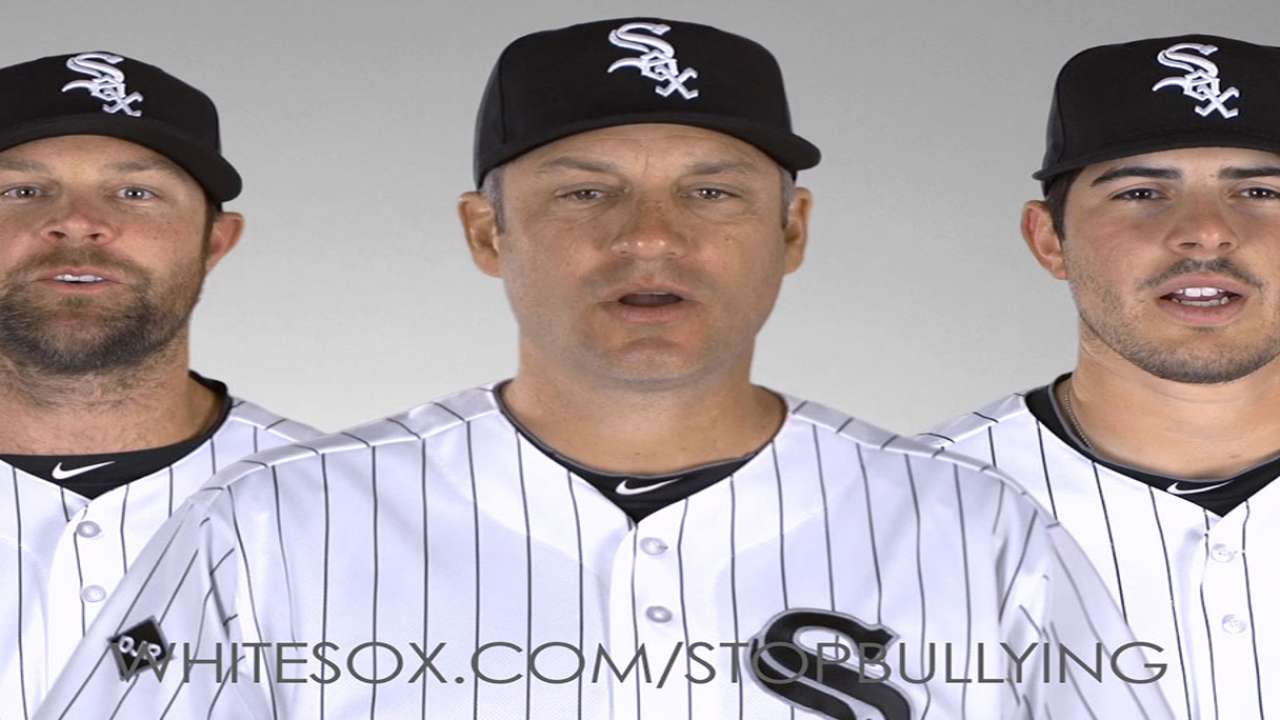 See glaad.org/spiritday for more information, and use #SpiritDay on social media.
Mark Newman is enterprise editor of MLB.com. Read and join other baseball fans on his MLB.com community blog. This story was not subject to the approval of Major League Baseball or its clubs.