Jones cracks two homers in Fall League rout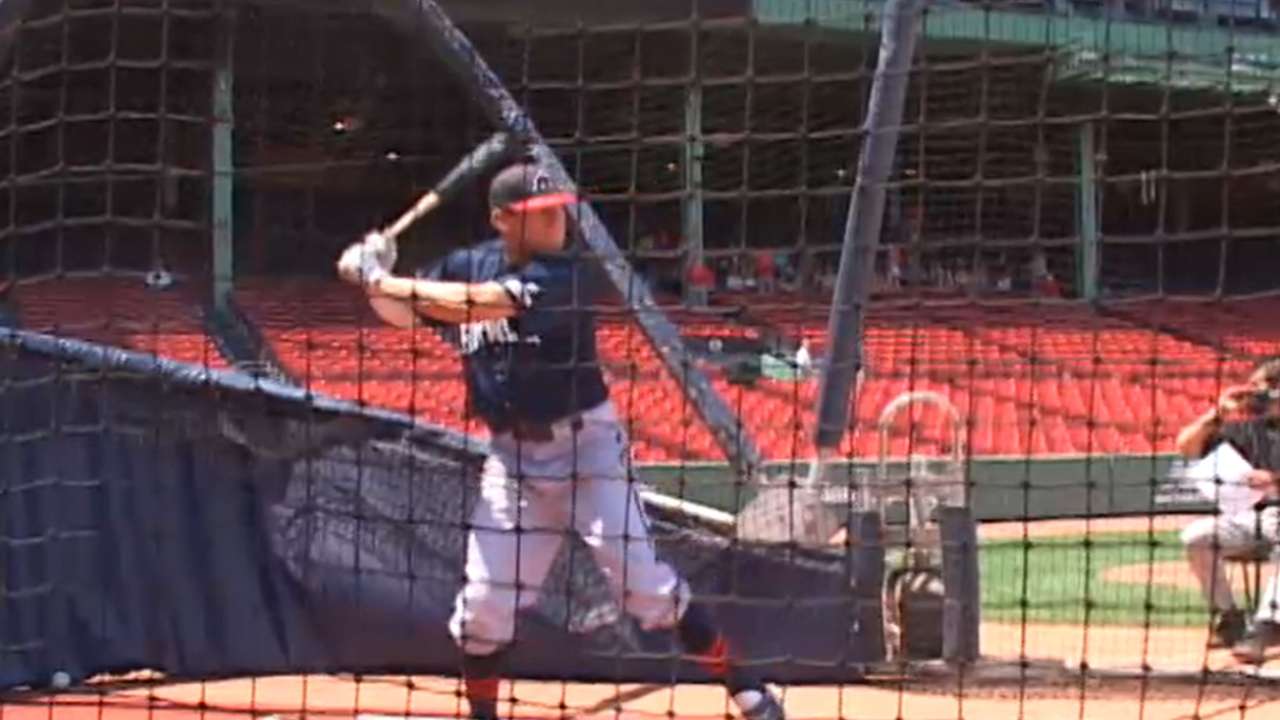 SCOTTSDALE, Ariz. -- It was evident that the Scorpions didn't want to start the Arizona Fall League schedule with back-to-back losses. The team made its intentions clear from the onset in a 13-3 victory Wednesday night at Scottsdale Stadium.
A night after falling to the same Salt River squad, 5-3, Scottsdale poured it on with 12 runs on 10 hits in the game's first two innings.
JaCoby Jones and Clint Frazier highlighted the first inning with a pair of homers -- Jones hit a three-run blast to left and Frazier hit a two-run opposite field shot to right -- but it was the entire offense that caught fire.
"It's fun coming back to the dugout when everyone is swinging it, having a day," Jones said. "It's exciting. It's what we came out here to do. When the offense puts up runs like that and keeps hitting constantly, back-to-back-to-back-to-back, it's a fun time for the offense."
It's hard to start a game any better than Scottsdale did as its first seven batters reached base, six of whom scored.
In the second, it was more of the same.
After a six-run first, the Scorpions put up another six in the second and sent 20 men to the plate in the first two frames.
Scottsdale's offense inevitably slowed down, but Jones and Frazier did not.
Frazier, the Indians' No. 2 prospect, reached base in all five plate appearances and finished the night 3-for-3 with a trio of walks, two runs scored and three RBIs.
"He's a great hitter, he's young, he's pure," Jones said of Frazier. "He's got fast hands and tonight he showed us what he can do. He's a really good player."
Jones, the Tigers' No. 10 prospect, launched his second homer of the game in the third inning.
Jones hit .257 with 16 homers in 133 games this season. He finished 2-for-5 with four RBIs on Wednesday.
After finishing 1-for-4 with three strikeouts on Tuesday, Wednesday's performance was just what Jones needed.
"[Last night] I was chasing pitches down in the zone, getting antsy," Jones said. "Tonight, I just saw the ball up, they threw it across the plate and I put it on the barrel. It worked out good for me, felt good."
The offense stole the show, but Taylor Rogers, the Twins' No. 13 prospect, put together a strong outing as well.
Rogers threw four strong innings and was in control all night.
The southpaw struck out five and gave up one run on two hits.
"He was dominant," Jones said of Rogers. "He threw a lot of strikes, kept the ball down in the zone, let them make contact and let the defense play behind him. That's what the pitcher's got to do. He did a good job locating."
William Boor is a reporter for MLB.com. Follow him on Twitter at @wboor. This story was not subject to the approval of Major League Baseball or its clubs.