Oct. 14 Johnny Cueto postgame interview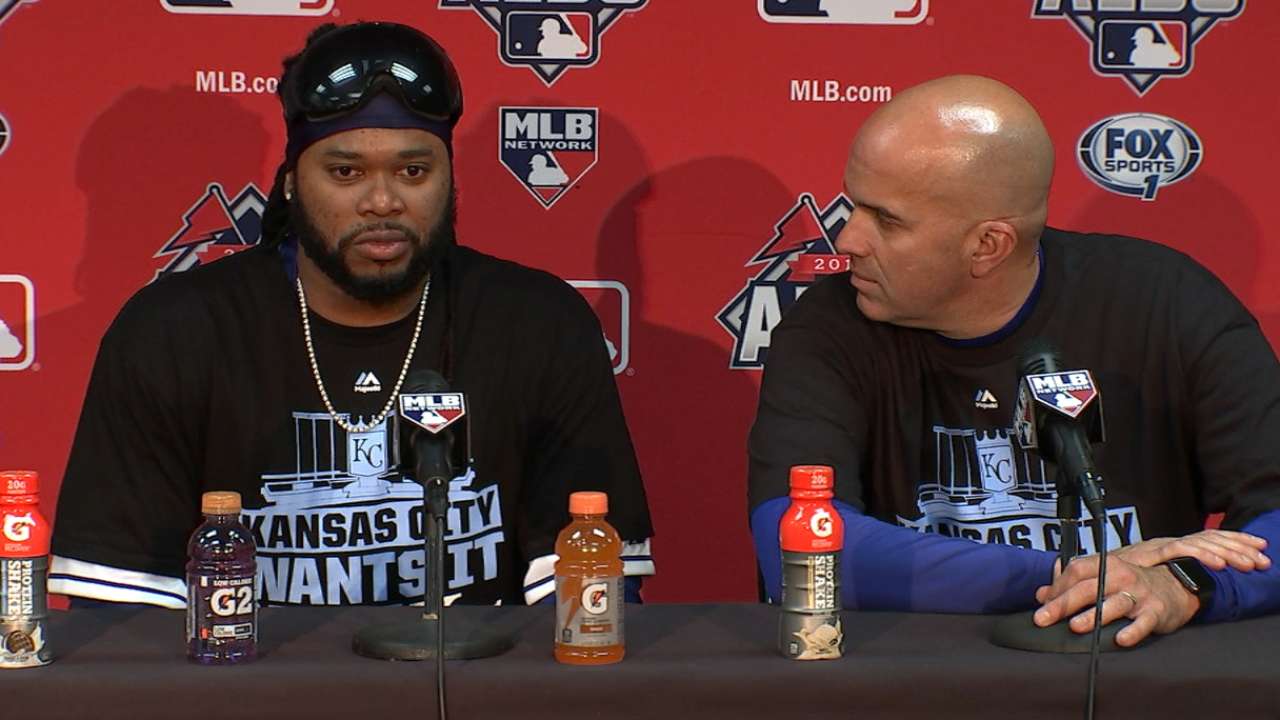 THE MODERATOR: Questions, please?

Q. Ned Yost said that you fed off the crowd a little bit tonight. Can you talk about how good the fans were and how much energy it gave you out on the mound?
JOHNNY CUETO: He says that he woke up today on the right foot. As soon as he woke up, he felt something magic that this was Game 5 and he had to show up for everybody, for his team and the fans.

Q. Toward the end of the season, things were a little bit shaky for you. What changed between then and now, and did you feel like you had something to prove tonight?
JOHNNY CUETO: Again, thank God that he was able to pitch the game that he pitched. And there's no doubt that he knew there was some talk out there that what was wrong with Johnny Cueto, but that today was the game that he was going to show everybody what he's all about in big games. And that's what he did.

Q. Talk about that incredible comeback in Game 4. How did that inspire you before this start in Game 5?
JOHNNY CUETO: There's no doubt that Game 4 was an inspiration for him. When we gave up those runs and we came back in and he saw Moustakas and everybody screaming in the dugout like we're not done yet, all he kept thinking about was if we can come back and win this game, I'll take care of business in Game 5.

Q. The fact that your offense gave you the run support, talk a little bit about that and just how these guys have been able to pick you up particularly when your team was down 2-0 and then 2-1.
JOHNNY CUETO: All the other players, all they kept telling me was just keep the game right there and we'll get you some runs. Thank God he was able to keep Houston to two runs and they did what they had to do and he was able to hold them for eight innings.

THE MODERATOR: All right. Thank you.