MLB.com Columnist
Richard Justice
Game 5 doesn't define Rangers' season
Led by first-year manager Banister, club showed marked improvement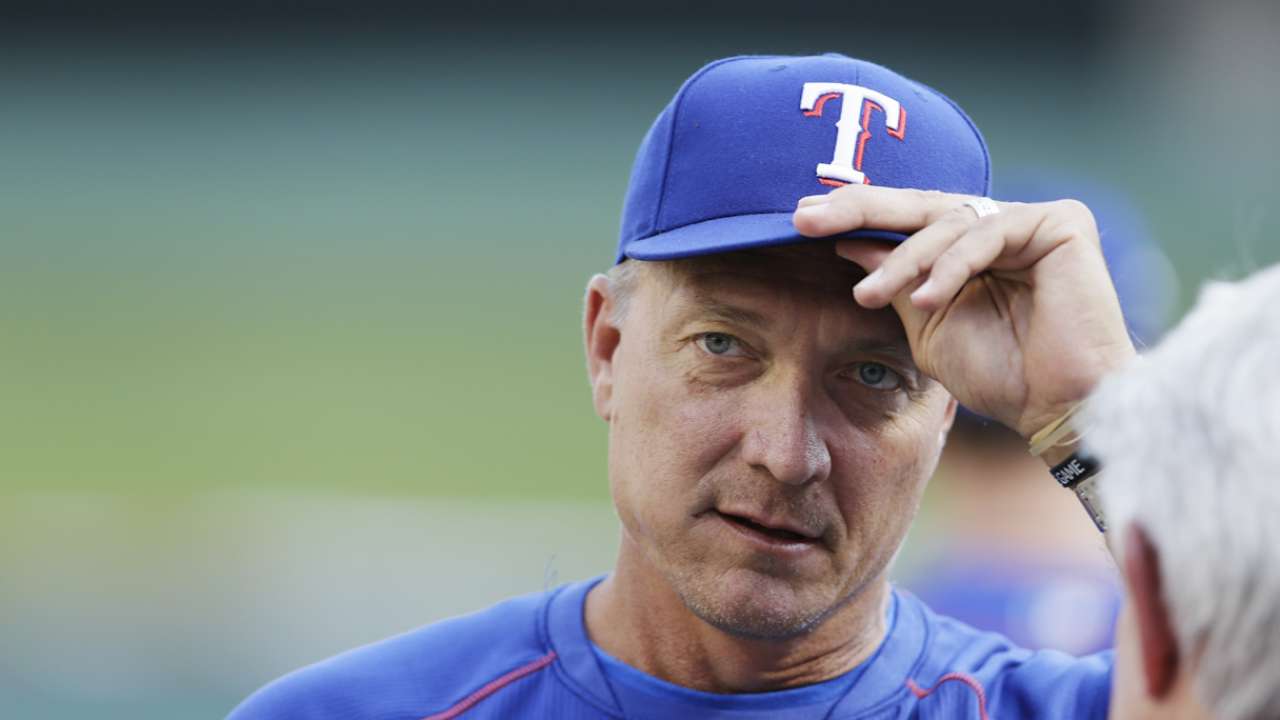 TORONTO -- Once the sting wears off, the Texas Rangers surely will remember something other than the disappointing finish of the 2015 season. This was one in which the Rangers re-established themselves as one of baseball's best franchises.
They wiped away the disappointment of a 95-loss 2014, improving by 21 games and making the postseason for the fourth time in six seasons. Since Opening Day 2010, they've won 525 regular-season games, fifth-most in baseball despite last season's injury-riddled 67-95 team.
Nothing that happened during a 6-3 loss to the Blue Jays in Game 5 of an American League Division Series on Wednesday can change that. Beyond that, the Rangers are nicely positioned for 2016 and beyond.
The core of the team that went 46-28 after the All-Star break will be back. Right-hander Yu Darvish should be recovered from Tommy John surgery in the first half of next season, and the Minor League system is in good shape.
"Where we started in Spring Training, the entire baseball world had us picked 27th," Rangers manager Jeff Banister said. "We won the American League West when nobody thought we would do anything in the game of baseball. I'm most proud of how those guys played all year long, and how they showed up. One game, one inning, a set of three will not define what this group of guys were capable of doing this year."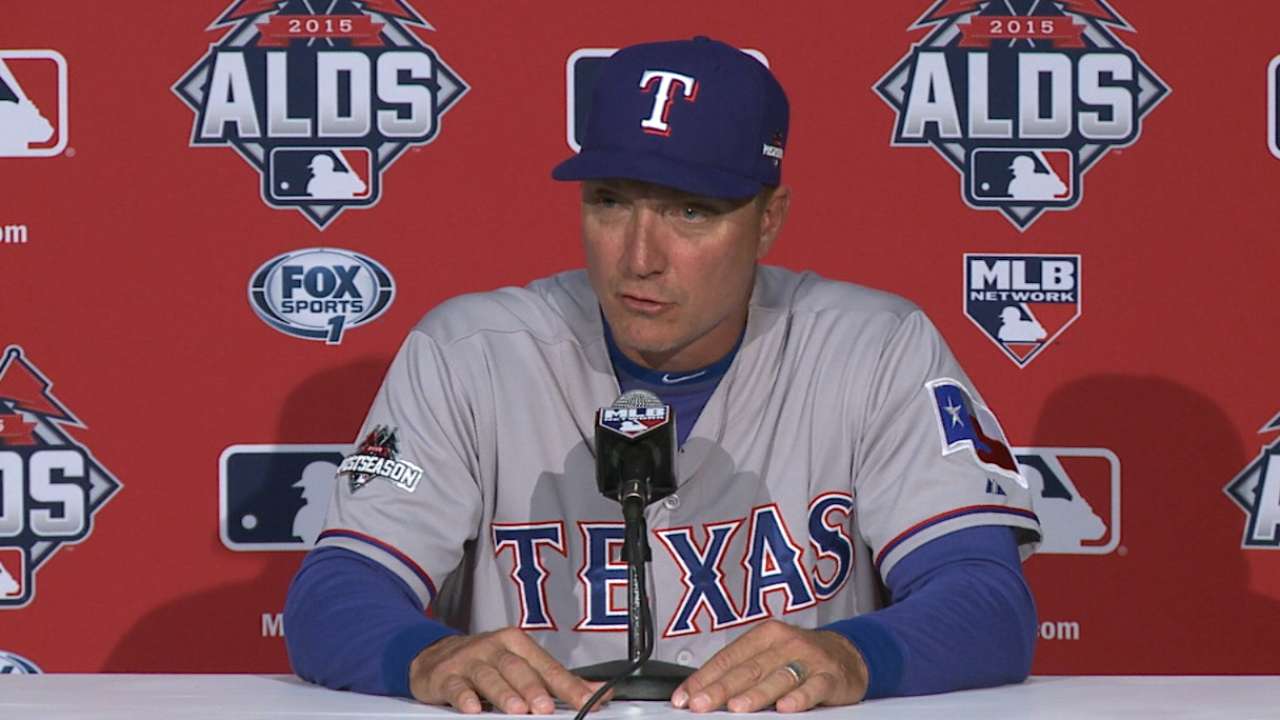 He had a remarkable rookie season himself as a skipper and probably will be voted the AL Manager of the Year. His best work came early in the season when he held things together despite a starting rotation that was decimated by injuries.
To play through the worst of times and end up winning a division is a tribute to Banister and to his clubhouse leadership. At some point, these are the things that will be the focus as general manager Jon Daniels dives into the offseason.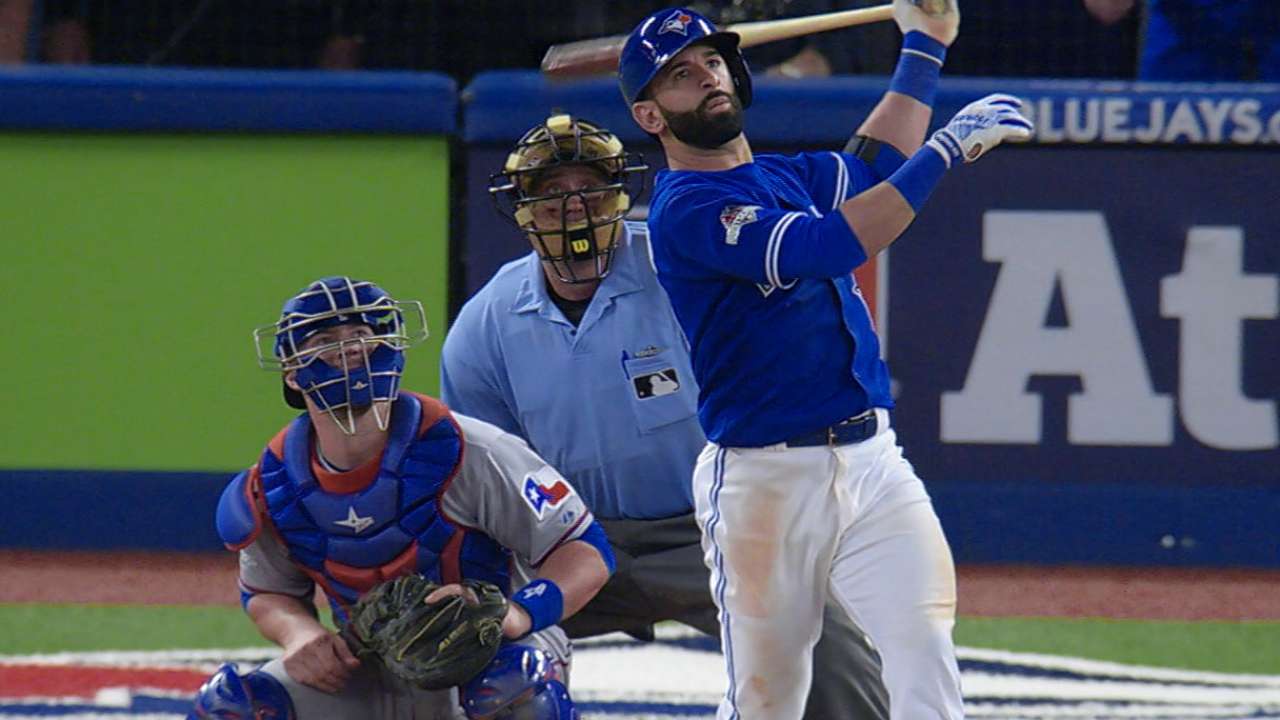 First, though, the Rangers are going to need some recovery time. Despite all the positives, they were bitterly disappointed that their season ended abruptly Wednesday.
This was a series the Rangers led 2-0 after winning back-to-back road games to open the ALDS. This was a Game 5 they led 3-2 in the seventh inning. Down the stretch in the regular season, they were one of baseball's best teams at protecting late leads.
On Wednesday, though, it slipped away. A nightmarish seventh inning featured three errors, including two by Elvis Andrus, one of baseball's 10 best defensive shortstops. And then there was the shot that sealed it, a booming three-run home run by Jose Bautista.
"I couldn't make plays I've made a hundred times before," Andrus said. "I feel like I let down my team, the city. And it hurts."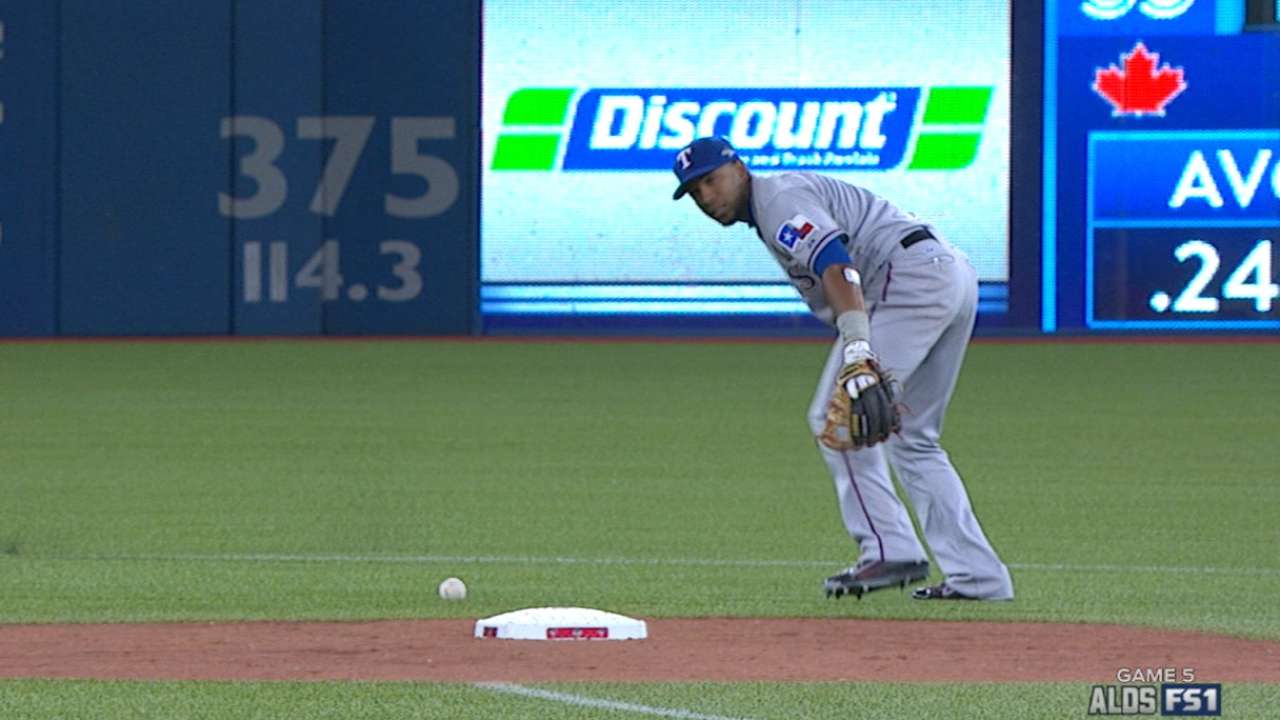 Banister sees it otherwise.
"Look, one inning won't define who this ballclub is and who they've been all year long," Banister said. "I hurt for them. We talked about it -- the team that makes mistakes is going to be in trouble, bottom line."
The Rangers got just what they'd hoped to get from their ace, Cole Hamels, who had a 3-2 lead in the bottom of the seventh when his teammates made errors on the first three balls hit at them.
Things got crazy that inning, with the Rangers scoring a run on an unusual error by Blue Jays catcher Russell Martin. And then the Texas errors.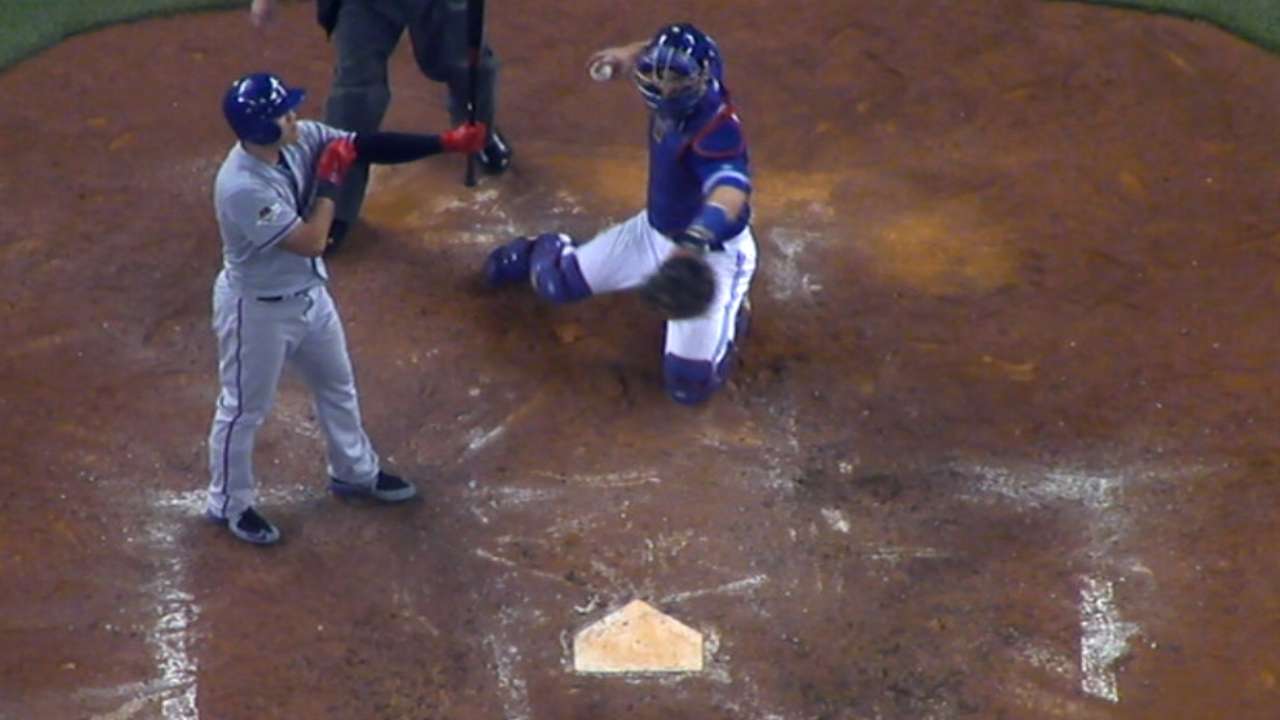 On a day of emotion and tension, benches cleared more than once, words were exchanged and neither team would back down. In the end, a loss is a loss is a loss.
"That's baseball," Rangers right fielder Shin-Soo Choo said. "In baseball things happen, and you never know. We won the first two games and we lost the next three games. That's baseball. We played a great team, probably better than us."
Inside a quiet visitors' clubhouse, the Rangers struck a similar theme. They'd had a great year. They hadn't been at their best when it counted the most. And yet, there was plenty to like about the season.
"So when you're eliminated, it is tough, but you have to build on it," Hamels said. "You can't let that drown out your positive feelings, just knowing how far we were able to come with what we have. It's something to build on, and I think that's the excitement we're going to have next year."
Richard Justice is a columnist for MLB.com. Read his blog, Justice4U. This story was not subject to the approval of Major League Baseball or its clubs.