MLB.com Columnist
Anthony Castrovince
Coast-to-coast drama: NY, LA to decide NLDS
Scintillating series between Mets, Dodgers set for Game 5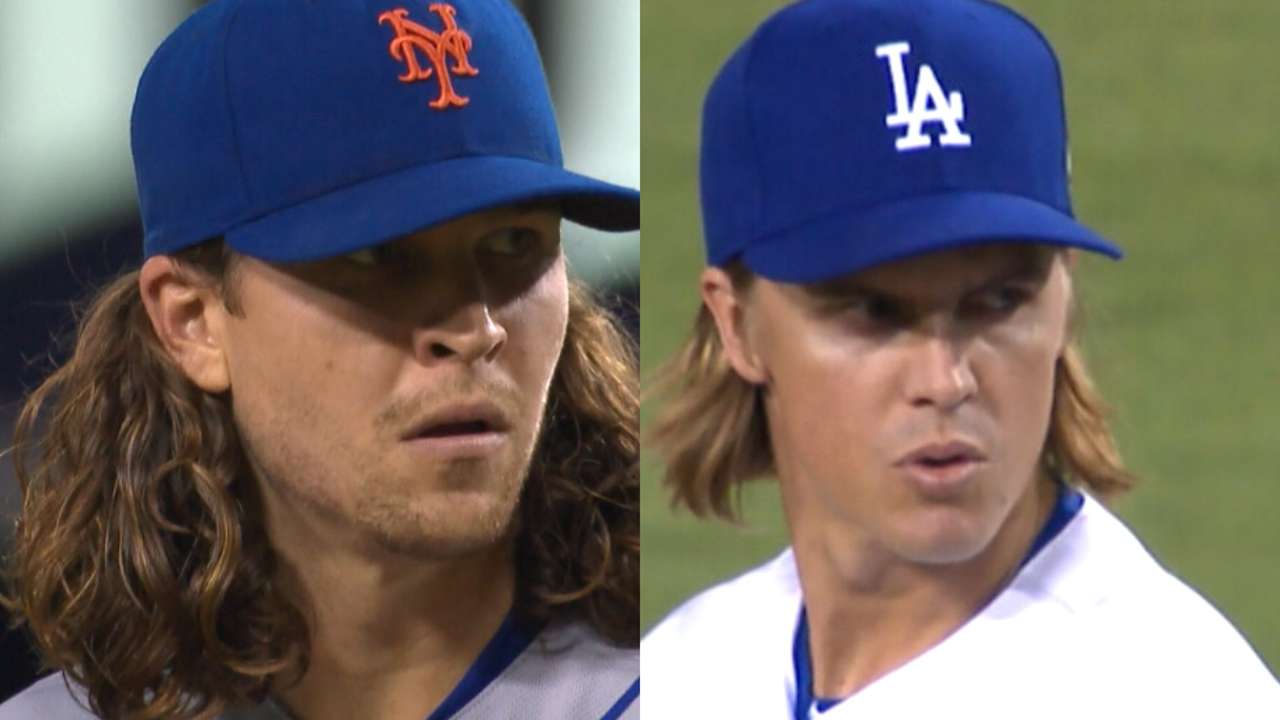 Two cities as pseudo-diametrically opposed, both geographically and culturally, as New York and Los Angeles have, naturally, inspired many a comparison over the years. The Hollywood hills vs. the concrete jungle. Leno vs. Letterman, back in the day. Beverly Hills vs. the Bowery. Sunshine vs. subways. Traffic vs. ... um ... more traffic.
Leave it to baseball to inject itself into the discussion as only it can, with that glorious argument augmenter that is a decisive postseason bout.
On the heels of an absolutely wild Wednesday, when the Blue Jays beat the Rangers in an inordinately emotional exercise and the Royals outlasted the Astros, Thursday night brings us another gargantuan Game 5 (8 p.m. ET, TBS). It's the National League Division Series finale featuring the Dodgers and Mets, and only one of these division-winning dynamos is going to walk out of Dodger Stadium with its World Series hopes intact.
• Shop for postseason gear: Dodgers | Mets
New York vs. L.A. for the right to face Chicago. Who will meet the Cubs in the middle?
Will it be the Dodgers -- who haven't lost a do-or-die-for-both-teams game since dropping Game 7 of the 1956 World Series to the Yankees -- and the long-haired, sub-2.00 ERA-slinging Cy Young contender Zack Greinke?
• Greinke confident, focused heading into Gm 5
Or will it be the Mets and the even-longer-haired, steely nerved, 96 mph fastball-flinging Jacob deGrom?
• deGrom gets the call for decisive Game 5 in LA
"They've got their guy," Dodgers manager Don Mattingly said. "But obviously from our standpoint, we feel good about getting the ball to Zack."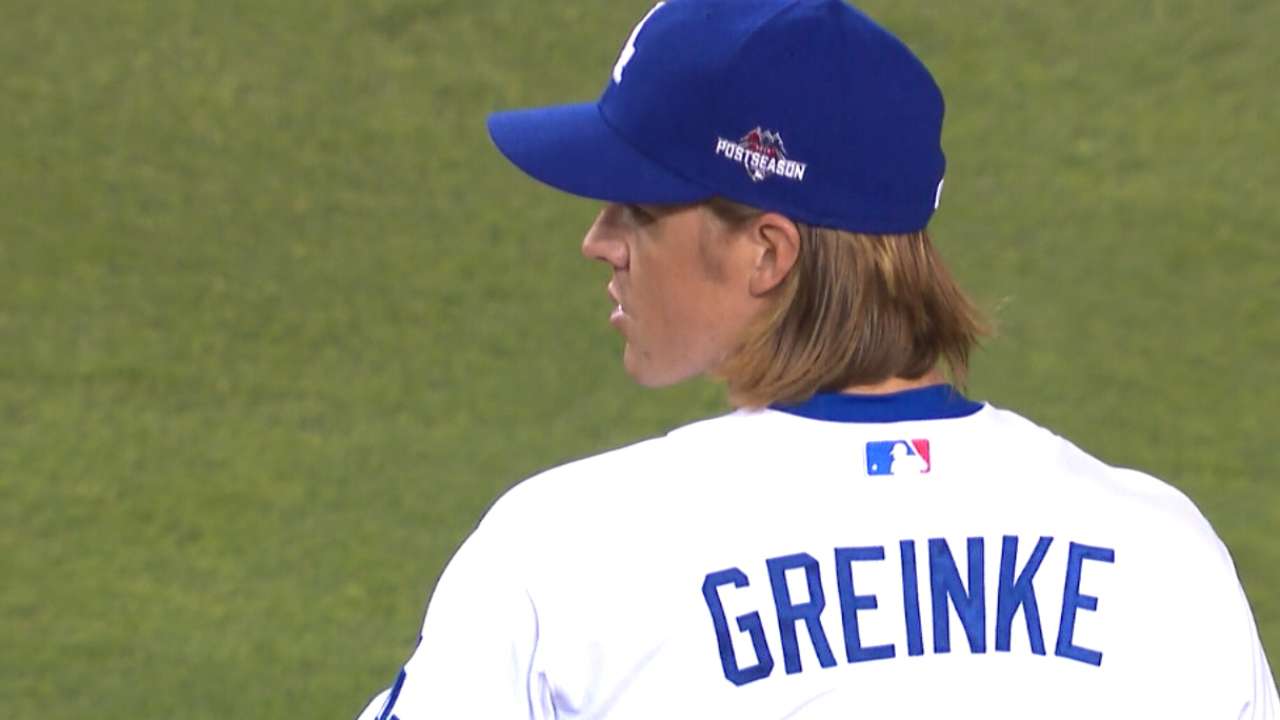 Said Mets manager Terry Collins: "Any time you're down to 'win or lose,' it's a tough situation. There's a lot of pressure on both teams. But I'll tell you, I'm so proud of the way our guys made it through the season. This, to me, is gravy."
This series has had that kind of feel to it.
The Dodgers were expected to be here from the very beginning, and anything short of a Fall Classic coronation will be determined a disappointment. The Mets? Nobody picked the Mets to win the NL East, but their stash of stud starters and second-half improvements at the plate made it happen. Still, with Clayton Kershaw and Greinke lined up at home for Games 1 and 2, the Dodgers appeared to have the upper hand.
Immediately, that script was flipped. deGrom, the reigning NL Rookie of the Year, actually did what few others have done in 2015 and outpitched Kershaw in Game 1.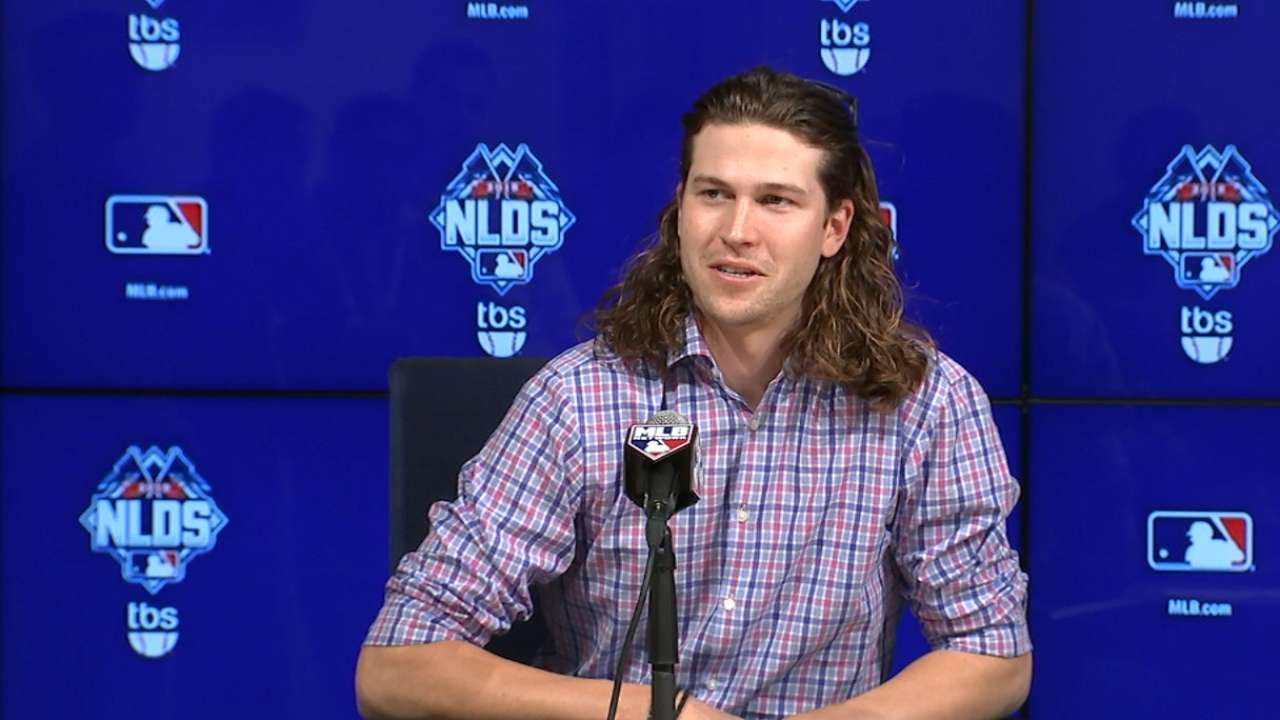 That, it turned out, was only an appetizer to all the drama this series has already seen.
In Game 2, Chase Utley upended Mets shortstop Ruben Tejada with a controversial takeout slide and/or tackle at second base, breaking Tejada's leg and ending his season. That moment inspired not only a national discussion over what, in fact, constitutes a dirty play but what baseball might do to prevent such middle-infield pain in the future.
Manfred: MLB to look at rules for middle infielders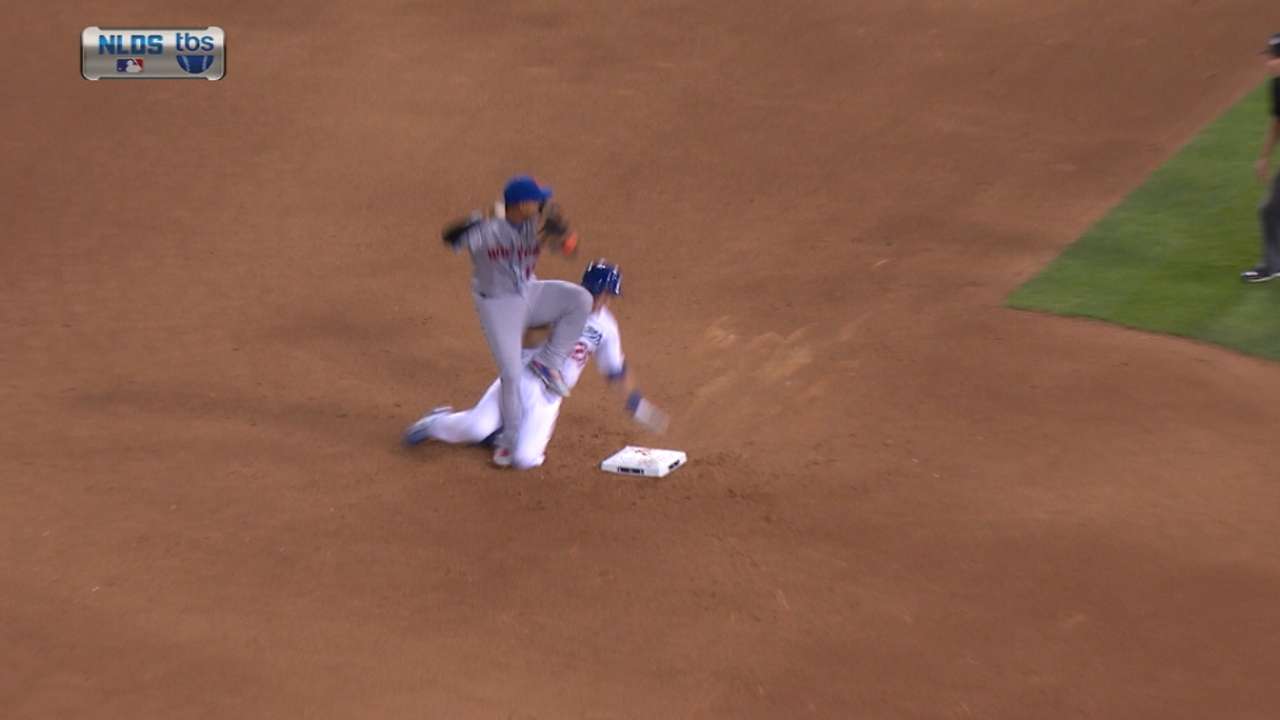 And that was just Game 2.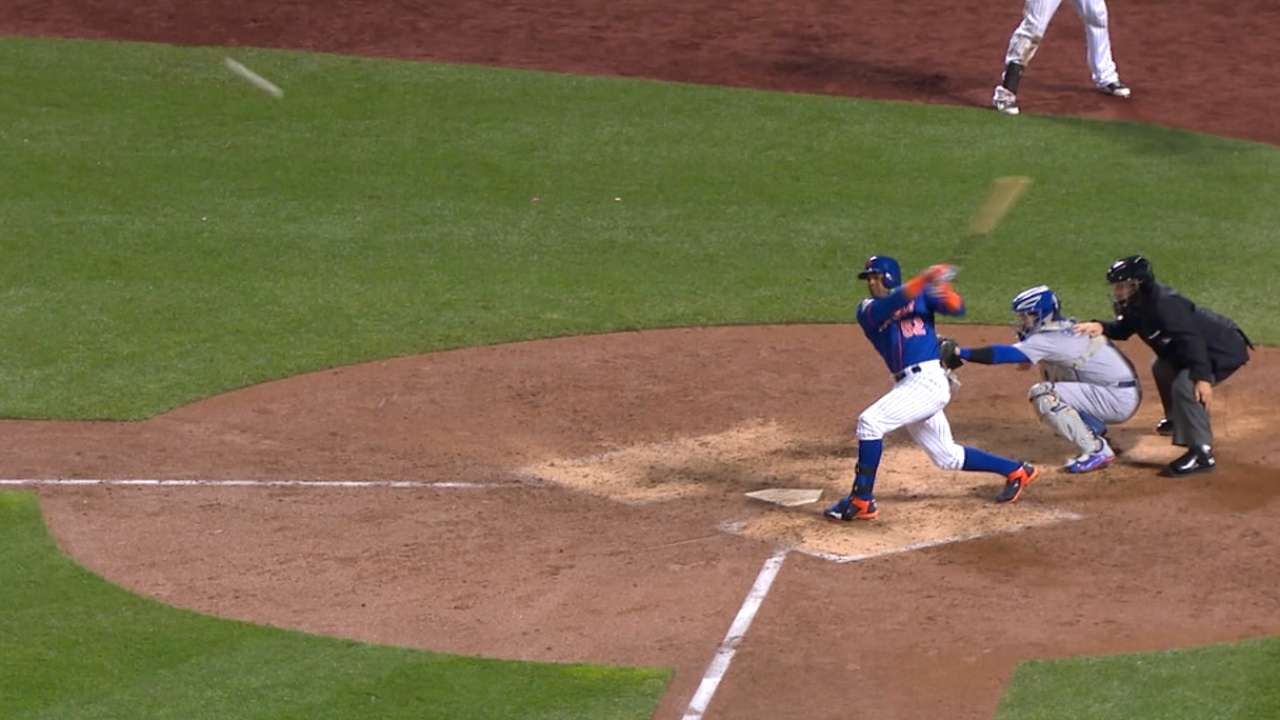 In Game 3, the Mets bats absolutely unloaded against the back end of the Dodgers' rotation, with Yoenis Cespedes' 110.7 mph blast to the upper deck a supreme showcase of what made him one of the all-time great Trade Deadline pickups and inspired a couple of famous comedians (Jerry Seinfeld and Chris Rock) to make two variations of what can only be described as the "Cespedes Face."
Let's go mets. pic.twitter.com/mR771eNloe

— Chris Rock (@chrisrock) October 13, 2015
But in Game 4, the only celebrity who mattered was Kershaw. With so many people questioning the modern-day Koufax's ability to perform under pressure on the postseason stage, Kershaw delivered seven brilliant innings on short rest to silence the once-booming Mets bats and extend the Dodgers' season and this series.
So here we are. One game and one outcome that will be celebrated either by beach bums or pizza-eating rats.
This will be the 26th decisive Game 5 since MLB expanded the postseason field in 1995, but neither of these clubs has been involved in any of the previous 25.
The last time the Mets played a winner-take-all postseason contest was 2006, when they fell to the Cardinals in Game 7 of the NL Championship Series.
The last time the Dodgers played a game like this? Fittingly, it was the 1988 NLCS -- when they beat the Mets behind Orel Hershiser's heroics en route to World Series glory.
Here's the Dodgers' shot to do it all again, and the Mets' chance at enacting long-brewing revenge.
Will it settle the ol' L.A.-New York argument? Of course not.
But it will settle this scintillating series. And that's absolutely enough.
Anthony Castrovince is a reporter for MLB.com. Read his columns and follow him on Twitter at @Castrovince. This story was not subject to the approval of Major League Baseball or its clubs.