Order restored after fan disturbance in Toronto
Members of Rogers Centre crowd throw items on field after contested call, but police, umpires keep control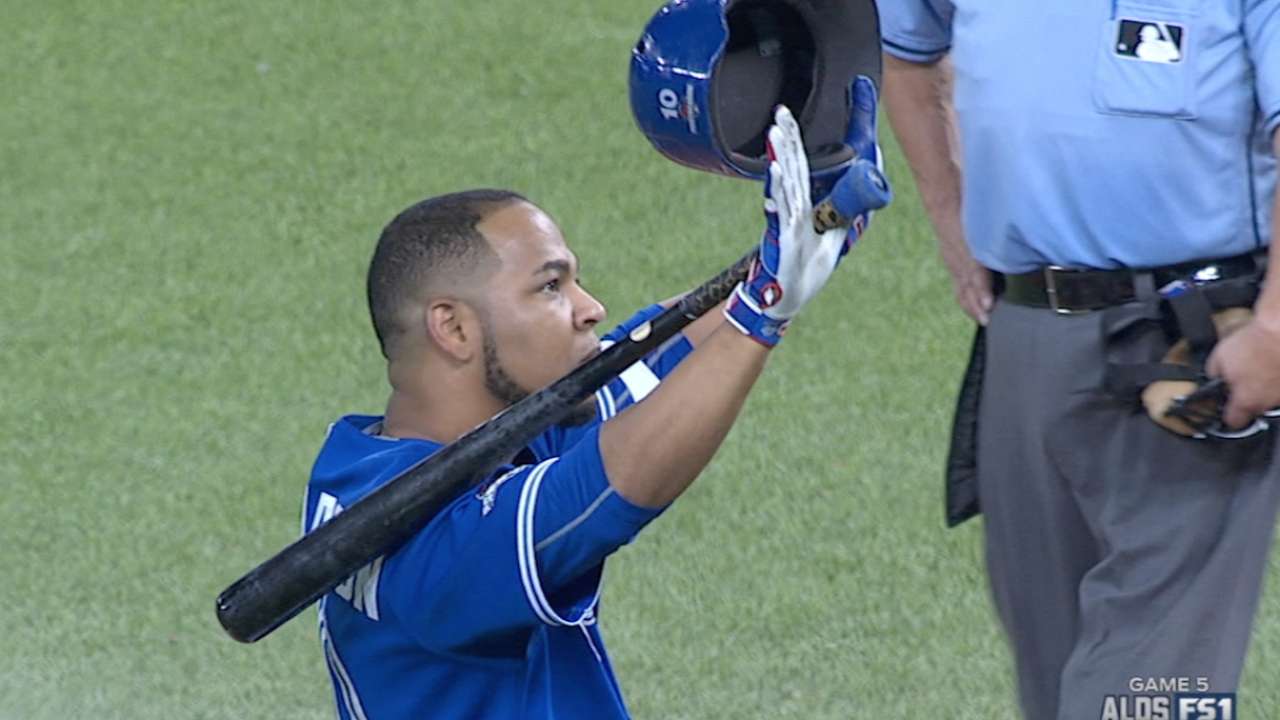 TORONTO -- The winner-take-all Game 5 of the American League Division Series between Toronto and Texas had plenty of emotion packed into it to begin with.
But a contested call on a play at home plate in the seventh inning of Wednesday's game angered the Rogers Centre crowd, causing delays and police presence, until order was restored before the Blue Jays clinched the series with a 6-3 victory.
The first incident took place after the umpiring crew allowed the run that Rangers baserunner Rougned Odor scored from third base after catcher Russell Martin's throw back to pitcher Aaron Sanchez deflected off of batter Shin-Soo Choo's hand, holding his bat, and onto the field of play. That gave Texas a 3-2 lead in the do-or-die elimination game.
The complexity of the call, which was made based on an umpire's manual explanation of Rule 6.03(a)(3), led to several umpiring crew conversations and a review, the result of which prompted Blue Jays manager John Gibbons to initiate an official protest, which Toronto withdrew after its victory.
During those delays, fans threw trash on the field, prompting police to monitor the situation and for several players, including Edwin Encarnacion, to motion to the small group of unruly fans to stop disrupting the game.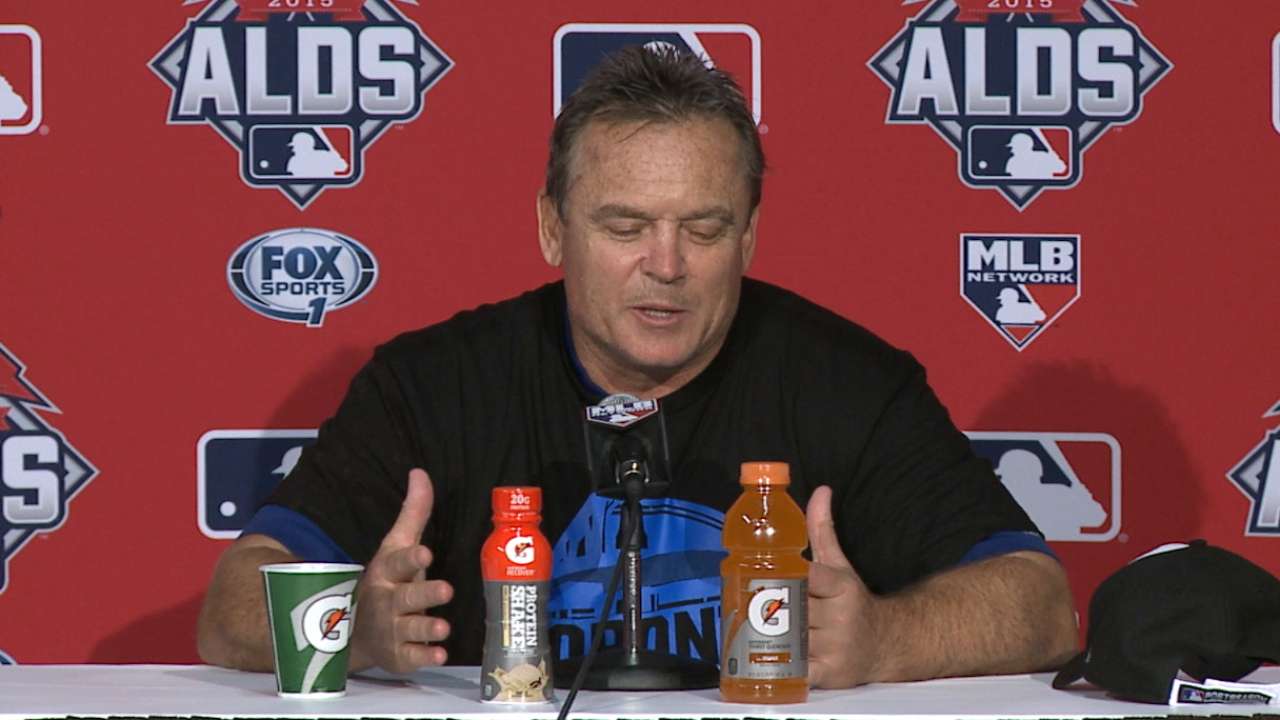 "I thought our staff obviously did a great job clearing the field, and I think our players did a good job trying to calm everybody down," said Blue Jays general manager Alex Anthopoulos.
The urging of the players -- plus the calm presence of the umpiring crew and the police and the warnings that throwing anything on the field would get a fan ejected -- got the game under control, and it continued without incident from the crowd the rest of the way.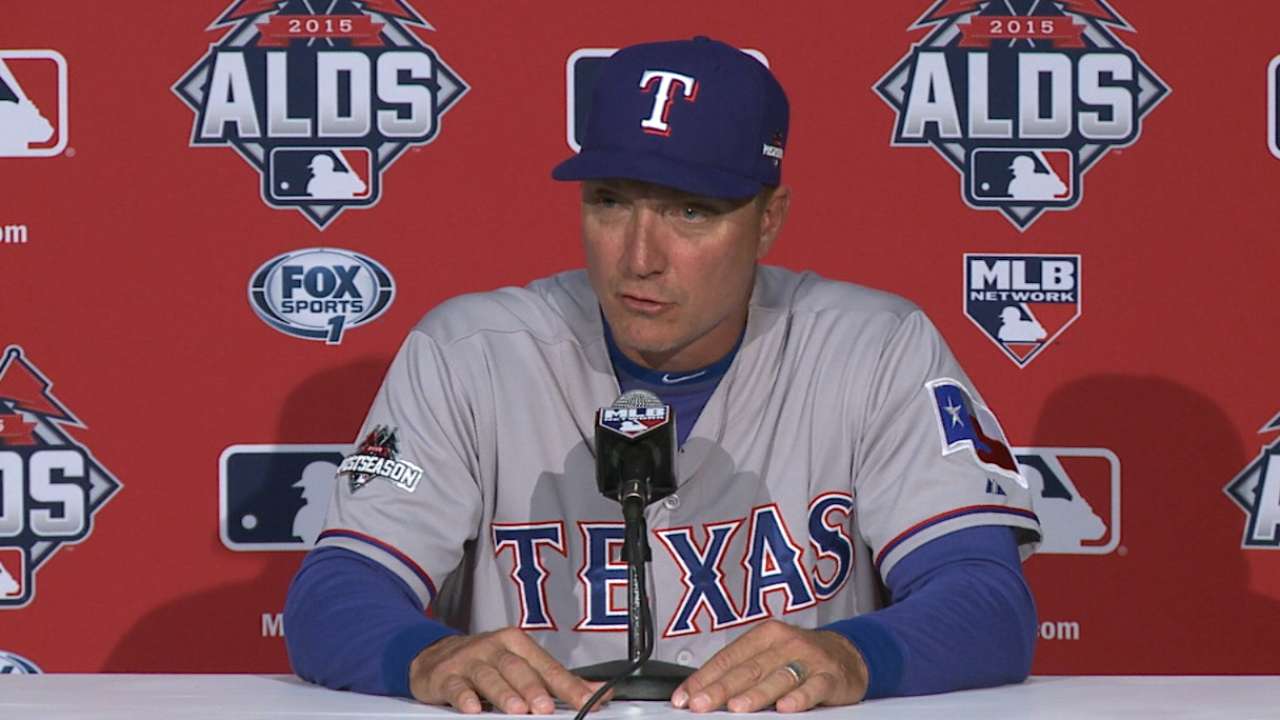 "Man, I would hate to be an umpire," Rangers starter Cole Hamels said. "That is a tough, tough job. But I have the ultimate respect for them, for what they're doing. It's very difficult when they're in an opposing city and calls don't go the way that the fans see it. It's tough.
"I think that you looked over, you saw the Toronto players were trying to calm it down. And that's why you kind of have to give them the respect, because they understood, too."
Doug Miller is a reporter for MLB.com. Follow him on Twitter @DougMillerMLB. This story was not subject to the approval of Major League Baseball or its clubs.