3 keys for Dodgers to top Mets in Game 5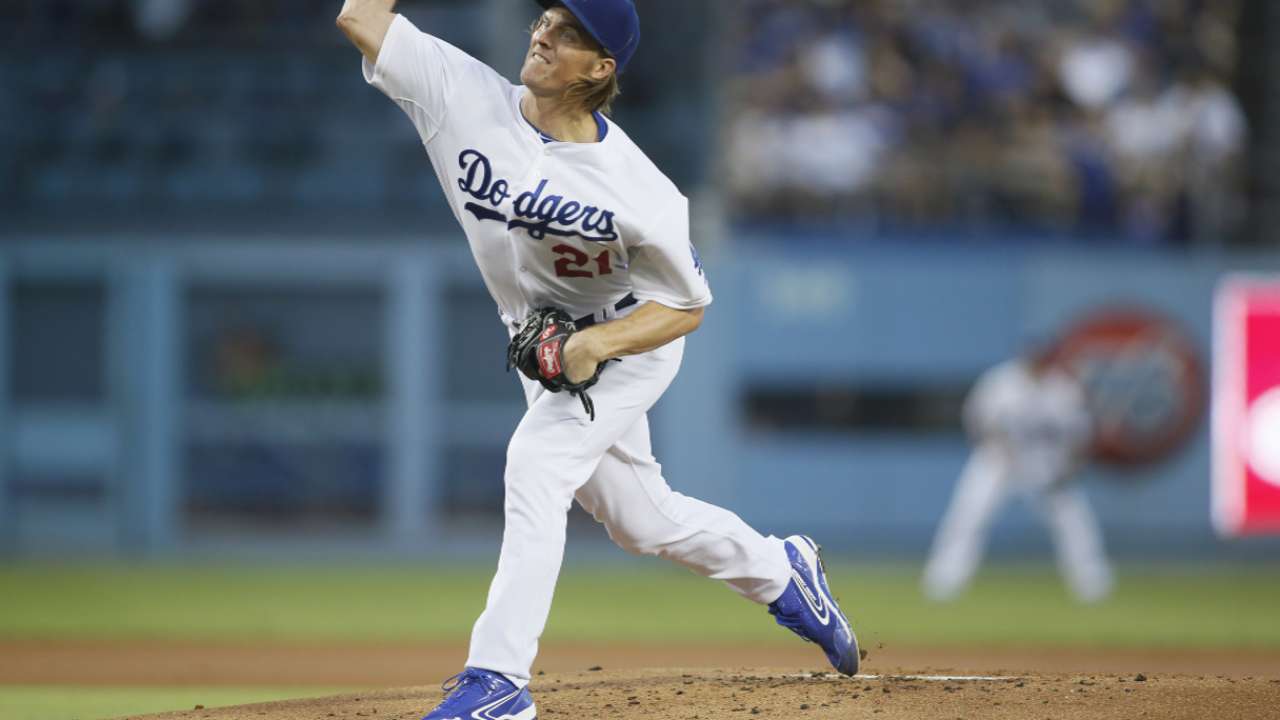 NEW YORK -- This is the way the Dodgers planned it, setting up their two-headed monster of Clayton Kershaw and Zack Greinke to make two starts each in the best-of-five National League Division Series against the Mets.
Kershaw kept them alive by winning Game 4 on short rest and now Greinke gets the ball for Thursday night's decisive Game 5 on regular rest, not only to pitch his club into the NL Championship Series but to further showcase his value with an opt-out of his contract on the horizon.
Here are three keys to send the Dodgers into the next round against the Cubs:
1. Greinke being Greinke -- He's been the model of consistency this year as he was in his Game 2 win, except for an uncharacteristic second inning, when Yoenis Cespedes sent a fastball thrown well outside the strike zone into the seats, and Michael Conforto hit what Greinke called his biggest mistake pitch of the game.
For added drama, it could be Greinke's farewell as a Dodger because he has the opt-out clause in his contract.
• Shop for Dodgers postseason gear
2. Figure out Jacob deGrom -- Mets manager Terry Collins said he was prepared to use deGrom to win Game 4 with a lead to bridge from starter Steven Matz to the back end of the bullpen.
That's how dominating he can be, not unlike the way the Dodgers used Orel Hershiser to start and relieve in the 1988 postseason. deGrom struck out 13 in seven innings to outduel Kershaw in Game 1. Enough said.
3. Production from the outfield -- In Game 1, outfielders Carl Crawford, Joc Pederson and Andre Ethier went 0-for-11 with five strikeouts. Pederson hasn't started since, being replaced in center by Kiké Hernandez (4-for-10), who will probably start again against deGrom.
Ethier has knocked out a few hits with an RBI, but Crawford is the real dilemma (1-for-11 with three strikeouts). Yasiel Puig, who went 0-for-4 in his first start Tuesday, is 0-for-6 and apparently not the answer, while Justin Ruggiano is 0-for-4.
Ken Gurnick is a reporter for MLB.com. This story was not subject to the approval of Major League Baseball or its clubs.