Hatcher bridges gap from Kershaw to Jansen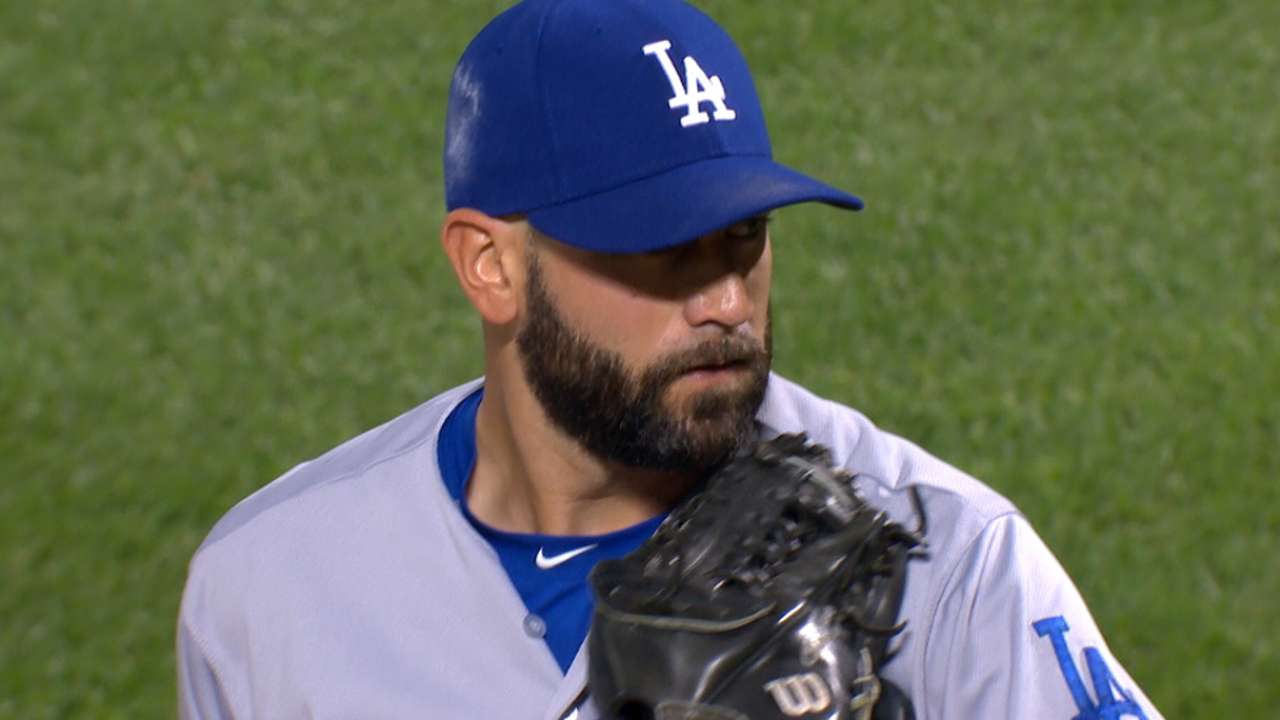 NEW YORK -- One element the Dodgers have been sorely missing the last two postseasons has been a bridge between starter Clayton Kershaw and closer Kenley Jansen.
And on Tuesday night in their most important game of 2015 to date, Chris Hatcher filled that gap as the three pitchers combined to lead the Dodgers to a 3-1 win over the Mets at Citi Field, sending their National League Division Series back to Los Angeles for a climactic final game on Thursday night (8 p.m. ET on TBS).
• Shop for official Dodgers postseason gear
"It was just like a normal game. Kersh finished the seventh and they called down and said, 'Hatch has got it,'" Hatcher said. "Going into the game tonight, we knew all hands were on deck. Be ready for multiples. Be ready for early in the game. Be ready for anything."
Hatcher set down the first two batters of the eighth, and after he walked Curtis Granderson, Dodgers manager Don Mattingly didn't hesitate to go to Jansen for a four-out save with David Wright coming to the plate.
Wright had spoiled Kershaw's effort in Game 1, smacking a bases-loaded single off reliever Pedro Baez to plate the runs that turned out to be the difference in the 3-1 Mets win. Kershaw had walked the bases loaded in that one with two out when Mattingly went to Baez.
This time, Jansen pitched carefully to Wright, walking him on a 3-2 count to put runners on first and second, but not before he and A.J. Ellis thought they got out of the inning with strike three on a pitch that was called a ball. Daniel Murphy, whose homer in the fourth inning off Kershaw provided the only Mets run and was one of their three hits off Dodgers pitching in the game, flied to right on a full-count pitch to end New York's final threat.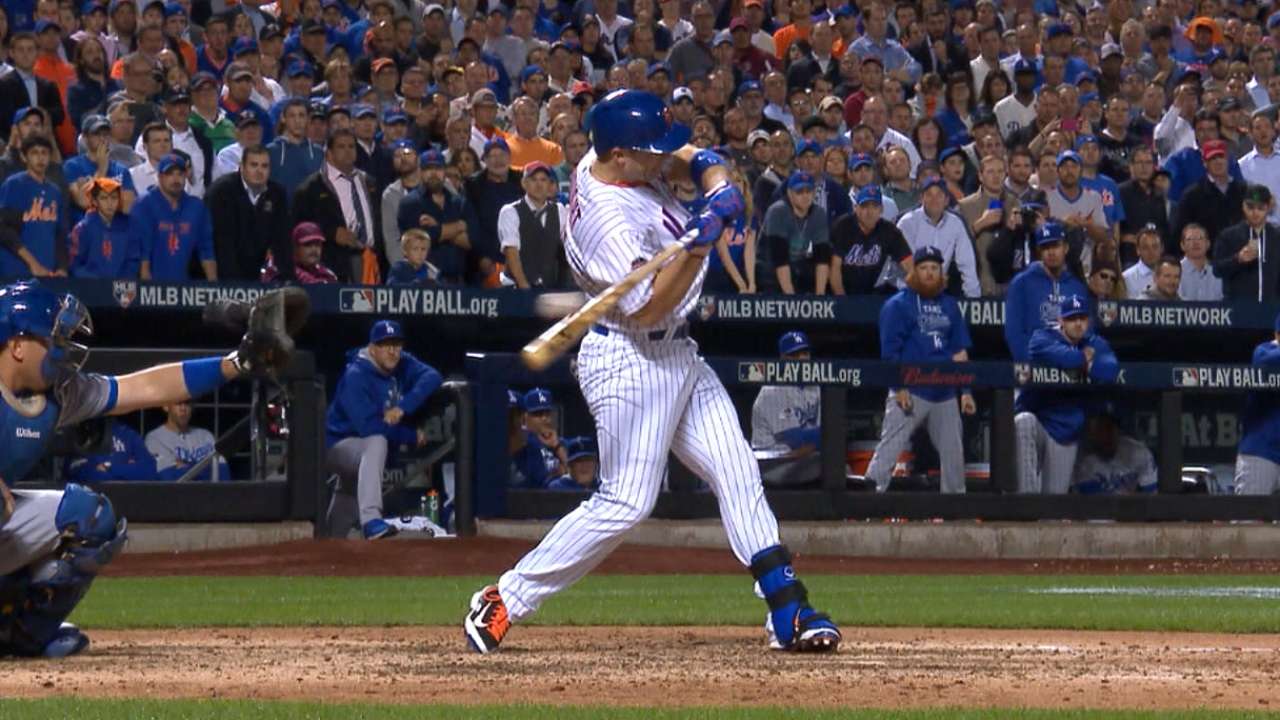 "It was just a tough inning, especially when they have two guys on base and one of their most professional hitters, Daniel Murphy, at the plate," Jansen said. "He's given us such a tough time. The big thing was to get him out. When we did, I felt like we were in the driver's seat after that."
Jansen was money in the ninth, whiffing Yoenis Cespedes and Travis d'Arnaud before Lucas Duda hit a lazy fly ball to center, ending the game.
Jansen, with 80 saves during the past two seasons, has quietly become one of Major League Baseball's elite closers. He saved 36 this year and two more in the postseason despite missing the first six weeks of the season after undergoing surgery to remove a growth from his left foot.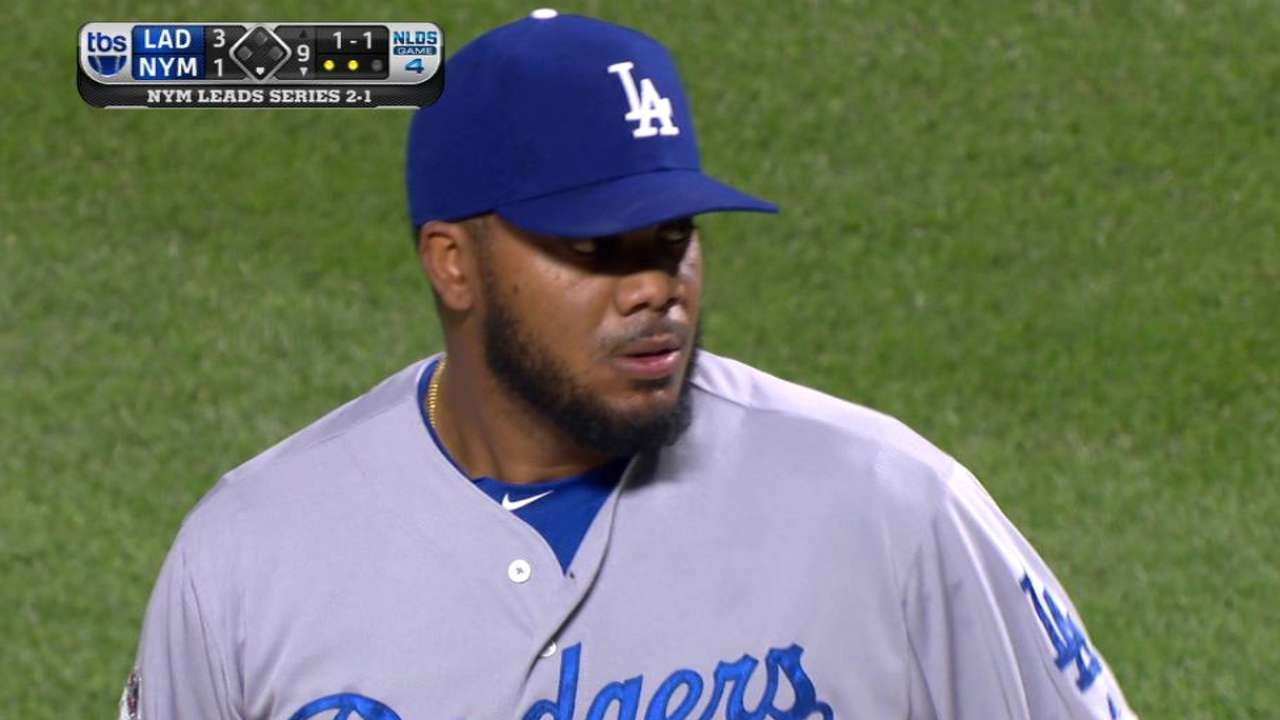 Hatcher was on the disabled list from June 14-Aug. 15 with a strained left oblique. The right-hander was obtained in the Dec. 14 trade that sent Dee Gordon and Dan Haren to Miami and has been one of the few relievers picked up in the offseason who has done a credible job for the Dodgers, logging a 3.69 ERA in 49 appearances.
Mattingly was so confident in the Hatcher-Jansen combo, he didn't hesitate to lift Kershaw, who had thrown 94 pitches on three days' rest with that 3-1 lead after the seventh. Leaving Kershaw in too long last year in two NLDS losses to the Cardinals proved to be the Dodgers' undoing.
"No, there was no thought at all [of using Kershaw] in the eighth," Mattingly said. "We had guys ready in the seventh. [Kershaw] going on short rest, he was throwing the ball good. The ball was still coming out of his hand good, but at that point we knew that was going to be it for him."
The decision wound up working to perfection.
"Hatch came in and got two big outs for us," Mattingly added. "When we get to David, we think that's a spot for Kenley to come in there and obviously Kenley finishes it up in the ninth."
Barry M. Bloom is a national reporter for MLB.com and writes an MLBlog, Boomskie on Baseball. Follow @boomskie on Twitter. This story was not subject to the approval of Major League Baseball or its clubs.