Statcast: Cubs do it all in Game 4 win
Moonshot HR, laser throw, breath-taking 3B send Chicago to NLCS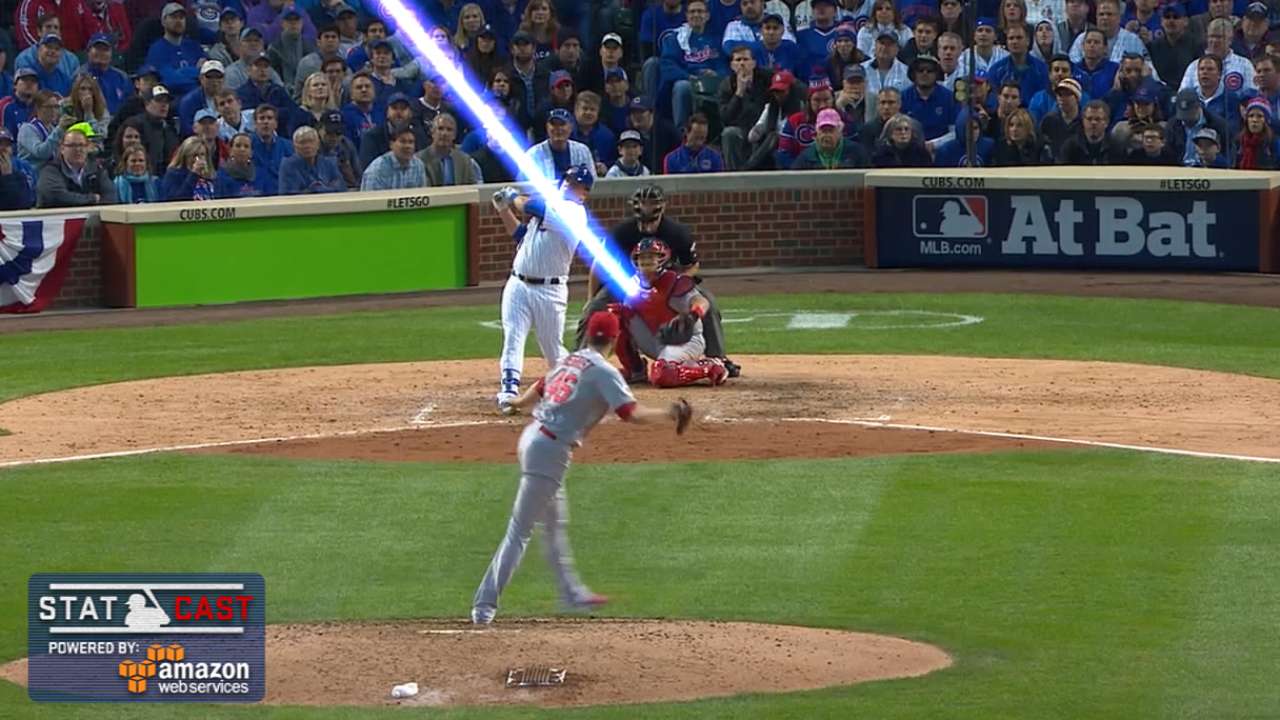 The Cubs continued their power surge on Tuesday night, but a run-saving defensive play also played a vital role in helping them become the first team to punch its ticket to the League Championship Series.
Despite watching the Cardinals rally to tie it up late in Game 4, one of Chicago's hottest hitters this postseason came up with a throw to the plate that Statcast™ shows was absolutely brilliant, cutting down the potential go-ahead runner. The Cubs later retook the lead, then put a stamp on the series-clinching 6-4 victory with a moonshot of a home run.
Here's a closer look at those two key plays, courtesy of Statcast™, as well as another Cubs player's mad dash for a triple and a defensive gem from the Dodgers' season-saving 3-1 victory over the Mets.
Soler shows off his arm
After making history with his bat over the first three games of the series, Jorge Soler's biggest contribution in Game 4 came with his arm. With the Cardinals trailing by one and runners on second and third with two outs in the top of the sixth inning, Brandon Moss roped a line drive toward Soler in right field that easily plated the tying run. As for the trail runner, Soler quickly fielded the ball on one hop then rifled a 92.7-mph throw to home plate to cut down Cardinals catcher Tony Cruz. The throw covered a distance of 262 feet as it one-hopped directly into the glove of catcher Miguel Montero, giving him just enough time to slap the tag on Cruz.
The throw marked Soler's sixth-hardest throw of the year, including the regular season. His hardest throw overall came all the way back on April 13 when he registered a 97.5-mph strike back to the infield that kept Reds third baseman Todd Frazier from trying to score from second on a base hit.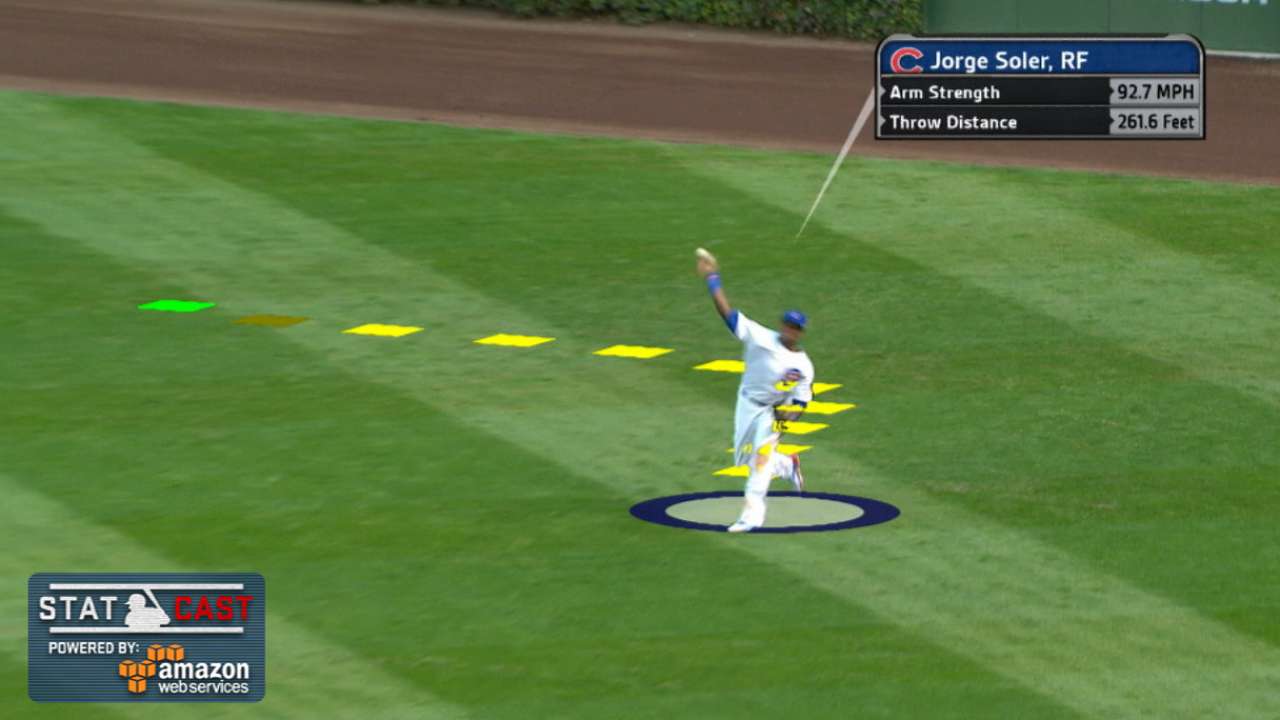 Schwarber hits one out of Wrigley
Cubs outfielder Kyle Schwarber hit yet another monster postseason home run on Tuesday night, crushing a pitch over the right-field scoreboard at Wrigley Field. The seventh-inning insurance blast left Schwarber's bat at a scorching 112.5 mph, marking his hardest-hit home run of the year. That exit velocity surpassed his previous high of 111.3 mph, which he set just last week in the NL Wild Card Game against the Pirates.
As for the other elements of Tuesday's mammoth homer, the ball left his bat at a rather steep launch angle of 35 degrees and reached a max height of 136 feet. Those metrics produced a projected hang time of 6.7 seconds on a ball that traveled a projected 419 feet, easily clearing the wall in right field, which sits 353 feet from home plate.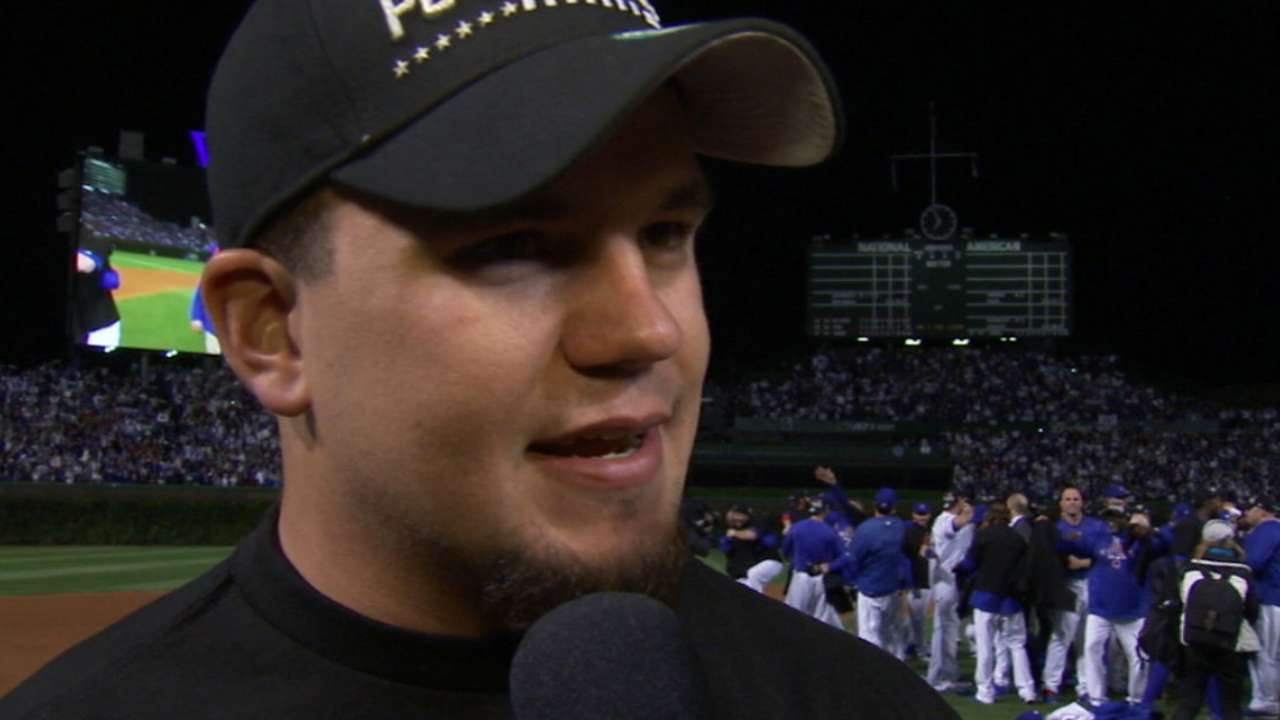 Bryant burns a path to third
Soler showed off some defense in the sixth, Schwarber flashed some power in the seventh, and fellow rookie Kris Bryant completed the trifecta by dazzling with some wheels in the eighth. The Rookie of the Year frontrunner led off the bottom of the eighth by ripping a line drive into the right-center-field gap that jumped off his bat at a blistering 108.8 mph. He then reached a max speed of 19.5 mph as he raced into third base only 11.9 seconds after initial contact.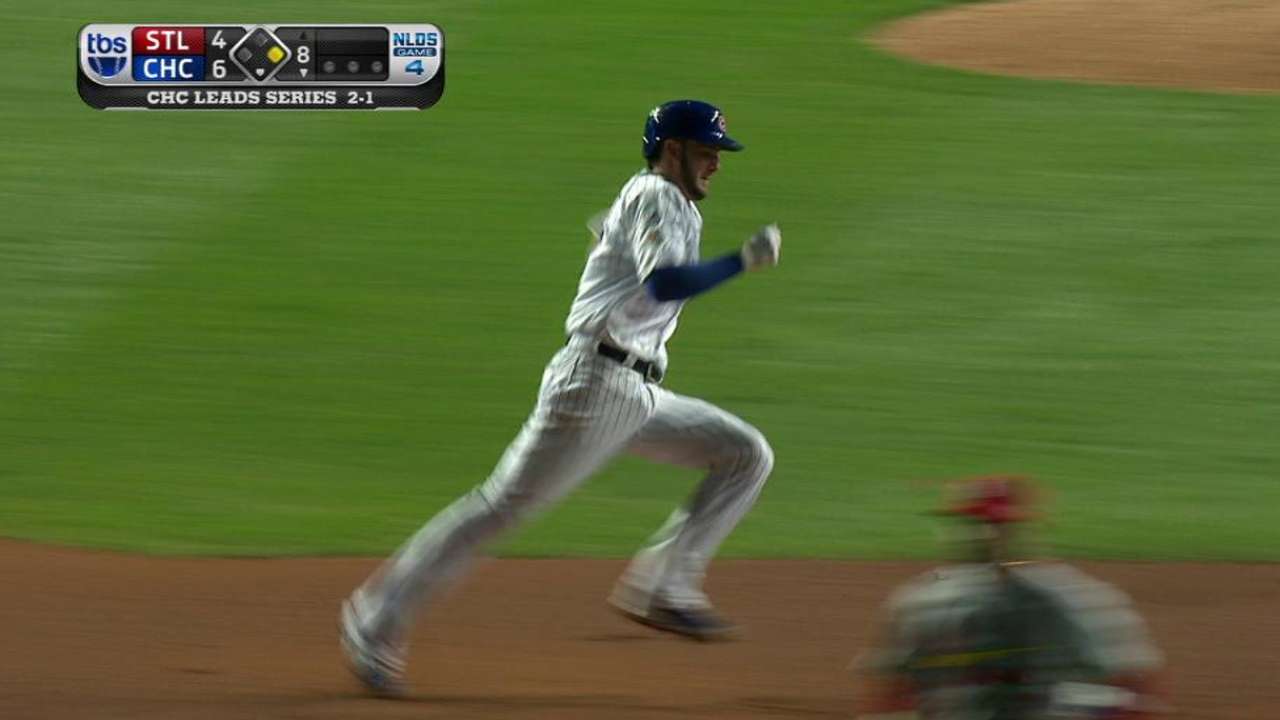 Turner's reflexes, glove halt rally
Dodgers third baseman Justin Turner turned in a highlight-reel play for the final out of Clayton Kershaw's stellar seven-inning outing. With a runner on first base, Wilmer Flores -- representing the potential tying run -- ripped a 103.4-mph scorcher toward Turner at the hot corner. Turner, however, took his first step just 0.24 seconds after contact, allowing him to make the sprawling stop and quickly spin to his feet to fire across the diamond for the inning-ending out.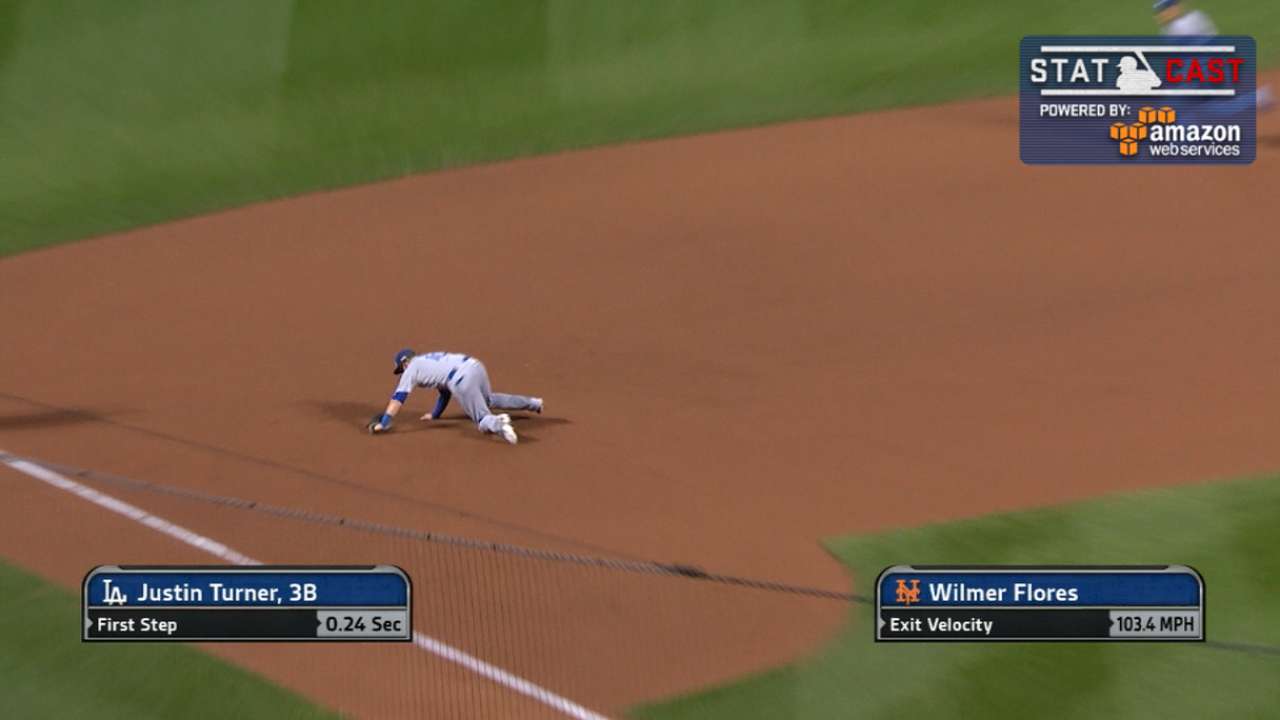 Paul Casella is a reporter for MLB.com. This story was not subject to the approval of Major League Baseball or its clubs.