Matz gave Mets what they needed in Game 4
Making first postseason start, 24-year-old goes five solid innings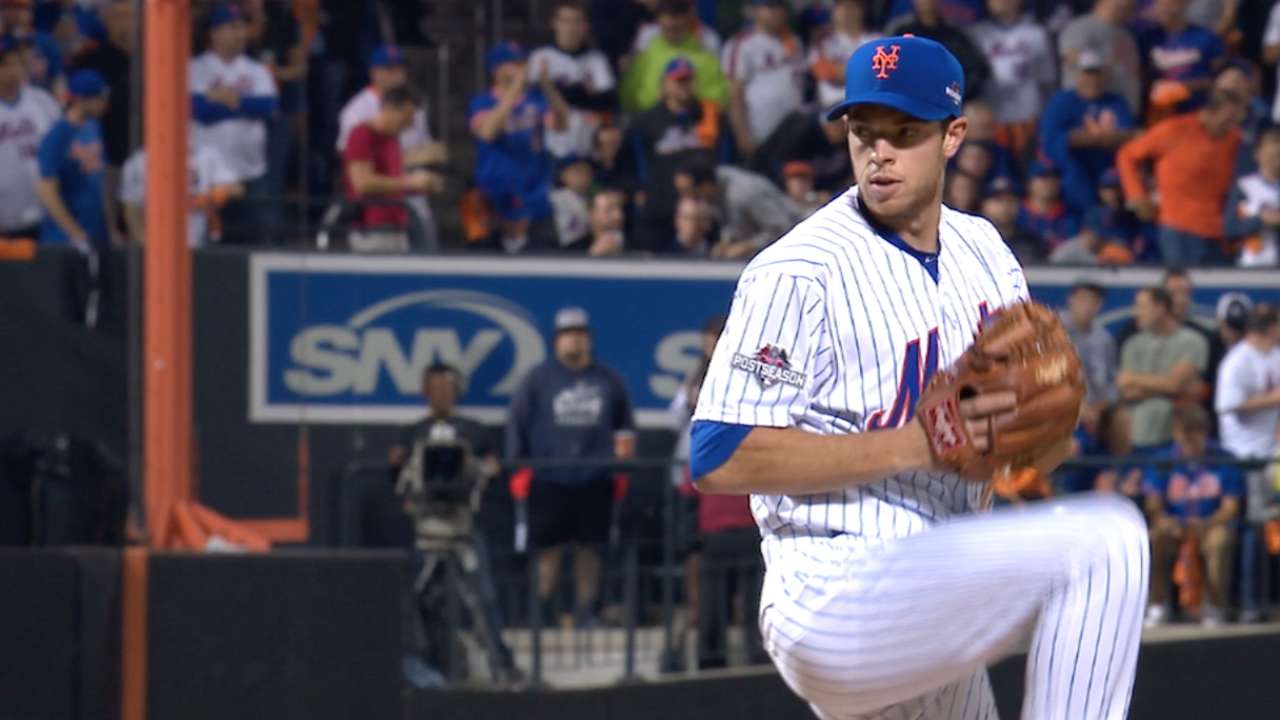 NEW YORK -- Steven Matz will forever remember the thrill he experienced on Tuesday night when he took the mound at Citi Field for his beloved Mets in Game 4 of the National League Division Series. Unfortunately, it will take some time for him to forget how the Dodgers soured the experience with a sudden and decisive third-inning flurry.
Along with having his first postseason start serve as just his seventh appearance at the Major League level, Matz faced the daunting task of facing what proved to be a dominant Clayton Kershaw. The Mets' rookie had little defense against the seven strong innings Kershaw delivered while helping the Dodgers extend the series with a 3-1 win. But he knows he aided the three-time Cy Young Award winner's cause by allowing him to spark the third-inning flurry with the game's first hit.
• Shop for Mets postseason gear
"He pitched very good," Mets manager Terry Collins said. "The one pitch I know he wants back is the pitch to Kershaw."
Matz allowed three runs and six hits while completing five innings in front of his friends and family members who made the short trek to see the young hurler experience a dream that formed during his childhood days as a Mets fan. Though the line was respectable, three of those hits were recorded in consecutive fashion with two outs in the third and led to the only three runs the Dodgers needed to back Kershaw and force Thursday night's decisive Game 5 at Dodger Stadium (8 p.m. ET on TBS).
"A couple mistakes cost me," Matz said. "When you face a guy like Kershaw, you want to put up zeros and I wasn't able to do that today. I'm going to build off the positive here today."
Though Matz had made just six previous starts dating back to his June 28 Major League debut, he showed poise as he did not surrender a hit through the first two innings. The 24-year-old left-hander's troubles began when Kershaw lined a 2-2 hanging curveball to left field with one out in the third inning. The Dodgers pitcher was erased when Kiké Hernandez followed with a fielder's choice grounder to second baseman Daniel Murphy.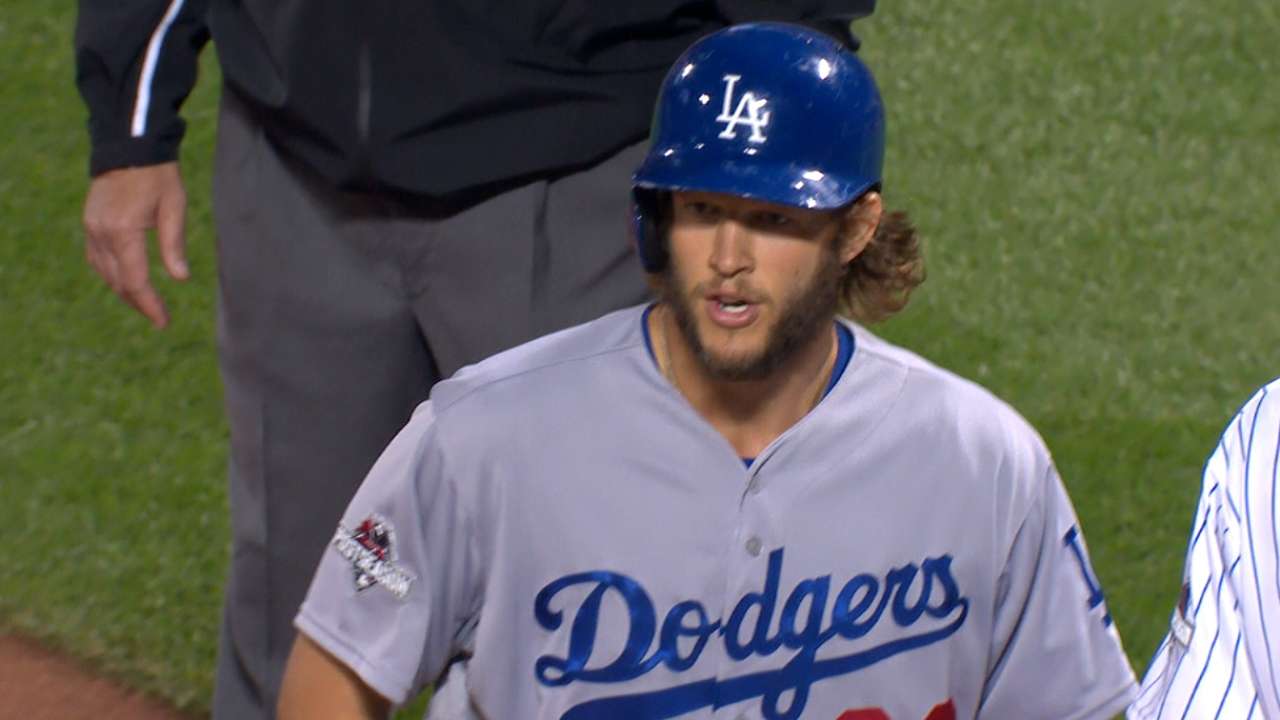 Had Matz retired Kershaw and then induced the Hernandez grounder, he would have exited the third inning without surrendering a run. But Kershaw's hit proved to be even more frustrating when Howie Kendrick, Adrian Gonzalez and Justin Turner notched three consecutive two-out hits. Gonzalez's flare to shallow center plated the first run, and Turner's two-run double to left field provided Kershaw more than enough comfort.
"I don't want to say they were cheap [hits], but they were off the barrel a little bit," Mets third baseman David Wright said. "They just got to him that one inning. He did a nice job of keeping his composure and keeping us in the ballgame. I don't think anybody would have been able to beat Clayton Kershaw tonight."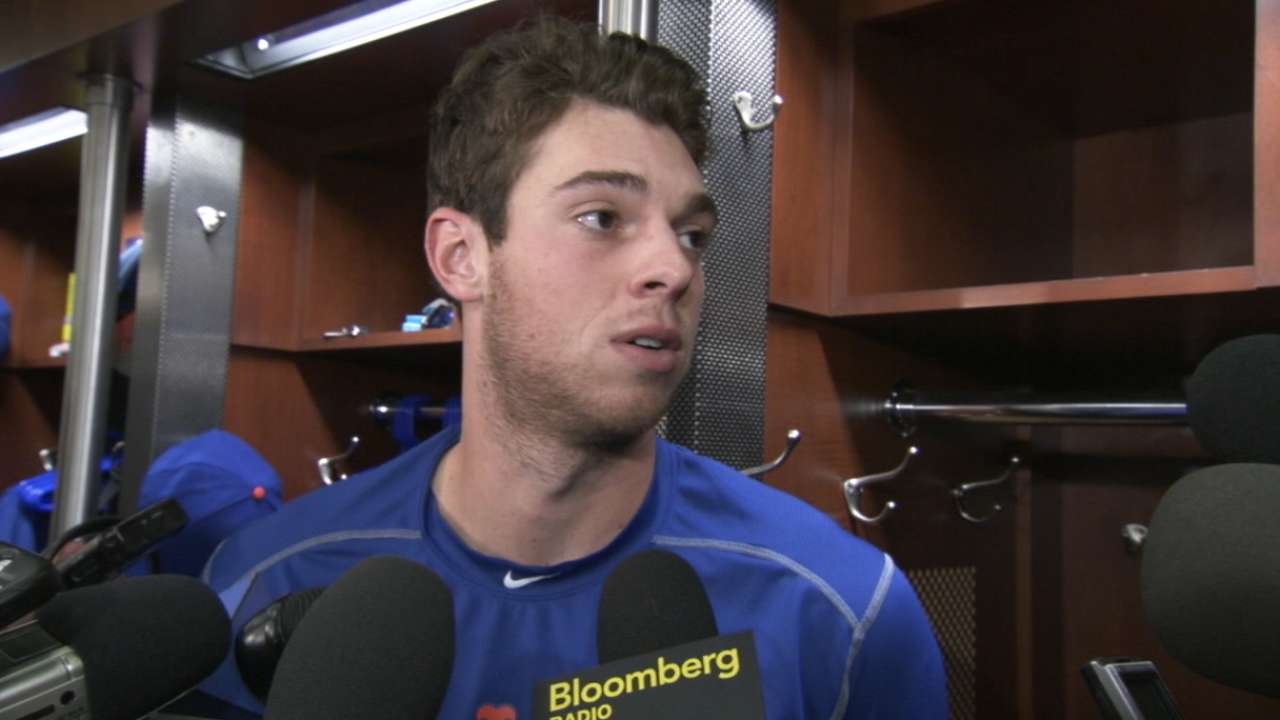 As Matz completed the remainder of his five-inning effort without any further damage, he kept his team within striking distance and provided himself some confidence that he hopes to carry into what will be yet another start during this postseason.
"Other than that [third inning], he was outstanding," Collins said. "We got all the confidence in the world that if we get to the next round, he's going to be a part of that rotation."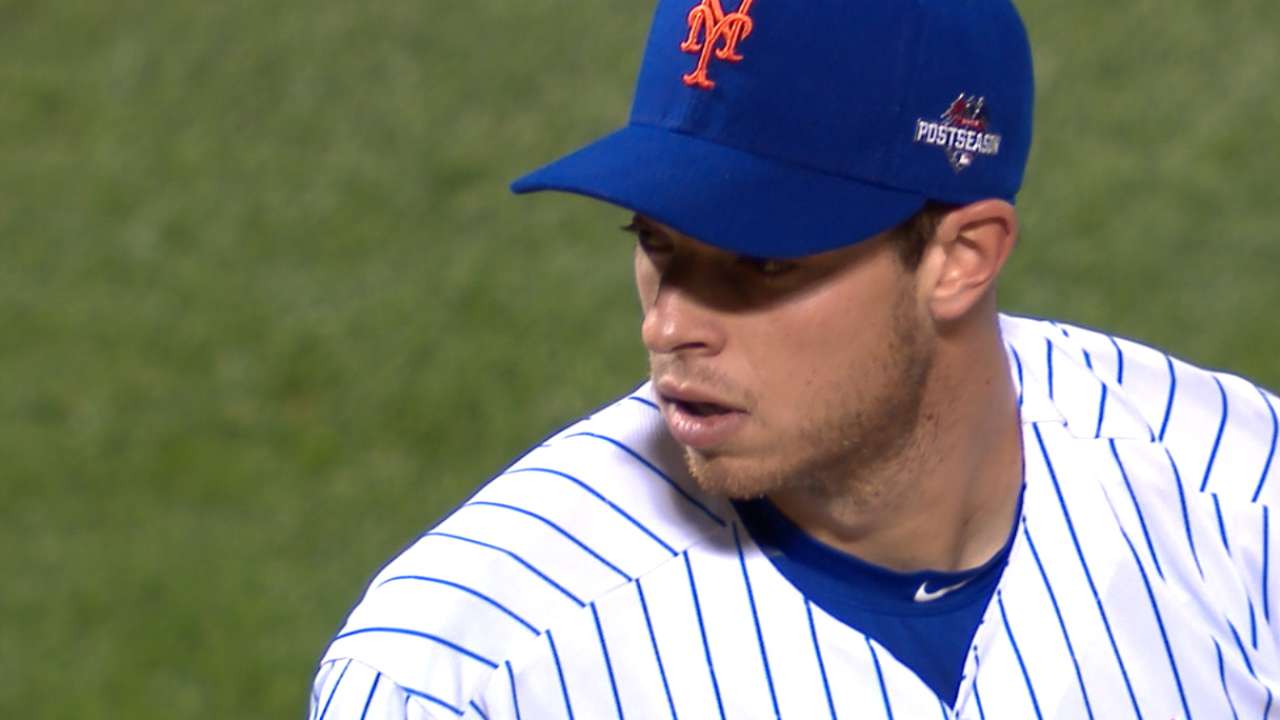 Mark Bowman is a reporter for MLB.com. This story was not subject to the approval of Major League Baseball or its clubs.