Cardinals tip their caps to victorious Cubs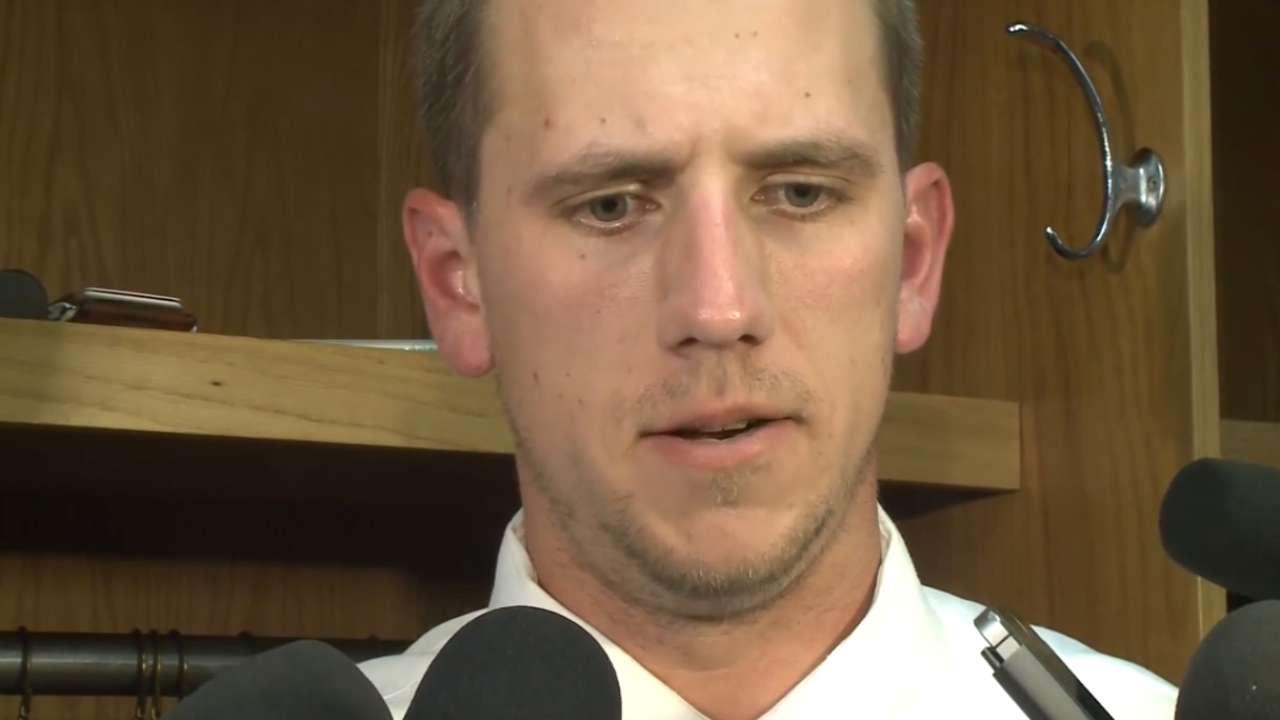 CHICAGO -- The Cardinals had 100 wins this season, the best record in baseball and oodles of postseason experience to fall back on entering the National League Division Series. While the Cubs had 97 wins in a surprise year of success, the youthful team was not playoff-tested and the world waits to see if the team's cursed history changes.
Perhaps it finally did on Tuesday. The Cubs not only defeated the Cardinals in a 6-4 final in Game 4 at Wrigley Field, they took three straight games after St. Louis claimed Game 1 to eliminate them from the postseason.
Inside a quiet visitors' clubhouse, vanquished Cardinals players praised the Cubs.
"I don't know if hotter was the word, but they just played good ball," said pitcher Adam Wainwright, who made three relief appearances in the NLDS. "They got timely hits and made pitches when they needed to. That's the name of the game in the postseason. Their hitters just did a tremendous job of capitalizing on our mistakes. They played good defense and pitched well. Usually teams that do that are going to be tough to beat."
It marked the first time that the Cubs ever rallied to win a series after losing Game 1, after it had lost each of its previous 11 postseason series when it lost the opening game. Before 2015, the Cardinals had won each of their previous eight NLDS after they claimed Game 1.
"We played a good first game and we had our moments for sure. We definitely could have played better," Wainwright said. "They didn't make it easy on us. They didn't give us too many pitches to hit and they didn't miss many mistakes. It was a good series for them."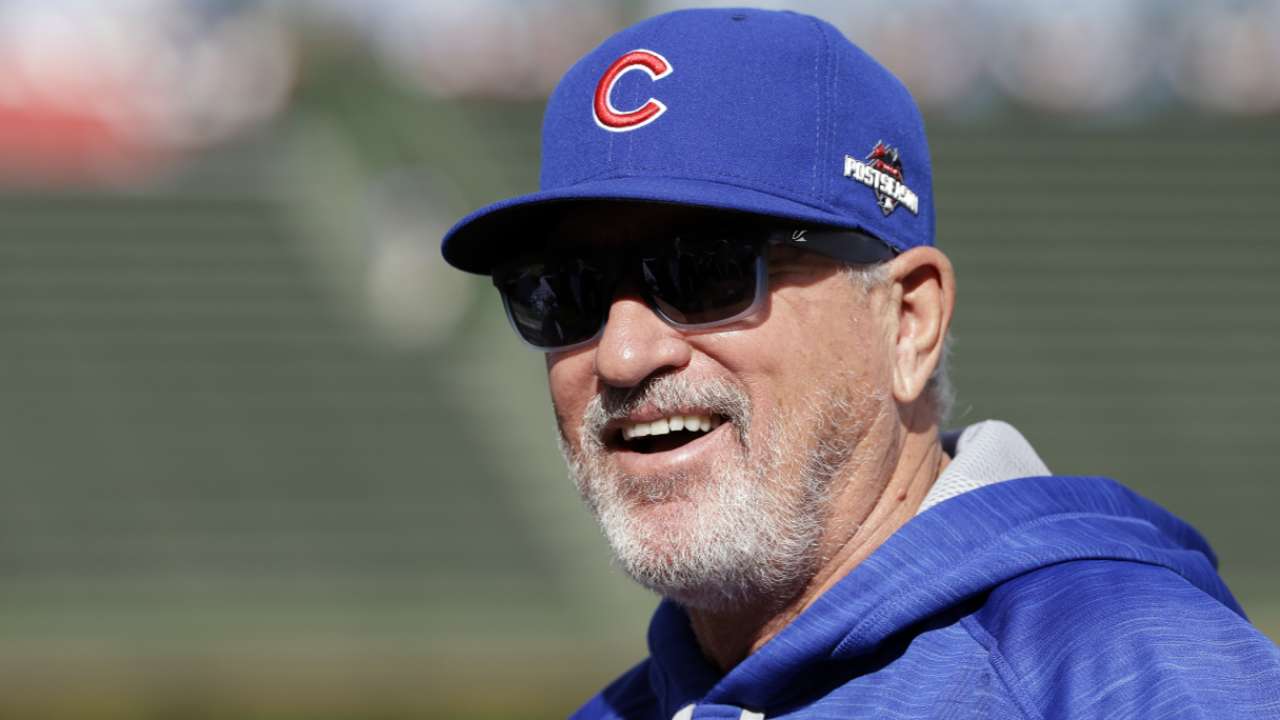 The Cubs hit 10 homers in the series, while the Cardinals slugged eight. The Cubs scored six or more runs in three-straight postseason games for the first time in franchise history.
Cubs pitchers struck out 48 batters in the series, while St. Louis fanned 38.
"We fell short of our ultimate goal. It [stinks]," Cardinals first baseman Mark Reynolds said. "But at the end of the day, we got beat and the Cubs played great ball. They got the big hits when they needed them and hit some big homers. They took advantage of the conditions better than we did. You have to tip your hat to them. They played well."
Cubs rookies like Kyle Schwarber, Jorge Soler and Addison Russell joined Anthony Rizzo in giving Cardinals pitchers all they could handle in the series.
"The difference in this series was they swung the bats better than we did," third baseman Matt Carpenter said. "We just couldn't keep them from scoring."
The Cardinals took the regular-season series, 11-8, but dropped four of six games when the teams played in September. Could manager Mike Matheny sense that the balance of power might be shifting?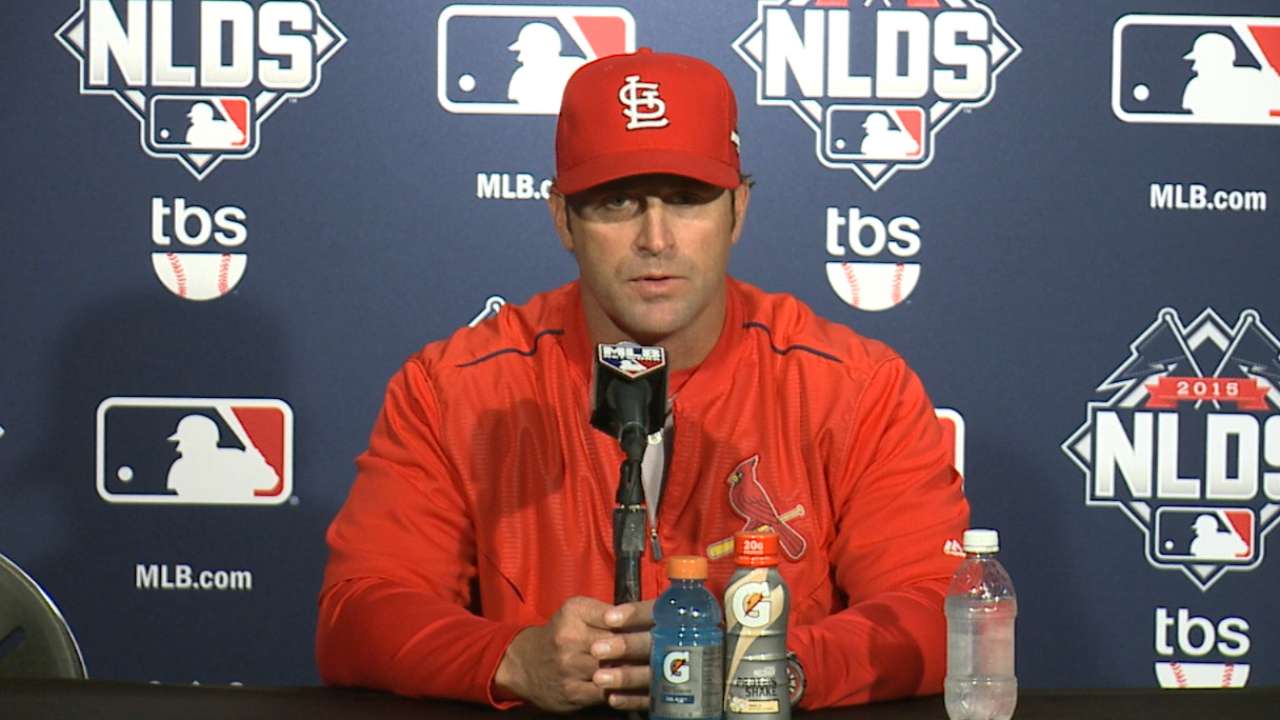 "I think they've been playing with a lot of confidence, and obviously they finished the season that way," Matheny said "There are a lot of things going in a good direction for that team. You've got a lot of talent, no question. You had some pitching that stepped up tremendously, and everybody kind of finding their role and some of the younger guys kind of taking those big roles. You could see that this team was going in the right direction and feeling good about themselves heading into the playoffs."
Cardinals rookie Stephen Piscotty, who hit .375 (6-for-16) in the series with three two-run homers, felt the Cubs could be the team of destiny. While St. Louis has 11 World Series titles, with the last coming in 2011, the Cubs are searching for their first since 1908.
"They were swinging out of their minds. I would be shocked if they're not in the World Series or winning it," Piscotty said. "They were really swinging well. You've got to tip your hat. As for us, we're fine. We put up some good numbers. We put up four on [Jake] Arrieta. There's a lot of positives you can take away from it."
Mark Sheldon is a reporter for MLB.com. Read his blog, Mark My Word, follow him on Twitter @m_sheldon and Facebook and listen to his podcast. This story was not subject to the approval of Major League Baseball or its clubs.