Strong nominees up for Best Performance
Esurance MLB Award voting stays open through Nov. 13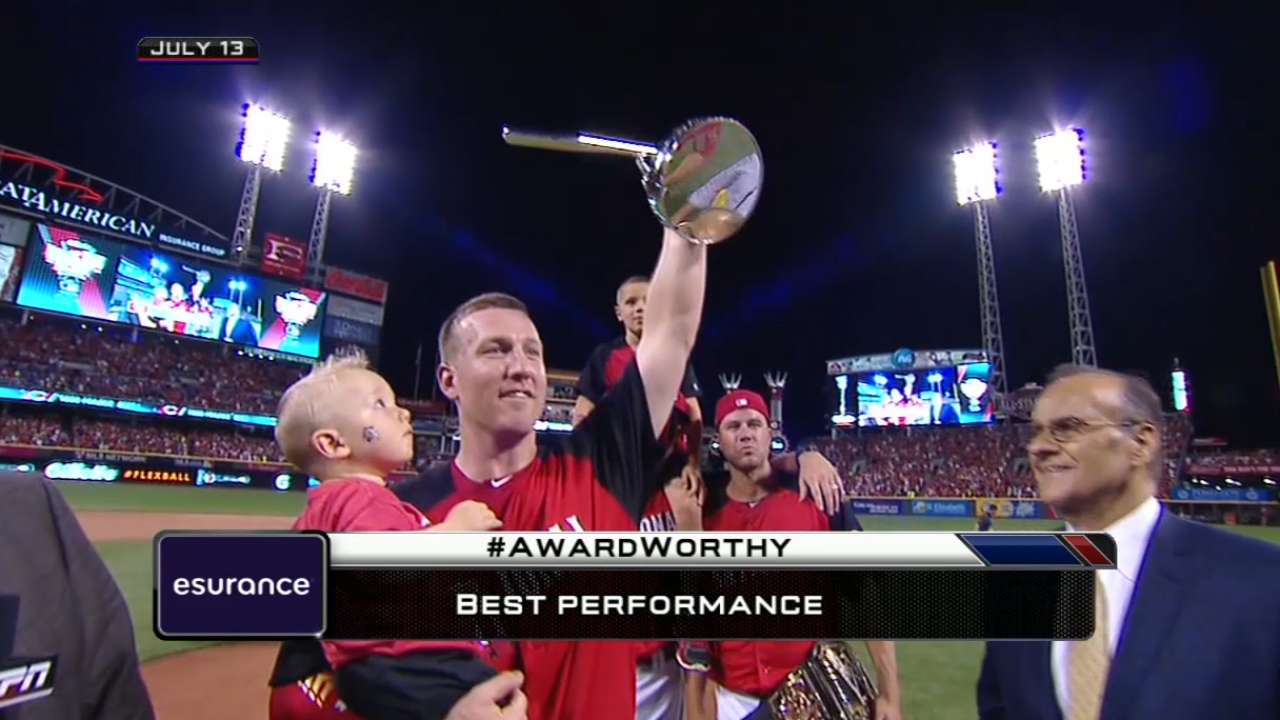 While the postseason drama goes on, this is one of two-dozen categories that require your participation in these awards, which annually honor Major League Baseball's greatest achievements as part of an industry-wide balloting process.
That process includes five components, each of which accounts for 20 percent of the overall vote: media, front-office personnel, retired MLB players, fans at MLB.com and Society for American Baseball Research (SABR) voters.
Individual awards will go to the Best Major Leaguer, Best Everyday Player, Best Starting Pitcher, Best Rookie, Best Defensive Player, Best Breakout Player, Best Bounceback Player, Best Manager, Best Executive, Best Social Media Personality and Best Celebrity Fan.
In addition to Best Performance, winners will be recognized for Best Offensive Play, Best Defensive Play, Best Moment, Best Social Media Post, Best Fan Catch, Best Interview, Best TV Call, Best Radio Call, Best Player-Fan Interaction, Best Video Board Moment and Best Trending Topic. Coming soon will be Best Postseason Performer balloting.
MLB tied a record with seven no-hitters this season, so it's no surprise that there is a strong presence among the Best Performance nominees. Among the choices are the no-hitter by Hamels on July 25 before his trade to Texas, Fiers on Aug. 21, Arrieta on Aug. 30, and Scherzer on the final weekend of the regular season (his second no-no of 2015).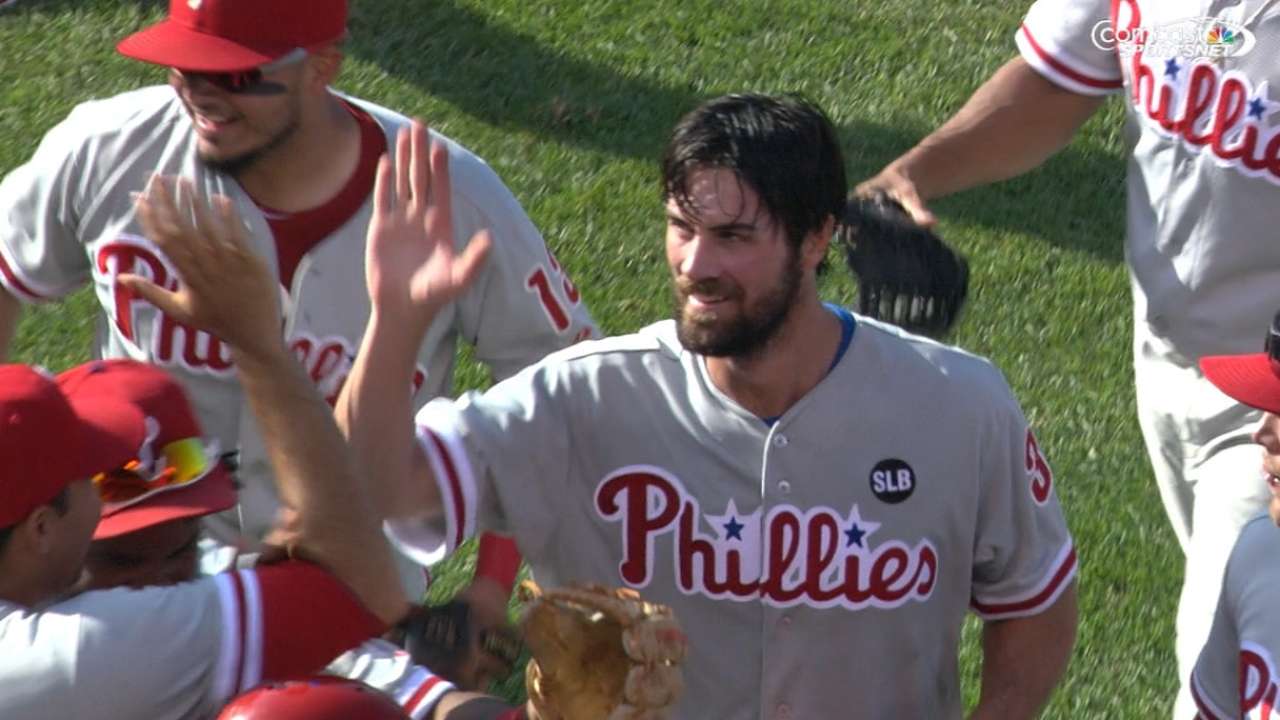 No-hitters are a thing of beauty, but there are a couple of one-hitters that deserve your consideration as well.
Kluber's May 13 start for Cleveland is nominated, as he struck out 18 Cardinals to tie Bob Feller's club record in a one-hitter. Kershaw, an annual regular in fan voting awards, is on the list by virtue of his 13-K, one-hit shutout on Sept. 29 at San Francisco to clinch the Dodgers' National League West title.
On July 30, Phillips became the first Major Leaguer with four hits, two homers, seven RBIs and two stolen bases in a game since the RBI became an official stat in 1920.
"I could have sworn Willie Mays, Hank Aaron or Rickey Henderson, some of those guys probably did it," Phillips said after that game. "But I don't know where ya'll get these stats from. Ya'll probably just digging in the box trying to find something, and I'll tell you one thing: I'm glad y'all really told me, because I'm really feeling myself right now. History baby."
Those stats came from the Elias Sports Bureau. Indeed, there was a lot of history book studying as a result of several nominees for Best Performance.
Cespedes had an immediate impact for the Mets after coming over from Detroit before the non-waiver Trade Deadline, and one example was his performance on Aug. 21 at Coors Field. He became the first Major Leaguer to produce three homers, with one of them being a grand slam, as part of a five-hit game. At the same time, Cespedes became the second player in Mets history to tally at least 15 total bases in one contest.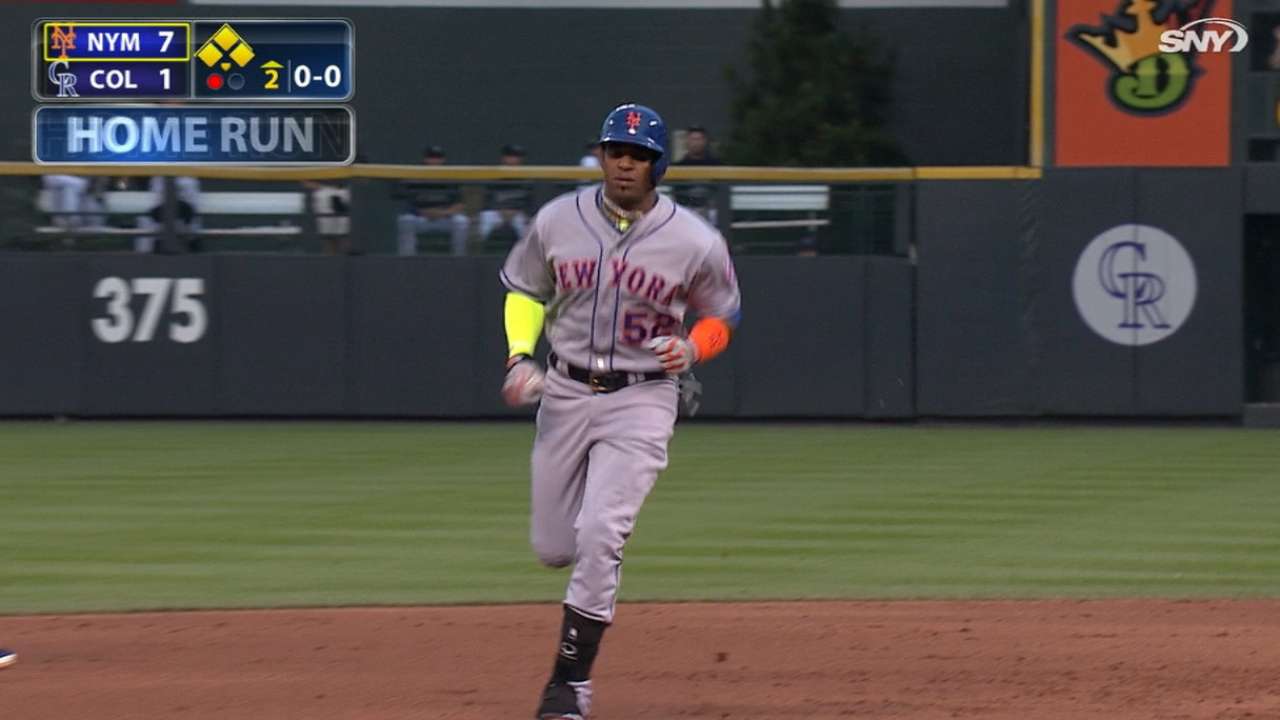 "I haven't seen anything like that," Mets manager Terry Collins said after that performance. "He just continues to display some of the things that everybody says he can do. When you see it, you just shake your head because he's a special talent."
You could say the same thing after what Bradley did on Aug. 15 in Boston. Batting from the No. 9 spot in the Red Sox order, he set a franchise single-game record with five extra-base hits -- including two homers and three doubles -- while driving in seven and scoring five times. It led a 26-hit Boston attack.
"Actually getting the results, hitting balls hard and having something to show for it," said Bradley, who was breaking out offensively at the time. "As cliche as it sounds, when you hit the ball hard, you want something to show for it. It's finally showing."
Like Bradley, Morales scored five times in a game on Sept. 20 at Detroit. He became just the seventh player since 1900 to combine three homers with a triple, and his 15 total bases were the most in franchise history for a single game.
"Just one of those days," Morales said, humbly. "Got good swings."
On Aug. 29, with his Blue Jays in a pennant race, Encarnacion hit three homers -- causing hockey-loving Jays fans to shower the field with caps for a hat trick. His nine RBIs were the most in the Majors in 2015.
"It's a bigger game than I've ever been [in]," Encarnacion said. "I'm happy and I thank God for giving me a game like this."
Voting will remain open through Nov. 13. You can vote by visiting mlb.com/awards, and winners will be announced live on MLB Network and MLB.com on Nov. 20.
Mark Newman is enterprise editor of MLB.com. Read and join other baseball fans on his MLB.com community blog. This story was not subject to the approval of Major League Baseball or its clubs.