Lackey laments one pitch in shortest playoff start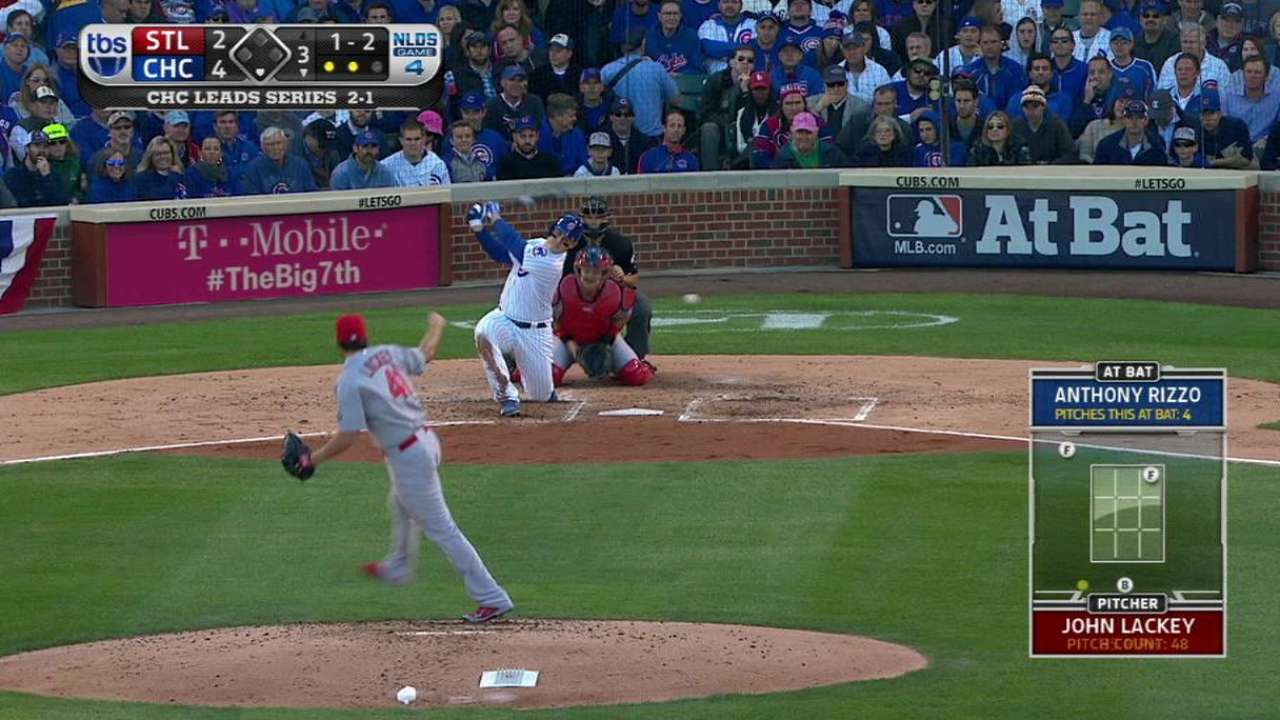 CHICAGO -- Pitching on short rest Tuesday in a do-or-die Game 4 of the National League Division Series vs. the Cubs, John Lackey brought the Cardinals the expected intensity and emotion. What Lackey couldn't deliver was success.
Lackey pitched only three innings -- his shortest outing in 20 career postseason starts -- and gave up four runs in the second inning during the Cardinals' 6-4 loss that eliminated them from the playoffs. Javier Baez slugged a three-run homer on a first-pitch fastball that put Chicago ahead in the bottom of the second, and Lackey screamed with rage at himself coming off the field once the inning ended.
"If I had that one pitch to go back, I would definitely do something different," Lackey said. "I threw a pitch, kind of over the plate, to a hacker. And he ran into one."
Holding a 2-0 lead after a 1-2-3 first inning, Lackey ran into second-inning trouble that began with Anthony Rizzo's infield single to the left side against the shift. When opposing pitcher Jason Hammel was allowed to bat for himself with two outs, Lackey threw a first-pitch breaking ball that was lined up the middle for an RBI single.
Lackey immediately began yelling and seemed to be screaming at himself that he should have thrown a fastball to Hammel.
"That's just kind of a lucky hit, just like mine," said Lackey, who hit a single in the top of the second. "Those things happen. The one I take back was the homer, for sure."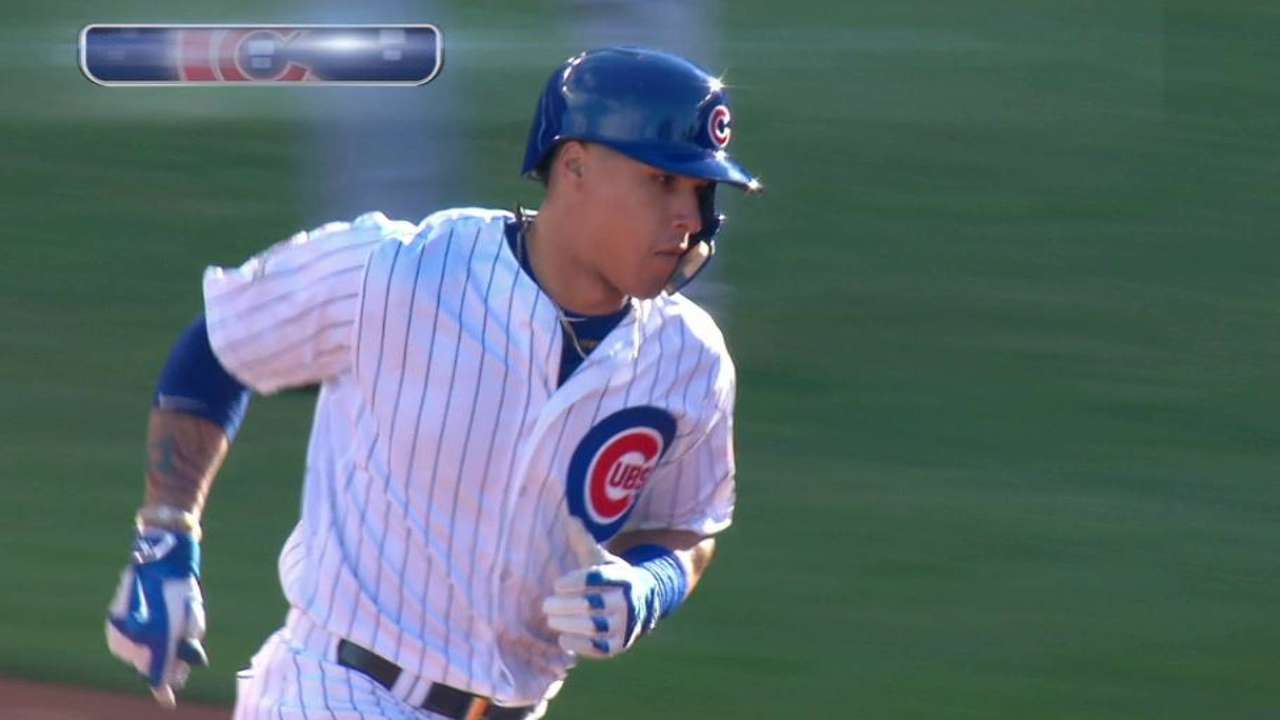 The Cardinals turned to Lackey on three days' rest after he won Game 1 with 7 1/3 scoreless innings at Busch Stadium. He has been their best pitcher all season and has been tested before in elimination games and short rest situations.
One of the alternatives -- Lance Lynn -- was 0-3 with a 7.64 ERA in four starts this season against the Cubs.
"In these short series where there is no tomorrow, you have to do what you have to do at the right time, and we didn't do it," Cardinals first baseman Mark Reynolds said. "Lack pitched unbelievable. I have so much respect for that guy. He made a great pitch to Baez. You have to tip your hat to him for staying on it and driving it out the other way. We just came up short."
Lackey, 36, had a 1.69 ERA in two career postseason starts on three days' rest, with the last time coming in 2005 for the Angels.
But the overall track record wasn't trending in the right-hander's favor. In the Wild Card era, 81 pitchers have started on short rest following another start. Those pitchers have combined for a 4.58 ERA, while their clubs went just 33-48.
"Honestly, I felt better tonight than I did in the first game," said Lackey, who threw 86 pitches in Game 1. "I thought my stuff was really good. I made one big mistake."
Mark Sheldon is a reporter for MLB.com. Read his blog, Mark My Word, follow him on Twitter @m_sheldon and Facebook and listen to his podcast. This story was not subject to the approval of Major League Baseball or its clubs.