Obama tweets congrats to Cubs after win
President rooting for North Siders in NLCS despite being a White Sox fan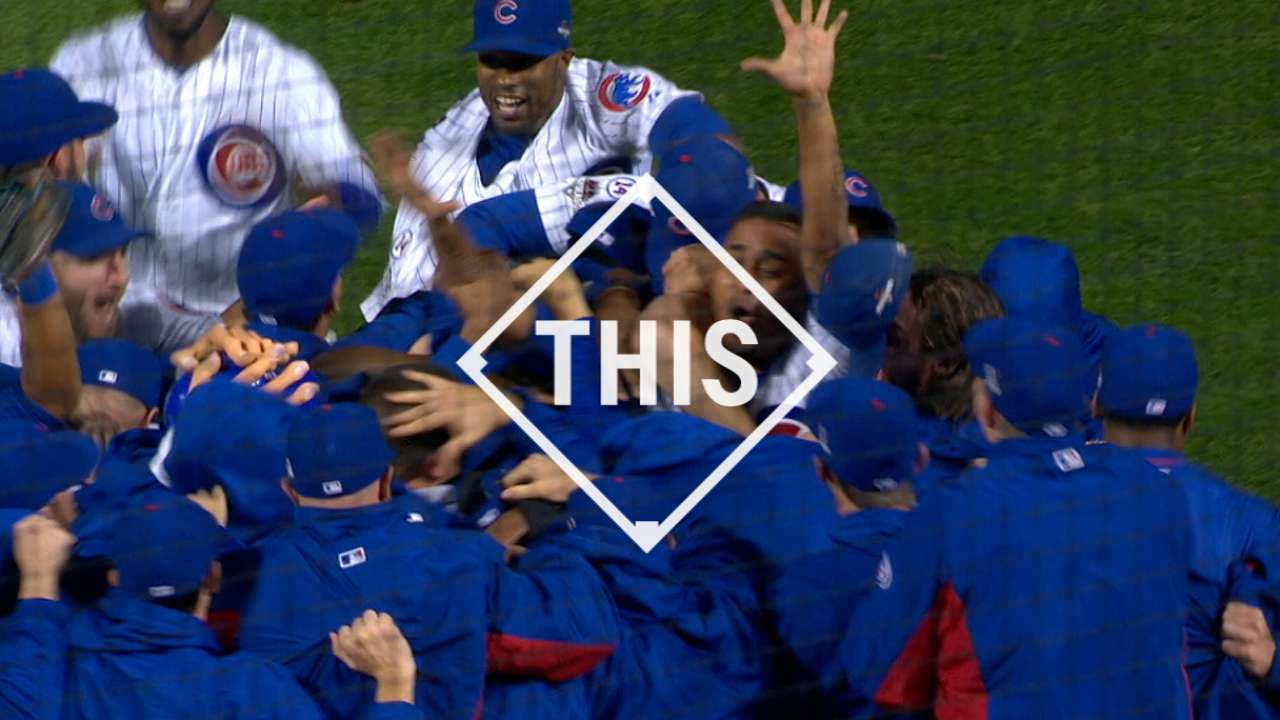 CHICAGO -- The Cubs clinched a postseason series at Wrigley Field for the first time in the history of the ballpark, defeated the team with the best record in the Majors this season and advanced to the National League Championship Series for the first time since 2003 with their 6-4 victory in Game 4 of the NL Division Series on Tuesday.
But their most impressive accomplishment may be gaining the support of one White Sox fan in particular.
After the Cubs' win against the Cardinals, President Barack Obama was quick to tweet congratulations on Tuesday night.
"Congrats @Cubs - even @whitesox fans are rooting for you!" the tweet read. And for good measure, Obama followed the Cubs on Twitter. He followed every other Chicago sports team but the Cubs upon creating his Twitter account in May.
Congrats @Cubs - even @whitesox fans are rooting for you!

— President Obama (@POTUS) October 14, 2015
"Oh yeah, that means something, for sure," said Javier Baez, who hit a three-run homer in Game 4. "We know what we have to do, and we're going to keep playing hard."
The White Sox "First Fan," Obama has thrown out a first pitch at U.S. Cellular Field and has stayed true to his team otherwise. He has not shown support for the Cubs until Tuesday.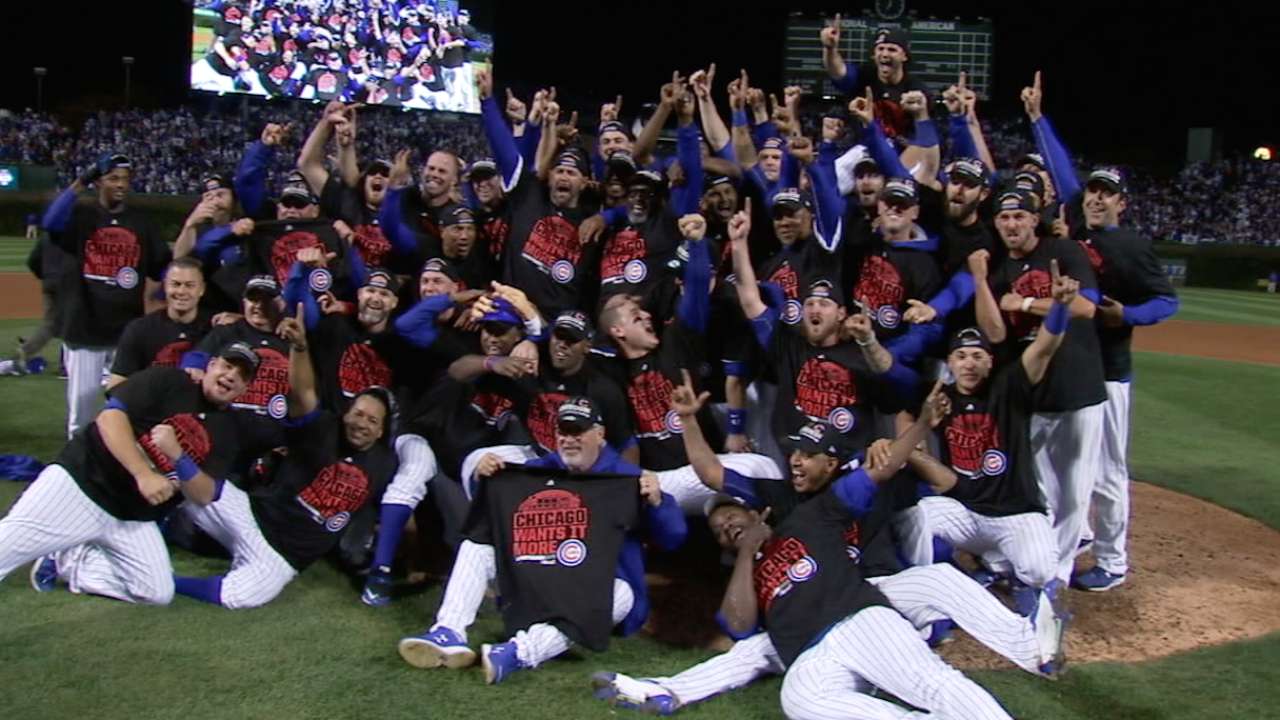 There were a few Cubs players who appreciated the support and his patience to wait for the series to finish. On Monday, the office of Texas governor Greg Abbott tweeted his congratulations to the Houston Astros prematurely. Although Abbott later took to his personal Twitter to clarify that he would make "No predictions. Just support."
"As long as he doesn't tweet that we won the series when there's still two innings to play," said reliever Trevor Cahill. "But no, it's fun. I don't entirely know how the North Side, South Side rivalry works here, but it's been a long time.
"I'm not a social-media guy at all, but I do have the MLB app."
Greg Garno is an associate reporter for MLB.com. This story was not subject to the approval of Major League Baseball or its clubs.