Tale of the Tape: Hamels vs. Stroman
The Blue Jays' and Rangers' seasons are down to one winner-take-all Game 5. With a trip to the American League Championship Series at stake, Marcus Stroman and Cole Hamels will take the mound at Rogers Centre.
It's a matchup of youth vs. experience as the second-year Stroman takes on the 10-year veteran in Hamels. It's just the latest in a career of big October games for Hamels, who's making his 15th postseason start.
For Stroman, it's a surprise he's able to contribute at all, let alone start this pivotal matchup. The 24-year-old tore the anterior cruciate ligament in his left knee back in Spring Training, but made an unexpected return to action last month. He's yet to surrender more than three earned runs in any of his five starts since.
• Shop for MLB postseason gear
Here's a look at how these pitchers stack up:
Cole Hamels, Rangers
Against the Opponent
2015, including postseason: 1 GS, 0-0, 2.57 ERA
Career, including postseason: 5 GS, 0-2, 5.86 ERA
Loves to face: Troy Tulowitzki, .227 (5-for-22), 5 K's
Hates to face: Edwin Encarnacion, .294 (5-for-17), one home run
Game breakdown
Why he'll win: Hamels is no stranger to postseason baseball. He's 7-4 with a 3.05 ERA in 14 career playoff starts.
Pitcher beware: Hamels hasn't fared well at Rogers Centre in his career, allowing eight runs (six earned) in 11 2/3 innings.
Bottom line: Hamels will try to build on his extensive postseason resume, pitching in yet another big October matchup.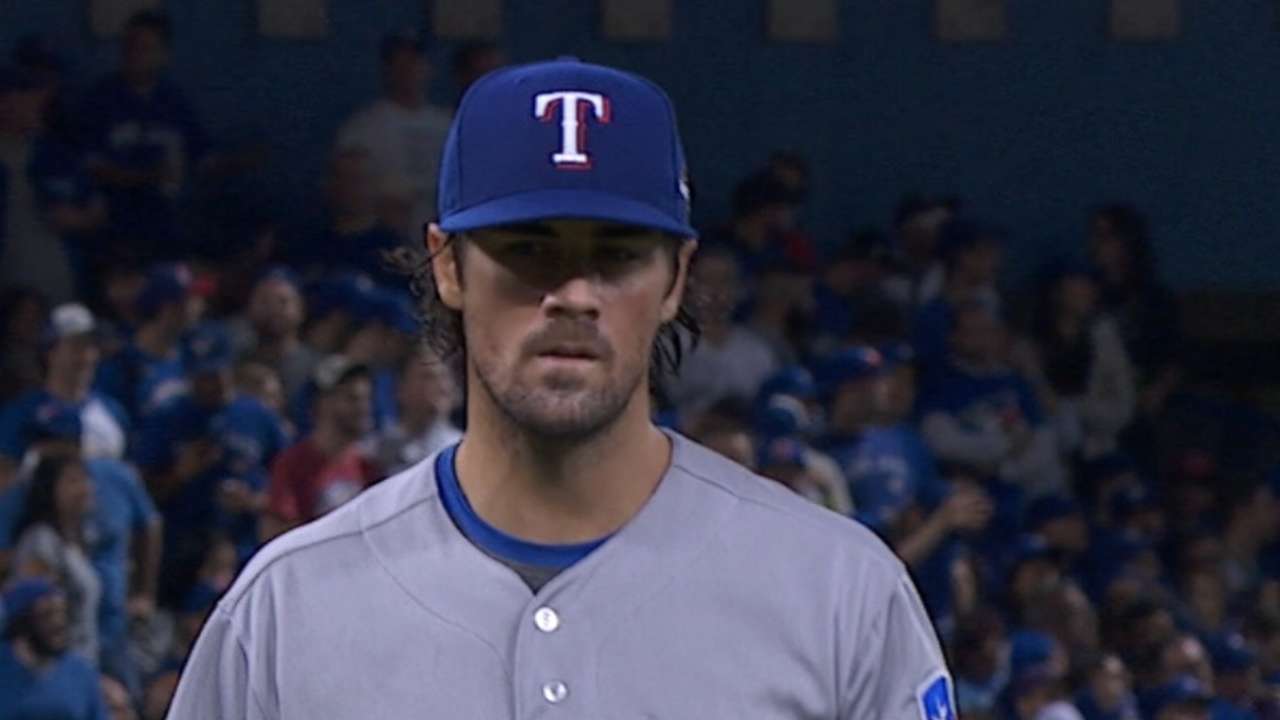 Marcus Stroman, Blue Jays
Against the Opponent
2015, including postseason: 1 GS, 1-0, 3.86 ERA
Career, including postseason: 2 GS, 2-0, 1.93 ERA
Loves to face: Mike Napoli, .000 (0-for-6), K
Hates to face: Delino DeShields, .500 (2-for-4), one double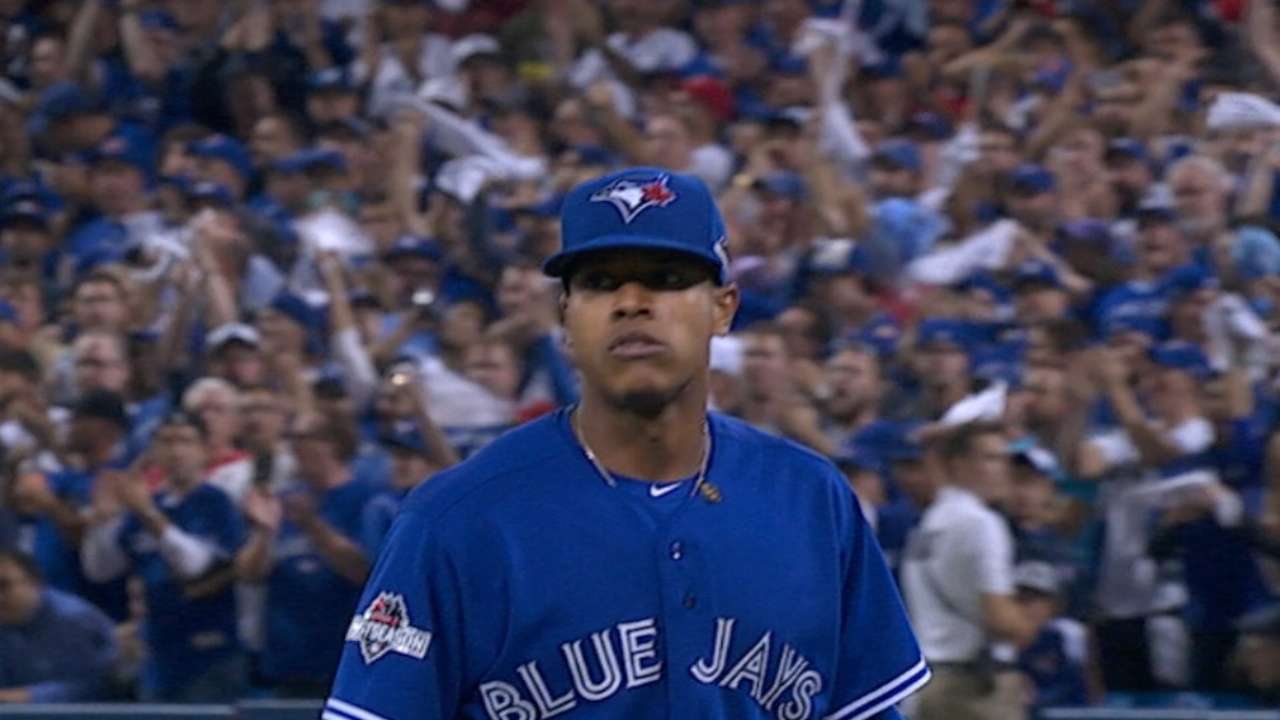 Game breakdown
Why he'll win: Stroman has been notably better at home in his brief career, posting a 2.35 ERA compared with a 4.97 mark on the road.
Pitcher beware: Unlike the veteran Hamels, Stroman's last start was his first taste of postseason baseball, and the stakes will be even higher when he takes the mound for Game 5.
Bottom line: Stroman has come back ahead of schedule from an ACL tear to start the biggest game of his career. Can the young right-hander come through for the Jays?
Chad Thornburg is a reporter for MLB.com. This story was not subject to the approval of Major League Baseball or its clubs.