DYK? 12 key facts from LA's Game 4 win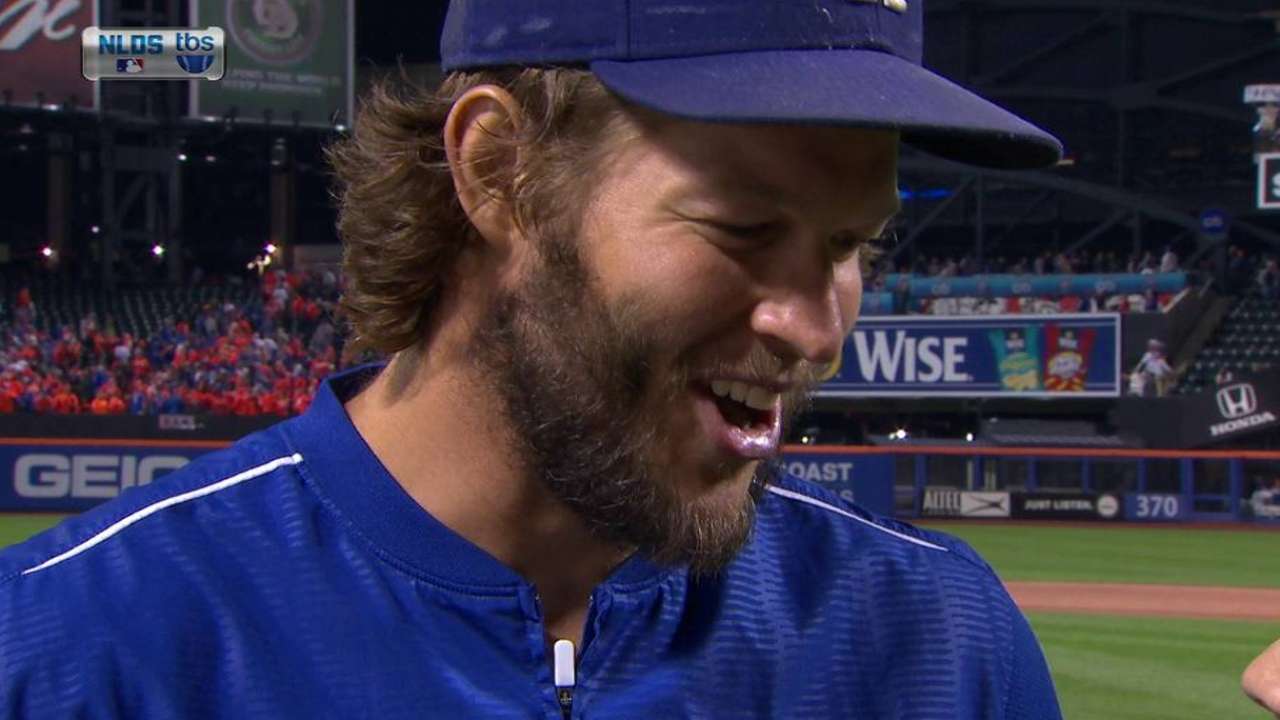 Clayton Kershaw got a monkey off his back by earning a postseason victory on just three days' rest as the Dodgers beat the Mets, 3-1, on Tuesday night at Citi Field, sending the National League Division Series back to Los Angeles for a Game 5 (Thursday, 8 ET on TBS) at Dodger Stadium that will decide who advances.
Here are 12 key facts from Game 4:
• Buy postseason gear: Dodgers | Mets
1. This was the first start for Mets left-hander Steven Matz in 19 days and just his seventh career start in the Majors.
2. Kershaw recorded the first hit of the game with a single in the second inning. Kershaw hit .127 in the regular season.
3. With his RBI single in the third inning, Adrian Gonzalez has driven in a run in all four games of the series. All five of his RBIs have come with two outs.
4. Former Mets infielder Justin Turner is hitting .467 for the series with four doubles, none bigger than his two-run double to extend the Dodgers' lead to 3-0 in the third inning.
5. With a single in the fourth, A.J. Ellis now has a 12-game hitting streak in postseason games, a Dodgers record. He previously shared the record with teammate Carl Crawford.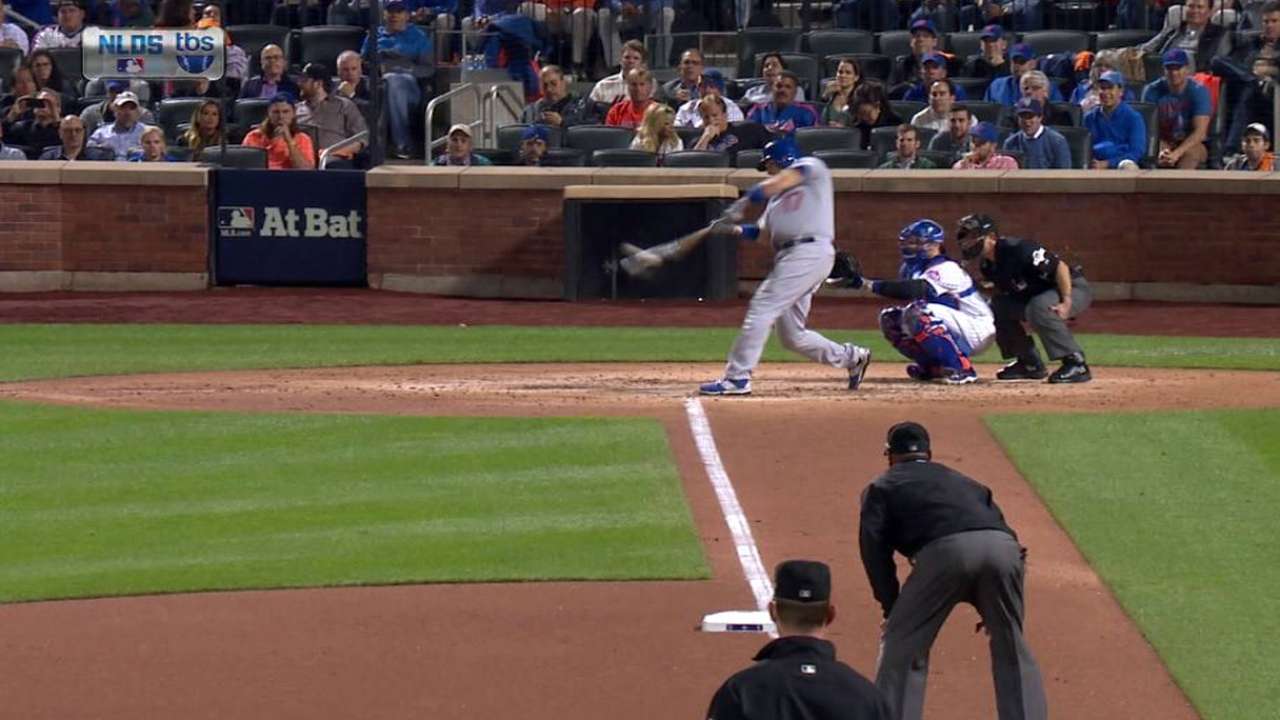 6. Daniel Murphy became the first player to have multiple home runs in a season off Kershaw since 2013. Both have come this series, and Murphy had just one home run off a left-handed pitcher during the regular season.
7. Juan Lagares' single to left-center field in the fifth inning was the first base hit allowed by Kershaw against a right-hander this series. The prior five hits allowed by Kershaw were by lefties.
8. The seventh inning has been Kershaw's demise in his postseason career. In his previous three postseason starts entering Tuesday, Kershaw had allowed 11 runs in the seventh inning. After Yoenis Cespedes reached on an infield single to lead off the seventh on Tuesday, Kershaw set down the next three hitters in order to strand the Mets' outfielder.
9. This was the Mets' first loss in the NLDS at home in franchise history.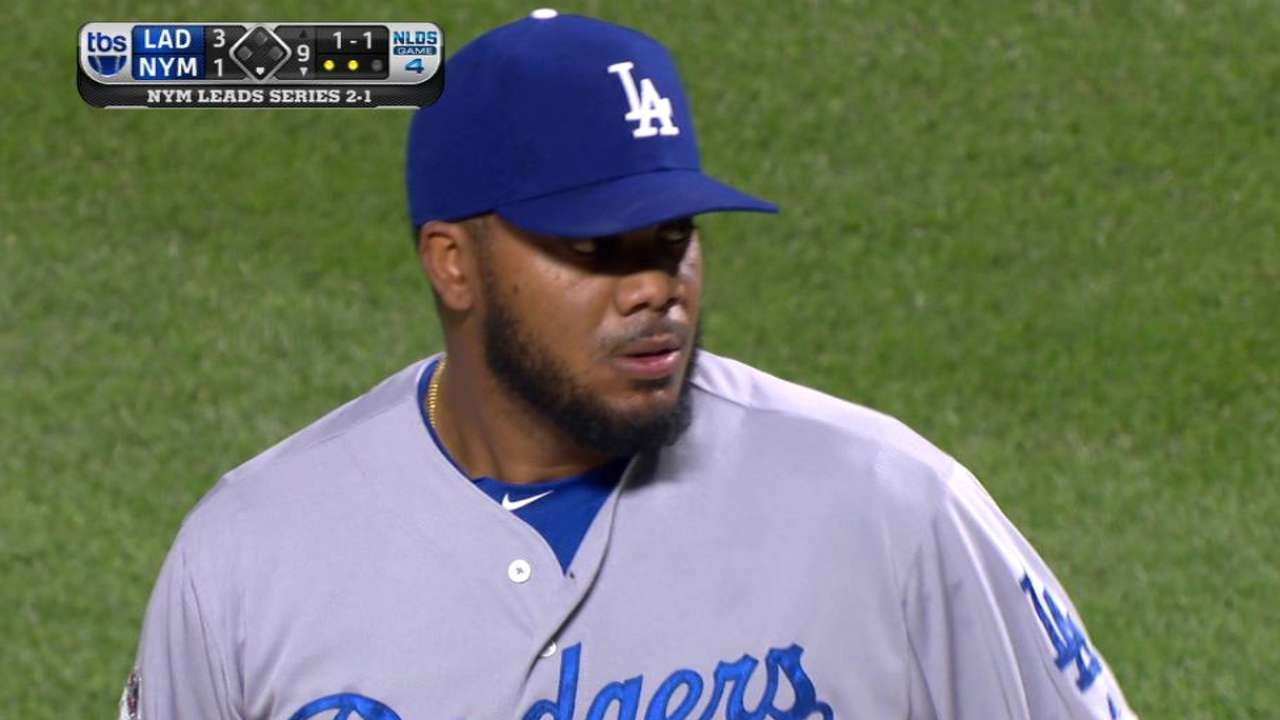 10. Kershaw snapped a five-game losing streak in the postseason, which is tied for the third-longest streak in Major League history. He is 2-6 in the postseason.
11. Kershaw has a 1.89 ERA in his career when making a start on three days' rest.
12. Lucas Duda has struggled throughout this series. He's 2-for-15 with nine strikeouts and flied out to end Game 4.
Steve Bourbon is an associate reporter for MLB.com. This story was not subject to the approval of Major League Baseball or its clubs.