Padres encouraged by managerial options
GM Preller will cut candidates to small group after first round of interviews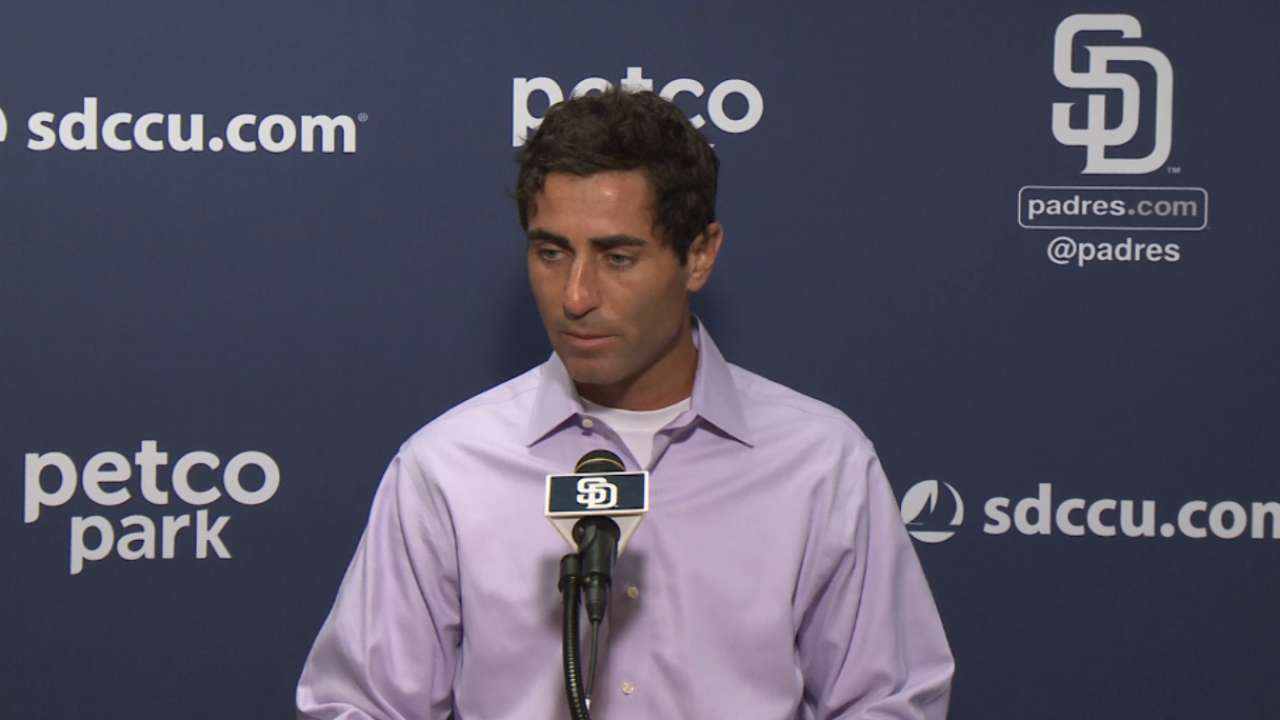 SAN DIEGO -- In a perfect world, Padres general manager A.J. Preller and his baseball operations staff would move quickly to name a manager so they can tend to pressing issues like the roster, see some of the organization's prospects in the Arizona Fall League and deal with other orders of business.
But when the list of candidates keeps on growing instead of shrinking, well, that would appear to be problematic -- though Preller considers it a nice problem to have.
"It's been good," Preller said of the search. "We had some names targeted that we wanted to spend time with, but then other people will recommend [other] names. Then you start getting more names in the mix you want to check in on."
To date, Preller and his staff have been busy, talking with several candidates -- on the phone or in person.
"A handful is accurate," said Preller, who, as per his policy, has refused to name names.
Reports and sources have indicated the Padres have interviewed or at least plan to interview the following for their managerial opening: D-backs third base coach Andy Green, D-backs Triple-A manager Phil Nevin, Pirates third-base coach Rick Sofield, Angels assistant general manager Scott Servais, Giants bench coach Ron Wotus, former Twins manager Ron Gardenhire and ESPN baseball analyst Alex Cora.
There are two internal candidates as well: hitting coach Mark Kotsay and bench coach Dave Roberts.
It's unclear if the list will grow beyond this.
"There gets to be a point where if you have too many names, it's not productive," Preller said.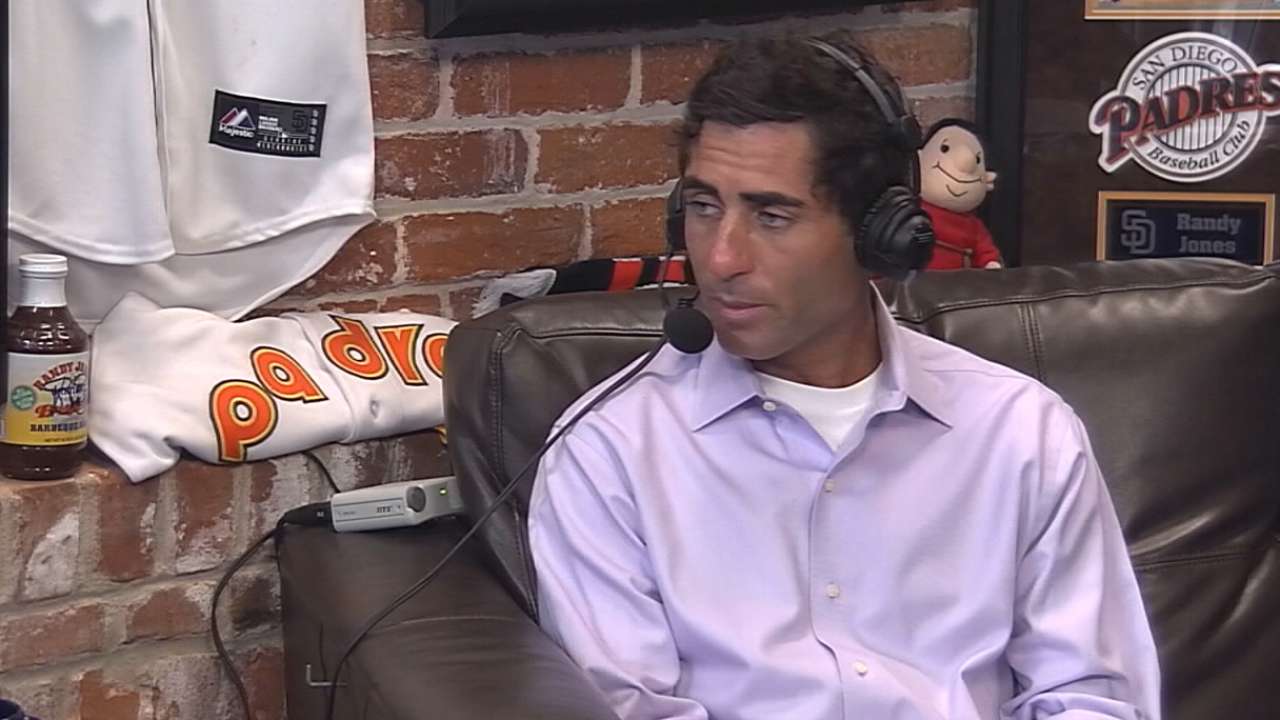 Preller has ties with Cora when both were with the Rangers in 2010, though Cora only spent six days with the big league team that season. Servais worked for the Rangers for six seasons as director of player development before moving to the Angels before the '12 season. He could join former Angels general manager Jerry Dipoto in Seattle.
"We've had a chance to reach out to some guys that come with some fresh ideas and new ideas. It's always good to hear different options what leads to success at big league level," Preller said. "That's been a good part of the process. But as far as how it works, it's time-consuming to do interviews and check on backgrounds."
Preller said there has been a group of "about seven or eight" from the baseball operations staff who have sat in on interviews, with different people rotating in and out depending on schedules. The team's assistant general managers, Fred Uhlman Jr. and Josh Stein, along with vice president of scouting operations Don Welke and senior adviser to the general manager Logan White, are constants in each interview.
Preller said that once the first round of interviews are done, they'll cut the group down to a small second group and proceed from there.
After nearly 10 days of conversations with candidates, Preller hasn't budged on being open in terms of experience -- or lack thereof -- from a candidate. And that is reflected in who the team has talked to or will talk to. Servais and Cora haven't managed before. Gardenhire managed the Twins from 2002-14.
"I still think it really comes down to the individual," Preller said. "... Experience brings a lot of factors to the mix, a been-there, done-that quality. And with a lot of big league managers, that second or third job they've done better based on what they've learned from past experiences. But there have also been cases with first-year guys where they've come in and done really well."
Preller was asked if there has been anything that's really resonated with him during these interviews.
"The guys we've talked to have come as advertised in terms of strengths. Each of them has their own level of knowledge of our team," Preller said. "But the one thing that I think stands out is that people view this as an attractive job."
Corey Brock is a reporter for MLB.com. Keep track of @FollowThePadres on Twitter and listen to his podcast. This story was not subject to the approval of Major League Baseball or its clubs.