MLB.com Columnist
Richard Justice
Blue Jays, Rangers disregarding momentum ahead of finale
Road team has won first four games of ALDS
TORONTO -- The Toronto Blue Jays and Texas Rangers have reminded us of something we probably already knew: There is no momentum in baseball. At least, there doesn't appear to be momentum during the postseason.
That's especially true during a best-of-five Division Series. This one will end with a deciding Game 5 this afternoon (4 p.m. ET on Sportsnet/FOX Sports 1) at Rogers Centre.
There hasn't been carryover from one game to the next. Some of that can be traced to the quality of the starting pitching. When it's good, it makes momentum meaningless. When it's ineffective, momentum is irrelevant.
And some of this lack of momentum can be about the shortness of the series and the magnitude of every single game. For instance, when the Rangers won Games 1 and 2 in Toronto, it was easy to believe they were in control of the series.
After all, they returned to their home ballpark needing to win either Game 3 or 4 to advance to the American League Championship Series. Only there was no sense that their task was almost over, certainly not publicly and probably not internally either.
"We knew we still had a lot of work to do," Rangers manager Jeff Banister said. "Do you think we thought Toronto was going to just hand us the series? We have too much respect for them to think something like that."
The Rangers and Blue Jays played so well down the stretch that both teams were confident riding into the playoffs. That didn't change when the Blue Jays were down 0-2 and flying to Texas.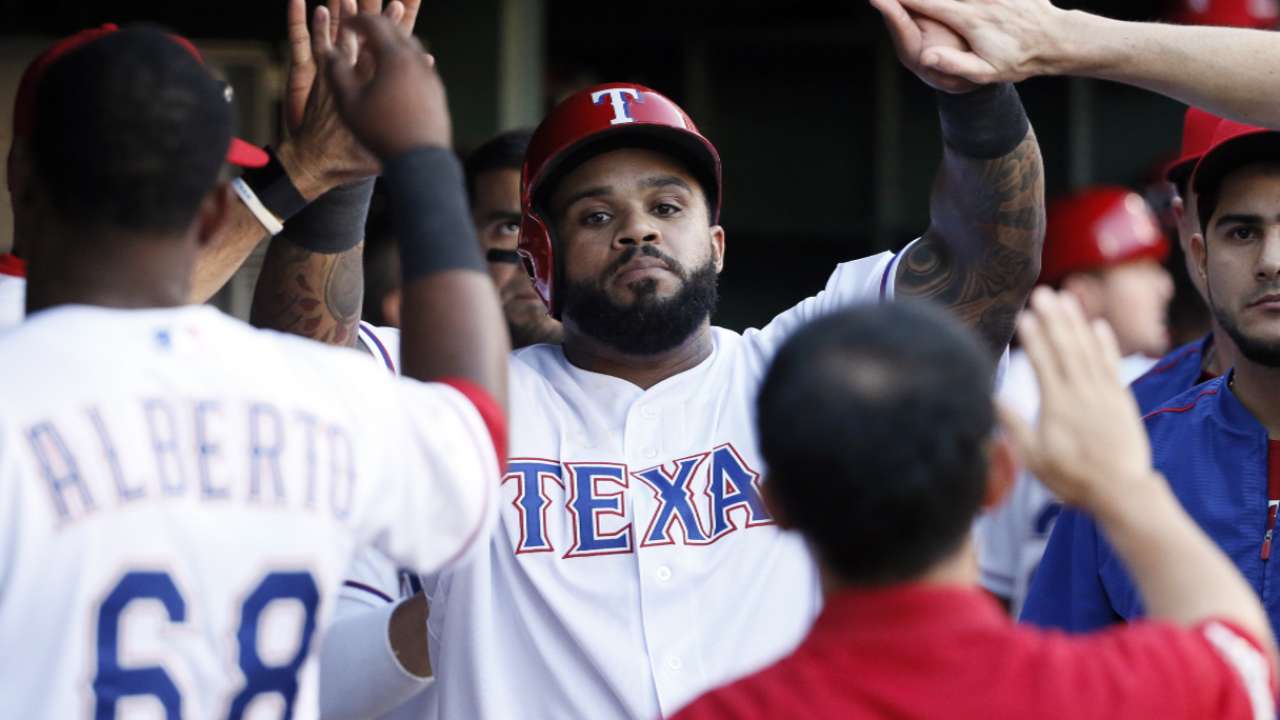 "We all sat down and talked," Blue Jays first baseman Chris Colabello said. "Whether it was necessary or not, I'm not sure. We're not a big meeting team. We don't feel like we need to tell each other what to do.
"Everybody is so accountable to one another. We just reminded ourselves to be ourselves. KaWa [Munenori Kawasaki] gave us a nice message in Japanese. None of us understood it, but we laughed and moved on."
Whether it mattered or not, the Blue Jays won Games 3 and 4 to force a Game 5, in which the Blue Jays will have another loud, emotional home crowd behind them. But home teams entered Tuesday 6-10 in this postseason and 0-4 in this series.
"The beautiful thing about the postseason is that one at-bat doesn't define your series," Colabello said. "You can be in a funk and take one big swing. That's the one everyone remembers. That's a beautiful thing."
Funny thing about momentum. Baseball players and managers talk about it a lot during the regular season. When teams are going well, they talk about riding the good vibes and building confidence.
They enter the late innings of close games with a certain confidence that whatever needs to be done will get done. Conversely, bad teams feel just the opposite. When things go wrong late in close games there's a temptation to think, "Here we go again."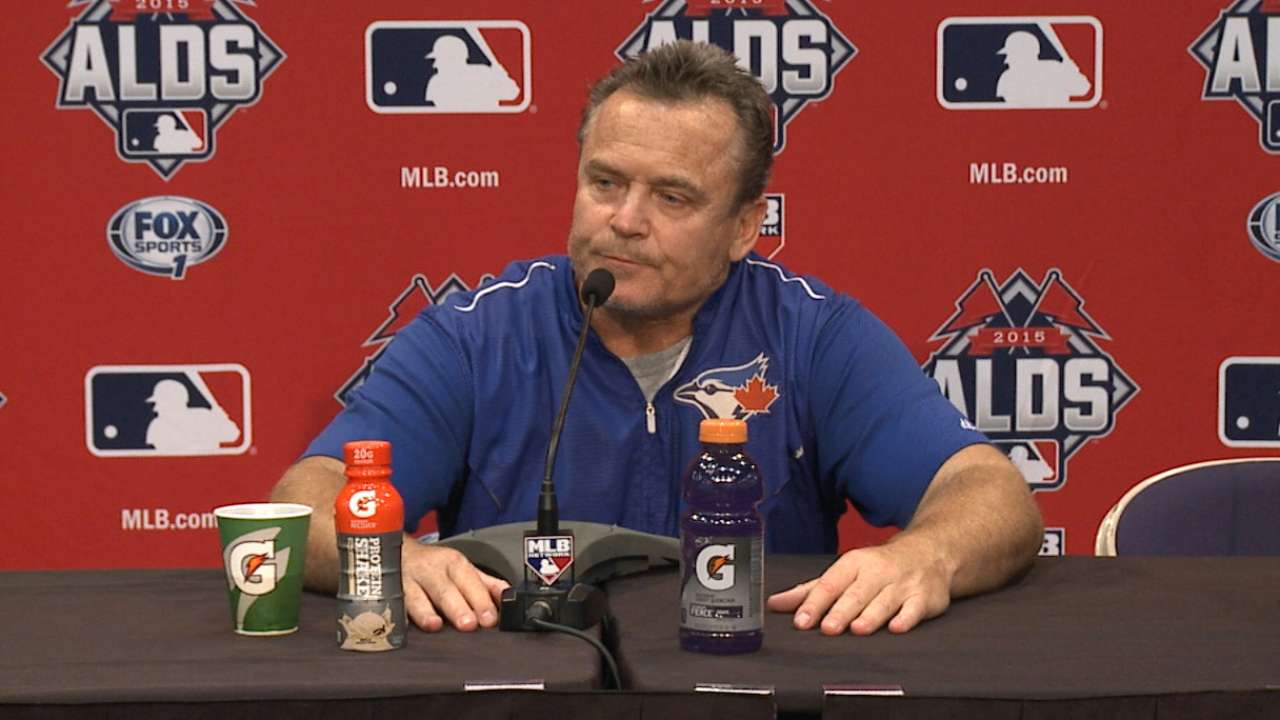 Baseball's cliche is that momentum is only as good as the next day's starting pitcher. This Game 5 is what the Texas Rangers had in mind when they acquired Cole Hamels.
They've won 11 straight starts, including Game 2 of this series, when he allowed two earned runs in seven innings in a game that Rangers won 6-4 in 14 innings. In 15 postseason starts, Hamels has a 3.05 ERA.
But the Blue Jays couldn't be more confident about their Game 5 starter -- 24-year-old right-hander Marcus Stroman. He'll be making his sixth start of the season after a remarkable recovery from a spring knee injury that was expected to sideline him for the entire season.
Stroman went seven innings in Game 2, allowed three earned runs and turned a 4-3 lead over to the bullpen. When manager John Gibbons used Game 1 starter David Price in relief on Monday, he had Stroman as an easy alternative. But Stroman, despite his inexperience and short season, is Gibbons' best pitcher at this point.
After that first Stroman start, it may have looked like he wouldn't get another one. Having finished the season on a 43-18 roll, the Blue Jays still had some kick left.
"There's something different about this group," Gibbons said. "They don't lack confidence. Our back was against the wall, it's pretty obvious, but it's never been a group that really ran from anything, backed down from anything. Yeah, those two games in Texas looked a lot more like our team than we've seen all year."
He's hoping to see that team in Game 5, too. But he's not counting on any carryover.
Richard Justice is a columnist for MLB.com. Read his blog, Justice4U. This story was not subject to the approval of Major League Baseball or its clubs.