Oct 13 Johnny Cueto workout day interview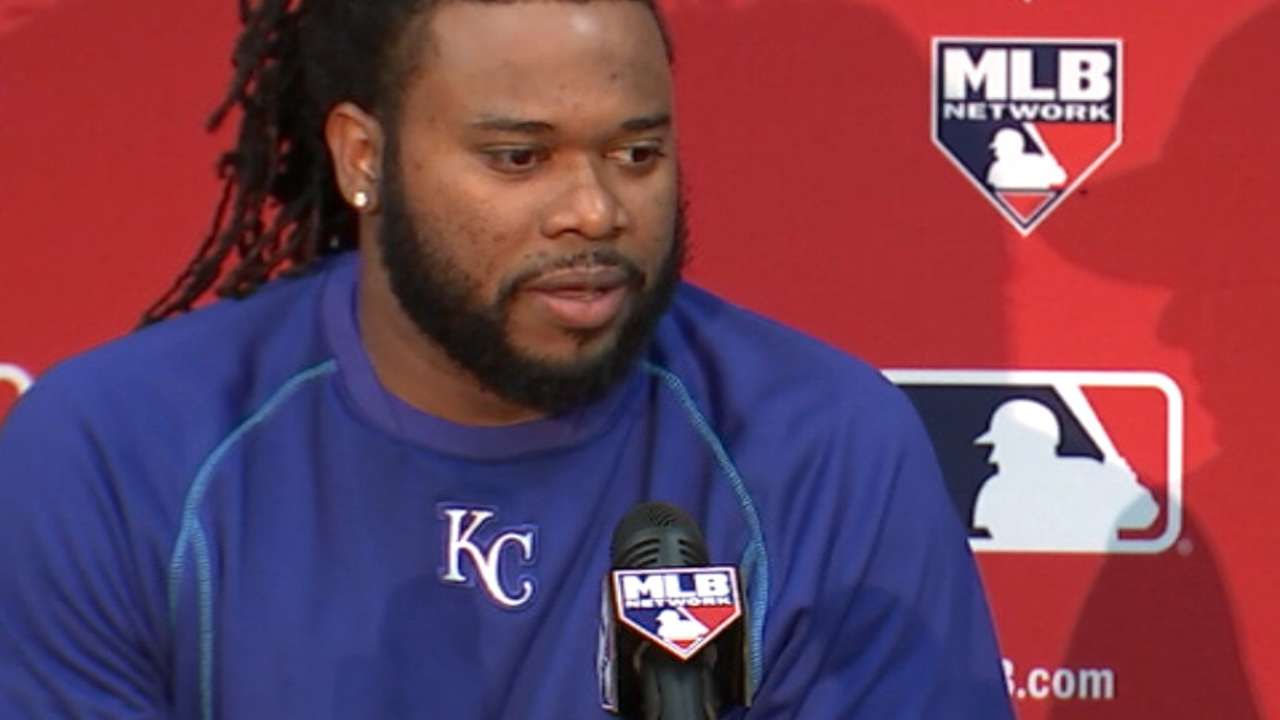 Q. You obviously have a lot of pride in your ability and what you've done in this game. How much do you want to use this Game 5 to sort of remind people what you're able to do on the mound?

JOHNNY CUETO: Obviously this is the deciding game, you either win and stay or you go home. And he's ready for the opportunity, and he's going to go get 'em.

Q. Rasmus obviously had a good Game 2 against you. How might you approach him differently in Game 5?

JOHNNY CUETO: That's something he's not going to get into right now. He's got obviously a plan for him, and we'll find out tomorrow.

Q. Interested to see how you translate this: Colby Rasmus says he's played against Johnny since A-ball, and he said it's interesting trying to get around his delivery which includes what he called a dilly-dally, a little -- his little pause, if you will, and does he use that as a weapon? How does he view that?

JOHNNY CUETO: Yeah, he's faced him since the Minor Leagues, but the Minor Leagues are the Minor Leagues. Tomorrow's Game 5, and we'll see how he attacks Rasmus tomorrow. And tomorrow, again, is his opportunity to show everybody what he's capable of.

Q. In general, can you talk about your time here in Kansas City, your relationship with the fans, the success and some struggles that you've had here, how would you describe your time here?

JOHNNY CUETO: There's a lot of backing here. He feels great with the staff. He feels great with his players. They're like brothers to him. The fans are awesome. The louder they get, the more energized he gets.

He needs the fans out there. He needs to hear them cheering. Overall he's had a great experience here.

Q. Knowing how close you are to free agency now, just a month away, how difficult has it been sometimes to keep those thoughts about free agency out of your mind?

JOHNNY CUETO: He's not going to lie, at times it's been very difficult to take that out of his mind, but the fact of the matter is he's got to focus on pitching here and performing for this club and this organization.

And thank God the most important thing is that he's -- he feels good, he's healthy, and that gives him an opportunity to have success.