MLB.com Columnist
Alyson Footer
History on Royals' side in elimination games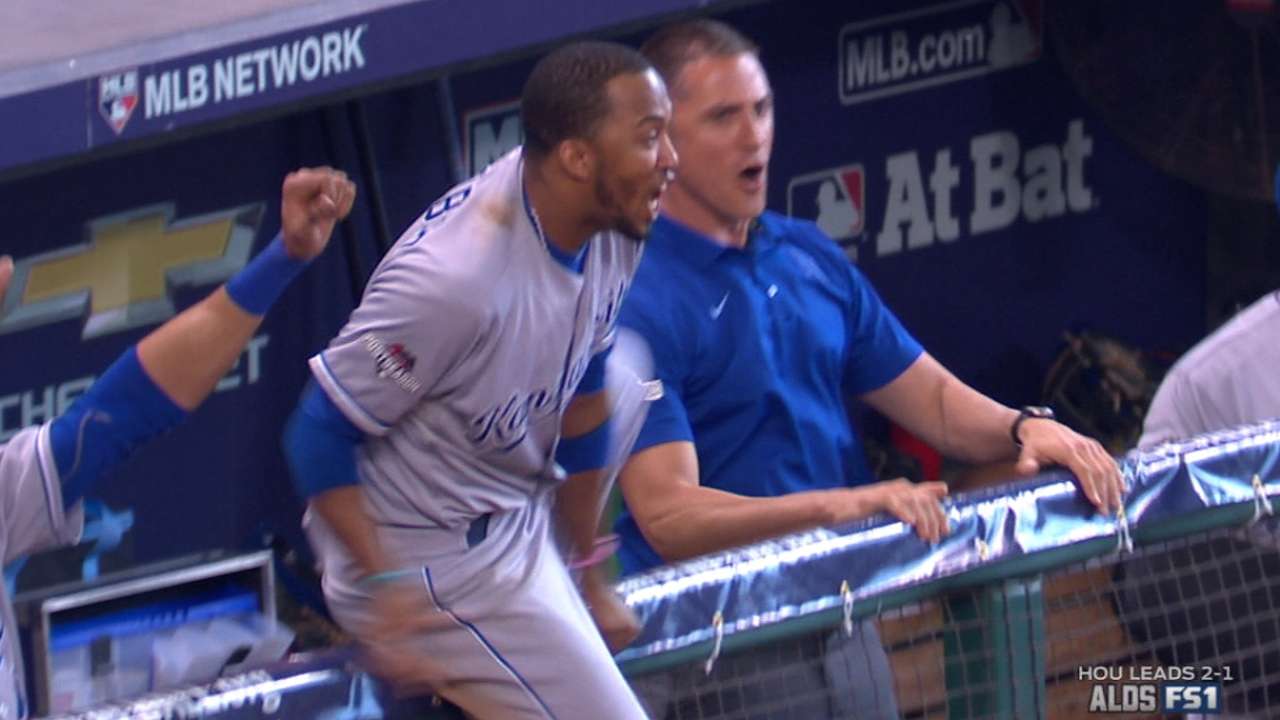 KANSAS CITY -- There is an argument to be made that the Royals have the advantage heading into the decisive Game 5 of the American League Division Series tonight (8 p.m. ET on FOX Sports 1) with the Astros because of the been-there-done-that factor.
Kansas City swept its way to the World Series a year ago, playing in some of the most nerve-wracking and heart-stopping games of the postseason, and it did so having no prior experience on such a high-profile stage. That can help a team when it comes to going for a repeat performance, especially given how many times the Royals have faced elimination, and how many times they've prevailed.
• Shop for official Royals postseason gear
Game 7 of the 2014 World Series, in fact, was the only elimination game the Royals haven't won through the last two postseasons. They beat the A's in exhilarating fashion during the AL Wild Card Game last year, coming back three times to prevail, 9-8 in 12 innings. A few weeks later, the Royals won Game 6 of the World Series, forcing a Game 7.
The Royals continued the tradition this year, coming back on the Astros in Game 4 of the ALDS on Monday. Houston needed six outs to nail down what looked to be a relatively stress-free, four-run victory. Instead, the Royals scored five runs in the eighth and two in the ninth for a 9-6 win at Minute Maid Park.
Does having so much success in so many win-or-go-home situations help the Royals now, as they attempt to nail down Game 5 and advance to the next round? It depends on who you ask.
For manager Ned Yost, past experience doesn't carry a lot of weight.
"Maybe a little bit, but I don't think we ever think about that," he said. "We know how tough Houston's been. We know that on any given day anything can happen. And you can't really draw back on that fact because it doesn't do you any good."
Maybe that edge only works if it's something the other team thinks about. In that respect, Yost doesn't see it having much of an effect.
"We can't walk in and knock on Houston's clubhouse door and say, 'Look, we're pretty good in elimination games,'" Yost said with a chuckle. "You know, it doesn't work like that."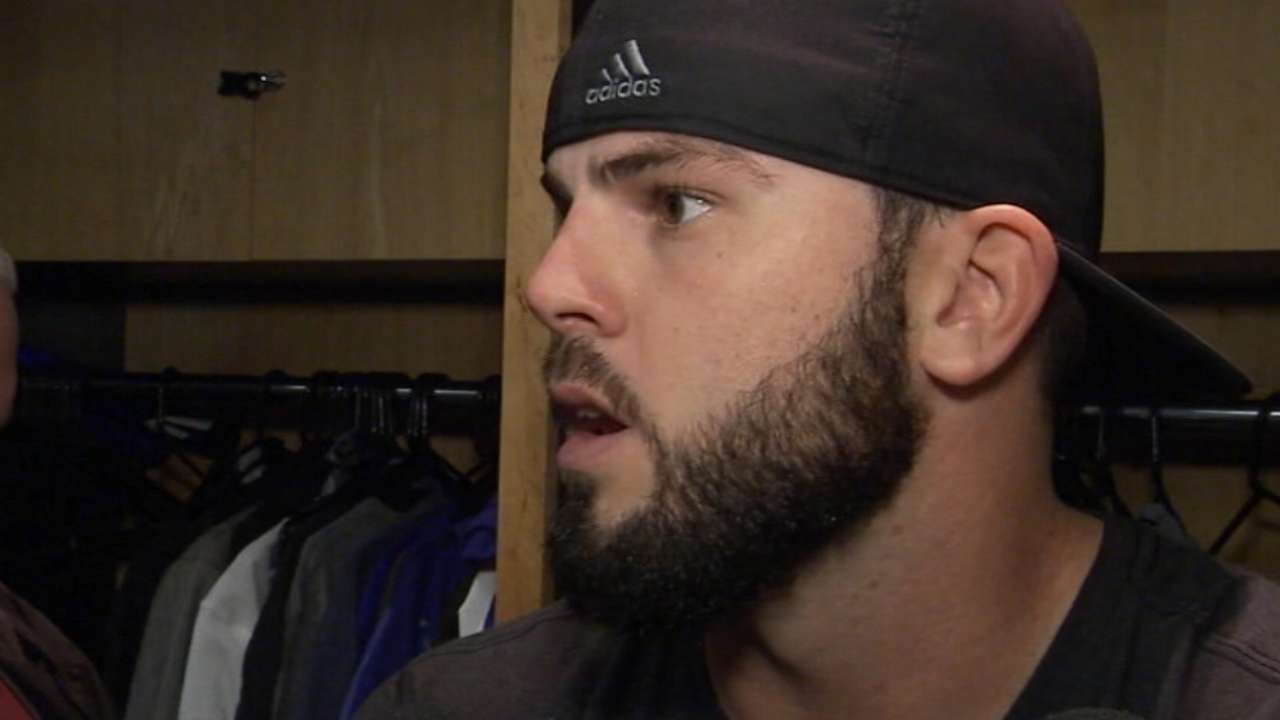 Not only have the Royals been good in decisive games in recent history, but their past track record is pretty good, too. In 1985, they were down three games to one against Toronto in the ALCS and won three straight to win the pennant. That same postseason, they were down three games to one to the Cardinals in the World Series, and beat them three in a row to win the franchise's lone championship.
It's unlikely today's Royals would lean on something that happened 30 years ago to help them today, but how they view their more recent history may be a different story.
Having a decent track record in elimination games may not be the most important thing. But, it is a thing, at least a little bit, no?
"It helps a little bit," said catcher Salvador Perez, "Because we know how we're going to feel tomorrow. We've been in that situation before."
For Eric Hosmer, the team's trump card may be simply being able to focus.
"I think we realize that if we just try and focus on playing a full nine innings, and continue to stick to our game plan even if we go down to an early lead or have our backs against the walls, we always feel like we're in the game some type of way," he said.
That would be putting it mildly. The Astros were up by four heading into the eighth inning on Monday, and by the time the top of the frame was over, 43 minutes had passed, three relievers had pitched and five runs had crossed the plate. If momentum truly exists, this could be another very good day for the Royals.
"I think that one thing this team does very well is, every game we play, we just go out and play our game, and stick to our game no matter what the situation is, no matter what happens early on in the game," Hosmer said. "This team has been tested plenty of times with our back against the wall, with our season on the line. And I think it's a situation -- I don't know I would say if we feel comfortable with it, but we respond well when it comes to that."
Alyson Footer is a national correspondent for MLB.com. Follow her on Twitter @alysonfooter. This story was not subject to the approval of Major League Baseball or its clubs.