MLB.com Columnist
Jonathan Mayo
Aquino, LaValley making strides at instructs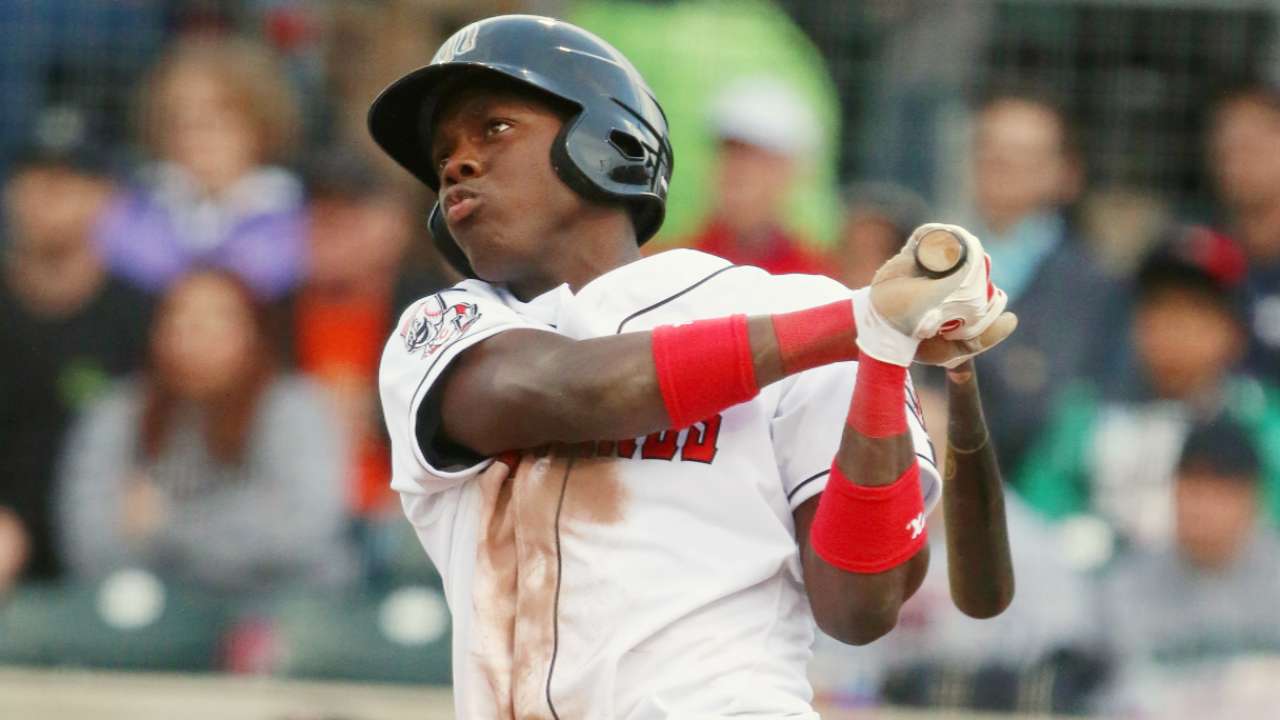 The Cincinnati Reds could not wait to see what Aristides Aquino would do in 2015.
Signed out of the Dominican Republic in 2011, the toolsy outfielder had a breakout summer in 2014 in the Pioneer League, hitting .292/.342/.577 with 16 homers and 21 steals over 71 games. There was genuine excitement in seeing how he would handle the move to full-season ball while turning just 21.
Unfortunately, for both the Reds and Aquino, injury got in the way of finding that out. Aquino was hit by a pitch in late April, breaking a bone in his left forearm. He struggled a bit with the initial transition, then tried too hard to make up for lost time upon his return. The end result, a season line of .247/.290/.399 across in just 74 total games.
Aquino, the Reds' No. 15 prospect, is currently participating in instructional league play in Arizona, partially to make up for lost at-bats, but mostly to get back to basics.
"He's playing really well," Reds farm director Jeff Graupe said. "He's fully back healthy. He got hurt, then tried to make it all back in one game, and that snowballed on him.
"He got into a couple of bad habits during the season, trying to hit four homers with every swing. The pressure of being a good player who wasn't performing got to him. He's gotten back to where he was in a quieter, calmer setting."
One of the added bonuses of instructs in Arizona is a co-op advanced instructional league into which teams feed players. It provides a slightly higher level of competition, in a very controlled setting, for players who are perhaps more advanced than those new to the pro game still getting their feet wet.
"The point of instructional league is to address whatever you need to do in order to advance," Graupe explained. "How can we get you to the next level as quickly as possible? Overall performance, that's not what instructional league is about. It's about addressing specific deficiencies. If we can hit on most of those, it's been a good camp."
For Aquino, that meant improving his approach at the plate and his plate discipline. Being able to do that against better pitching than he's faced is a plus, one that could help him move up in 2016. Aquino will continue to work on those quality at-bats until the end of the advanced league on Friday. The Reds will wrap up their overall camp on Oct. 21. The two tiers allow some flexibility for all the teams participating.
"The strikeout percentage is down, walk rate and solid contact rates are up," Graupe said about Aquino. "We're happy so far.
"The nice thing about two different levels, you can either challenge or put a guy in a controlled setting to get exactly what you're trying to accomplish."
LaValley working to find power stroke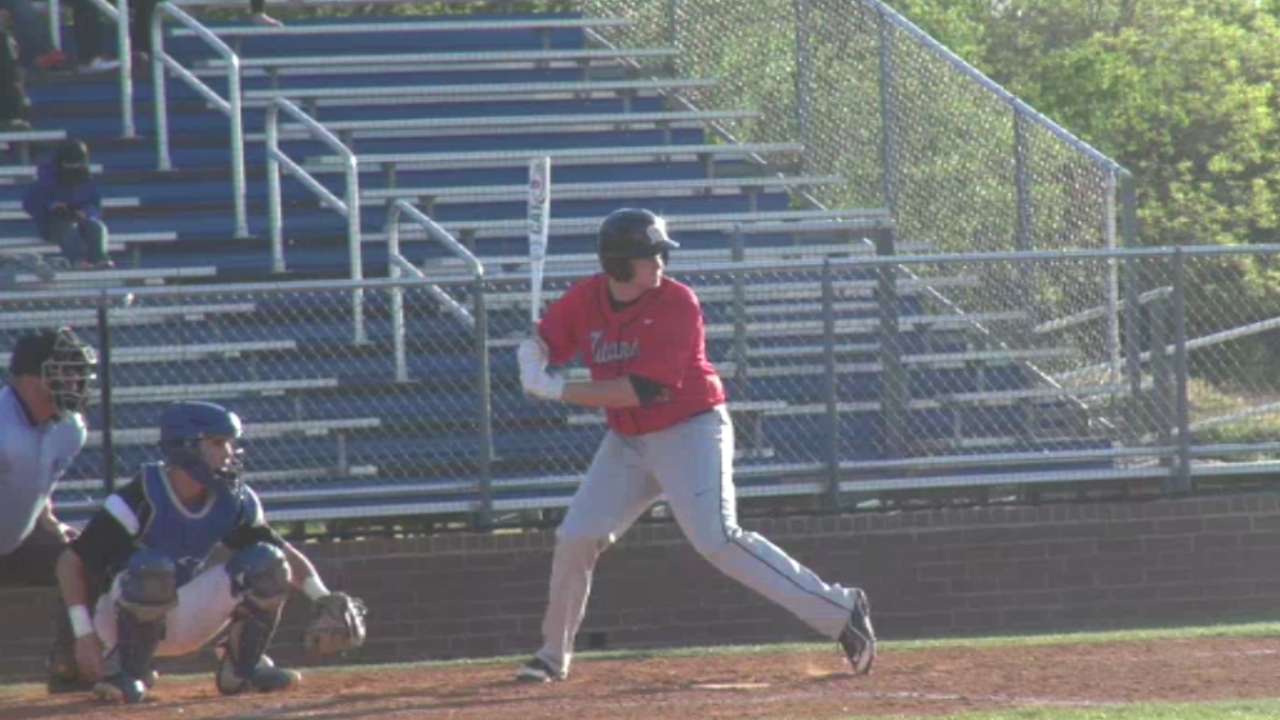 It's not that Gavin LaValley had a poor first full season of pro ball. It's just that he, and the Reds, know there's more to tap into.
The Reds' No. 22 prospect was a fourth-round pick in 2014 and had a strong pro debut. LaValley has a very solid overall approach at the plate, drawing 50 walks and finishing with a .343 OBP in 2015. But, while Dayton is not a good place to hit the long ball, LaValley only slugged .358.
Some of that was a mindset at the plate, focusing too much on contact and not driving the ball as much as he's able. Some of it was not using his size -- he's 6-foot-3, 235 pounds. The corner infielder has been working on changing that at instructs.
"We've made a couple of changes with him, getting him to use his leverage a little bit more again," Graupe said. "We think he got into survival mode during the season. We have him driving the ball to all fields again."
Jonathan Mayo is a reporter for MLBPipeline.com and writes a blog, B3. Follow @JonathanMayo on Twitter. This story was not subject to the approval of Major League Baseball or its clubs.