Utley's suspension appeal to be heard Monday
Dodgers second baseman, facing 2-game suspension, is said to have turned down offer of 1 game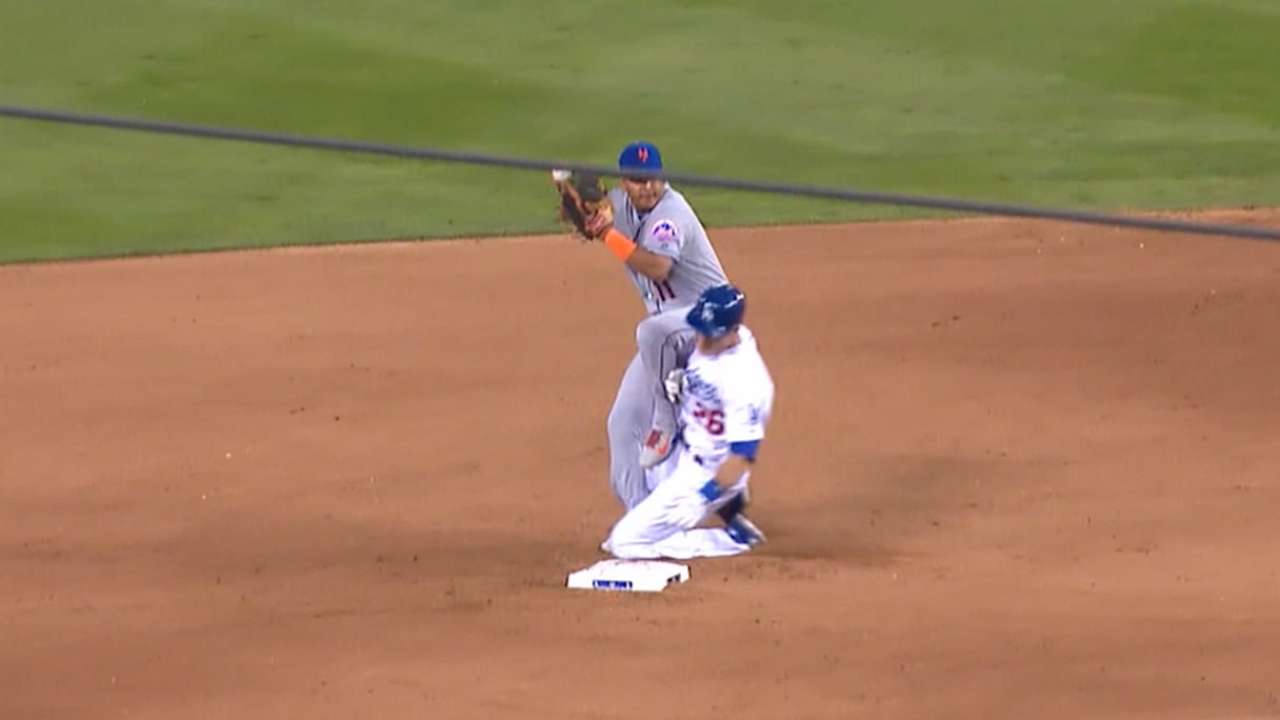 The hearing of Chase Utley's appeal of his two-game suspension for his hard slide into Mets shortstop Ruben Tejada last week will be held on Monday.
Monday is a scheduled off-day between Games 2 and 3 of the National League Championship Series, should the Dodgers overcome a 2-1 deficit against the Mets in their NL Division Series and advance to the next round.
• Mattingly discusses safety issues with Utley
In addition, it was reported on Tuesday by ESPN.com that the second baseman rejected an offer from Major League Baseball of a one-game suspension for the slide in Saturday's Game 2, which resulted in a broken leg for Tejada. Utley is eligible to play until a decision on his appeal is made, but he did not appear in Monday's Game 3, a 13-7 loss that gave New York its lead in the series.
Game 4 of the best-of-five series is scheduled to be played tonight at 8 ET at Citi Field (TBS).
Joey Nowak is a reporter for MLB.com. Follow him on Twitter at @joeynowak. This story was not subject to the approval of Major League Baseball or its clubs.