LA vows to bounce back, has pitching to do so
Dodgers hope to rely on Kershaw, Greinke in Games 4, 5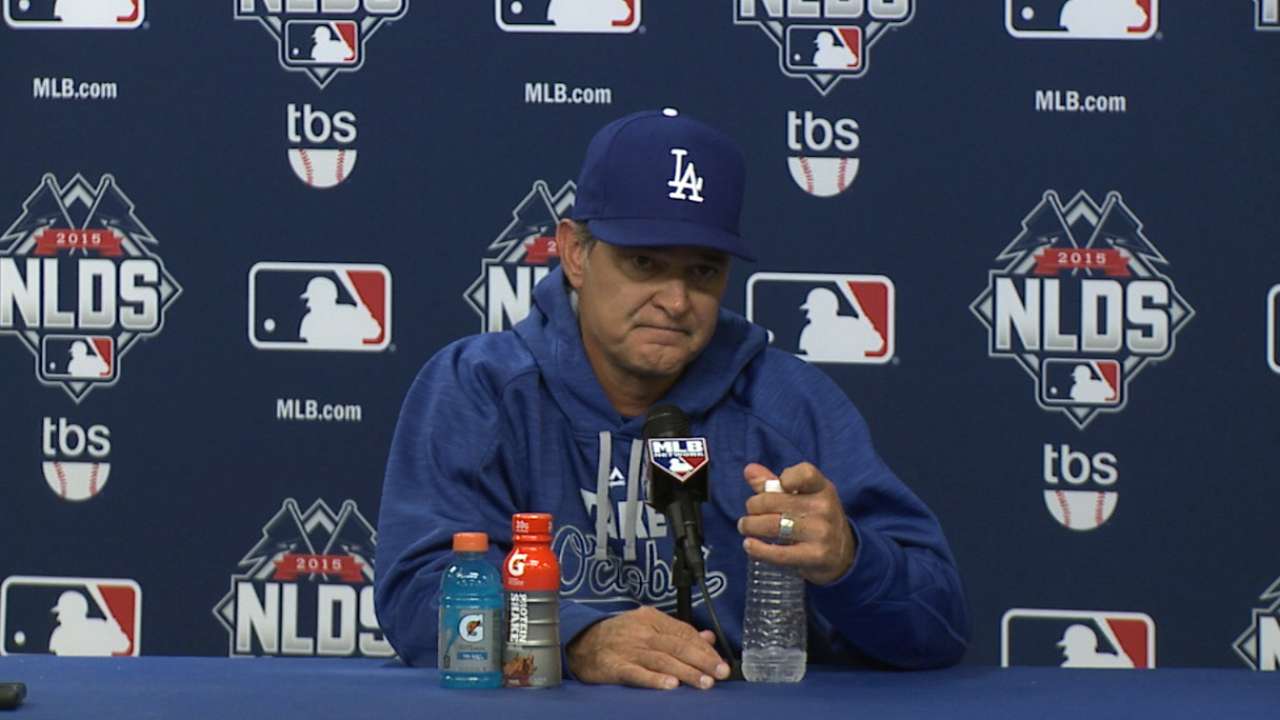 NEW YORK -- Except for that inconvenient 2-1 deficit they face, the Los Angeles Dodgers' scenario for wresting the National League Division Series from the New York Mets looks attainable, on paper.
New York's 13-7 triumph Monday night left the Dodgers one defeat away from their third consecutive postseason elimination. However, they can summon resolve and even hope from the simple fact that Clayton Kershaw will start Tuesday's Game 4 at Citi Field (8 p.m. ET on TBS).
• Shop for Dodgers postseason gear
Should Kershaw demonstrate the skills that made him a three-time Cy Young Award winner and help the Dodgers tie the series, the series would return to Dodger Stadium for Game 5 on Thursday, when co-ace and fellow Cy Young Award candidate Zack Greinke would pitch. The Dodgers were 43-22 during the regular season in games they started.
"You say 'Kershaw and Greinke,' and you look at their body of work," Dodgers right fielder Andre Ethier said, summarizing Los Angeles' legitimacy for clinging to optimism.
Said Dodgers catcher Yasmani Grandal, "You always feel good when you have that big two-headed monster in there. They've been doing it for us all year. If we're gonna go down, we're gonna go down with our two horses."
However, Greinke will be left in the stable if Kershaw can't perform like a thoroughbred. As superb as he has been through eight Major League years, Kershaw has struggled in the postseason, recording a 1-6 mark with a 4.99 ERA in 12 appearances (including nine starts). He absorbed his latest October setback in last Friday's series opener, as Jacob deGrom and the Mets outlasted him, 3-1.
Kershaw also was the starting pitcher in each of the Dodgers' previous two elimination games, neither of which ended well. Last Oct. 7, with Los Angeles trailing the NLDS, 2-1, he took a 2-0 lead into the seventh inning at St. Louis. Then Matt Adams' three-run homer changed everything and doomed the Dodgers to a 3-2 defeat.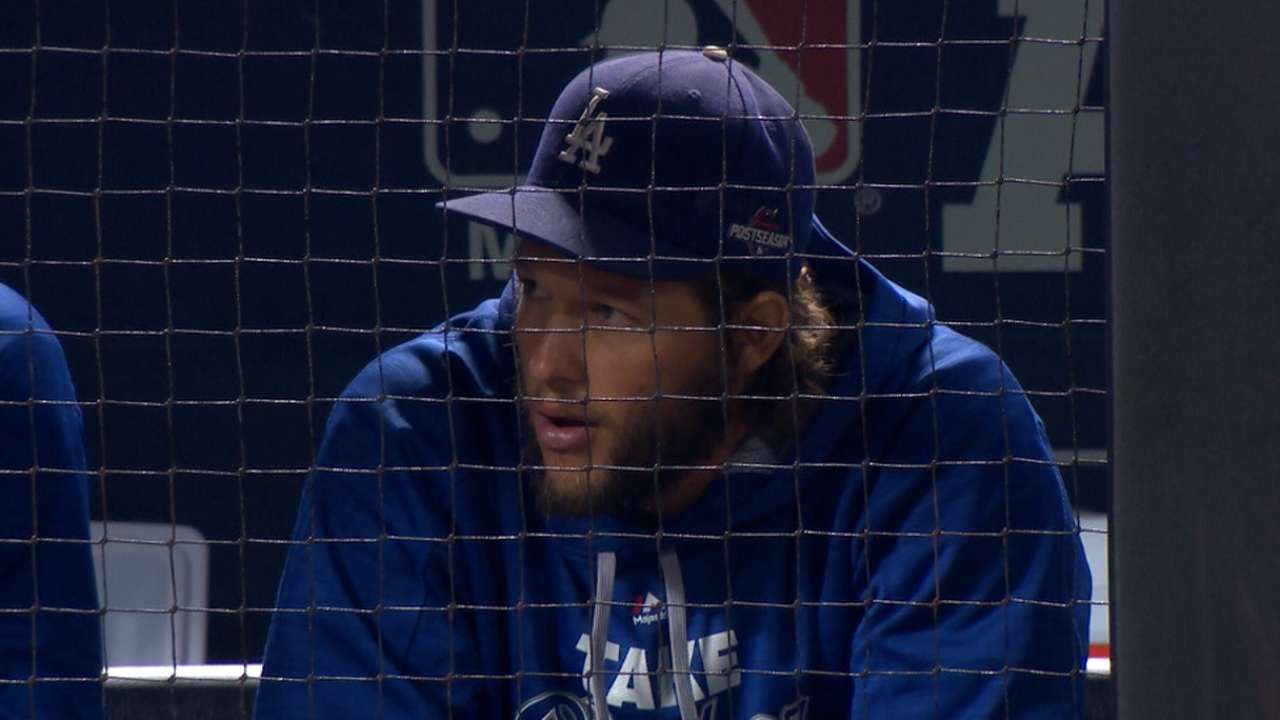 "We should have had the first two outs of that inning," said Dodgers manager Don Mattingly, referring to the pair of hits preceding Adams' homer.
On Oct. 16, 2013, Kershaw started Game 6 of the NL Championship Series, also at St. Louis, where the Cardinals advanced to the World Series with a 9-0 victory. The left-hander surrendered a shocking seven runs and 10 hits in four-plus innings.
Moreover, Kershaw will confront the Mets on three days' rest, one fewer than usual. He worked on short rest in what turned out to be last year's postseason finale, too. Nevertheless, Mattingly said, "I feel good with him. His stuff's always good. So, yeah, I'm always confident when he's pitching."
"I can't remember last year," Ethier said. "Kershaw is our guy. He's done it all those years for us."
But as more than one Dodger said, winning typically requires superlative efforts from multiple players.
"You have to come out fighting and do whatever you can to even up the series," Ethier said.
Chris Haft is a reporter for MLB.com. This story was not subject to the approval of Major League Baseball or its clubs.