Bartolo K's side on 14 pitches in Game 3 relief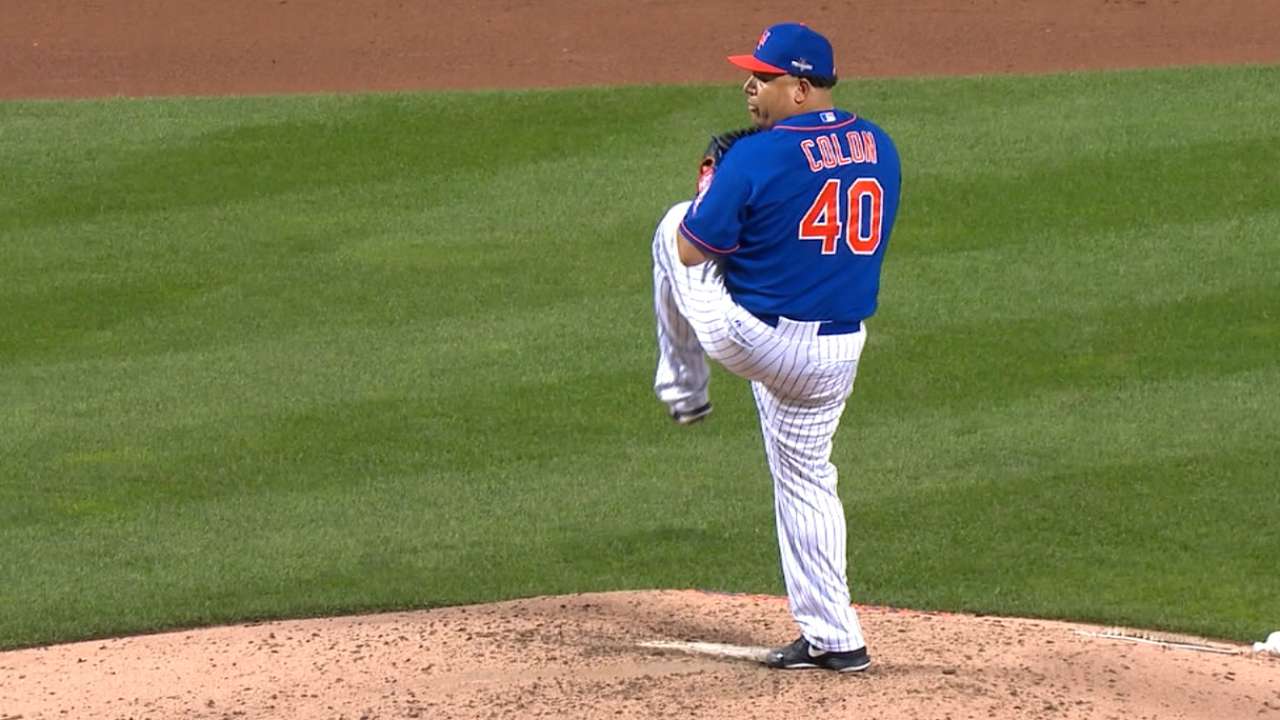 NEW YORK -- Things got a little wild the last time Bartolo Colon took the mound. The veteran righty threw five pitches in Saturday's Dodgers win in Game 2, the last of which went squirting up the middle and evolved into the most controversial play of this postseason.
Monday represented a return to normalcy, if on an unfamiliar stage. Colon pitched two innings in the first postseason game in Citi Field history, allowing one run in two innings of relief in New York's 13-7 win in National League Division Series Game 3.
• Shop for Mets postseason gear
Taking over for Matt Harvey in the sixth, Colon struck out the side on 14 pitches during his first inning of work. He allowed a solo home run to Adrian Gonzalez in his second -- minor damage thanks to a Mets offense that set a franchise record for most runs scored in a postseason game.
Colon, a veteran of 467 career starts, made just two brief bullpen cameos during the regular season. He's now made two in the first three games of this NLDS, sometimes needing as few as 10 pitches to warm up.
In reliever terms, that's like waking up for work with your teeth already brushed.
"He told me that and I said, 'Really?'," said closer Jeurys Familia, one of the Mets' many Latin players that revere Colon. "That's why he is the veteran."
While the Mets are forced to handle Harvey (and their other young starters) with caution, they see Colon as something of a limitless figure. Mets manager Terry Collins said he would use Colon, 42, as the long man for Game 4 on Tuesday if starter Steven Matz falters early.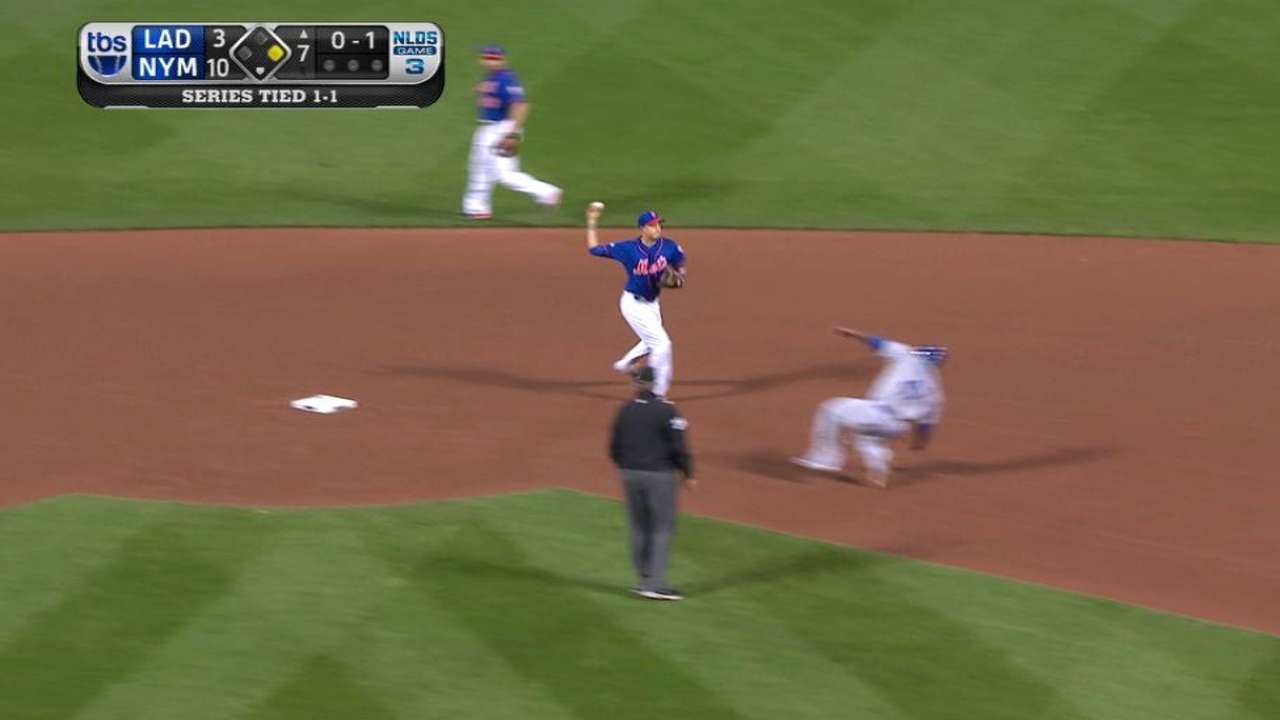 "He's the same guy out there, he has a huge smile on his face and loves being out there," catcher Travis d'Arnaud said. "I think that role for him is perfect for us, and he's been loving it."
Joe Trezza is an associate reporter for MLB.com. This story was not subject to the approval of Major League Baseball or its clubs.