Grandal's shoulder pain surfaces in Game 3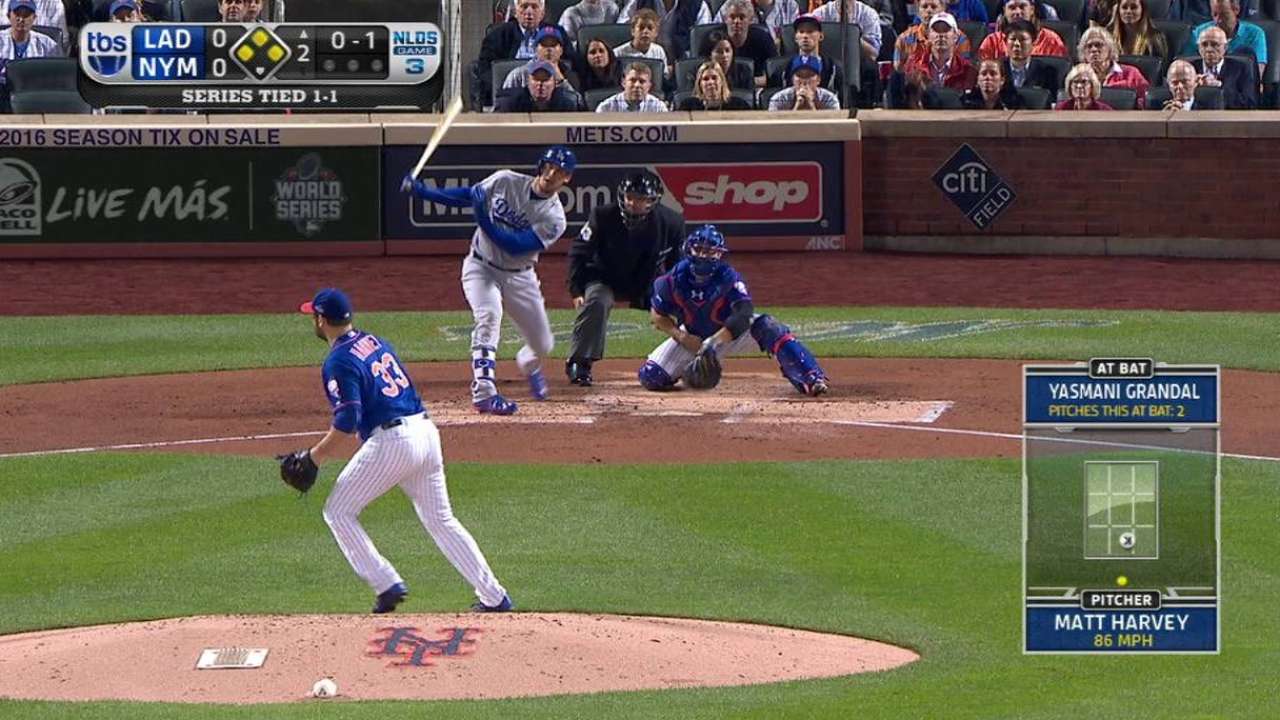 NEW YORK -- Catcher Yasmani Grandal's left shoulder is bothering him again. Or still. After singling home two runs in a three-run second inning, Grandal grimaced in pain during an eighth-inning strikeout of the Dodgers' 13-7 loss to the Mets Monday in Game 3 of the National League Division Series.
In that at-bat, Grandal grabbed his left shoulder after fouling off a pitch, then struck out on a low pitch and dropped to a knee while wincing.
• Shop for Dodgers postseason gear
"It's one of those things we know it's there, and at some point it will come back again," Grandal said of the shoulder pain he's been dealing with for two months. "Some days it hurts, some days it doesn't. I do what's needed to be done and go from there."
Grandal's two-run single snapped an 0-for-26 drought that included only three RBIs since Aug. 9.
Manager Don Mattingly started Grandal over A.J. Ellis, who has an 11-game postseason hitting streak and is expected to start Tuesday night (8 p.m. ET, TBS) and catch Clayton Kershaw.
Ken Gurnick is a reporter for MLB.com. This story was not subject to the approval of Major League Baseball or its clubs.