Day packed with homers captured in GIFs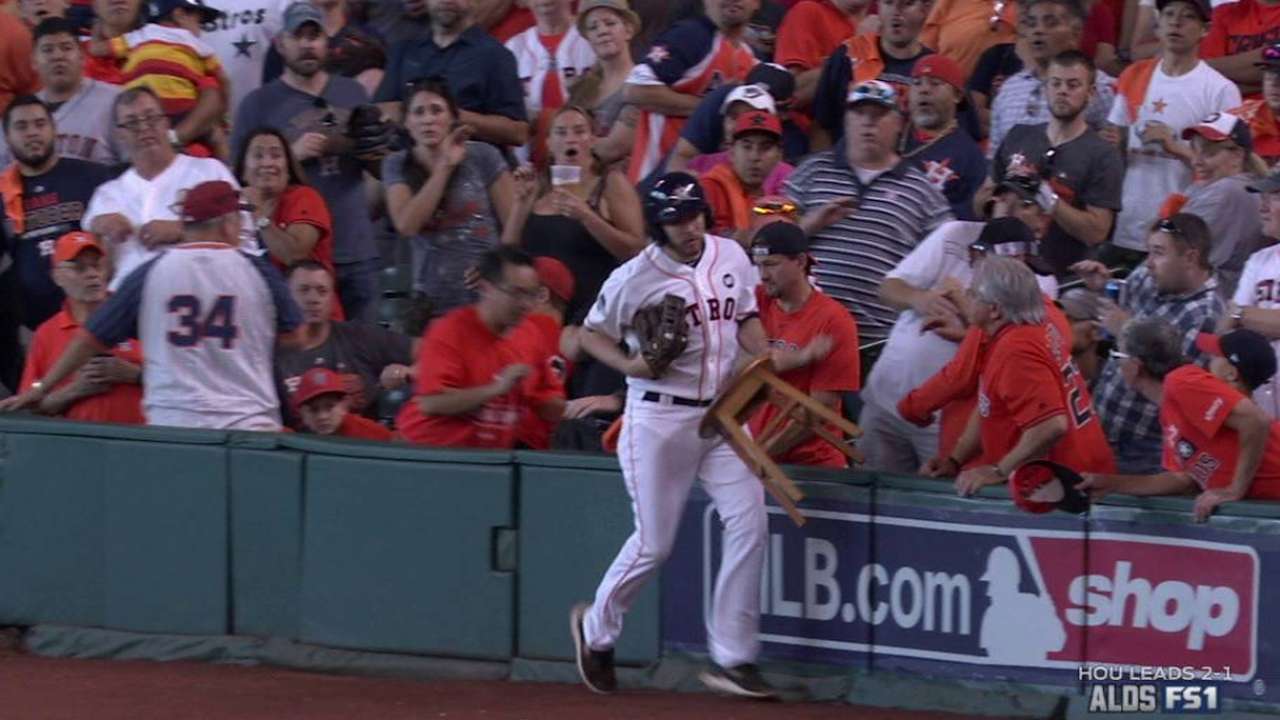 Here are the top GIFs of the day, courtesy of @MLBGIFs.
1. Nice play, ballboy
Sign him up! This Astros ballboy made a nice grab on foul ball down the right-field line at Minute Maid Park.
2. Two sides to every story
Royals shortstop Alcides Escobar and Astros reliever Tony Sipp had very different reactions to Kansas City's rally from a four-run deficit in the eighth inning of American League Division Series Game 4. The Royals won, 9-6.
3. Tejada returns
Mets fans gave injured shortstop Ruben Tejada a warm welcome during pregame introductions at Citi Field. Tejada fractured his right fibula in Game 2 of New York's National League Division Series against the Dodgers on a controversial slide by the Dodgers' Chase Utley.
4. Utley plays the villain
Before Tejada was introduced, the Mets faithful let Utley hear their thoughts on his slide.
5. Vedder approves
Pearl Jam singer Eddie Vedder liked what he saw at Wrigley Field, where the Cubs beat the Cardinals, 8-6, in Game 3 of their NLDS.
6. Cespedes goes deep
Yoenis Cespedes launched a three-run homer to help the Mets beat the Dodgers, 13-7, in Game 3 of their NLDS. There were 21 homers hit across the Majors on Monday, the greatest total of any day in postseason history.
7. Show me the money
Curtis Granderson and the Mets had a lot of fun in their win, which gave New York a 2-1 advantage in the best-of-five NLDS.
Austin Laymance is a reporter for MLB.com. This story was not subject to the approval of Major League Baseball or its clubs.