Oct. 12 Jorge Soler postgame interview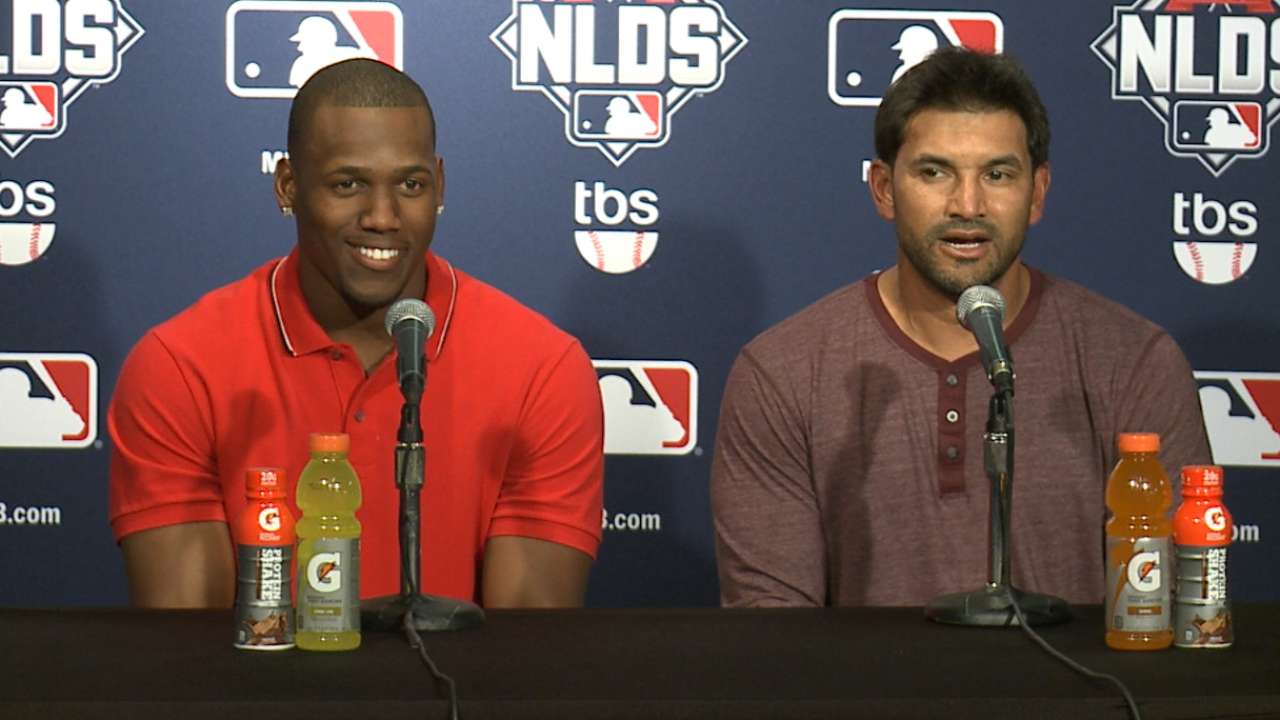 Q. There was a stretch last year down toward the end of the year where you were pretty locked in. Do you kind of feel like you're having the same level of at-bats you had late in the season last year?
JORGE SOLER: Yeah, I feel exactly that way right now. I'm kind of seeing the ball really well.

Q. I guess going along with that, how much confidence are you playing with right now, eight or nine straight at-bats where you've reached base; I think that's a Major League record. Just speak to that a little bit.
JORGE SOLER: I've got tremendous confidence right now. I'm seeing the ball really well, and I'm just trying to get on base and help our team win.

Q. What was it like for you tonight hearing the crowd, hearing the roar after not only your home run but everybody else's home run and then of course pulling out the win?
JORGE SOLER: Thank you so much for all the fans. They've been tremendous all year, and I'm super excited to be able to contribute.