Cubs return favor, carry Arrieta to victory
Ace sees end of 21-game quality-start stretch, but earns win courtesy of homer parade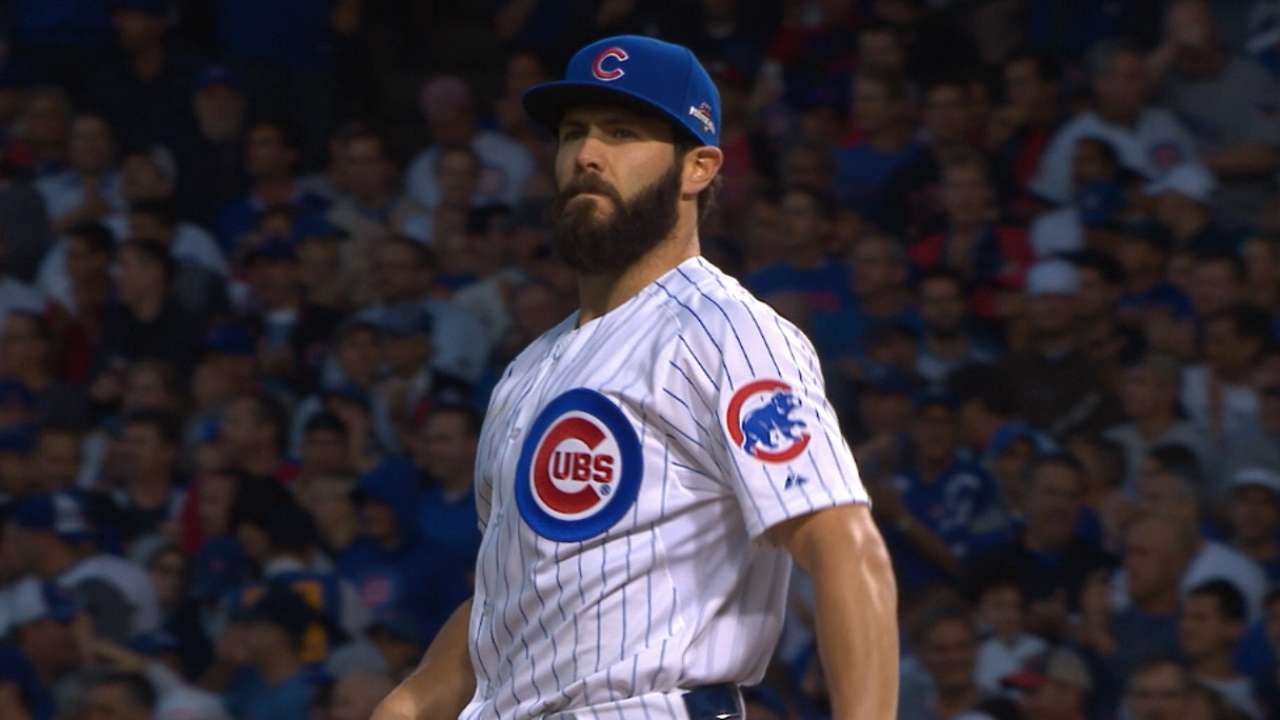 CHICAGO -- For the first time since June 16, Jake Arrieta allowed four earned runs. But seeing the end of his 21-game quality start streak did not matter on Monday night, as the Cubs bludgeoned the Cardinals with a record six home runs en route to an 8-6 victory in Game 3 of the National League Division Series at Wrigley Field.
But ask Arrieta if he remembers that day in June, when he was tagged for four earned runs in five innings against the Indians. He doesn't.
• Shop for Cubs postseason gear
"I don't remember even two or three games ago, honestly," he said. "I'll have outings like that, but I think the consistency will be there over the long haul.
"It's a different environment in the playoffs. You have to control the emotions and try and conserve energy when you have the ability to do so. So it's a learning process."
The right-hander still earned the win, his second in the postseason, allowing five hits while striking out nine in 5 2/3 innings. But after his 21-game stretch, when he posted a 0.86 ERA and 147 strikeouts, Arrieta showed that he wasn't going to be flawless every night.
"You know how tough baseball is," infielder Starlin Castro said, "and that guy, he does a lot for us, all the time. We've scored one run, and he picks us up; he's that great. Today, we got his back. He always has great games when we only score two or three runs, and he pitches the whole game great."
Arrieta did show he could hang onto his lead, even as the wind -- and homers -- blew out all night. When he put two runners on in the fourth inning following back-to-back walks, Arrieta stayed calm and escaped by limiting the damage to two runs. From there, his offense took the chance to pick him up for once.
"He's human, man," said catcher Miguel Montero. "It's going to happen. I'm actually happy it happened because now I realize he's human. I was a little concerned."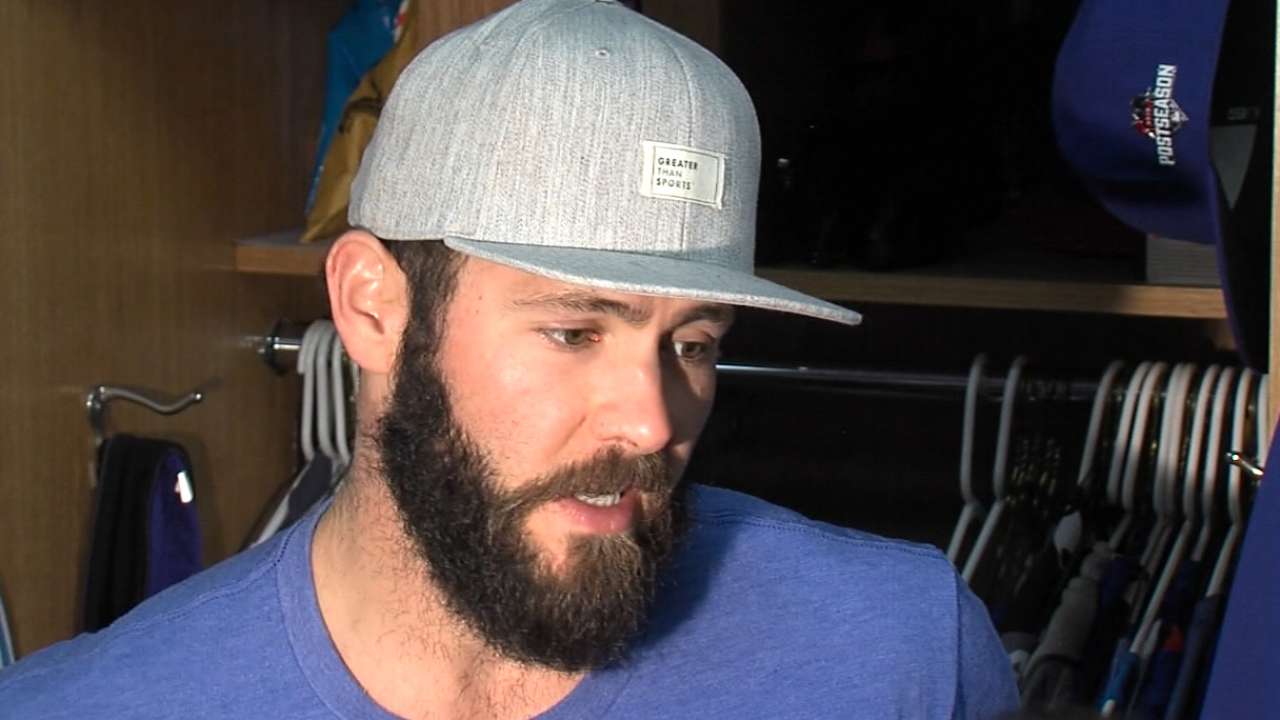 For someone who hadn't been fazed by mistakes, Arrieta knew he had his hands full with the Cardinals.
"Really, really incredible offensive club on their side," he said. "They had a really good approach today. Laid off some really nice cutters, sliders early in counts, made me come in the zone with more hittable pitches."
• Cut4: It's been nearly a lifetime since Arrieta gave up four runs
The 29-year old surrendered a two-run home run to Jason Heyward in the sixth inning, the third home run he has given up since June 16.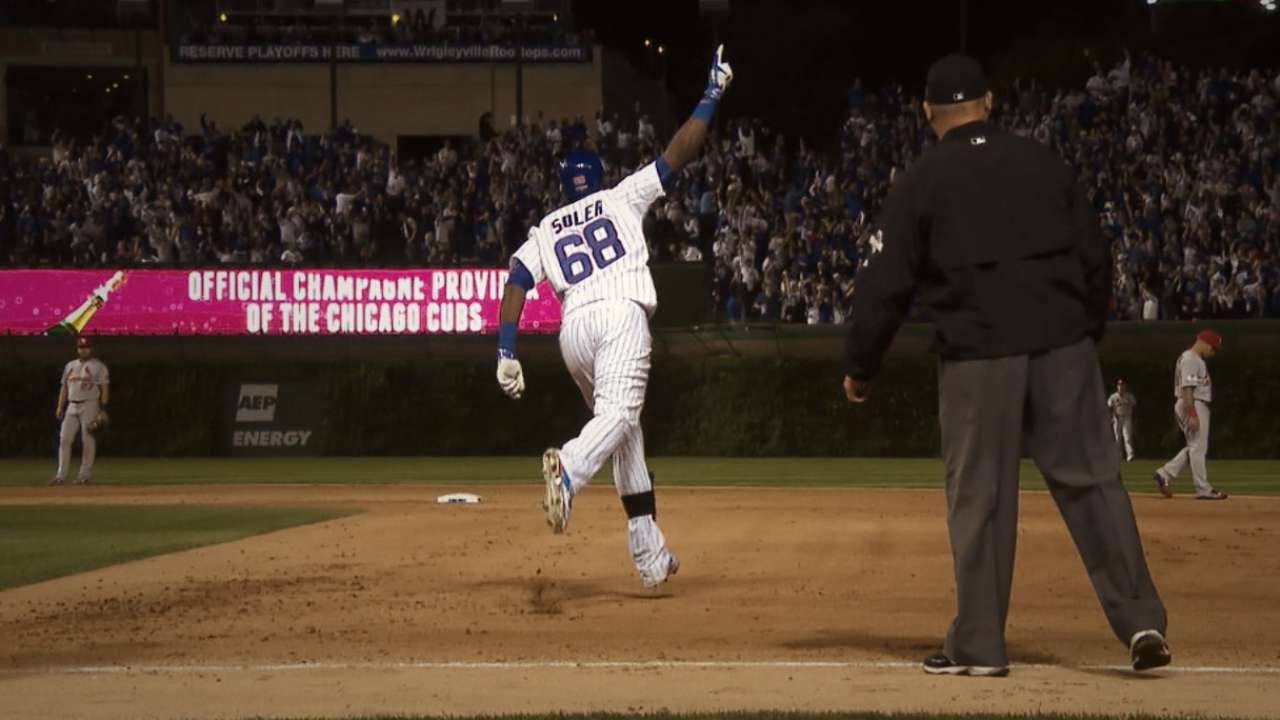 "This guy has been on such an incredible roll, it just had to come to an end at some point in that regard," said manager Joe Maddon.
Maddon pulled his ace with a runner on first, only the third time he's had to lift him before completing six innings this season.
"This type of start hasn't happened for me in quite some time, but that's why we got nine guys to go out there and provide some offense, play some good defense," Arrieta said. "My job is just to go out there and make good pitches. Once in a while they'll get you."
Greg Garno is an associate reporter for MLB.com. This story was not subject to the approval of Major League Baseball or its clubs.