d'Arnaud launches first postseason HR in 3rd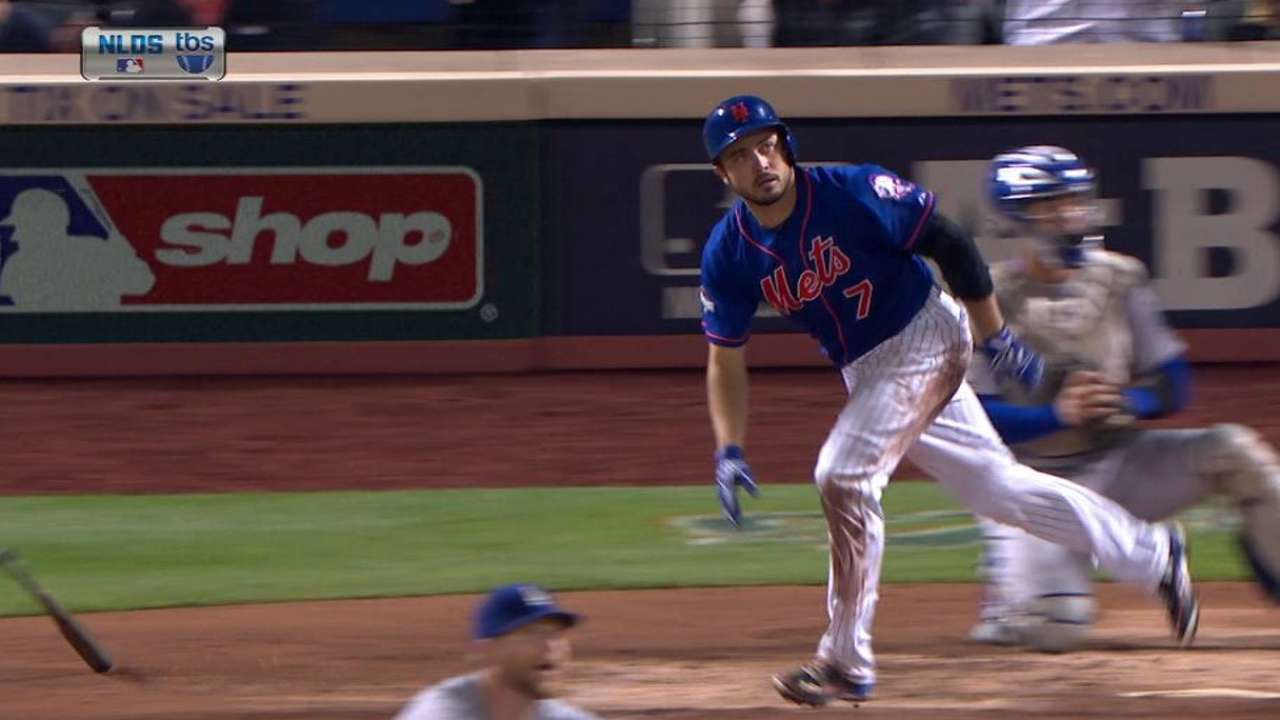 NEW YORK -- Travis d'Arnaud energized Citi Field with a two-run, third inning home run off Brett Anderson to help lead the Mets to their 13-7 win over the Dodgers in Game 3 of the National League Division Series on Monday night at Citi Field.
d'Arnaud's first career postseason homer -- a two-out, line-drive shot over the left-field wall -- came on Anderson's first-pitch changeup. The Mets catcher had also produced one of the four consecutive singles his team compiled during a four-run second inning.
Mark Bowman is a reporter for MLB.com. This story was not subject to the approval of Major League Baseball or its clubs.