Replay phone issue causes short delay at Citi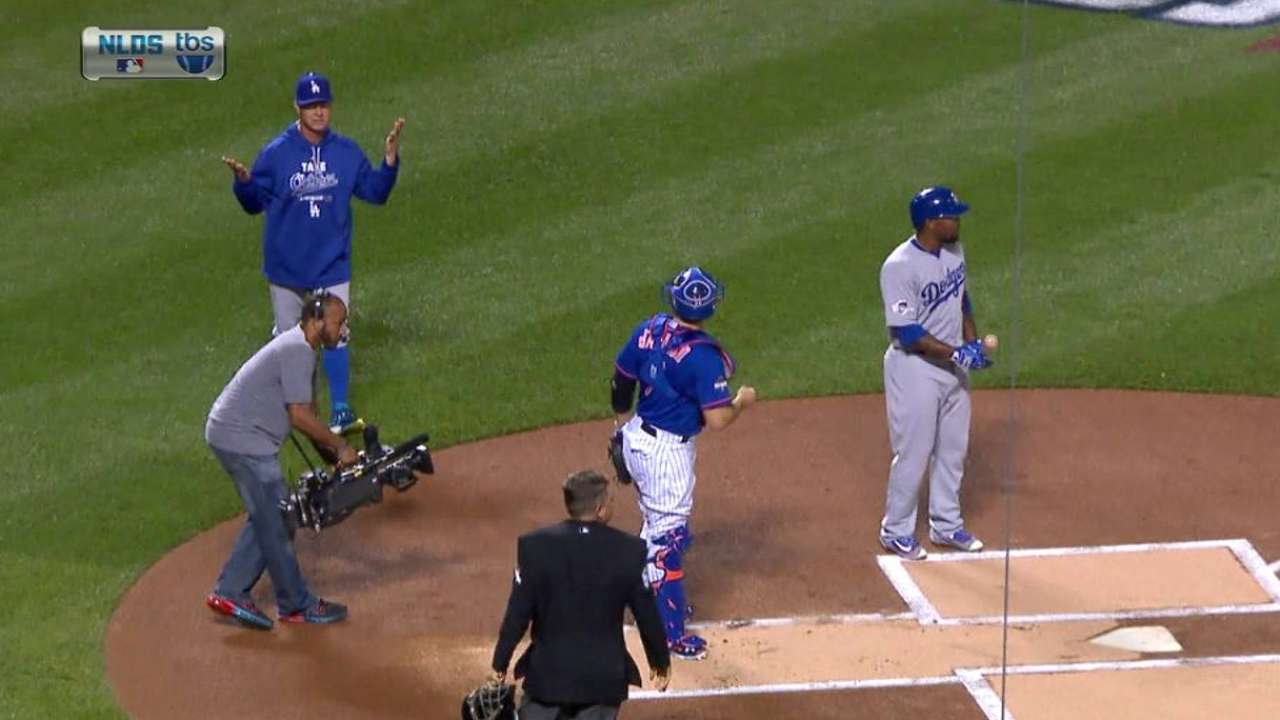 NEW YORK -- A faulty connection with the replay phone in the Dodgers' dugout forced the Dodgers and Mets to wait approximately five minutes before starting Game 3 of the National League Division Series, which the Mets won, 13-7, on Monday night at Citi Field.
Dodgers manager Don Mattingly approached home-plate umpire Greg Gibson just before Mets starter Matt Harvey was set to throw the game's first pitch. Gibson gathered the other five umpires near the plate and spoke briefly with Mattingly and Mets manager Terry Collins.
The issue was quickly resolved, allowing the Dodgers to communicate with those in their clubhouse who determine whether a disputable call should be challenged.
Mark Bowman is a reporter for MLB.com. This story was not subject to the approval of Major League Baseball or its clubs.