Tale of the Tape: Kershaw vs. Matz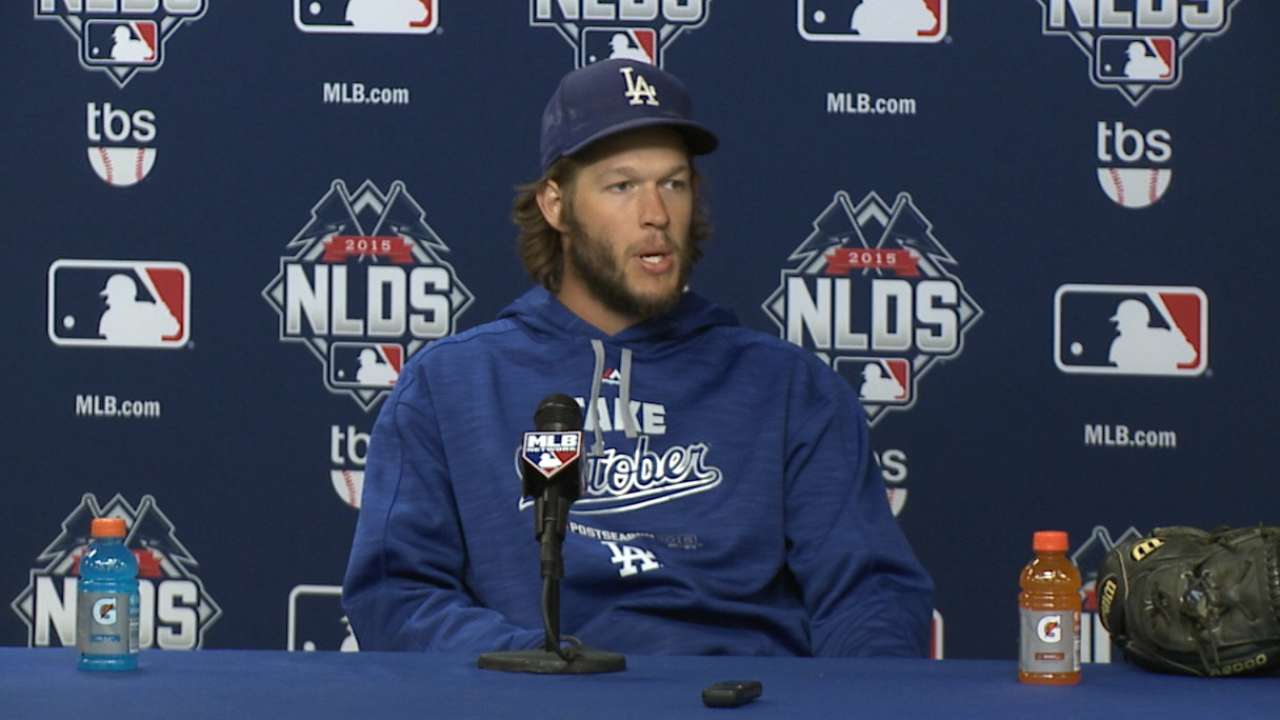 In a pivotal Game 4 at Citi Field on Tuesday, the Dodgers will have Clayton Kershaw pitch on short rest against Mets rookie Steven Matz at 8 p.m. ET on TBS.
Clayton Kershaw, Dodgers
Against the opponent
This series: 1 GS, 0-1, 4.05 ERA
2015: 2 GS, 1-0, 0.56 ERA
Career (regular season): 9 GS, 6-0, 1.34 ERA
Loves to face: Lucas Duda .167 (2-for-12), 8 K's; David Wright .188 (3-for-16), 4 K's.
Hates to face: Daniel Murphy .308 (4-for-13), HR.
Game breakdown
Why he'll win: This will be the third time in the past three years that Kershaw has made a start on 3 days' rest -- he's 0-1 with a 2.25 ERA in those outings. He was masterful in Game 1 for six innings by allowing just one run and striking out 11, before things got out of hand in the seventh. His track record against the Mets is outstanding and Game 1 was the first loss of his career against New York.
Pitcher beware: He's already been beaten by the Mets this series, as Kershaw ran out of gas in the seventh inning by walking three hitters before Wright hit a two-run single off Pedro Baez. After throwing 113 high-pressure pitches in Game 1, how much Kershaw has in the tank will be a question looming over the game.
Bottom line: While he pitched well in Game 1, Kershaw still walked off the mound with another L by his name in a posteason game; he's now 1-6 lifetime in the playoffs. The double-edged sword with Kershaw is that he's aggressive with pitches to hit in the strike zone early in counts, but the Mets will want to drive up his pitch count to get him out of the game.
• Shop for MLB postseason gear
Steven Matz, Mets
Against the opponent
2015: 1 GS, 1-0, 0.00 ERA
Career: 1 GS, 1-0, 0.00 ERA
Loves to face: Justin Turner .000 (0-for-3), 1 K; Howie Kendrick .000 (0-for-3), 1 K; Yasiel Puig .000 (0-for-3), 1 K.
Hates to face: A.J Ellis .500 (1-for-2).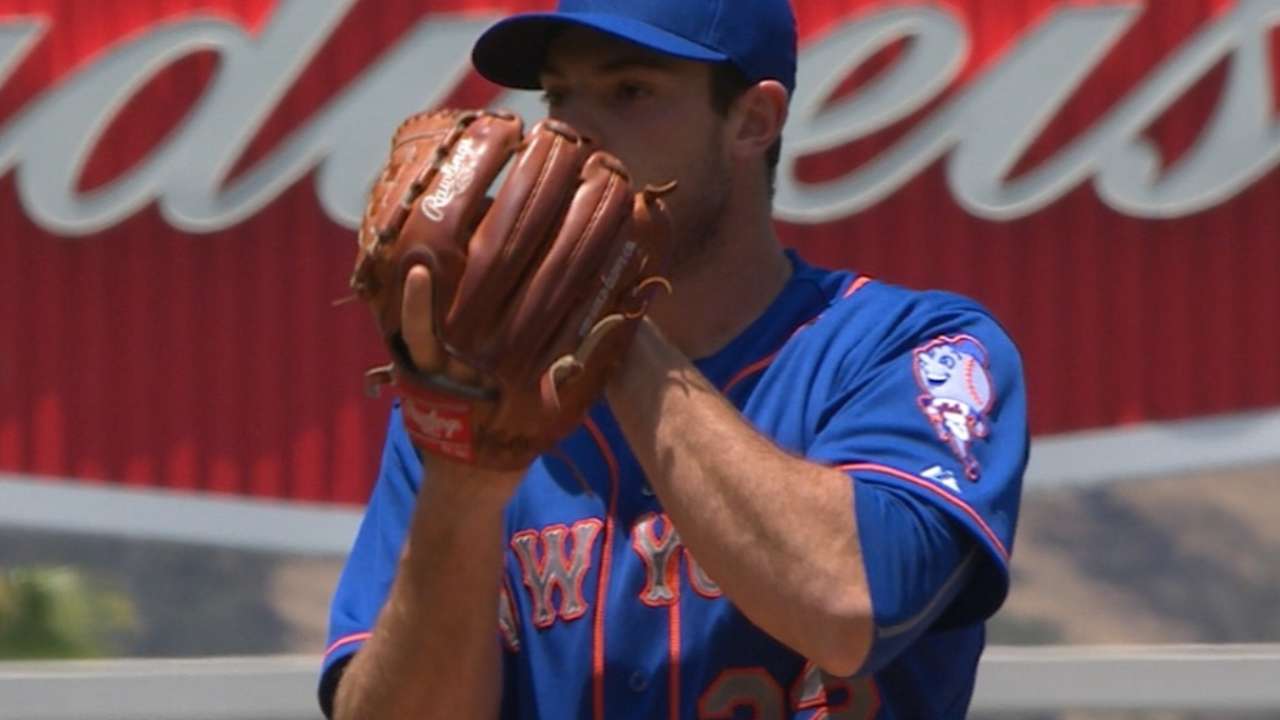 Game breakdown
Why he'll win: He's shut down the Dodgers before. Though he's made just six starts in his Major League career, one was a six-inning gem at Dodger Stadium where he allowed just two hits and no runs, while striking out eight. The Mets were 5-1 in his starts during the regular season and Matz has a fresh arm coming into the playoffs.
Pitcher beware: Matz has been dealing with his second back injury of the season and was uncertain to even make the playoff roster.The Dodgers' offense comes alive against lefties, posting a .264 batting average in the regular season against southpaws compared to a .245 mark against right-handers.
Bottom line: Matz gives the Dodgers a different look than the Mets' first three starters, but he's still another supremely talented young arm. While not considered to be in the Mets' "Big 3" of starting pitching talent, Matz can put himself on the national map with a breakthrough performance on Tuesday.
Steve Bourbon is an associate reporter for MLB.com. This story was not subject to the approval of Major League Baseball or its clubs.