Manfred meets with Collins, Mattingly
Commissioner talks with Mets, Dodgers managers in wake of Utley-Tejada collision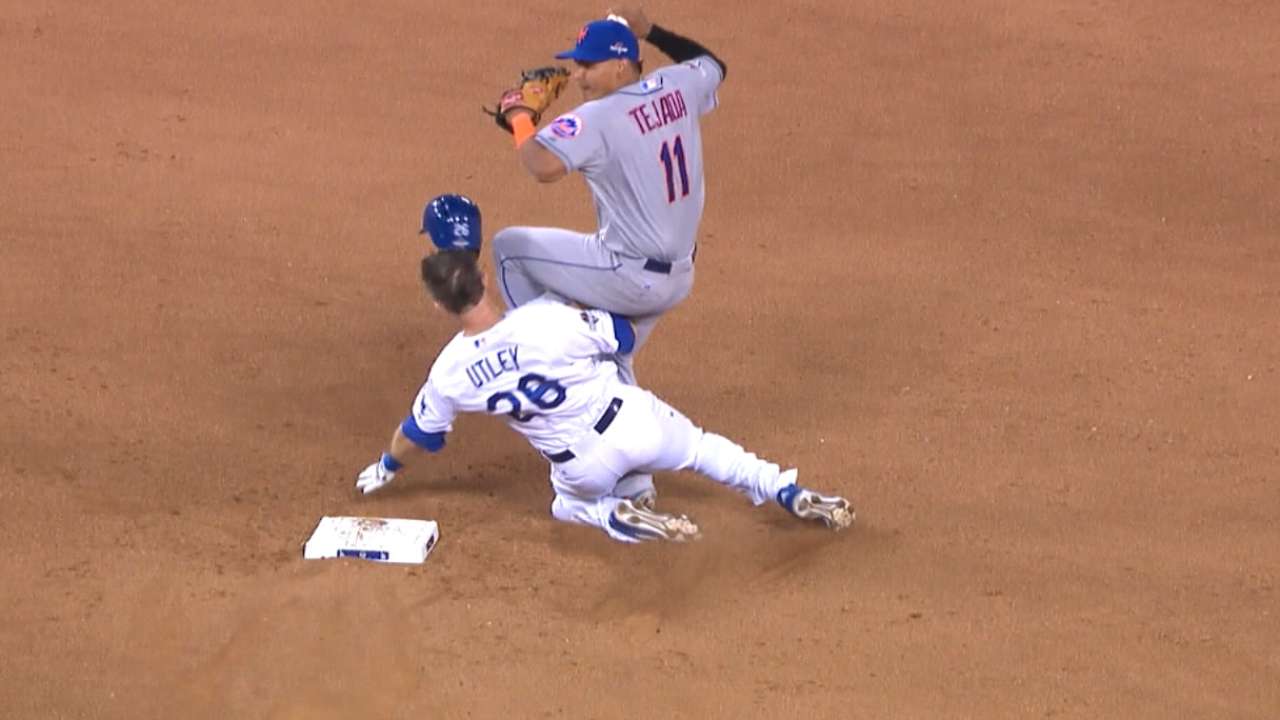 NEW YORK -- Citing "an abundance of caution," MLB Commissioner Rob Manfred met with Mets manager Terry Collins and Dodgers manager Don Mattingly on Monday before Game 3 of the National League Division Series at Citi Field.
Managers often have similar meetings with league officials before the start of any postseason series, as Mattingly said, to have a "conversation about representing ourselves and the game." Monday's meeting represented "an extra one," in Mattingly's words, the byproduct of two days of heated discourse following Chase Utley's takeout slide of Ruben Tejada in the Dodgers' 5-2 win in Game 2.
• Shop for postseason gear: Mets | Dodgers
"This is too big a game," Collins said. "We don't have to worry about retaliating. We have to worry about winning."
"We want it to be a nice, clean game on the field," Manfred said Monday, speaking to reporters before meeting with the managers. "I'm confident we're going to out tonight and the teams are going to play baseball and the game will overtake this story."
Mets players were irate after Utley's late slide broke Tejada's right leg Saturday, ending his season and swiftly turning the game in Los Angeles' favor. Mattingly and Utley's teammates defended his slide, and continued to Monday after MLB chief baseball officer Joe Torre suspended Utley for two games. Utley appealed the suspension, and was active off the bench for Game 3. Manfred didn't dismiss the possibility of Utley's appeal hearing taking place before the end of the NLDS. Union executives met with John McHale, who presides over appeals for MLB, and McHale is expected to announce a hearing date Tuesday, according to a New York Post report.
"We would like to have it heard as soon as possible," Manfred said. "The union reasonably wants some time to pull things together. But due to the issues involved, I'd like to think it can be done by the end of the series."
Members of the Mets met with representatives of the Players Association on Monday to discuss possible solutions to collision plays around second base, which Manfred said the league has interest in reviewing.
Manfred said collisions at second base are "really not that different" from collisions at home plate, which MLB made illegal with the implementation of Rule 7.13 in 2014.
"Prior to this incident, we had an interest in dealing with issues at and around second base," Manfred said. "We do have an interest in making a change."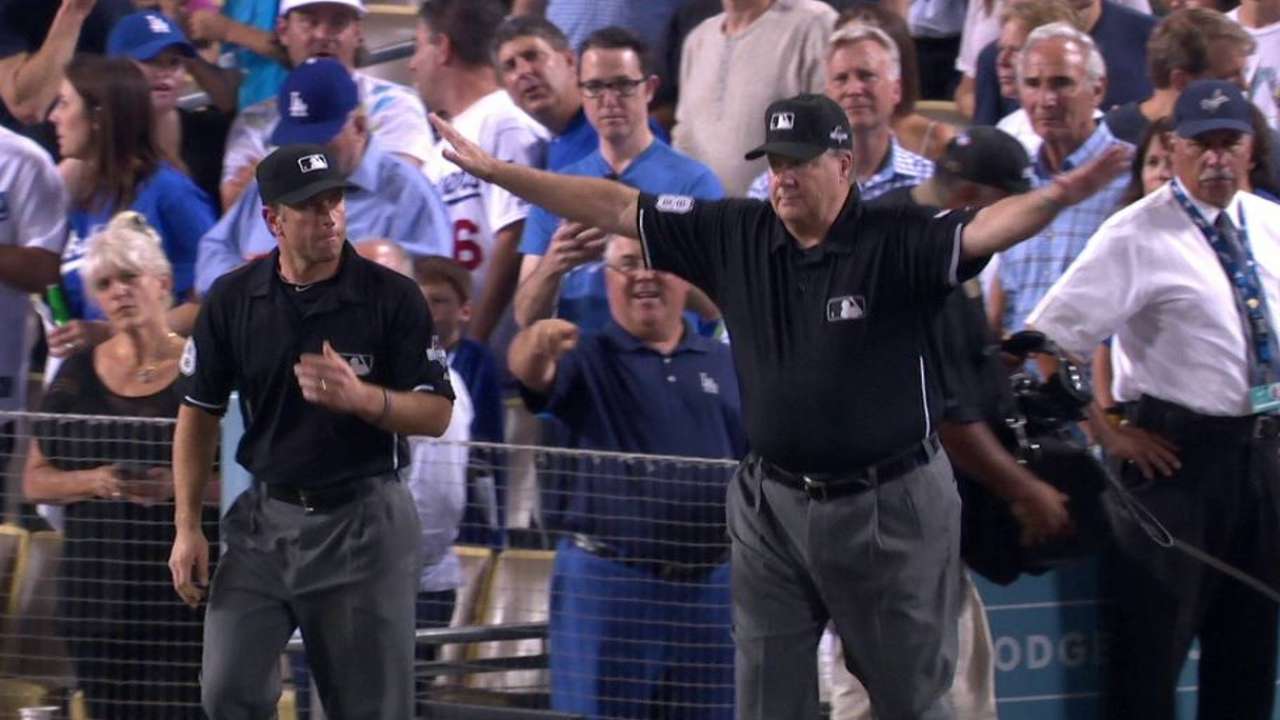 Mets second baseman Daniel Murphy has been injured before attempting to turn double plays.
"I think that if you're able to put language in there going forward that eliminates the gray matter, that makes it definitive, like if this is what you do, then here's the consequences," Murphy said. "Whether it's a change to what the rules are now or if it's a continuation of the rule, I think that's what the discussion is now."
"I think you should be able to review that play," Mets pitcher Jon Niese said. "I think in the NFL, they're able to review targeting, same with college. You know, I think you should be able to review a play like that and get it right. So that's just my opinion."
Many Dodgers were vocal in their disagreement with Utley's suspension, both on Twitter and through traditional media.
"I feel like MLB got, you know, maybe a little bit bullied into suspending him," Dodgers ace Clayton Kershaw said. "Never happened before. I've seen slides a lot worse."
"The thought of Joe Torre being bullied by anyone is a little laughable to me," Manfred said. "It's important from our perspective that we have a process that deals with on-field issues like this during the regular season and we think that process is up for dealing with them during the postseason as well."
Joe Trezza is an associate reporter for MLB.com. This story was not subject to the approval of Major League Baseball or its clubs.