Royals weave late magic into home-field edge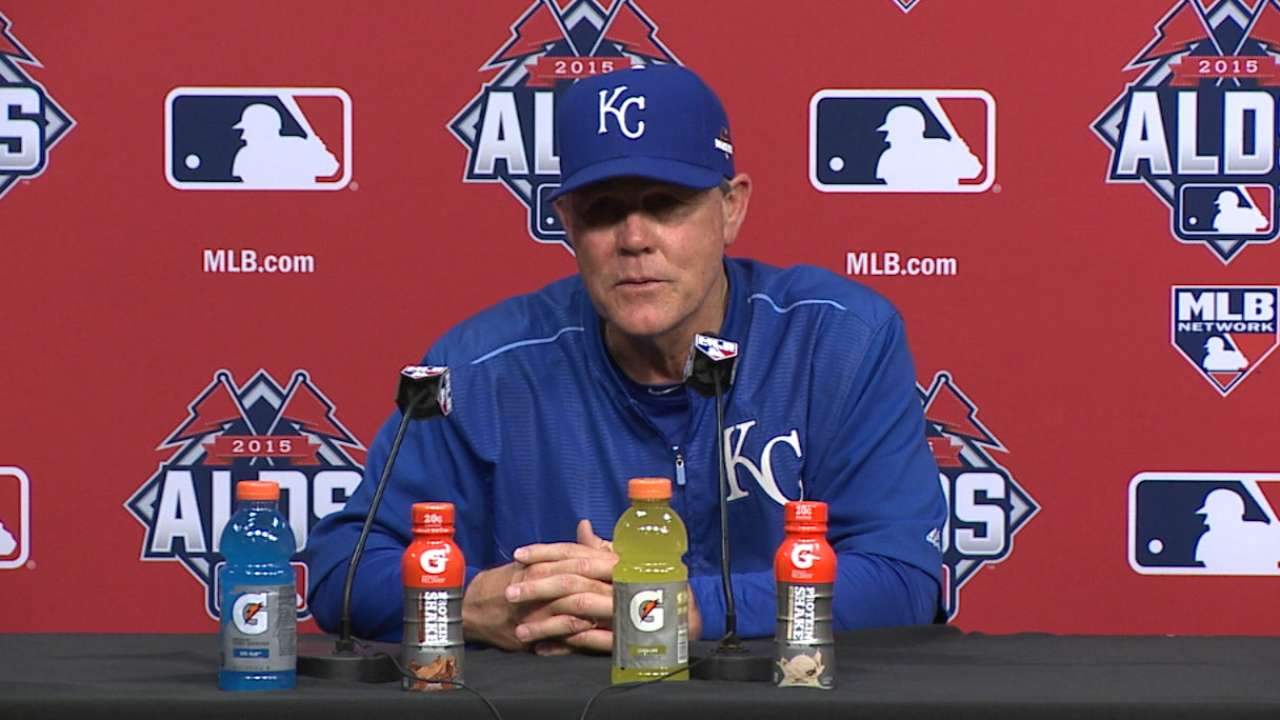 KANSAS CITY -- It started with a belief from third baseman Mike Moustakas that the series wasn't over yet and that the Royals would be heading home to Kauffman Stadium for Game 5 of the American League Division Series against the Astros.
Despite the fact that the Royals were down by four runs in the eighth, Moustakas rallied his teammates, much like Raul Ibanez did last year, when they overcame the same deficit against the A's in the eighth inning of the AL Wild Card Game en route to their unforgettable run to the World Series. Moustakas told his teammates they weren't done yet, and he proved to be correct, as they rallied back with a stunning 9-6 win over the Astros on Monday afternoon to even the series at 2.
• Shop for Royals postseason gear
Kansas City weaved its postseason magic yet again, and now the Royals will have home-field advantage in the deciding game on Wednesday at 8 p.m. ET on FOX Sports 1. But if you ask them to explain it, they can't quite come up with the words for why they keep finding ways to come through on the game's biggest stage.
"I can't, and I couldn't explain the Wild Card last year, and this is kind of the same thing," said left fielder Alex Gordon, who contributed the go-ahead RBI groundout in the eighth. "We came in the eighth inning after their big inning, and Moose just started yelling and saying we weren't going to lose this game, and it kind of fired up the dugout. One thing led to another, and it kept rolling."
The Royals are now hoping that their momentum will carry over to Kauffman Stadium, where they went 51-31 this season. The 51 home wins were the third-most in the Majors.
On Wednesday, they'll be sending ace Johnny Cueto opposite 19-game winner Collin McHugh.
"It's huge," second baseman Ben Zobrist said. "We're back to our home fans with the momentum going into the game. We believe we can get it done."
Kansas City can continue to lean on its postseason experience from 2014, though the Royals ultimately lost in Game 7 of the World Series to the Giants. They know they can come back from just about any deficit, as evidenced by their come-from-behind victories in Game 2 and Game 4 of that series.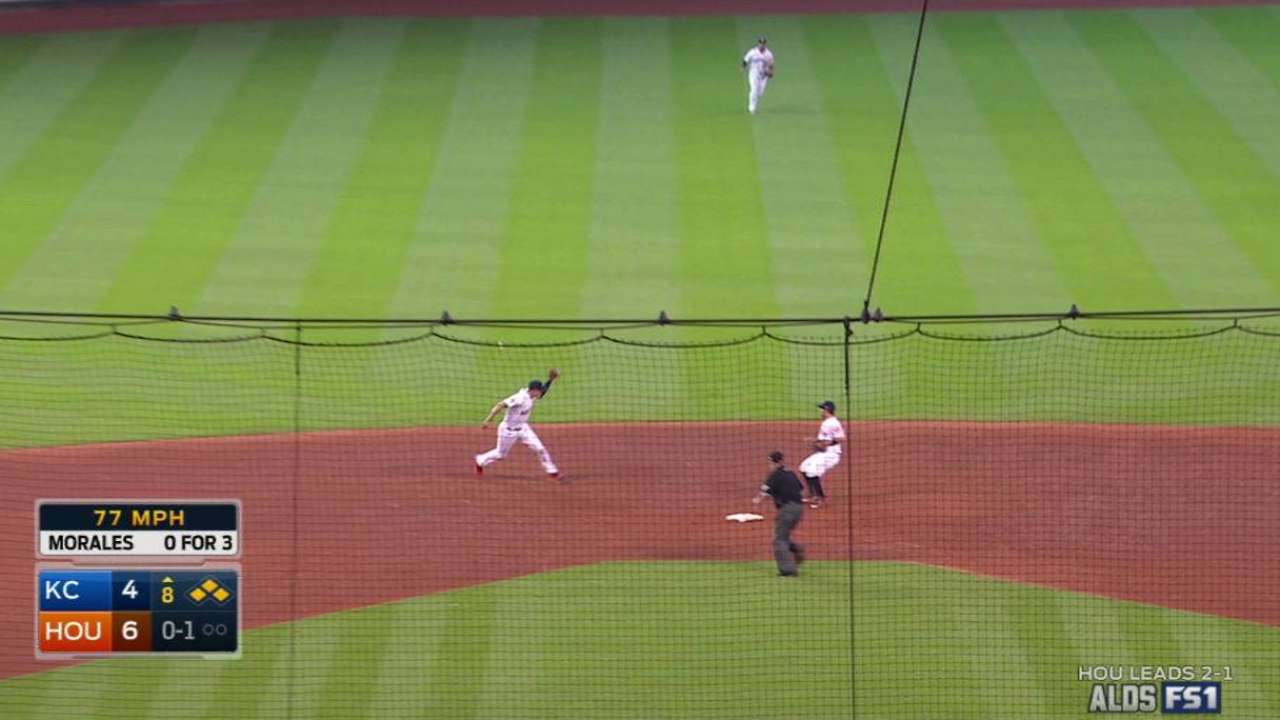 "It's easy to get down when you're losing 6-2 that late in the ballgame, but we're a high-character team," center fielder Lorenzo Cain said. "We're willing to do whatever it takes. It didn't happen as early as we wanted it to, but a win is a win, and we'll go back to KC with momentum on our side."
But even though the Royals were a jubilant bunch after their epic victory, they know it won't mean anything without a win in the pivotal final game of the series.
"It's exciting to go home, but that's a good team over there, and we have our hands full," Gordon said. "We haven't done anything yet. We have to move on from today and look forward to the next one."
Rhett Bollinger is a reporter for MLB.com. Read his blog, Bollinger Beat, follow him on Twitter @RhettBollinger and listen to his podcast. This story was not subject to the approval of Major League Baseball or its clubs.