McHugh's plan for Game 5? Go the distance
Right-hander looks to punch Astros' ticket to ALCS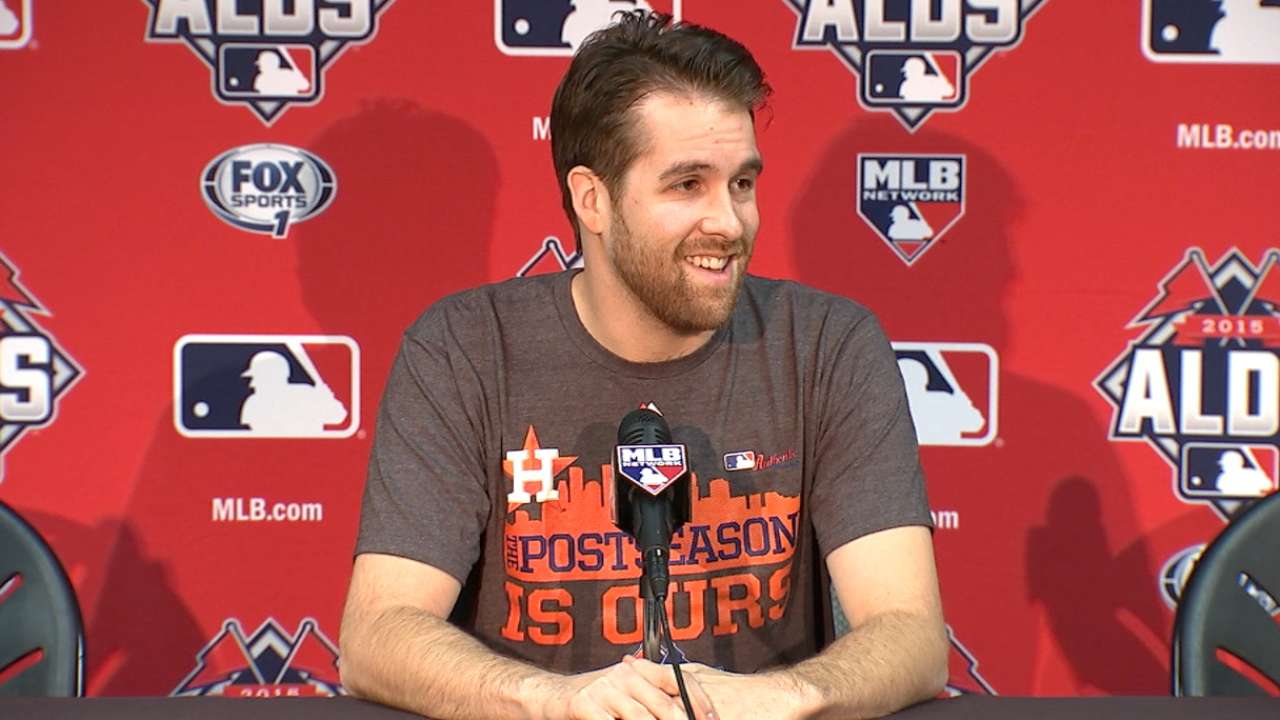 KANSAS CITY -- Astros manager A.J. Hinch played coy Tuesday when asked about his potential pitching blueprint for the later innings of Wednesday's decisive Game 5 of the American League Division Series vs. the Royals at 8 p.m. ET on FOX Sports 1. His starter, meanwhile, was much more straightforward.
"My plan is to go nine," right-hander Collin McHugh said Tuesday afternoon at Kauffman Stadium, "and then if I don't get to go nine, we'll see who comes in behind me."
• Shop for Astros postseason gear
Rotation mates Dallas Keuchel, Scott Kazmir and Mike Fiers are all considered available out of the bullpen for the all-hands-on-deck matchup against righty Johnny Cueto and the Royals. But such a luxury could be of no matter to Hinch, "not if McHugh pitches the whole game," he said.
"I mean that," Hinch continued. "I think that it's great to think about what ifs and the possibilities. I'm just not going to go there. The reality is Collin McHugh is a pretty good starter. He's won 19 games in the regular season, one game in the postseason. I'm not so certain he doesn't come out and throw a gem."
McHugh weathered a 49-minute rain delay to come out victorious in Game 1, giving his club six innings of two-run ball in Houston's 5-2 win at Kauffman Stadium on Thursday. Royals designated hitter Kendrys Morales tagged him for a pair of solo home runs, but McHugh yielded just two other hits, striking out one and walking one while inducing nine ground-ball outs.
"It's always tough when you're facing the same team back-to-back starts," McHugh said. "I've done it a couple times this season against a couple different teams. So I think the most important thing is just executing pitches, no matter what the pitch is, no matter what the sequence is. If you execute a good pitch, then your chances of success are high."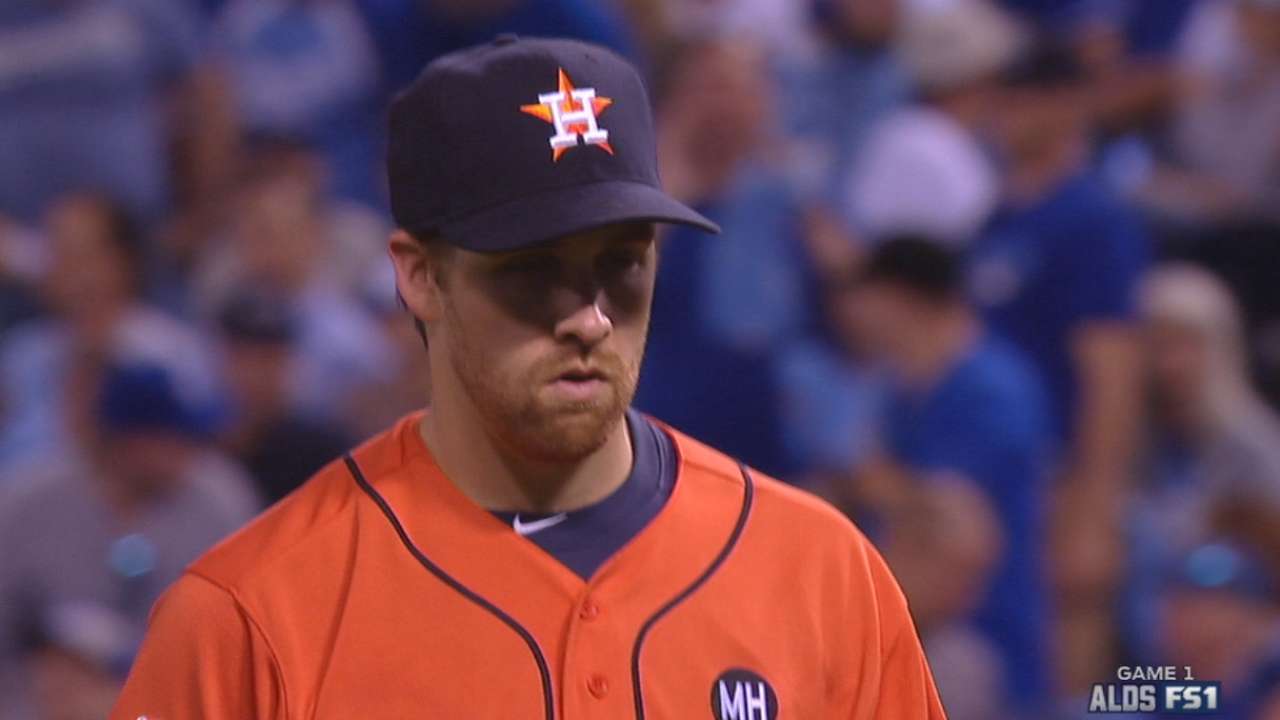 McHugh, always thoughtful in conversation, speaks just as he pitches -- with enviable poise and confidence, no matter the magnitude of the situation.
When asked about potentially facing a dose of added nerves Wednesday -- a completely normal symptom when tasked with such a momentous assignment -- the 28-year-old Georgian simply said, "Honestly, no. This is another game for us."
"I feel like the last month of the season, every game has been progressively the biggest start of my career," McHugh said, smiling. "I think that for all of us starters, it's been the same thing. We have had a lot of must-wins coming down the stretch.
"I think that for us we got to go in and play loose. We got to play our brand of baseball, play aggressive and just try and execute on every facet of the game. If we do that, we have shown that we can compete with anybody."
Jane Lee is a reporter for MLB.com. This story was not subject to the approval of Major League Baseball or its clubs.