Holland suffers short outing in Game 4
Southpaw allows six runs over just two-plus innings against Blue Jays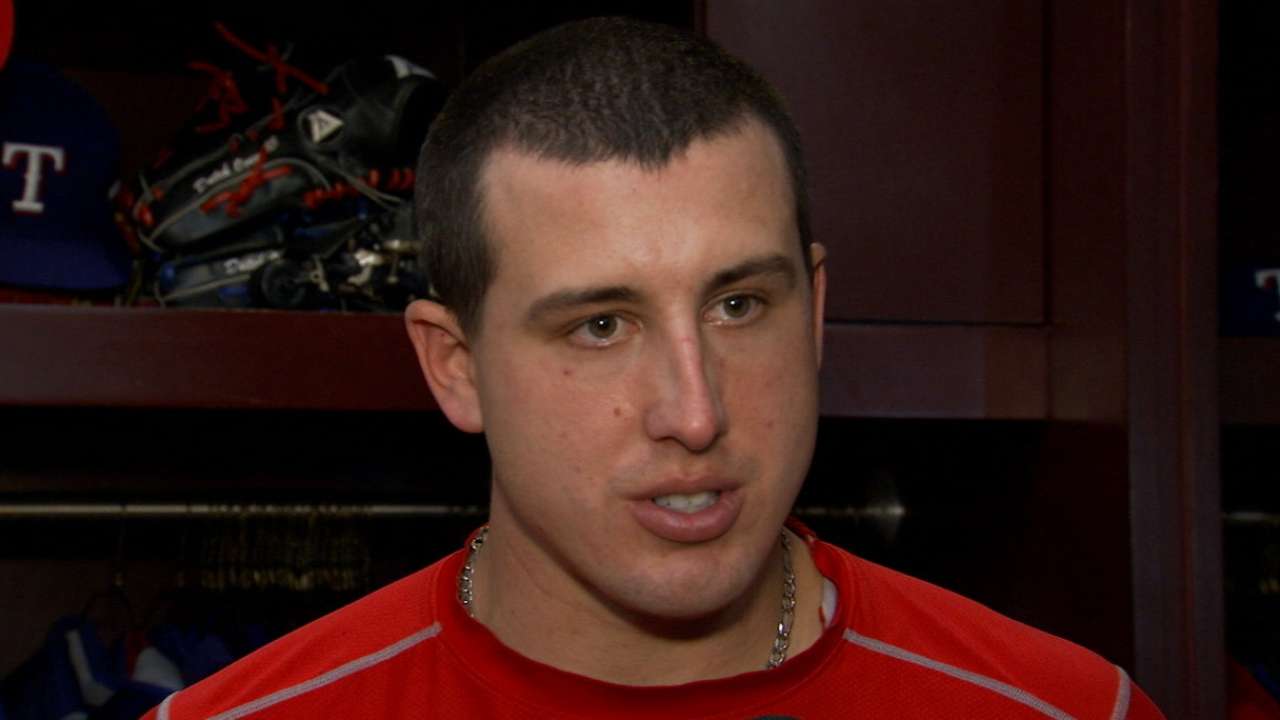 ARLINGTON -- Rangers pitcher Derek Holland went right to the point in summing up what happened on Monday afternoon in an 8-4 loss to the Blue Jays in Game 4 of the American League Division Series.
"It was terrible," Holland said "I had a good game plan, but when I went out there, I was up in the zone. I was throwing strikes and they hit it. I never made the adjustment. It killed me."
Holland gave up three home runs in two-plus innings in what turned out to be the shortest of his five career postseason starts. He allowed six runs on five hits and a walk before manager Jeff Banister finally pulled him in the third, but by then the Blue Jays had all but forced the deciding Game 5, which will be played in Toronto on Wednesday (4 p.m. ET, FOX Sports 1/Sportsnet).
"From our vantage point, the way things looked, seemed like everything that Derek was throwing was running back towards the middle," Banister said. "Like the sinker continued to run back toward the middle, the changeup, the backdoor breaking ball, and when you center cut pitches you wind up getting hurt.
"That was part of the conversation as I went out to talk to him, try to make an adjustment, try to find a way to reset him, get him in a position so that he could start making some better pitches. But that was the bottom line for Derek today."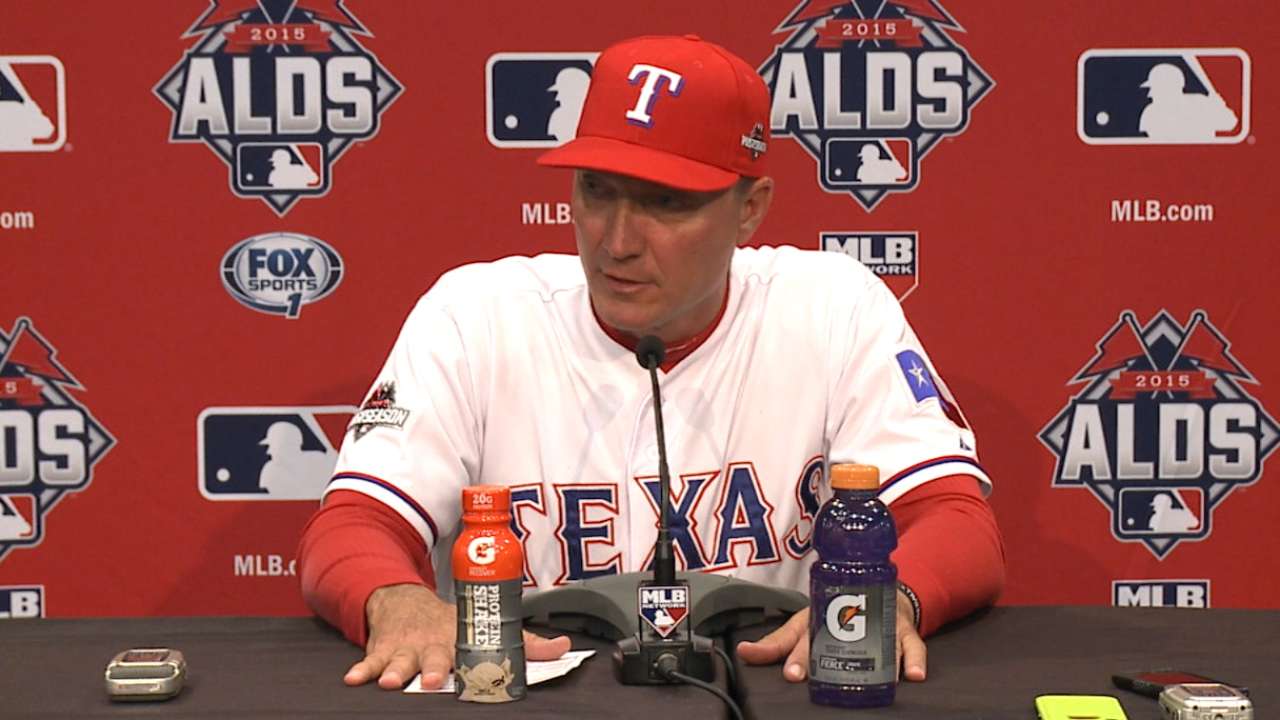 Holland trailed, 2-0, after making just five pitches. Ben Revere led off the inning with a bunt single and Josh Donaldson followed with a two-run home run to right. Holland retired the next two hitters, but Chris Colabello went deep with a two-out home run to right. Kevin Pillar added another solo home run in the second inning to give the Blue Jays a 4-0 lead.
"I was OK," Holland said. "I wasn't overjacked or anything. I was just not getting it down. I threw strikes and got beat up. If I had thrown the ball down, the results would be a lot better. I'll have to watch the video and see what happened."
It won't be fun to watch, but it won't last long. Holland's afternoon came to an end two batters into the third when he walked Josh Donaldson and gave up a double to Jose Bautista to start the inning.
"He made a mistake with the fastball, I was able to hit it and the next at-bat I was able to work a walk," Donaldson said. "He was mixing his pitches a little bit more, but overall I feel like we've just been having pretty good at-bats all the way throughout."
With runners on second and third, Banister brought in right-hander Colby Lewis for his first Major League relief appearance since Sept. 26, 2007. But Holland was charged with two more runs. One scored on a fielder's choice and another on a double by Colabello.
"I'll be fine," Holland said. "Nobody died here. I just didn't do enough to keep us in the game."
T.R. Sullivan is a reporter for MLB.com. Read his blog, Postcards from Elysian Fields, follow him on Twitter @Sullivan_Ranger and listen to his podcast. This story was not subject to the approval of Major League Baseball or its clubs.