Rookies turning on postseason power supply
Postseason experience is a valued commodity, but so far this October, rookies are showing they can handle the big stage just fine.
The latest example came on Monday afternoon, when Carlos Correa slugged a pair of home runs for the Astros in Game 4 of the American League Division Series against the Royals at Minute Maid Park. That raised this postseason's rookie homer total to eight through 13 games, only one shy of tying a Major League record.
In 2007, rookies went deep nine times over 28 playoff games. They also did it eight times over 32 games last year.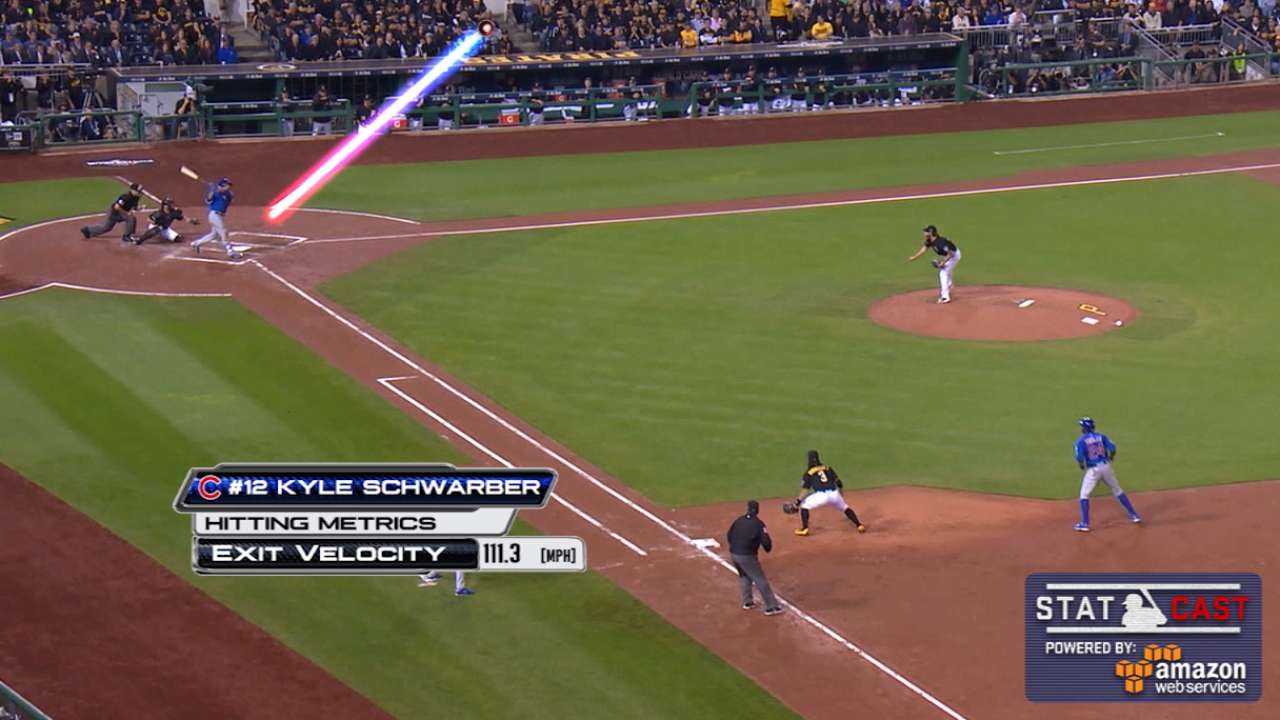 In 2015, seven players for four teams have accounted for the damage. Joining Correa on the list are the Cardinals' Randal Grichuk, Tommy Pham and Stephen Piscotty, the Cubs' Kyle Schwarber and Jorge Soler, and the Mets' Michael Conforto. Grichuk actually homered twice in last year's playoffs as well, but he still holds rookie eligibility in '15.
Andrew Simon is a reporter for MLB.com. Follow him on Twitter @AndrewSimonMLB. This story was not subject to the approval of Major League Baseball or its clubs.