Preller laments '15 finish, not revamped roster
Padres GM confident in offseason deals, but says club didn't have 'right formula'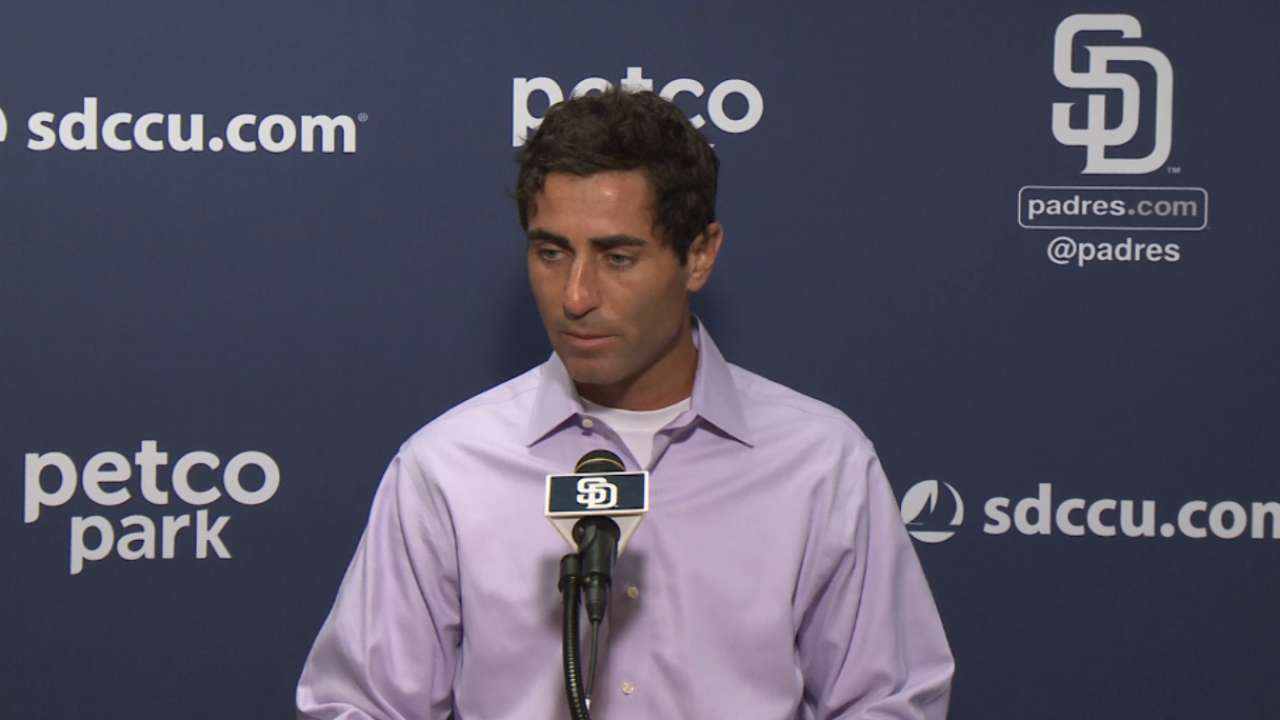 SAN DIEGO -- When Padres general manager A.J. Preller raided the team's Minor League system last winter for trade chips he felt could help land impact players, he probably never envisioned a scenario in which the team would win three fewer games (77) than it did in 2014.
"Going into the year, I think we had better than a 74-win team," Preller said. "I do feel like there was talent in the room.
"Overall, as a whole, it just didn't work. We didn't get guys to play as well as they did at other stops. We never got that group to play at the level we wanted them to all year."
Disappointed with the results? Certainly. Regretful over the process that led them to building the roster the way it was constructed? Not at all, Preller said.
The trick, he said, is making sure this doesn't happen again.
"I think that's going to be the challenge for us this offseason," Preller said. "… To find people and [a] person in that dugout [manager] so that we are not in this spot going forward next year."
That process is already underway at the corner of Park Boulevard and Imperial Avenue -- where Petco Park, which hasn't hosted a postseason game since 2006 -- sits quiet and empty this October.
That certainly wasn't the case after last winter when Preller and the Padres stole the national limelight with a series of dizzying and notable deals. The Matt Kemp deal, Justin Upton, Derek Norris -- All-Stars. Real guys. Then, a day before Opening Day, Preller traded for Craig Kimbrel, maybe the best closer in the game.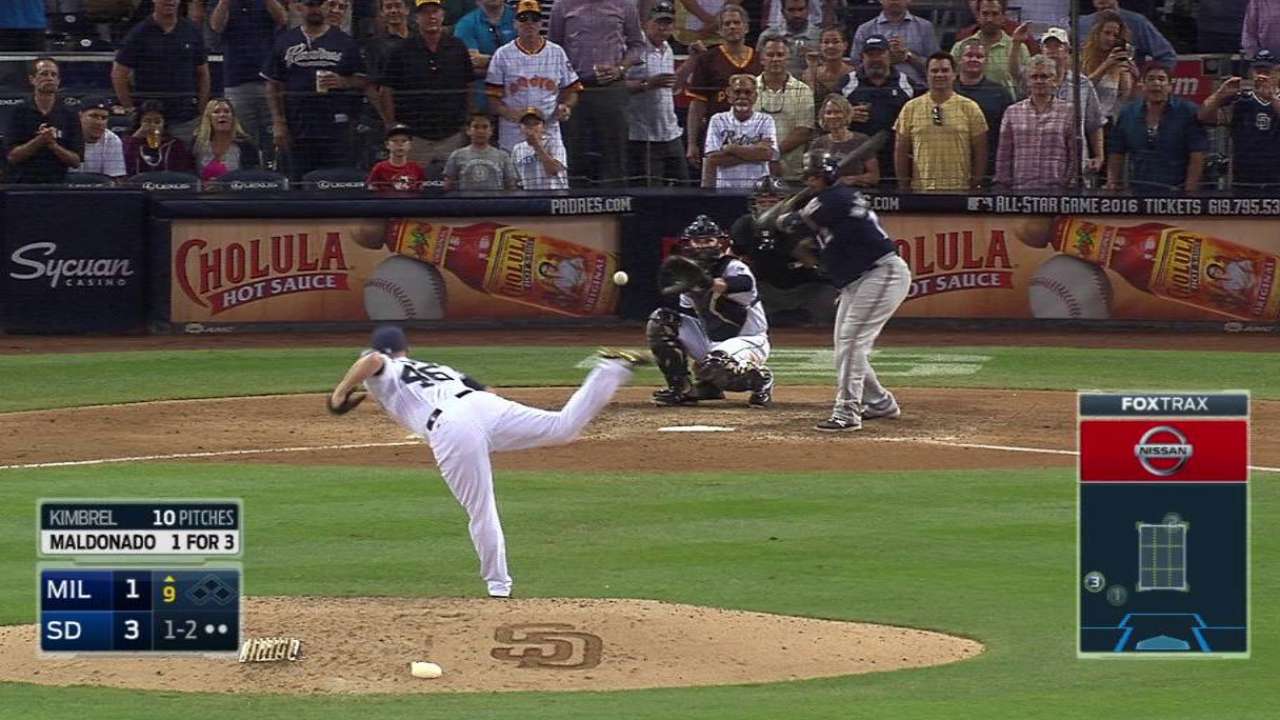 The Padres won the offseason. It didn't translate into the regular season.
Manager Bud Black, who was in his ninth season and was well-respected in the clubhouse and in the organization, was dismissed. Interim manager Pat Murphy wasn't the right fit, and the team fizzled, losing 21 of its final 31 games.
Preller himself said many of the players acquired ended up having performances akin to what the team figured they would, yet the team as a whole fell flat.
"Does winning create the chemistry? Does chemistry create the winning? We just didn't have the right formula. The discussions over the last few months and what we'll talk about over the next few months will be to figure out what the issues were with the team," Preller said.
"You're always trying to put your finger on what the issue was. Clearly we didn't have a winning dynamic this year. That's something we need to get better at."
You can question the results and the path that led to them, but Preller said that he won't question the process that ultimately led to those transactions -- all the research on the baseball operations' side.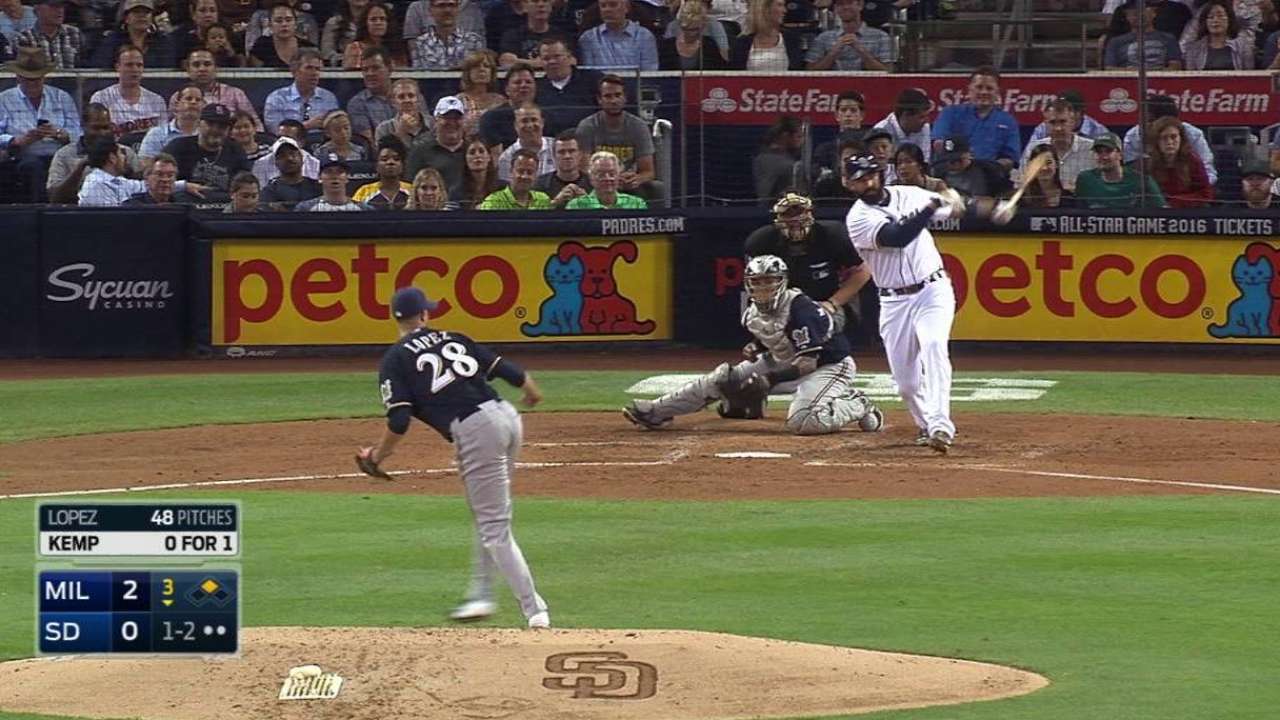 "As far as the trades, I think in a few cases, you've got to try to let them play out over the course of a couple years," he said. "… Even this year, you can look at a couple deals, whether it's Matt Kemp's first half versus second half … you can look at a couple deals that, talking about positive or negative, were kind of flipped depending on how that player was going.
"We felt like we wanted to take a shot with the team that we had and add to that group. Ultimately, it didn't play out on the field in terms of resulting in a winning formula, and that's what I'm in a charge of."
The Padres had the highest payroll in club history in 2015 ($118 million), and with arbitration raises and rising contracts taking that figure north, and with the obvious lack of assets in the Minor League system, the team will likely need to add pieces by dealing players off of the current big league roster.
One thing is for certain, Preller said. He and the organization won't be at all shy in terms of making deals and taking chances because 2015 fell well short of expectation.
"We're going to continue to push it forward and put a winning product on the field," Preller said. "It's putting a winning product on the field. We're going to continue to try and make good decisions and go forward."
Corey Brock is a reporter for MLB.com. Keep track of @FollowThePadres on Twitter and listen to his podcast. This story was not subject to the approval of Major League Baseball or its clubs.