Excitement leads to sleepless night for Yost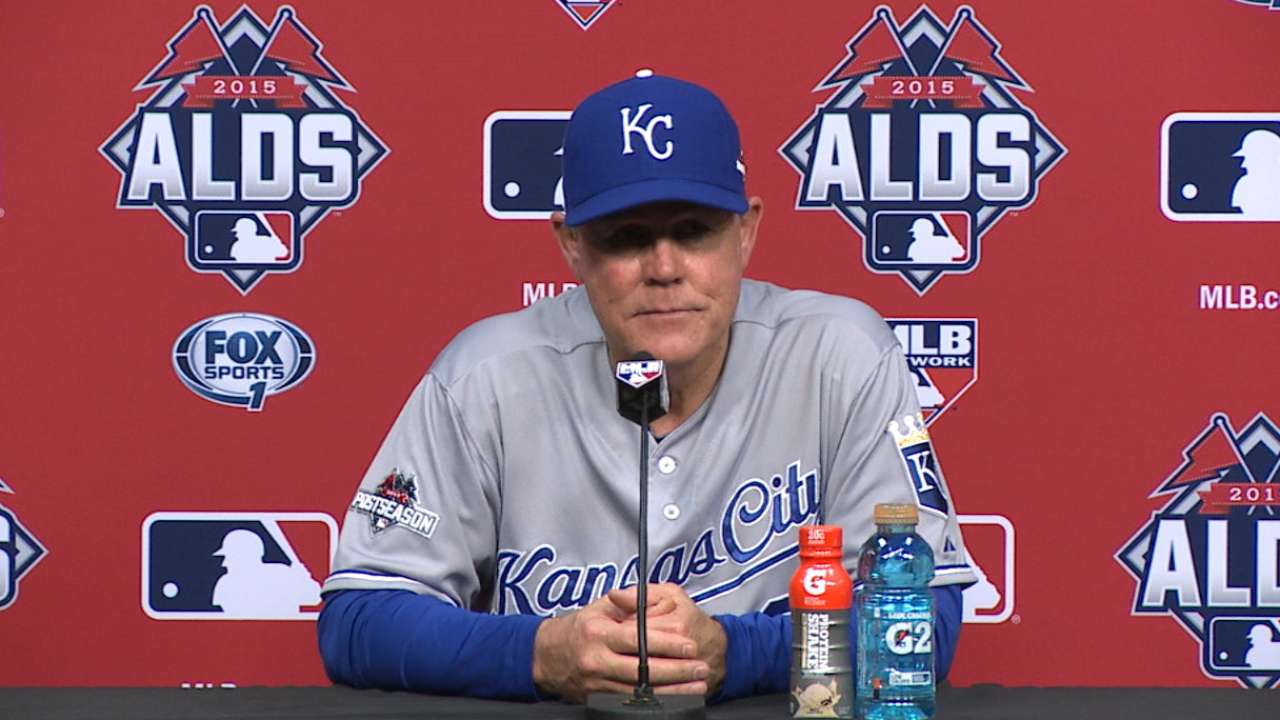 HOUSTON -- Royals manager Ned Yost has talked often about how from September through October last year, he simply couldn't sleep more than a few hours every night.
This year had been much different, Yost said, because his team cruised to the American League Central title without much stress. He slept like "normal people." But all that changed after Sunday's loss to the Astros, which put the Royals on the brink of elimination from the AL Division Series.
• Shop for Royals postseason gear
"I didn't sleep [at all] last night," Yost said. "I slept so good the night before. I had room service and went to bed about 11, and I slept until 8. I went to bed last night about 11 and woke up at 1, and that was it. That was the end of the sleeping. So, we'll win this today, and I'll sleep tonight."
Nerves?
"It's not nerves," Yost said. "You know what? It's the excitement, I think, of the playoffs. It's just the game yesterday, I thought it was a really good game, we had opportunities. I didn't sit there and pout over the opportunities or because we lost the ballgame. I really didn't really think about the game much.
"But I just think you get so amped up that at times, it's hard to sleep. And it's funny, because as soon as you go to bed, bam, I mean, you're sleeping. And then when you roll over, it's like, 'Geez, I hope it's 5 or 6 o'clock in the morning.' And you look at the clock, and it's 1, and it's like, 'Whoa.' But that's the way it is."
Hosmer the scribe: Eric Hosmer penned a column on The Players' Tribune website that came out on Monday, though it appears to have been written a while ago and recently updated. In the column, Hosmer refutes the notion that the Royals were a fluke after having taken the 2014 World Series to Game 7.
"They predicted that we would win 75 games this year," Hosmer wrote. "We won 95. And now we're in a fight for our playoff lives.
"In other words: We're right where we want to be."
Jeffrey Flanagan is a reporter for MLB.com. Follow him on Twitter at @FlannyMLB. This story was not subject to the approval of Major League Baseball or its clubs.