Impressive Twins prospects developing at instructs
Stacked Pipeline helped this season, yet Gonsalves, Gordon, young talent still remain in system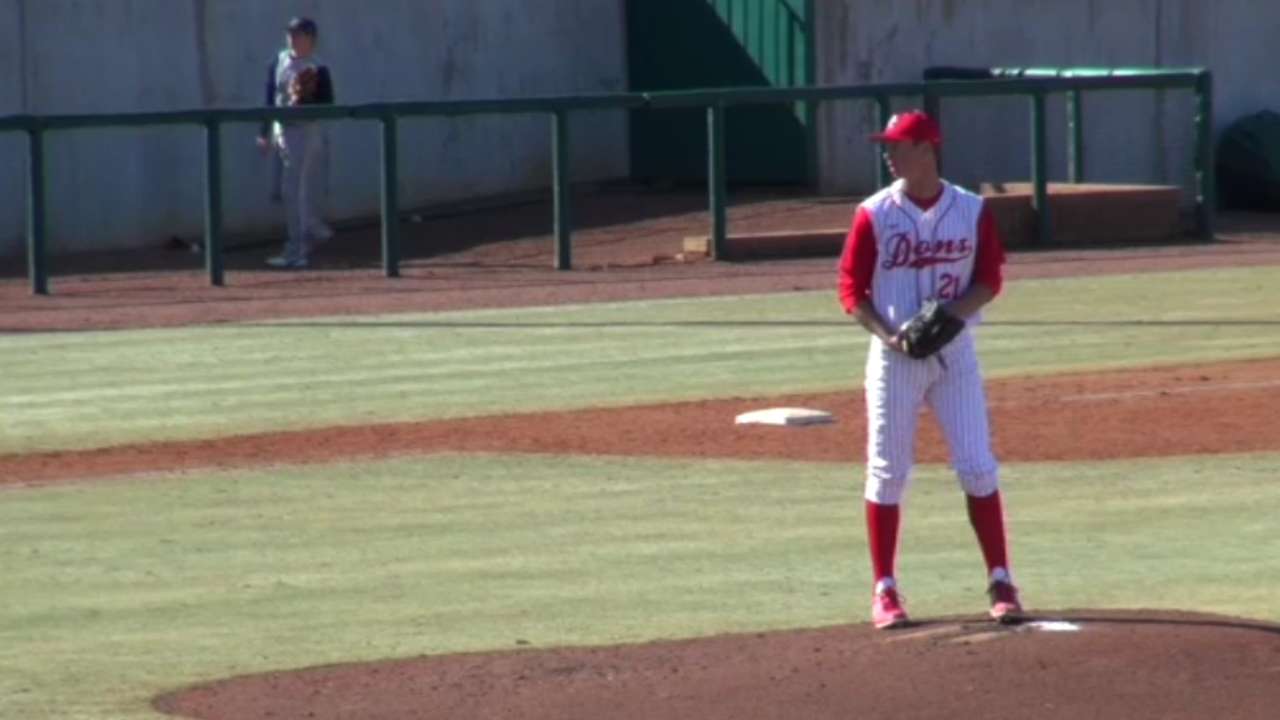 The Minnesota Twins were one baseball's biggest surprises in 2015, finishing with an 83-79 record and three games behind the Astros for the second Wild Card spot.
The Twins' willingness to tap into their rich farm system -- ranked No. 3 overall by MLBPipeline.com headed into the season -- was key to the club's turnaround. Miguel Sano, 22, in addition to giving the Twins a much-needed middle-of-the-order presence, emerged as one of the game's premier young sluggers, posting a .916 OPS with 18 home runs and 52 RBIs in 80 games after a promotion from Double-A on July 2.
Eddie Rosario, 24, played an equally important part in the Twins' success, posting a .748 OPS with 46 extra-base hits and 50 RBIs in 122 games. Meanwhile, Tyler Duffey gave the starting rotation a lift over the final two months of the season, as the 24-year-old right-hander went 5-1 with a 3.10 ERA and 53 strikeouts in 58 innings (10 starts).
However, even with the graduations of the aforementioned players, the Twins' system remains loaded with with high-upside prospects on both sides of the ball. Some of those players, including several of the organization's top Draft picks from recent years, are currently making strong impressions during instructional league.
No. 9 prospect Stephen Gonsalves enjoyed a breakout age-20 campaign, going 13-3 with a 2.01 ERA and 132 strikeouts in 134 1/3 innings between Class A Cedar Rapids and Class A Advanced Fort Myers. The southpaw dominated over nine starts in the Midwest League and then furthered his success in the Florida State League, although his command was challenged at the more advanced level, evidenced by his 55 strikeouts and 38 walks in 79 1/3 innings.
But the Twins weren't surprised to see Gonsalves -- a fourth-round Draft pick in 2013 out of high school -- take another step forward this season.
"He's already got pitchability, a big arm and a special pitch (curveball), mound presence and adjustability" said Twins Vice President of Player Personnel Mike Radcliff. "It takes some of those young guys a long time to develop those things, but he has them, and it allowed him to dominate in the Midwest League."
After completing a career-high workload during the regular season, the Twins have the 6-foot-5 lefty working on specific parts of his craft during instructs.
"He's working on his curveball," noted Radcliff. "He's working on a slider to help him throw his curveball with more velocity and feel and to improve its usability.
"He's close to being in the middle of our system and one of our top pitching prospects."
Another promising arm to keep an eye on is No. 26 prospect Michael Cederoth, the Twins' third-round Draft pick in 2014. After drafting the right-hander as a starter -- even though he closed for San Diego State as a junior -- the club officially returned Cederoth to his familiar bullpen role in mid-May at Cedar Rapids.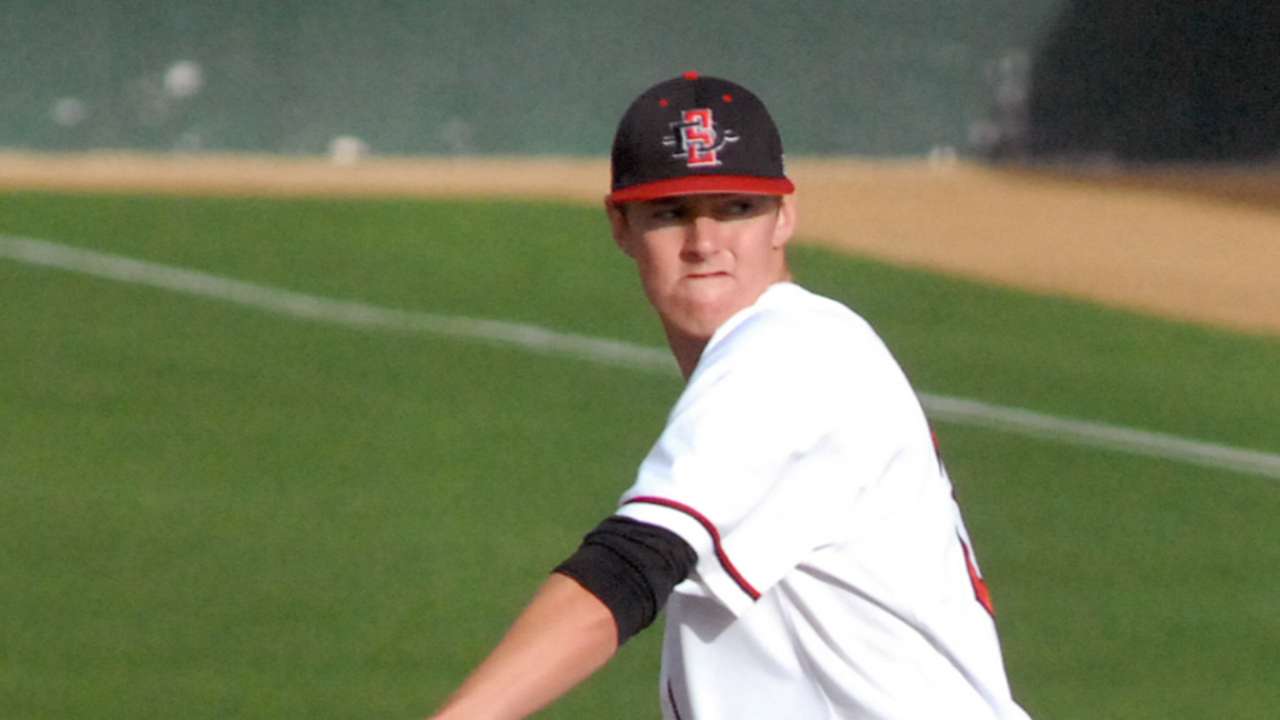 Unfortunately, the 22-year-old made only five relief appearances before succumbing to a season-ending injury, but he's healthy for instructs and throwing the ball well, according to Radcliff.
"Cederoth missed some time but he's back and throwing hard, in the mid-90s. It's just a matter of rehab and conditioning for him to be ready for Spring Training."
No. 5 prospect (No. 77 overall) Nick Gordon has continued to impress in instructs after a strong professional debut in the Midwest League. Playing 120 games for the Kernels, the 2014 No. 5 overall Draft pick batted .277/.336/.360 with 133 hits, 31 extra-base hits, 79 runs scored and 25 stolen bases. The 19-year-old also showed off his widely praised defensive chops, committing only 18 errors in 118 games at shortstop.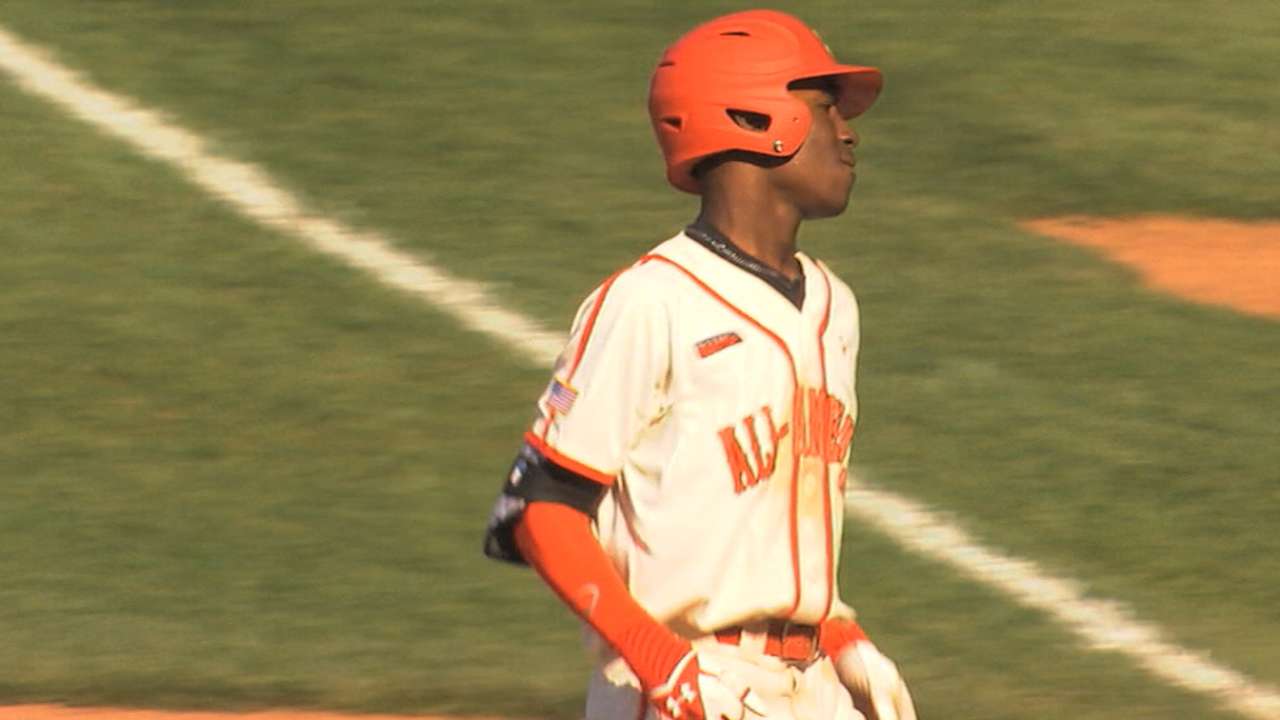 "He went from start to finish and was durable," said Radcliff. "His arm strength kind of went up and down, but he was throwing good at the end of the season in the playoffs.
"He's one of those guys that already has playability. Beyond the tools, he's just been around the game around and knows what he's doing, so he's not falling into long slumps and losing sight of his mechanics."
No. 16 prospect Travis Blankenhorn opened eyes during his professional debut, with the 2015 third-rounder holding his own with a .668 OPS and 47 hits in 53 games between the Gulf Coast and Appalachian Leagues. In addition to his accolades on the diamond at Pottsville Area (Pa.) HS., the 19-year-old was also a standout point guard as well as an All-State wide receiver, which helps to explain how he slipped to the third round.
"He's kind of a raw, physical guy who reminds us of Corey Koskie," noted Radcliff.
"He's got a good swing and we have great belief in his potential to hit for average and power. But he's further behind defensively, which is what he's focusing on down here: footwork, backhands, slow-roller plays."
Mike Rosenbaum is a reporter for MLB.com. This story was not subject to the approval of Major League Baseball or its clubs.