KC-Astros, Jays-TX (FS1); STL-Cubs, LA-Mets (TBS)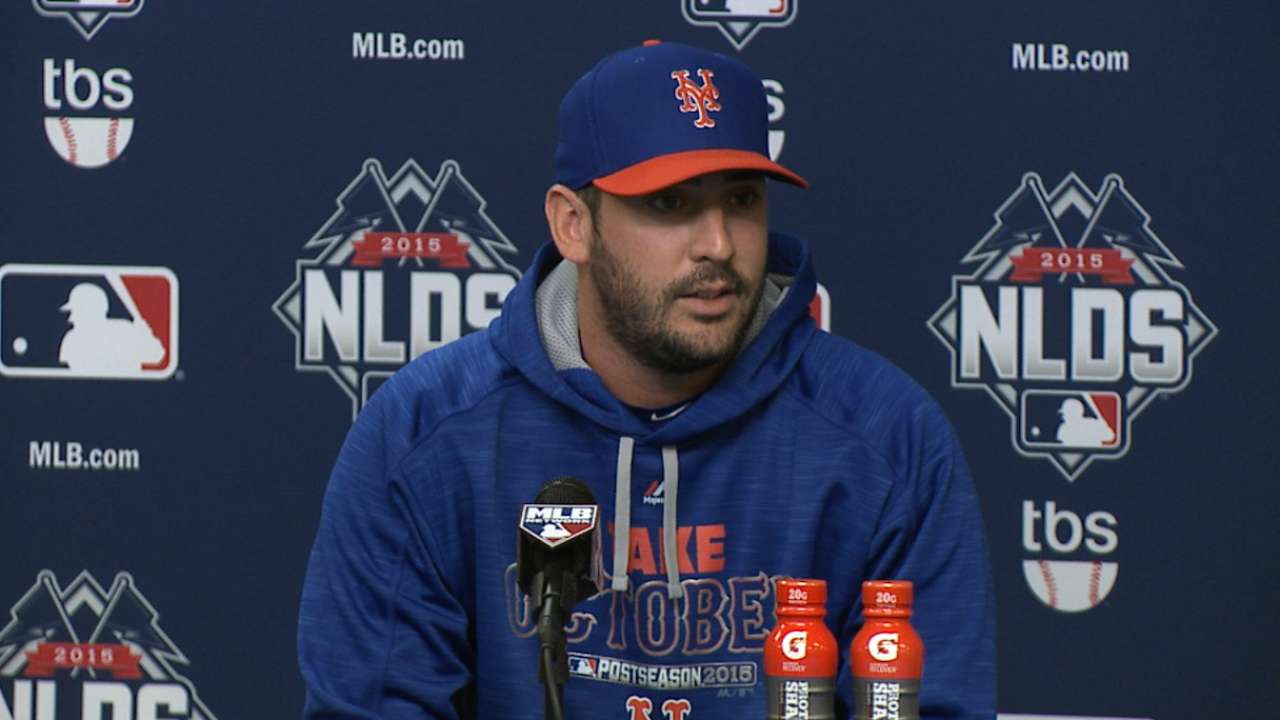 The Mets and Dodgers take center stage Monday night in what promises to be a thrilling day of postseason action, with a pair of elimination games on tap in the American League Division Series to go along with two pivotal Game 3s in both National League Division Series.
With their best-of-five NLDS tied, 1-1, the Mets send Matt Harvey to the mound to face a Dodgers team (8:30 p.m. ET, TBS) that swung momentum in their favor in Game 2, mainly in part to a controversial slide by Chase Utley that continued a rally and left Ruben Tejada with a fractured right leg. There could be some carryover Monday, with an open possibility of warnings being issued to both benches before the game. Utley's is appealing his two-game suspension, but according to a baseball source, it's unlikely a hearing will be heard before Game 3 on Monday.
Meanwhile in the AL, the Royals face a must-win situation in Game 4 vs. the Astros (1 p.m. ET, FOX Sports 1), while the Blue Jays are in the same spot against the Rangers (4 p.m. ET, FOX Sports 1/Sportsnet).
Not to be outdone, the Cubs send Cy Young Award hopeful Jake Arrieta to the rubber against the Cardinals (6 p.m. ET, TBS) at Wrigley Field. With their NLDS also tied, 1-1, Monday's Game 3 in Chicago will have a huge impact moving forward.
Royals at Astros, Game 4, 1 p.m. ET (FOX Sports 1)
Yordano Ventura (13-8, 4.08 ERA) vs. Lance McCullers (6-7, 3.22 ERA)
Here's the one thing that's certain for Game 4 of the ALDS between Kansas City and Houston on Monday afternoon:
The atmosphere will be suitably postseason: loud, proud and deeply hopeful at sold-out Minute Maid Park. More >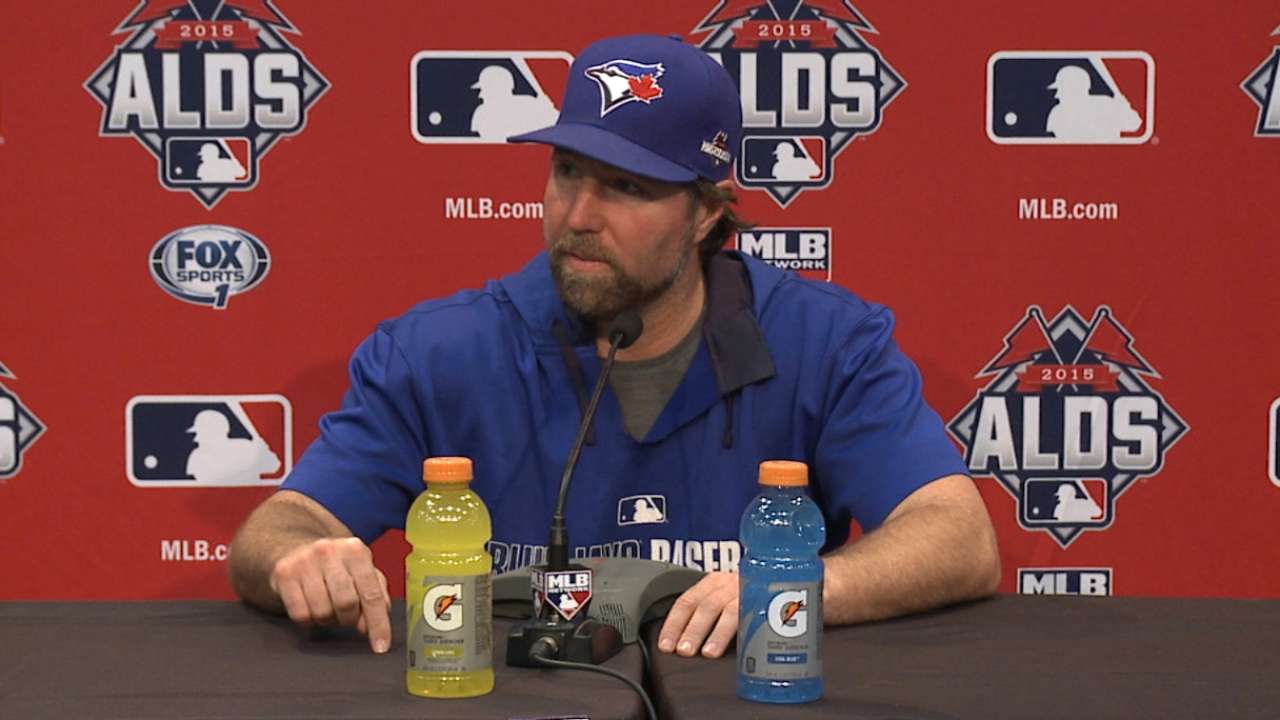 Blue Jays at Rangers, Game 4, 4 ET (FOX Sports 1/Sportsnet)
R.A. Dickey (11-11 3.91 ERA) vs. Derek Holland (4-3, 4.91 ERA)
The temperature rose dramatically when the Toronto Blue Jays and Texas Rangers arrived in Arlington as their ALDS continued. The intensity climbed along with it.
It was 93 degrees when Game 3 started Sunday night, and it should be even steamier when Game 4 begins on Monday afternoon. And the fact that there will even be a Game 4 in this best-of-five series? Well, that's the hottest topic of all. More >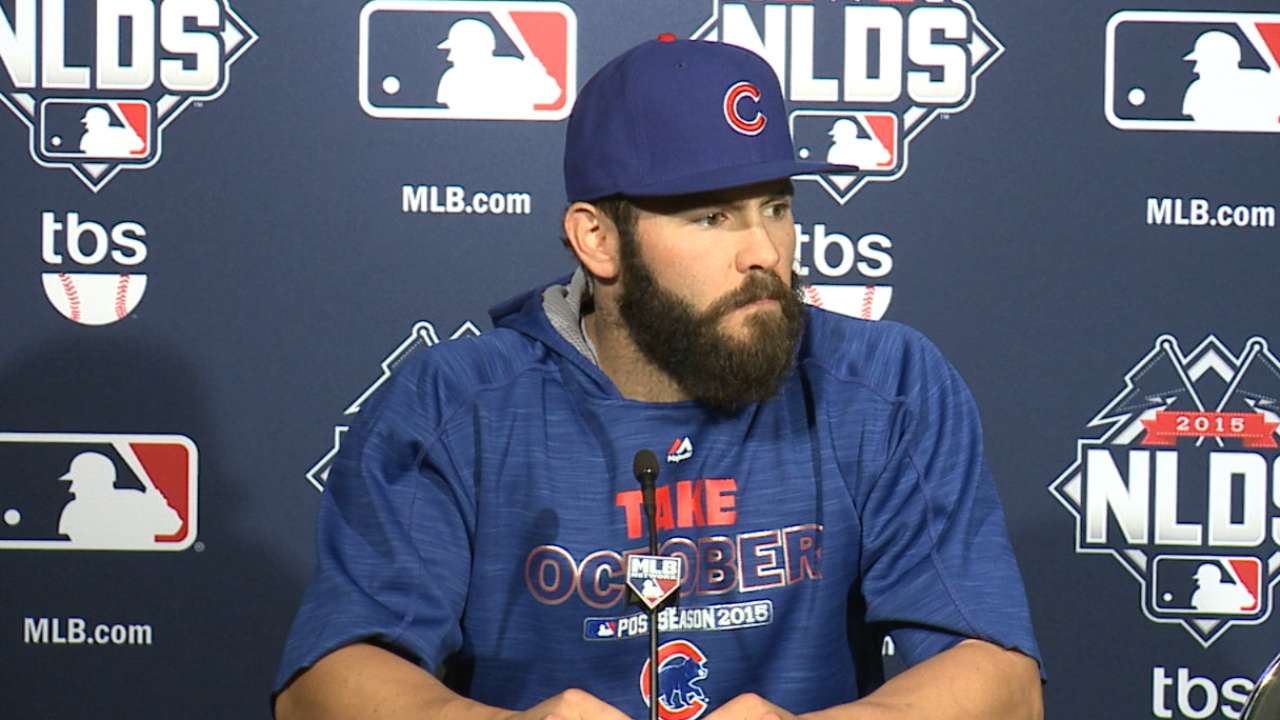 Cardinals at Cubs, Game 3, 6 p.m. ET (TBS)
Michael Wacha (17-7, 3.38 ERA) vs. Arrieta (22-6, 1.77 ERA)
Tied at 1-1, the NLDS won't be won on Monday at Wrigley Field, but afterward, we'll have a very good idea about who is likely going to the NL Championship Series to face the winner of the Mets-Dodgers NLDS.
Arrieta, the pitching Paul Bunyan of this October, starts for the Cubs against Wacha for the Cardinals. It's a great setup for the home team, as it hasn't lost a start behind Arrieta since Cole Hamels was still with the Phillies. More >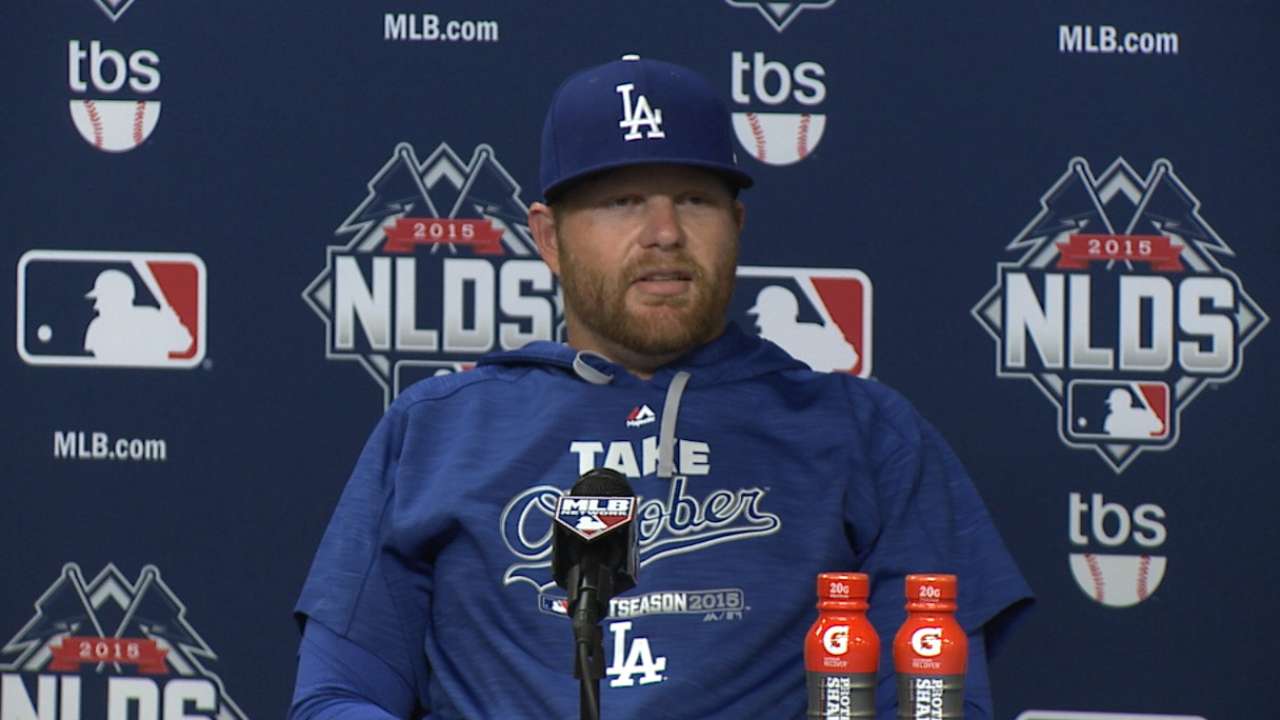 Dodgers at Mets, Game 3, 8:30 p.m. ET (TBS)
Brett Anderson (10-9, 3.69 ERA) vs. Harvey (13-8, 2.71 ERA)
The first postseason game at Citi Field was always going to be a raucous affair. But throw in the events of Saturday night, along with the fact that the Mets and Dodgers will be looking to break their deadlock in the NLDS, and the atmosphere in Queens should hit another level on Monday.
The Dodgers evened the series at one game apiece by taking Game 2 -- a game shrouded in controversy, as Utley fractured the leg of Tejada on a hard slide. More >