MLB.com Columnist
Richard Justice
#MondayMadness: 4 fab games, 1 appeal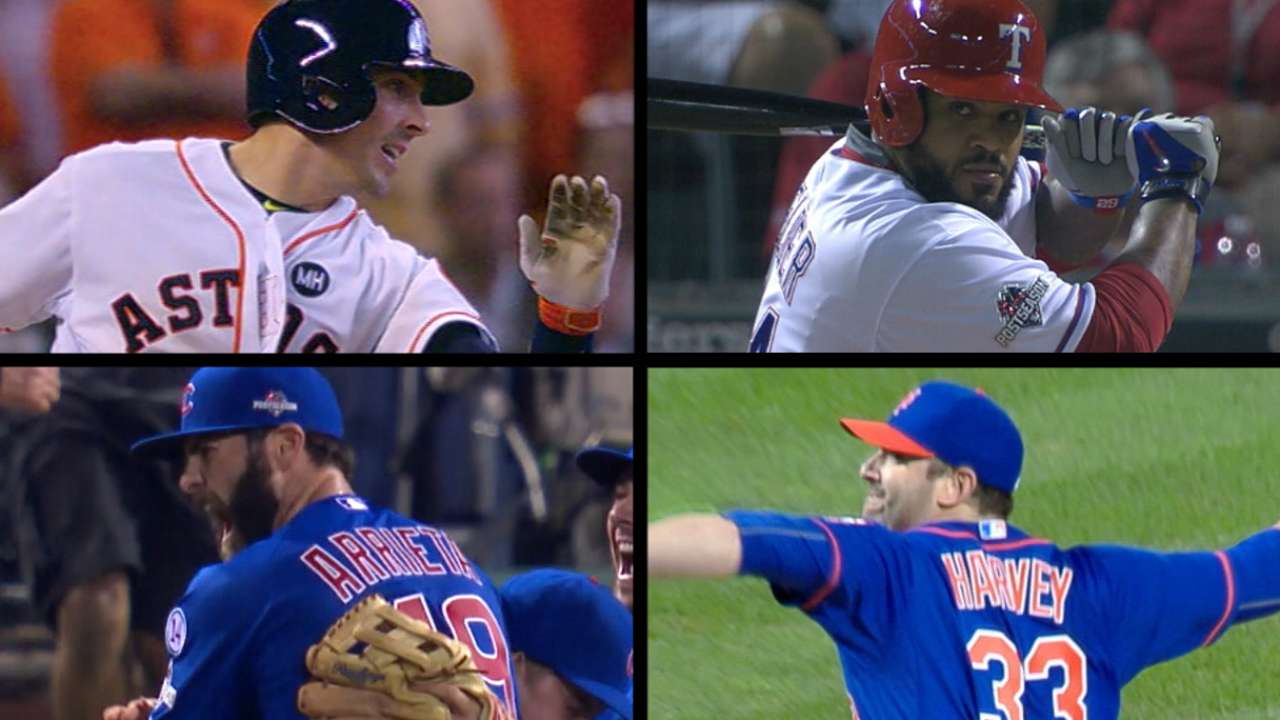 Baseball may be about to deliver one of its best days ever. That's how Monday is shaping up. It's a day with so many possibilities that baseball fans may have trouble getting their minds around them all.
So sit back and enjoy the ride. Soak it in, savor it. If you love this sport, this is as good as it gets. Let's start with four packed, noisy ballparks with electric atmospheres. In Houston and Arlington. In Chicago and New York.
Throw in two potential clinching games. The Rangers and Astros are each one victory away from making the American League Championship Series a Texas two-step.
The Blue Jays and Royals do not plan to go quietly. If they win their Game 4s in Arlington and Houston, they'll force deciding Game 5s back at their home ballparks Wednesday.
How do you like the sound of postseason baseball at Wrigley Field? Monday will give us that gift as well.
And Citi Field. From the moment the Mets opened that beautiful ballpark in 2009, plenty of fans have wondered how special it would be to have postseason baseball there. This is the day we find out.
First, though, Monday will begin with drama of a different kind. As if a Dodgers-Mets playoff game needed any extra buildup.
Dodgers second baseman Chase Utley was suspended two games for a slide that resulted in a broken leg for Mets shortstop Ruben Tejada on Saturday night at Dodger Stadium.
• Utley appealing two-game suspension
Utley learned of the suspension on Sunday and immediately appealed. Baseball intends to move forward quickly, but according to a source, it's unlikely a hearing will be heard before Game 3 on Monday. In any event, Tejada's injury adds a layer of intrigue to a series that already had plenty.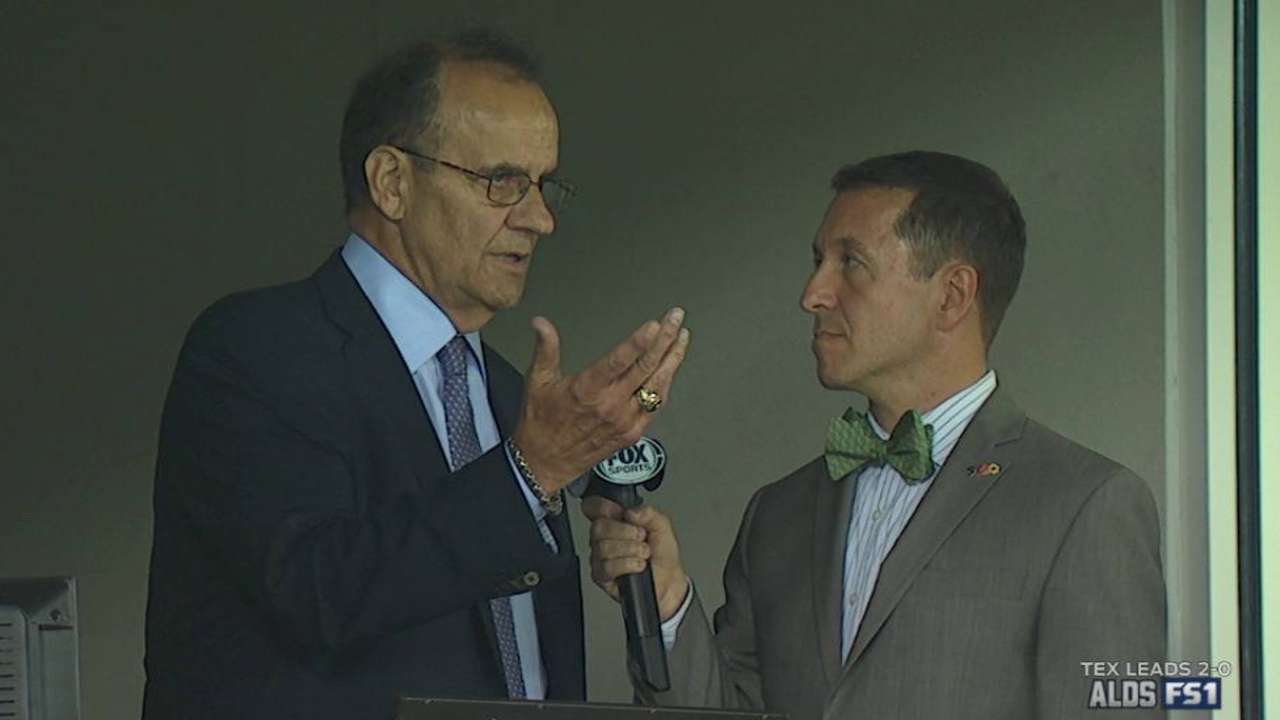 With the Mets and Dodgers tied at a game apiece, New York manager Terry Collins, a respected and well-liked baseball lifer making his first postseason appearance, will give the starting assignment to right-hander Matt Harvey.
Harvey's arrival in 2012 signaled the beginning of a promising new era of Mets baseball. That era is here, and Harvey's first postseason start promises to be a moment worthy of goosebumps.
Whether Utley will be at Citi Field remains to be seen. If he is, Mets fans intend to make their displeasure for hurting Tejada known loudly and often. When the Mets were winning during the Shea Stadium era, their crowds were louder and more intimidating than almost any other in sports. The Mets recaptured some of that magical feel down the stretch this season, and they're sure to have it Monday.
First things first.
Here's the thing about Monday. Every single game is worthy of our attention.
The Astros and Royals will open the day by playing Game 4 of their ALDS at 1 p.m. ET on FOX Sports 1. The Astros rode Dallas Keuchel's gritty seven-inning performance to a 4-2 victory at Minute Maid Park on Sunday and can close the thing out on Monday.
• Shop for Astros postseason gear
• Shop for Royals postseason gear
These Astros have been baseball's most amazing story of 2015. This is the franchise that averaged 104 losses the last four seasons. Now, they're not just good. They're interesting.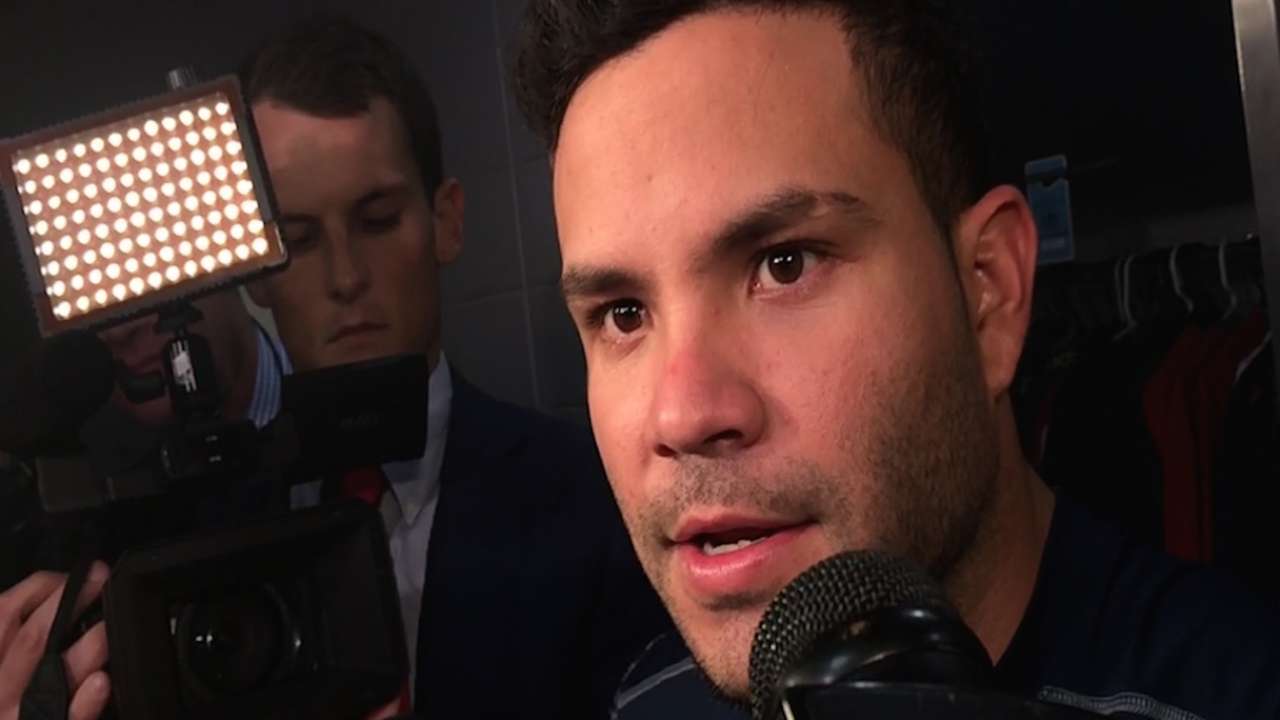 With younger players like George Springer and Keuchel, with power bats like Chris Carter and with just enough youth and energy to think anything is possible, the Astros are a dangerous postseason opponent.
The Royals were favored to win this series after getting all the way to Game 7 of the World Series last season. But the Royals have found out that the Astros are for real.
The Blue Jays and Rangers will play the second game today at 4 p.m. ET on FOX Sports 1 and Sportsnet. Toronto stayed alive on Sunday night with a 5-1 victory at Globe Life Park, and as first baseman Chris Colabello said, "We just kind of feel like we're back to being ourselves again."
• Shop for Blue Jays postseason gear
• Shop for Rangers postseason gear
One victory in a short series can change both teams' outlook. The Blue Jays are back to a confident place.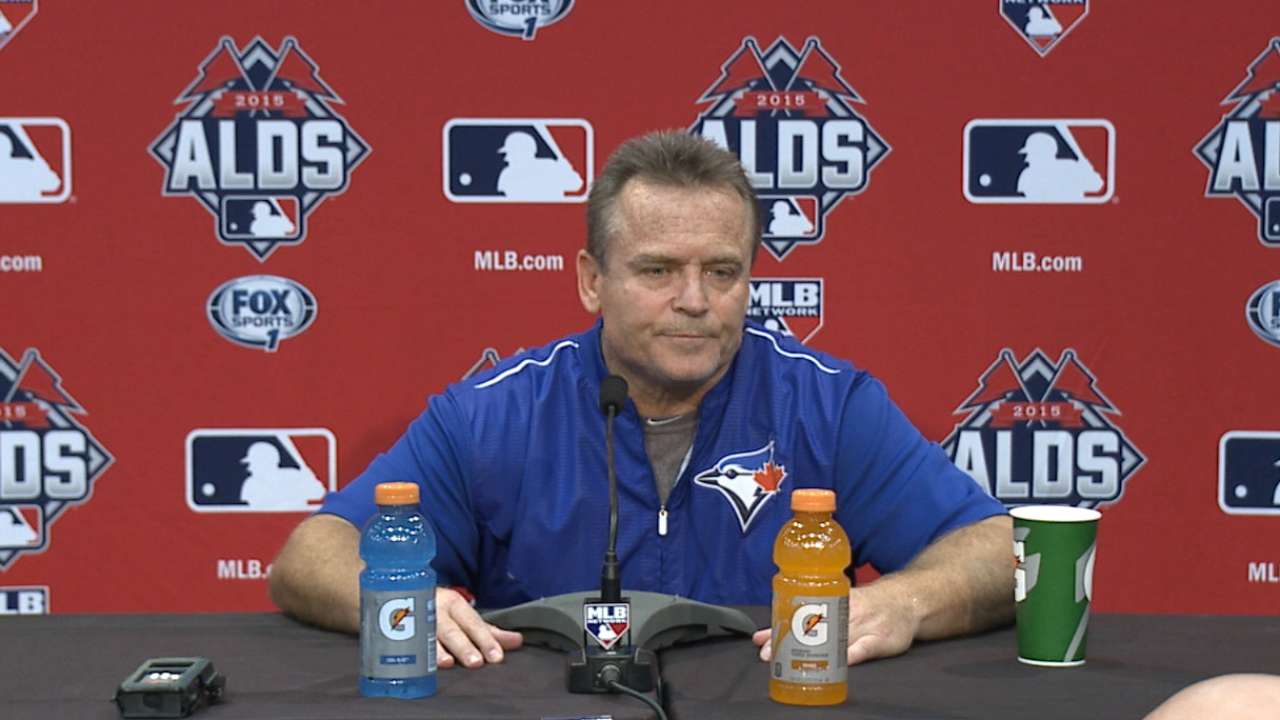 Blue Jays knuckleballer R.A. Dickey, who started his pro career as a first-round Draft pick of the Rangers 19 years ago, will be making his first postseason appearance at 40. He has way more yesterdays than tomorrows in baseball and sees the moment as one he'll cherish forever.
After the Blue Jays stayed alive by winning on Sunday, Dickey smiled and said, "I just knew in my heart I'd get this chance. I refused to believe our season was going to end."
And then it'll be the Cardinals and Cubs at Wrigley Field on TBS at 6 p.m. ET, which hasn't hosted a postseason game since Oct. 2, 2008. Countless Cubs fans have waited for this kind of day in the old ballpark.
• Shop for Cubs postseason gear
• Shop for Cardinals postseason gear
Better still, the Cubs will have the most dominant pitcher on the planet -- Jake Arrieta -- going for them. Since Aug. 4, including last week's National League Wild Card Game presented by Budweiser, Arrieta is 12-0 with a 0.37 ERA. In 97 1/3 innings, he has four walks and 100 strikeouts.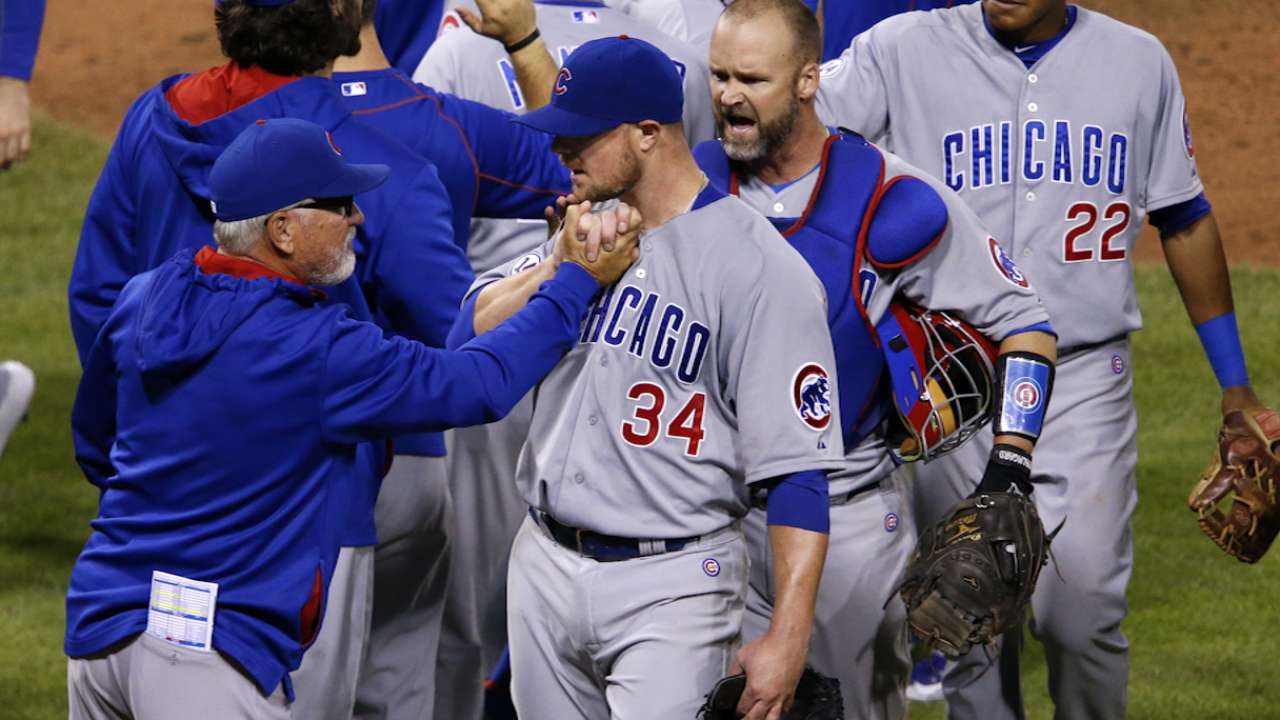 When he takes the mound Monday evening, take a good look. This must have been what it was like to watch Bob Gibson in 1968. Arrieta was already one of baseball's best pitchers before this run started. Now he's making history.
Finally, it'll be the Mets and the Dodgers on TBS at 8:30 p.m. ET. These two teams split the first two games of this NLDS at Dodger Stadium, and they're at Citi Field for a Game 3 that has endless storylines.
• Shop for Dodgers postseason gear
• Shop for Mets postseason gear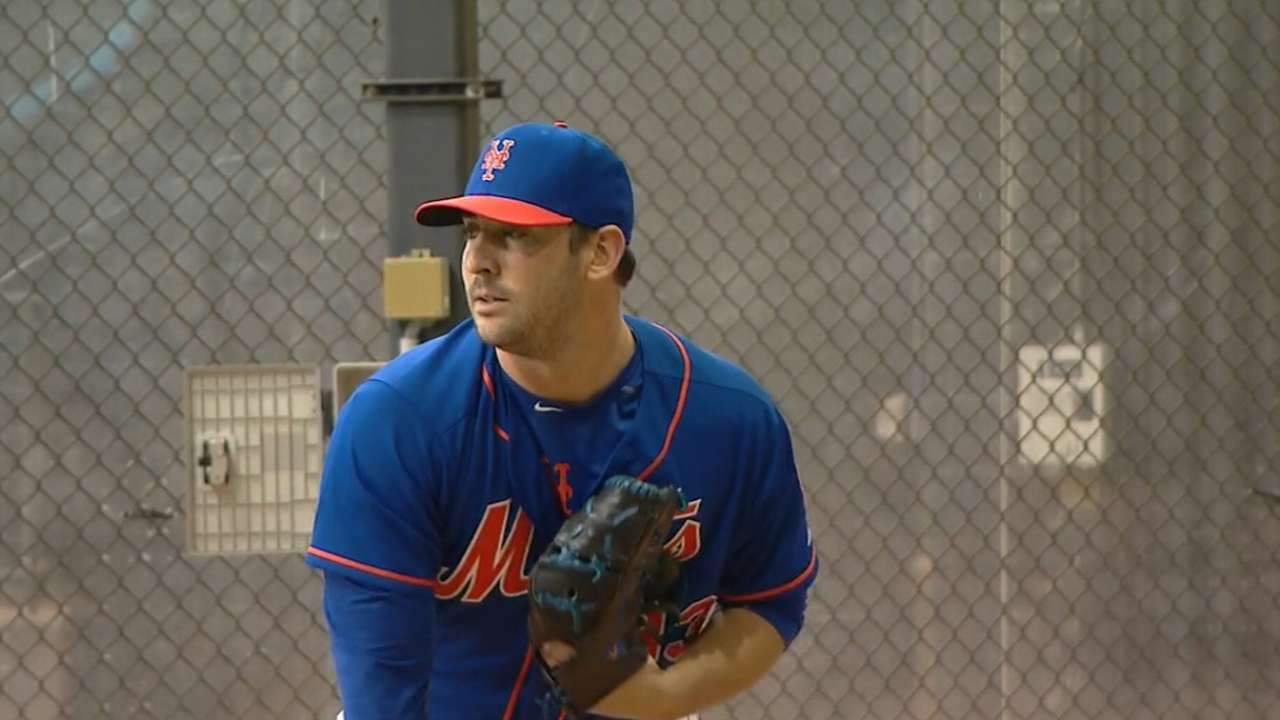 It might just be the perfect way to finish a day that's this amazing sport at its captivating, mesmerizing best. We're the lucky ones who get to savor it all.
Enjoy.
Richard Justice is a columnist for MLB.com. Read his blog, Justice4U. This story was not subject to the approval of Major League Baseball or its clubs.