Astros win, Rangers lose; KC, Jays on brink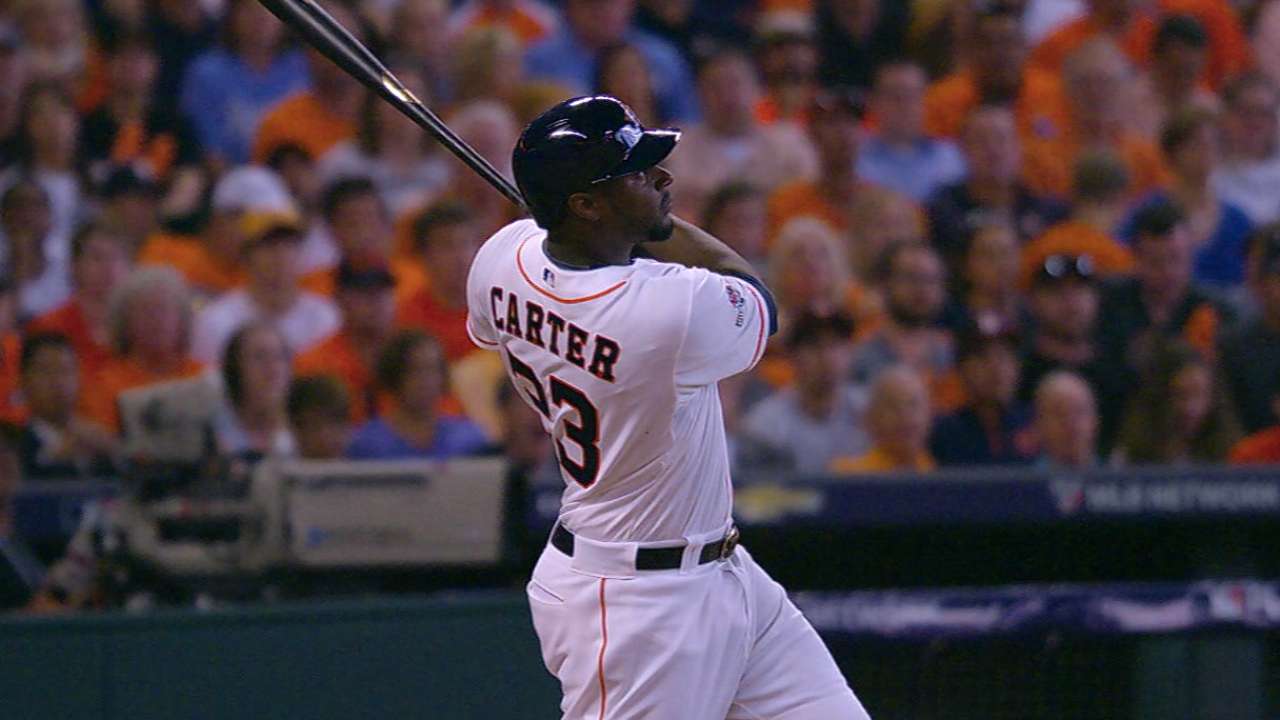 Postseason baseball is full of twists and turns, and Sunday's action in the American League Division Series saw a shift in momentum as the Blue Jays avoided elimination against the Rangers and the Astros moved within one win of knocking out the Royals.
The Jays finally broke through offensively against the Rangers' pitching staff, led by a home run and four RBIs from superstar shortstop Troy Tulowitzki, to win their first postseason game since 1993. Meanwhile, the Astros continued their dominance at home with a 4-2 win over the Royals, behind seven strong innings from Cy Young Award hopeful Dallas Keuchel.
• Shop for postseason gear | Schedule
Astros 4, Royals 2 (Astros lead series, 2-1)
Ace lefty Keuchel turned in another fantastic effort before the home crowd, rejuvenated slugger Chris Carter bashed a home run and Minute Maid Park was rocking. It's becoming a way of life for the Astros.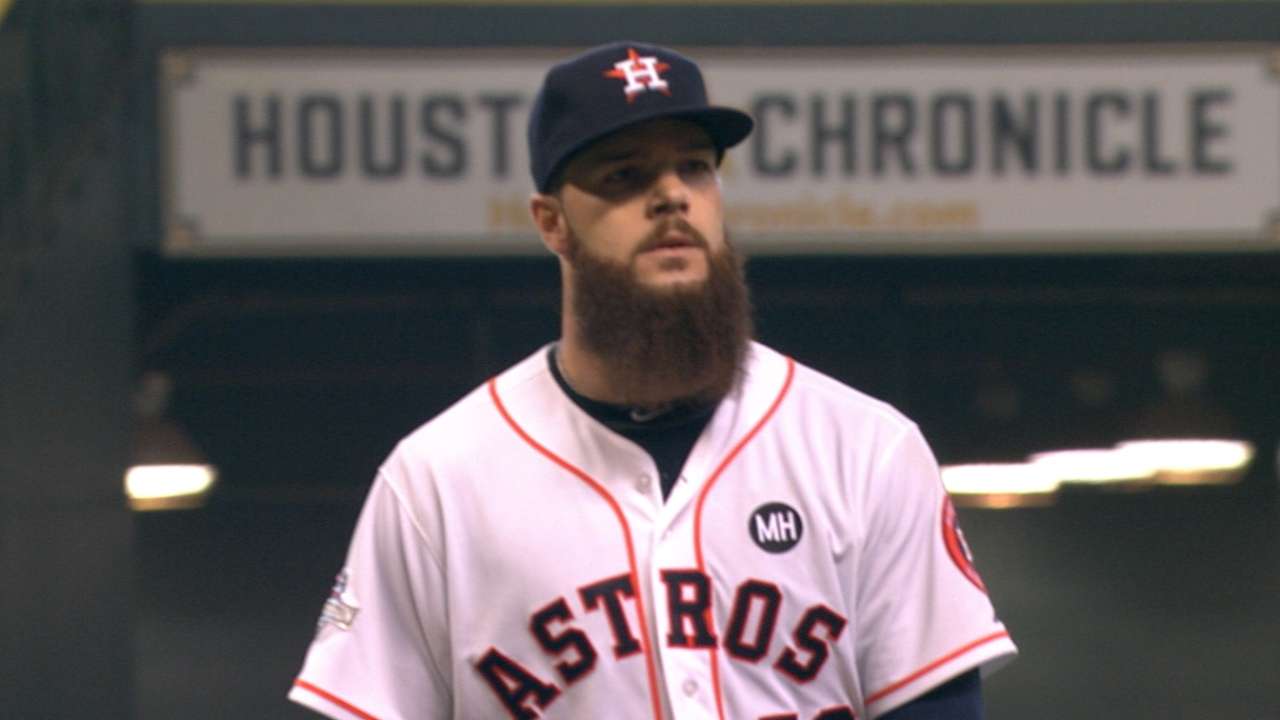 Keuchel held the Royals to one run in seven innings, and Carter had three hits, including his first postseason home run, to lift the Astros before a raucous crowd of 42,674 in Game 3 of the ALDS.
The Astros, playing at home in the postseason for the first time since the 2005 World Series, took a 2-1 lead in the best-of-five series, and they can close it out by winning Game 4 on Monday, live on FOX Sports 1 at 1 p.m. ET. More >
Blue Jays 5, Rangers 1 (Rangers lead series, 2-1)
Tulowitzki's three-run home run and right-hander Marco Estrada's excellent pitching performance kept the Blue Jays alive in the best-of-five ALDS, preventing the Rangers' potential celebration on Sunday night.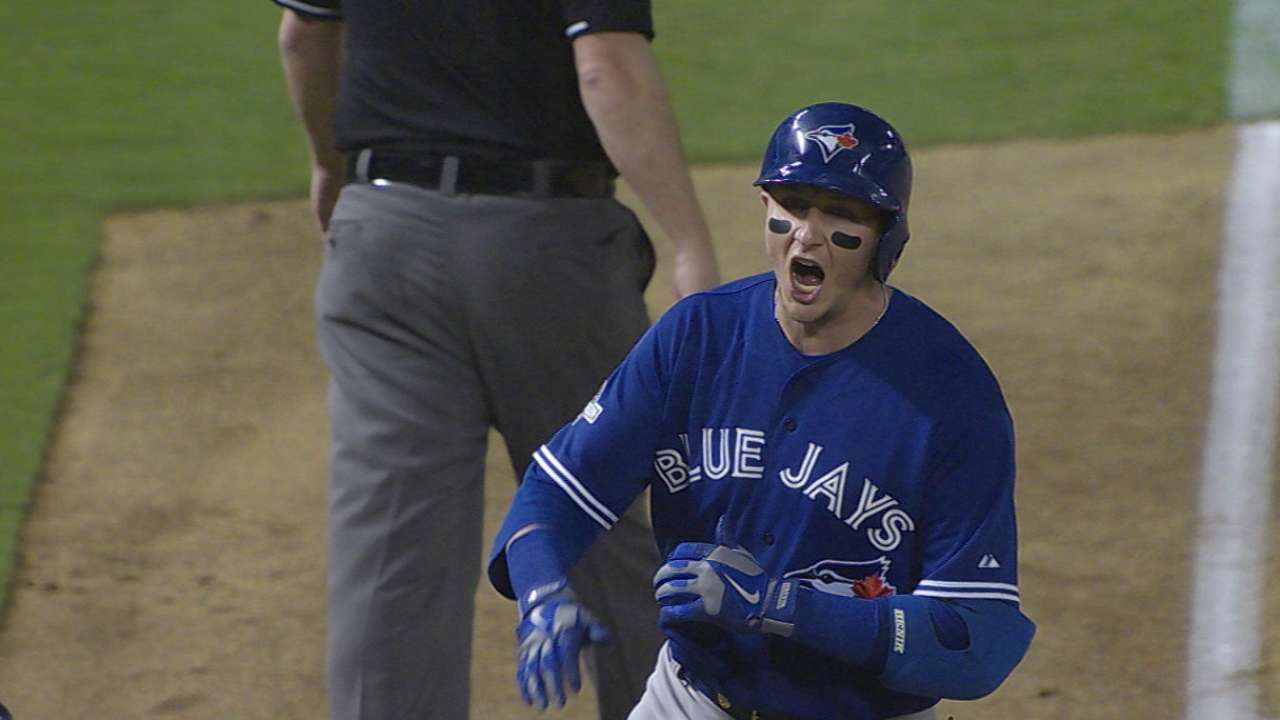 Tulowitzki's first hit of the series was a huge one, and Estrada held the Rangers to one run over 6 1/3 innings as the Blue Jays took Game 3 of the ALDS at Globe Life Park. The Rangers now have a 2-1 series lead, with Game 4 scheduled for 4 p.m. ET (FOX Sports 1/Sportsnet) on Monday in Arlington. More >