Tough spot for Gonzalez results in crucial HR
Right-hander allows long ball to Tulowitzki in ALDS Game 3 loss to Jays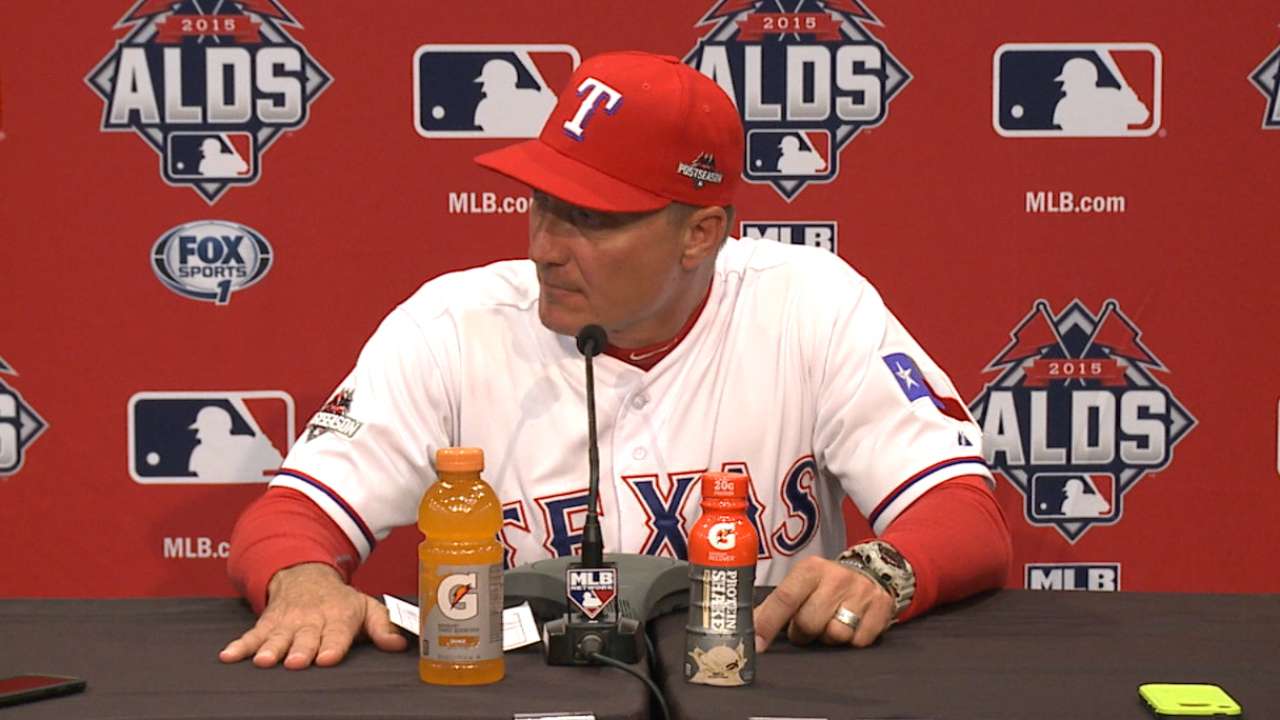 ARLINGTON -- Rangers pitcher Chi Chi Gonzalez was aware of the situation. The Blue Jays had runners on second and third, but there were two outs in the sixth inning and first base was open in an eventual 5-1 Rangers defeat in Game 3 of the best-of-five American League Division Series.
Gonzalez knew he needed just one more out to get out of the jam, and keep Texas' deficit at 2-0. He also knew he could pitch around Troy Tulowitzki and take his chances on Blue Jays backup catcher Dioner Navarro.
• Shop for Rangers postseason gear
"That's why we were staying soft that entire at-bat, sliders and changeups," Gonzalez said about the game-changing at-bat.
Tulowitzki worked the count to 3-1 and fouled off a slider. Gonzalez then tried to throw a changeup below the strike zone.
"I wanted it over the plate, but down, where he could chase it or take it for ball four," Gonzalez said. "It got too much of the plate, a little high."
Tulowitzki jumped on it, crushing the pitch over the left-field wall for a three-run home run, meaning there will be a Game 4 here on Monday (4 p.m. ET, FOX Sports 1/Sportsnet). It was his first hit of the series and his first home run since Sept. 6.
"No, I'm not looking changeup, I think I'm just trying to stay big part of the field, stay short," Tulowitzki said. "Obviously, he threw a changeup and I ended up pulling it. Got in a good count. I think that's something in my at-bats previously, it was pitchers' counts and it's a tough league when you're in a pitcher's count."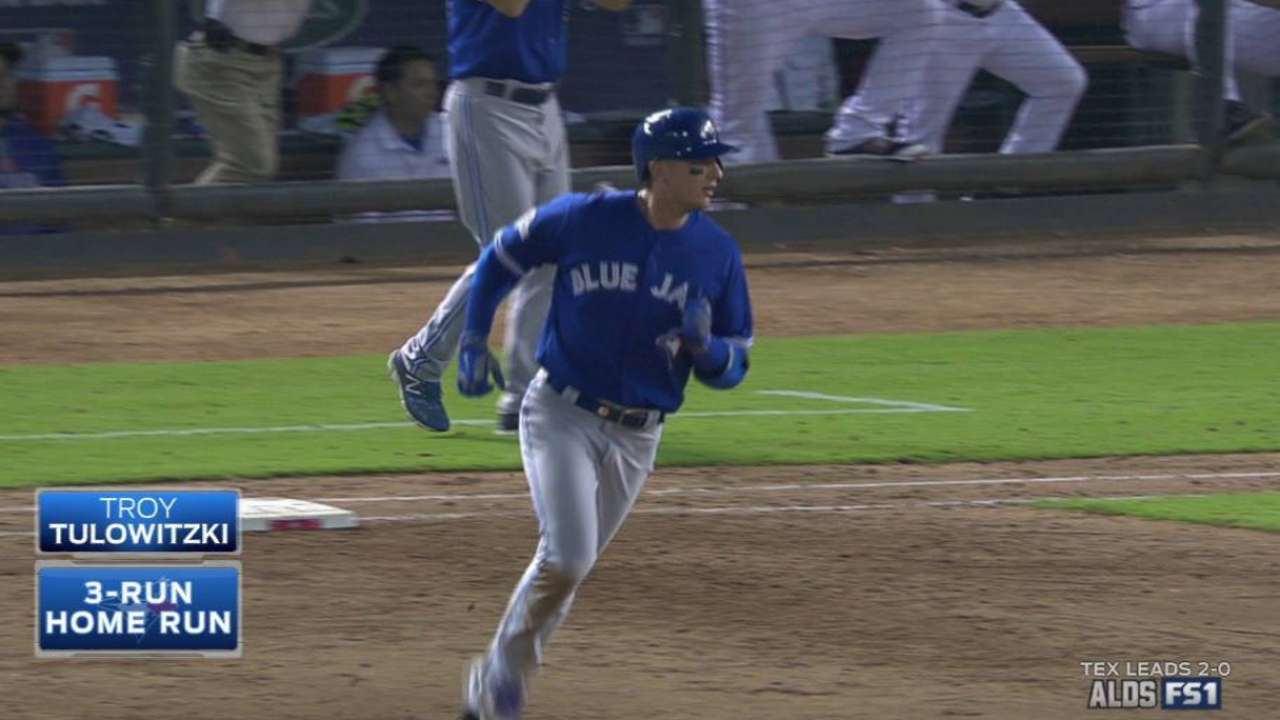 The Rangers, despite being frustrated by Blue Jays starter Marco Estrada, were still within striking distance going into the inning. Rangers starter Martin Perez allowed two runs in five innings. They also had Perez still on the mound even though the Blue Jays had their big bats getting ready to face him for the third time on the night.
"Well, I still feel like the decision to stick with Martin, we were still getting balls on the ground," Banister said. "Really, what got Martin in trouble was a couple walks, [he] still had good life on the fastball. They weren't getting great swings off of him. Just felt like he still was our guy in that situation."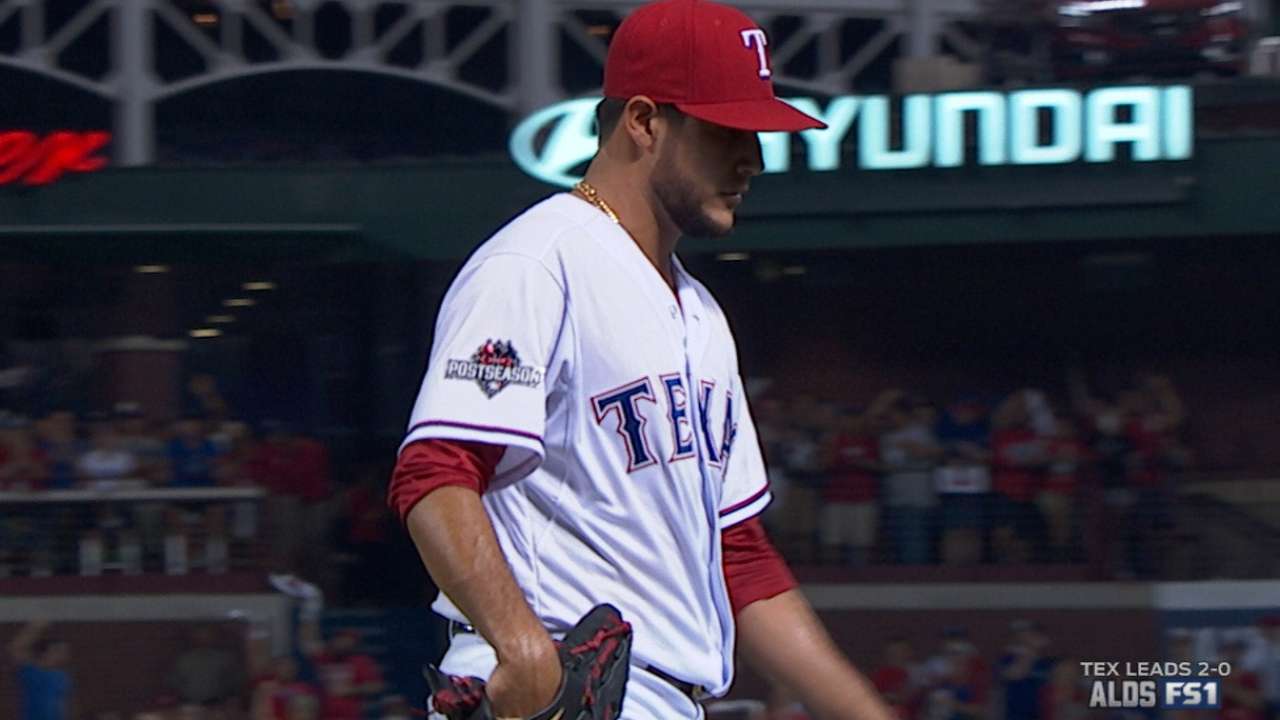 But Perez gave up an infield single to Josh Donaldson and another single to Jose Bautista, putting runners on first and third. Banister went to the bullpen at that point, bringing in Gonzalez for his first appearance of the series.
"As far as Chi Chi's concerned, he's another guy that keeps the ball on the ground," Banister said.
Gonzalez walked Edwin Encarnacion to load the bases before getting a ground ball. Gonzalez got Chris Colabello to hit a hard grounder right at first baseman Mitch Moreland, who threw home for the force and then took the relay back from catcher Robinson Chirinos to complete the double play.
Moreland then spoke briefly to Gonzalez before the rookie reliever got ready to face Tulowitzki.
"He said the inning wasn't over, I've got to stay focused," Gonzalez. "I was. I wasn't thinking about that. I was thinking about how to attack Tulo."
Gonzalez had a plan. It just didn't work out quite the way the Rangers planned.
"The margin of error in these type of games is so slim that one pitch typically can get you, and that really was the story tonight with Chi Chi and that situation," Banister said. "Still felt like the ball on the ground was our friend, really. It was a situation that -- make a pitch there, execute a pitch. If he doesn't, if he walks him, we probably go in a different direction."
T.R. Sullivan is a reporter for MLB.com. Read his blog, Postcards from Elysian Fields, follow him on Twitter @Sullivan_Ranger and listen to his podcast. This story was not subject to the approval of Major League Baseball or its clubs.