MLB.com Columnist
Richard Justice
Blue Jays may have found themselves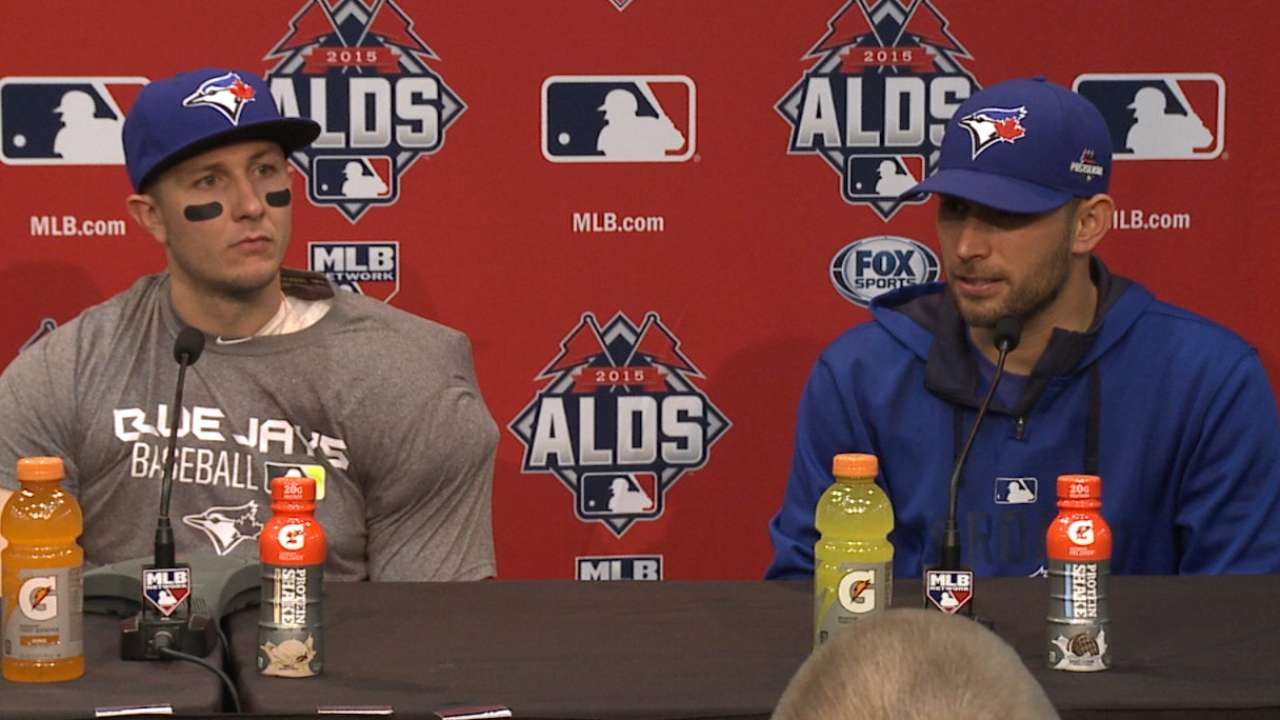 ARLINGTON -- The Toronto Blue Jays talked about getting back to basics. They reminded one another to forget about home runs. Think small picture.
"We can hit the long ball, and I think guys were trying to do that," shortstop Troy Tulowitzki said. "Today, we just put good at-bats together."
•
Shop for official Blue Jays postseason gear
Down 0-2 in a best-of-five American League Division Series, the Blue Jays made a stand of their own by defeating the Texas Rangers, 5-1, on Sunday night at Globe Life Park.
Before any of that happened, they took a collective deep breath and remembered all they'd accomplished.
"I just felt we were too good to whimper out," knuckleballer R.A. Dickey said.
He'll get the ball in Game 4 on Monday afternoon (4 p.m. ET/3 CT, FOX Sports 1/Sportsnet) as the Blue Jays attempt to force the series back to Toronto for a deciding Game 5 on Wednesday.
Hours before Game 3 began, Dickey, 40, confidently predicted he'd get the opportunity to pitch in his first postseason game. After the Blue Jays' victory made that a reality, standing in a happy clubhouse, he sounded like a guy who intended to enjoy the experience.
"I was mentally prepared to pitch," he said. "I had a good feeling. This is the first playoff game the Blue Jays have won in 22 years. Tomorrow we have a chance to take it back home. It should be a fun day."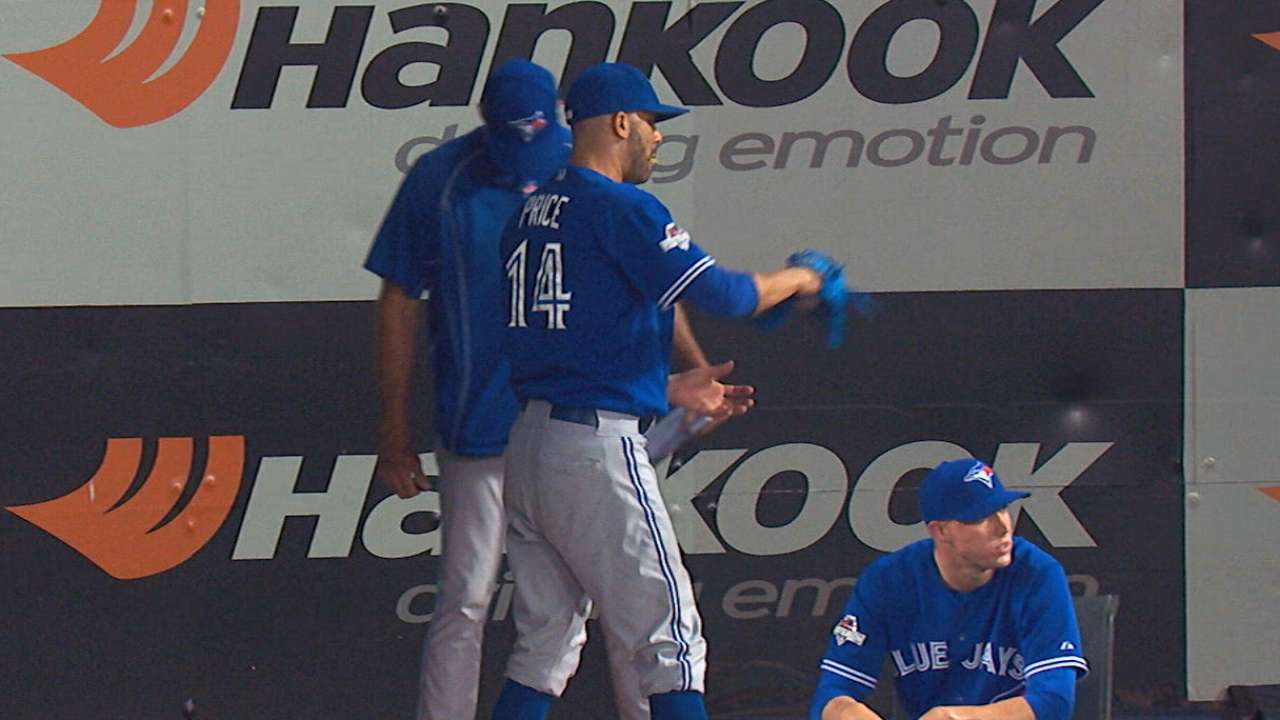 But it's not just him. With the Blue Jays facing elimination, staff ace David Price approached manager John Gibbons about being available out of the bullpen.
Gibbons had the left-hander warming up a couple of times late in the game. Price said he would be back out there on Monday and would do whatever necessarily to keep the season going.
Gibbons will also have his No. 2 starter, Marcus Stroman, in the bullpen on Monday in case he's needed.
That's the attitude of a team with no more margin for error. However, one win on Sunday did feel like more than just one.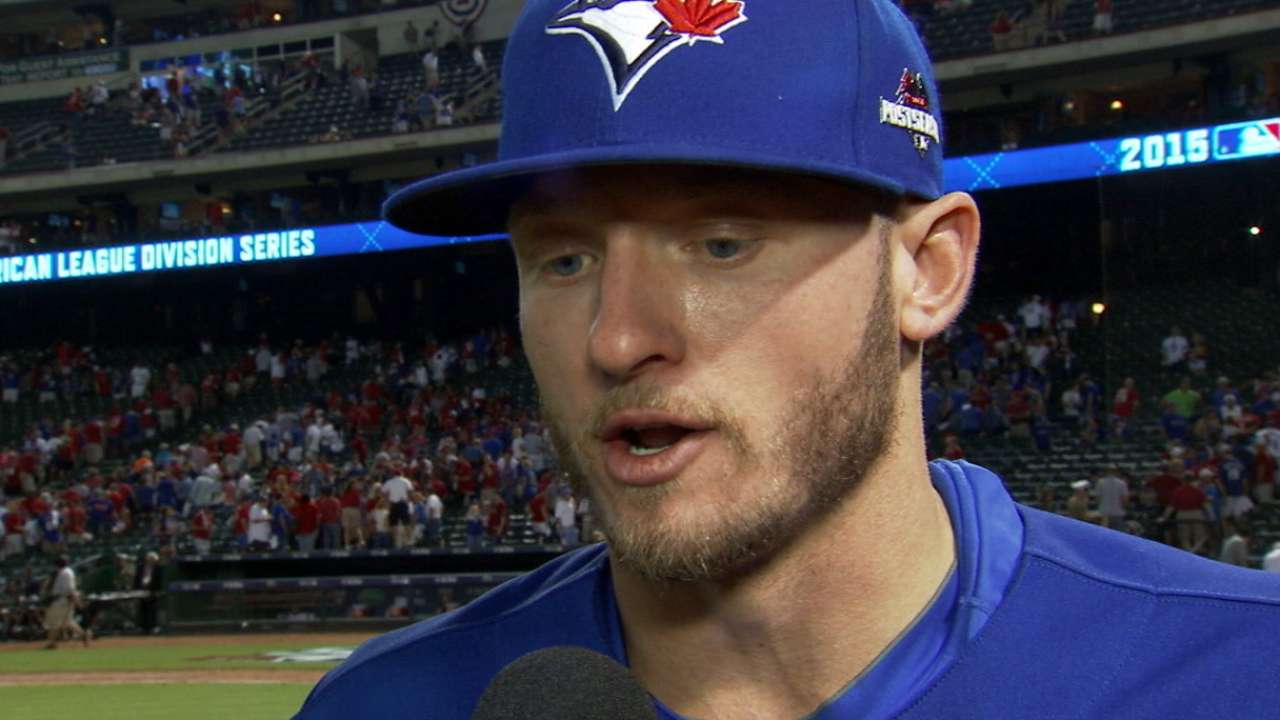 "That's the way baseball goes," third baseman Josh Donaldson said. "You get a win and feel you're starting to catch a couple of breaks here and there. It's not relief yet. We're fighting for our lives. It's trusting your teammates, trusting your own ability and performing your best."
The Blue Jays on Sunday once more resembled the team that won 43 of 61 games down the stretch and won the AL East by six games. They were the team that scored 127 more runs than any other Major League team. At times, they were a machine grinding out win after win.
The Blue Jays also reminded one another that a best-of-five series can change quickly and that one victory can do important things to the group confidence. So they got that one victory on Sunday night. And in getting that one victory, they looked like themselves.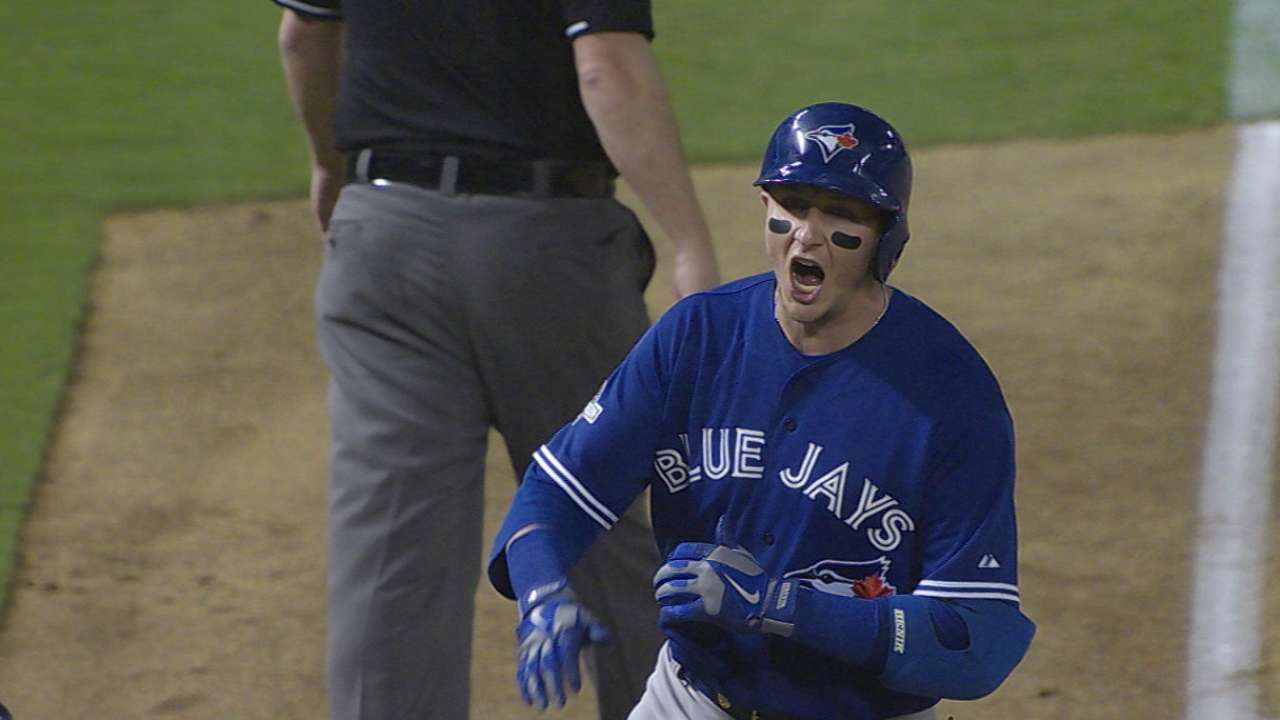 Have they been awakened?
"You've got to remind yourself to play one pitch at a time," first baseman Chris Colabello said. "That's the thing. Everybody kept asking us if it seemed insurmountable to win three games in a row. We've got to win one first."
They may have taken only one step on Sunday, but it was a significant one.
"I don't know what this does for them," Colabello said. "For us, it reminds us who we are. Come out tomorrow and do it again. I think we all kind of came in here today and realized we've got to get back to being ourselves. I think we can live with losing a little better if we feel it's the best version of ourselves. That's what got us to here."
The Blue Jays did it by getting a strong performance from starter Marco Estrada, who allowed one earned run in 6 1/3 innings. They did it by pressuring the Rangers early and often, scoring single runs in the third and fourth innings and then breaking it open on Tulowitzki's three-run home run in the sixth.
"It definitely didn't feel like we should get swept by these guys," catcher Russell Martin said. "You win one and it kind of gets you going. We definitely feel like we're a better team. That doesn't mean the better team always wins, but we definitely feel good going into tomorrow."
Richard Justice is a columnist for MLB.com. Read his blog, Justice4U. This story was not subject to the approval of Major League Baseball or its clubs.