MLB.com Columnist
Anthony Castrovince
Utley suspension signals change
MLB's punishment reflects shifting approach to player safety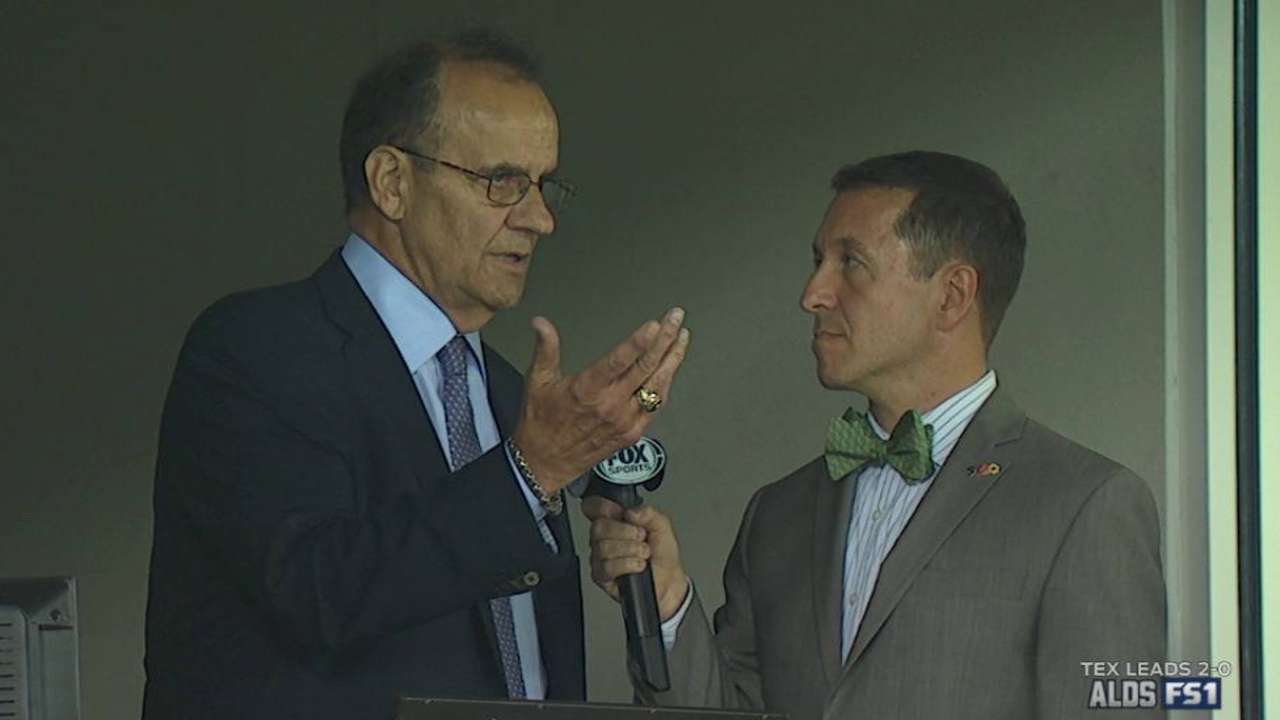 NEW YORK -- You can call it a "slide," if you really want to take liberties with the language. You can call it a "tackle," as Matt Harvey did. You can call it a "rolling block," as Joe Torre did.
Whatever the wording, the bottom line is that Chase Utley quite literally went too far with his takeout of Ruben Tejada in Game 2 of the National League Division Series, and he deserves punishment.
• Utley to appeal two-game suspension
Major League Baseball announced a stunner of a suspension Sunday night, banging Utley for two games for what MLB chief baseball officer Torre deemed to be a violation of Rule 5.09 (a)(13), which, as Torre put it in a press release, "is designed to protect fielders from precisely this type of rolling block that occurs away from the base." Utley is appealing the ruling, and according to a baseball source, it is unlikely a hearing will be heard before Game 3 on Monday night at Citi Field (8:30 p.m. ET. on TBS).
If only Tejada could appeal his broken leg.
Torre's decision obviously runs totally counter to the on-field judgment by umpire Chris Guccione. But of course Guccione's ruling made in real time is quite a bit different than Torre's, which involved access to all the replay angles baseball fans have been digesting in the time since the So-Called "Slide" Seen 'Round the World.
With all due respect to Utley, a great athlete who has had a great career, this was a dirty play. Anybody arguing otherwise is taking far too many liberties with the notion of, as Utley himself termed it, "winning baseball."
• Shop for Dodgers postseason gear
Utley will point to other examples of hard slides that injured middle infielders and did not result in a suspension. But past inaction on such matters comes with no guarantee of future inaction, especially when the play in question is as egregious as this one was.
Mets fans undoubtedly already have their mind made up on this matter, but I implore anybody on the fence or in Utley's corner to watch video of the play again. And again. Tell me, where is the slide? There is no slide. This is a player making hard contact with the fielder before his butt even makes contact with the ground. This is not a slide in any sense, and that, in my opinion, is what separates this incident from others that did not produce such a penalty. It's about time MLB stopped turning a blind eye to such an obvious infraction.
Utley was too high, too hard, too late and too far from the bag. He flipped poor Tejada head over heels, and this is a play that will do the same to baseball's longtime acceptance of such tactics.
Maybe Utley's suspension will be reduced on appeal. Maybe it will be eliminated altogether. But at the very least we're getting our first real signs that baseball -- too late for Tejada, unfortunately -- is making a necessary change to the way these matters are policed.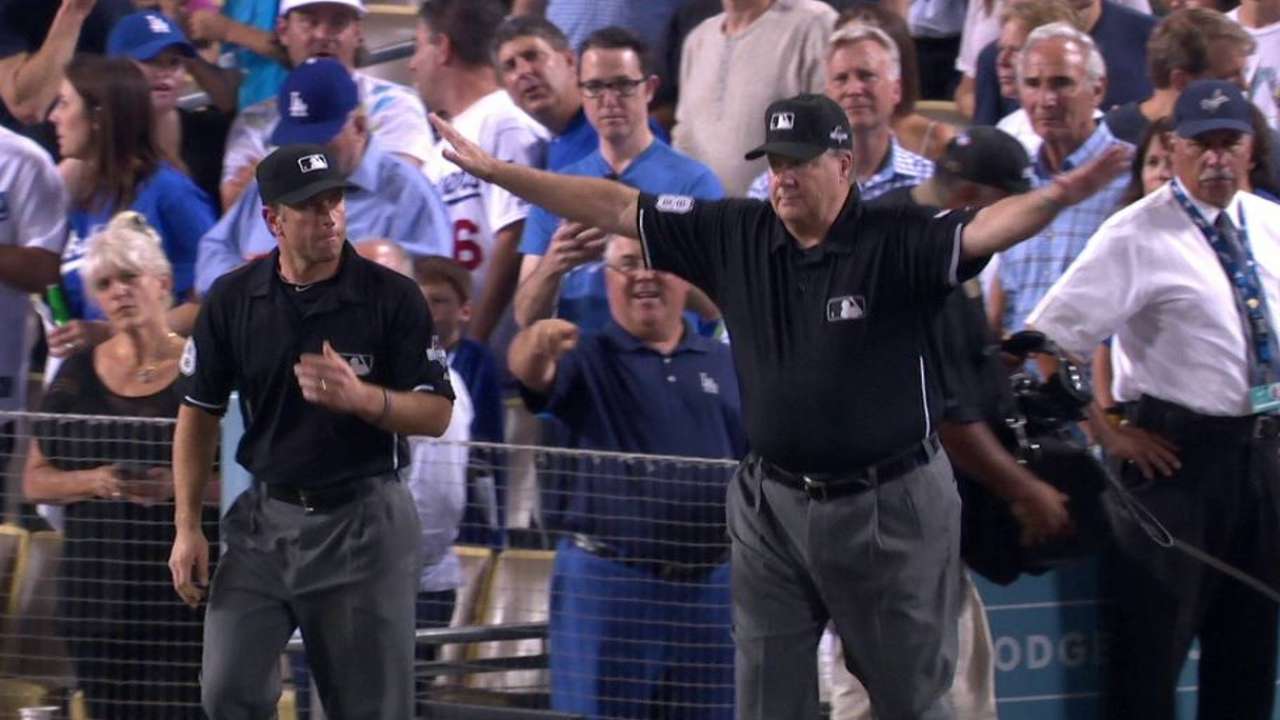 The retroactive punishment here is not totally unprecedented, as Mets fans will remember. In the 2000 World Series, Roger Clemens famously tossed a broken shard of bat at Mike Piazza. At the time, the umpires on the field ruled that Clemens' action was not deliberate. A more sensible interpretation of events was applied after the fact, when Clemens was fined $50,000. Two years ago, Ryan Dempster repeatedly threw inside at Alex Rodriguez and then hit him in the back of the elbow. Dempster wasn't ejected from the game, but he was suspended five games after the fact.
This situation is obviously more serious than either of those. Tejada's season is over, and his absence could affect the Mets in a profound way moving forward in this best-of-five set. People will argue that MLB is going too far with this punishment, that Utley should not be penalized for something that's roundly been ignored in the past.
But Utley's "slide" crossed the line, and it's high time baseball raised the bar for what is expected of its runners.
Anthony Castrovince is a reporter for MLB.com. Read his columns and follow him on Twitter at @Castrovince. This story was not subject to the approval of Major League Baseball or its clubs.