Royals-Astros ALDS Game 3: Did You Know?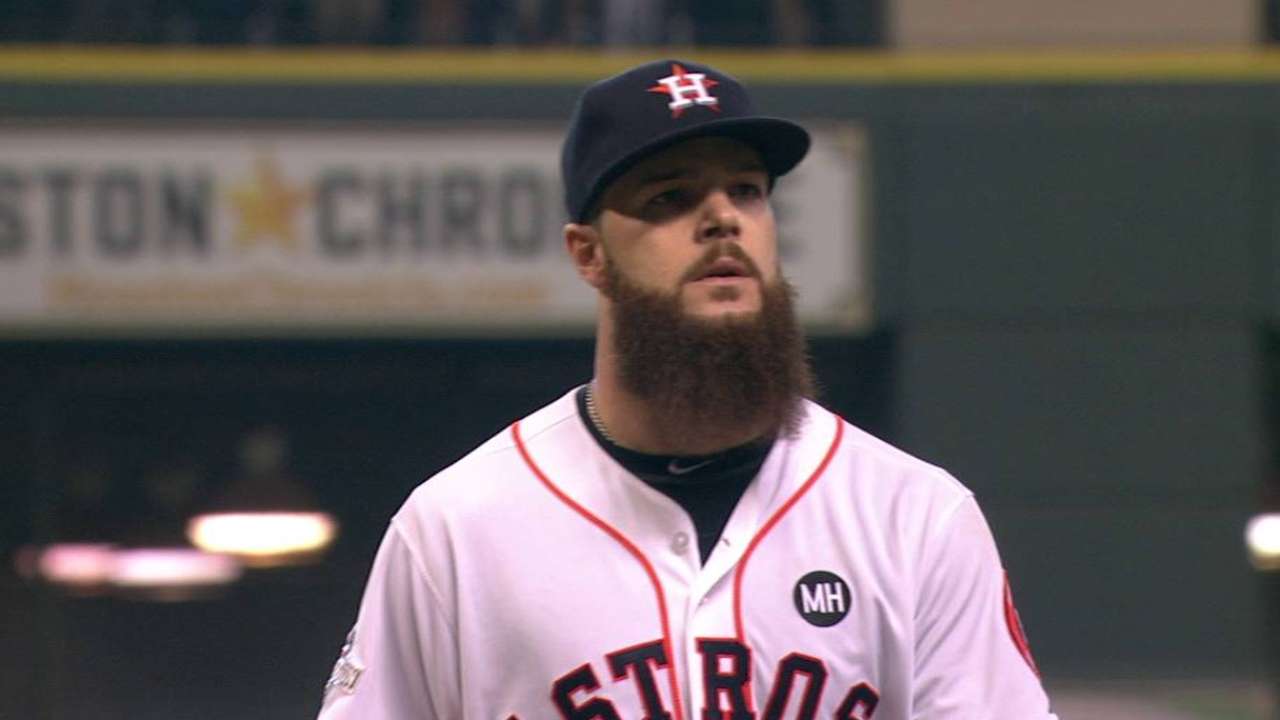 HOUSTON -- Dallas Keuchel ran his unblemished home record to 16-0, and the Astros got timely hits from veterans Jason Castro and Chris Carter to inch one win away from the American League Championship Series with a 4-2 win against the Royals in Game 3 on Sunday.
Here are some stats and facts from Sunday's game:
• Keuchel is only the second pitcher in franchise history to win each of his first two postseason starts, joining Mike Scott, who won Games 1 and 4 of the 1986 National League Championship Series.
• The last AL pitcher to win 16 combined home games between the regular season and postseason was Jack Morris in 1991, as a member of the Twins. Randy Johnson also accomplished the feat in 2001 with the Diamondbacks.
• Before Castro's go-ahead two-run single in the fifth, he was 6-for-50 since returning from the disabled list on Sept. 17. The RBI was his first of his postseason career. Castro was 0-for-9 in the postseason before the hit.
• Carlos Gomez gave the Astros a big insurance run with his sixth-inning RBI single up the middle off Edinson Volquez. The RBIs were the first in Gomez's postseason career that didn't come from a home run.
• Luke Gregerson notched a four-out save in relief of Keuchel's magnificent outing. It was just the fifth save of four or more outs in his career.
• Carter, who hit his first career postseason home run in the seventh, notched his first three-hit game of 2015 in Houston's win.
• Lorenzo Cain battled Keuchel to lead off the fourth, finally homering on the 10th pitch. It was Cain's first postseason home run. It was his second off Keuchel. Cain has a seven-game postseason hitting streak, which is the fifth-longest postseason streak in Royals history.
• Before Cain's homer, Keuchel had never given up a home run in an at-bat longer than eight pitches.
• Salvador Perez drew a walk off Keuchel in the fourth inning -- his second walk of the series. In 142 regular-season games, Perez drew just nine unintentional walks.
Chandler Rome is an associate reporter for MLB.com. This story was not subject to the approval of Major League Baseball or its clubs.