Flores back in the spotlight at shortstop for Mets
Infielder to assume starting role after Tejada breaks leg in Game 2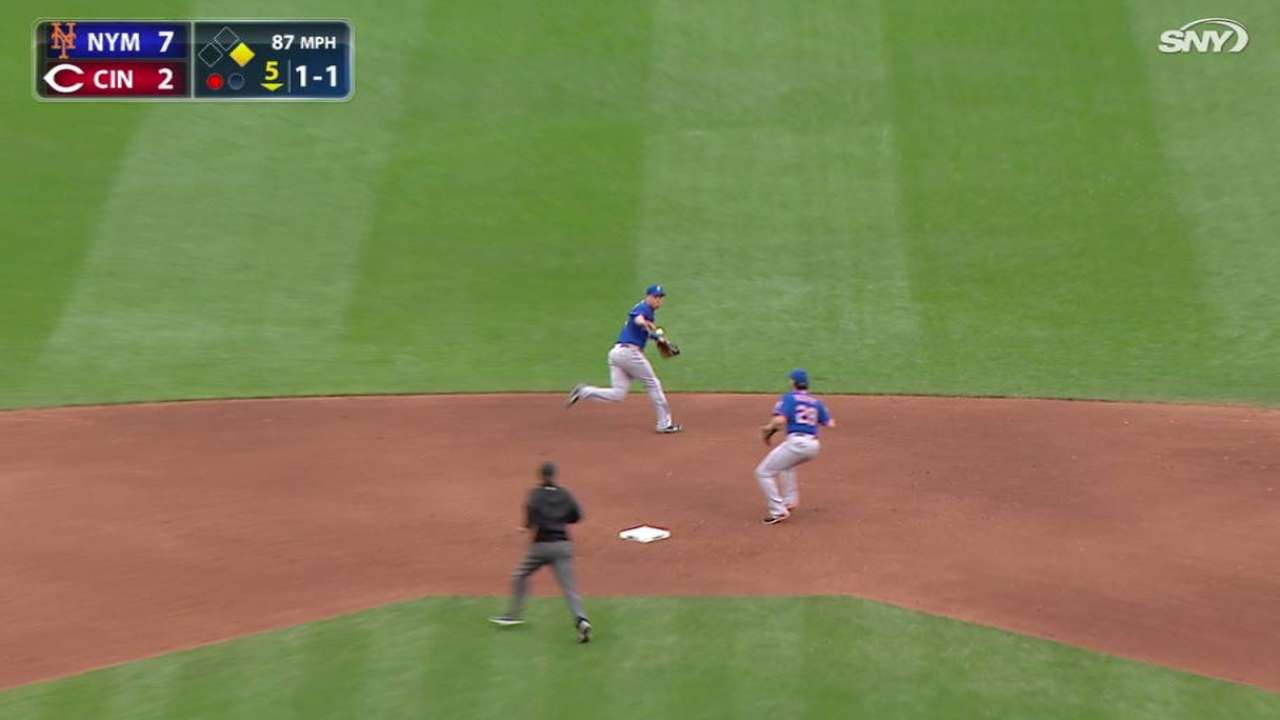 NEW YORK -- Wilmer Flores spent most of this season's first three months as the Mets' starting shortstop and then became widely recognized as the baby-faced player who cried on the field as he digested being included in the Carlos Gomez trade until that late July deal with the Brewers was nixed.
Now, yet another emotional moment has brought the spotlight back on Flores, who will once again fill the Mets' starting-shortstop role that was vacated in Saturday night's 5-2 loss in Game 2 when his good friend, Ruben Tejada, broke his right leg courtesy of a controversial Chase Utley slide that has heightened the emotions surrounding this National League Division Series against the Dodgers.
• Shop for Mets postseason gear
"We've always had our confidence in Wilmer," Mets starting pitcher Matt Harvey said. "He's going to step up. He wants that job. He's always wanted that job. We're not worried one bit. I think we're all excited to have him out there. And I think New York's excited to have him out there."
Harvey will garner a plethora of attention when he starts Game 3 on Monday night at 8:30 p.m. ET on TBS with the chance to give the Mets a 2-1 lead in this best-of-five series and also move back into the good graces of his teammates and fans, who have grown frustrated over the past month as the talented starter has dealt with the backlash of a post Tommy John surgery innings limit and a late arrival to a postseason workout.
Flores has been at the other end of the spectrum since his fandom grew on the night of July 29, when he shed tears of sadness because he thought he had been traded away from the Mets' organization, which has served as his family since 2007. The 24-year-old infielder rejoiced when he learned the trade with the Brewers fell through and then energized Citi Field on July 31, when he drilled a walk-off homer that propelled the Mets toward a three-game sweep of the Nationals and the top of the NL East standings.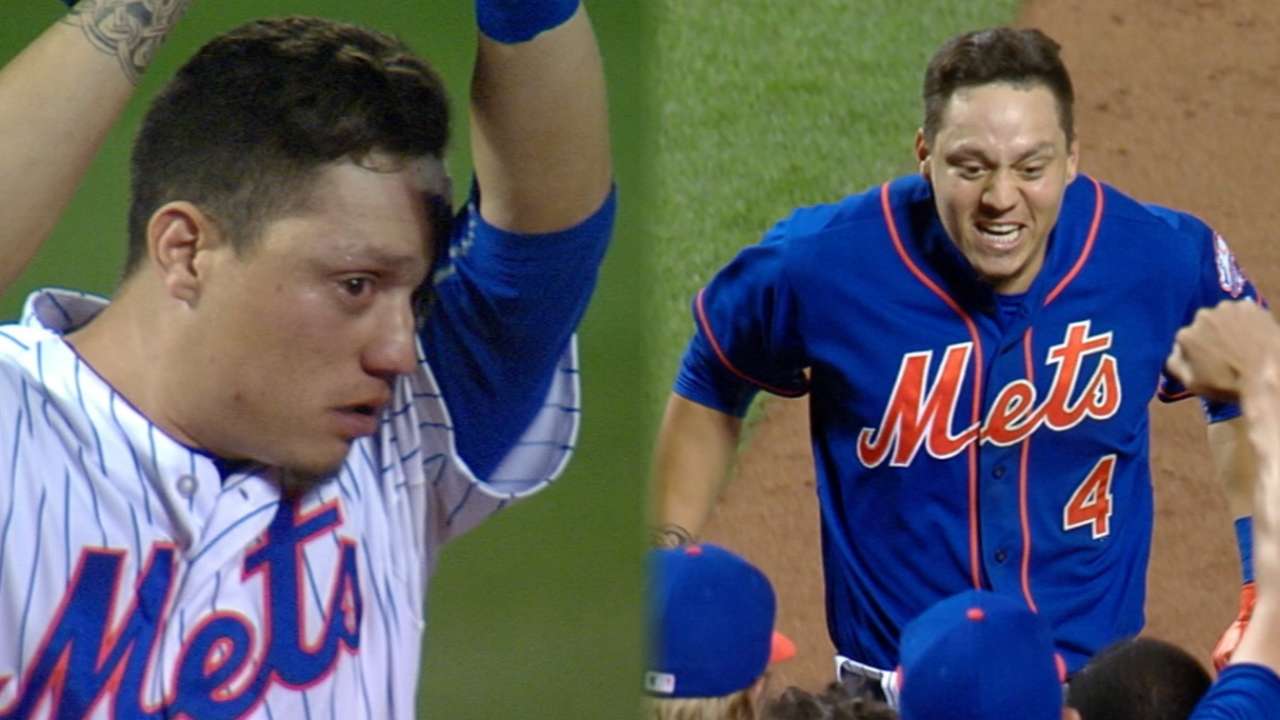 "I think, especially after the moment here, I think New York in general has picked him up," Harvey said. "It couldn't have been a bigger home run that he had after that situation, so it's obviously shown that he's not afraid to be out there."
As Flores batted .263 with 16 homers and a .703 OPS in 137 games this year, he battled some back discomfort and a late-season bout with strep throat that caused him to lose approximately 10 pounds and significant energy. But Mets manager Terry Collins said the young shortstop's health has gradually improved over the past couple of weeks.
"He's been feeling a lot better, feels like he's ready to go, so we're hoping that when he goes out there tomorrow night, that he's the player we know he can be," Collins said. "But you know, has he put all the weight back on? No, not really. But as long as he's got some energy, that's all that matters because he didn't have it for a while."
Though the Mets are losing something on the defensive end with Tejada's absence, they can only hope Flores is energized again by the postseason setting and the effect of yet another emotional moment that has cast him back into the limelight.
"[Tejada's injury] is a big dent," Collins said. "I will certainly spend some time with Wilmer tomorrow and let him know that he's proved he can play shortstop at this level, to relax and go out, because he's going to be the guy."
Mark Bowman is a reporter for MLB.com. This story was not subject to the approval of Major League Baseball or its clubs.