MLB.com Columnist
Barry M. Bloom
Harvey, Utley history adds Game 3 intrigue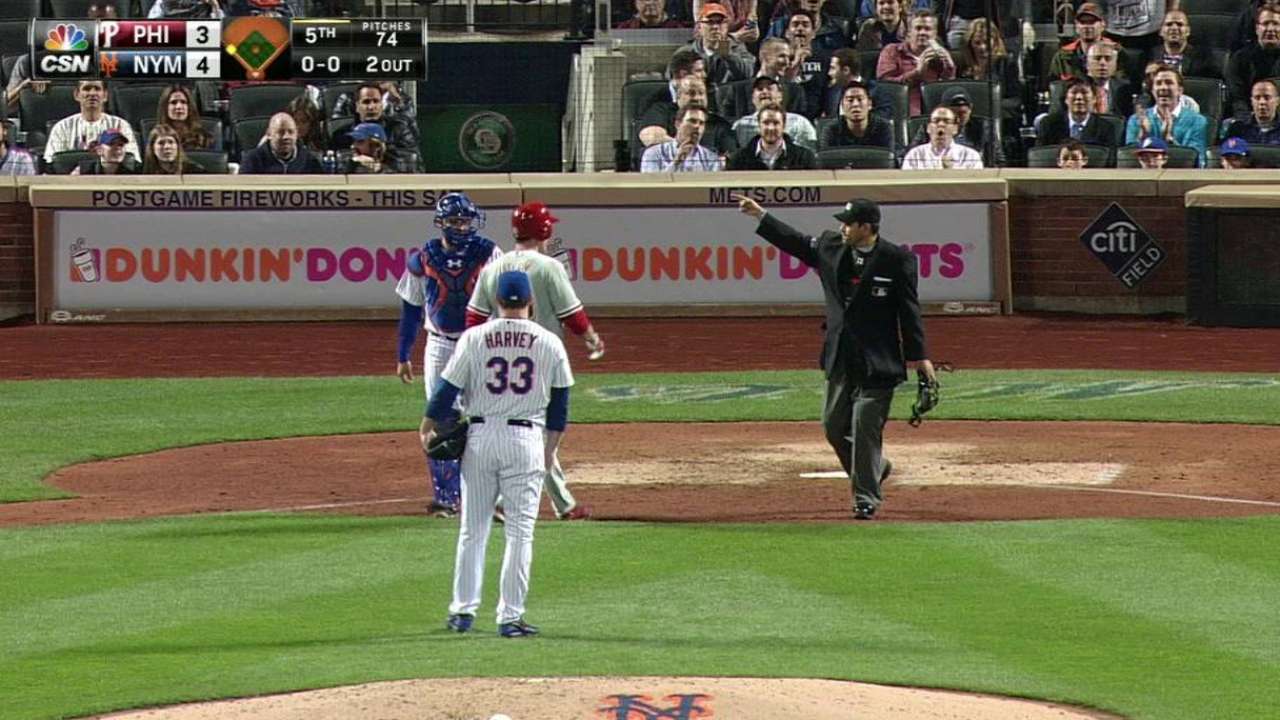 NEW YORK -- Just like Ruben Tejada, Matt Harvey has his own history with Chase Utley.
Back on April 14, Harvey was making his first start of the season at Citi Field. It was a night filled with plenty of emotion for the Mets right-hander, as he hadn't take the hill at Citi Field since Aug. 24, 2013, after missing all of the previous season recovering from Tommy John surgery. In the fifth inning of that contest, Harvey hit Utley, then with the Phillies, square in the back with a pitch in apparent retaliation for Philadelphia pitcher David Buchanan hitting Wilmer Flores and Michael Cuddyer during the second inning of an eventual 6-5 Mets win.
There was also the matter of Utley having homered in the top of the first inning of that game, briefly sucking the life out of a Citi Field crowd that was ready to erupt every time Harvey retired a batter. (Utley would go on to add an RBI single off Harvey in the fourth that night, as well as another homer off Sean Gilmartin in the eighth.)
Now, add the layer of Utley's late, rolling tackle on Tejada, sliding wide of second base to break up a double play on Saturday night in the Dodgers' 5-2, Game 2 victory that knotted their National League Division Series at a game each.
"There are certain situations that happen in a game and I think that was completely different situation that occurred," Harvey said on Sunday, referring specifically about hitting Utley. "That was resolved. As far as yesterday goes, I think the league is doing its best to go over the situation."
The play was pivotal to the Los Angeles come-from-behind win and broke the shortstop's right fibula, putting Tejada out for the remainder of the postseason. It wasn't the first time this happened, either, as Utley took out Tejada in similar fashion during a 2010 game between the Mets and Phils.
Utley underwent tests for a possible concussion on Sunday and passed through those "just fine," Dodgers manager Don Mattingly said.
The left-handed-hitting Utley is a .333 (6-for-18) lifetime hitter with a double, homer and two RBIs vs. Harvey and went 0-for-4 against him in a 3-1 Phils win in Philadelphia on May 8, the last time the two men faced each other. Overall, Utley hit .281 with four homers, 35 homers, 103 RBIs and and 106 runs scored in 179 games over 11 seasons against the Mets. Utley has had so much success at Citi Field -- career .904 OPS with 11 homers in 51 games -- that the nook down the right-field line has been informally referred to as "Utley's Corner" because of all the home runs he has hit over it.
When asked if that meant Utley could start at second base on Monday night in lieu of the incumbent Howie Kendrick, Mattingly said the matter was under consideration.
"It's a possibility," Mattingly said, adding those kind of lineup decisions wouldn't be made until Monday.
Utley was suspended two games by Major League Baseball on Sunday and immediately appealed. According to a baseball source, a hearing wasn't going to be heard before Game 3 of the NLDS on Monday.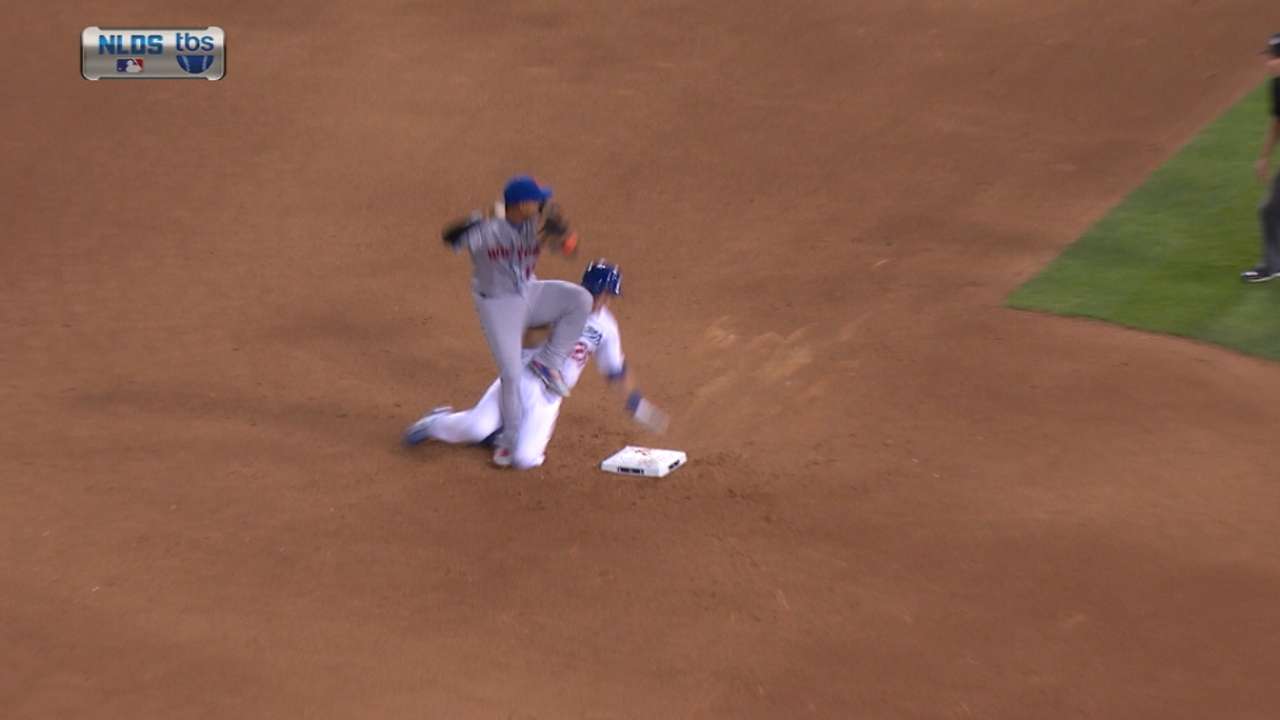 If the 36-year-old Utley is in the lineup, that will bring a heightened state of intensity. It's the first Mets postseason game at Citi Field since it opened in 2009 and the first at home since Carlos Beltran took a called third strike on a full-count pitch from Adam Wainwright with the bases loaded to end Game 7 of the 2006 NL Championship Series in favor of the Cardinals at the now defunct Shea Stadium.
All of this raises the question of what will happen if Harvey faces Utley in Game 3 of the best-of-five series at Citi Field on Monday night?
"I certainly can't answer that, as you know," Mets manager Terry Collins said on Sunday. "The one thing we do know is as long as this game has been played -- and there have been changes -- players took care of stuff themselves. I don't know certainly what's going to happen. I'm not going to address that because I'm not going to create an issue. But right now we need Matt Harvey to step up and pitch the way he's capable of pitching."
Harvey might only face Utley late in the game. Utley was used as a pinch-hitter against Mets starter Noah Syndergaard in the seventh inning on Saturday night and punched a single to right, sending Kiké Hernandez to third and setting up the controversial play on Kendrick's grounder up the middle.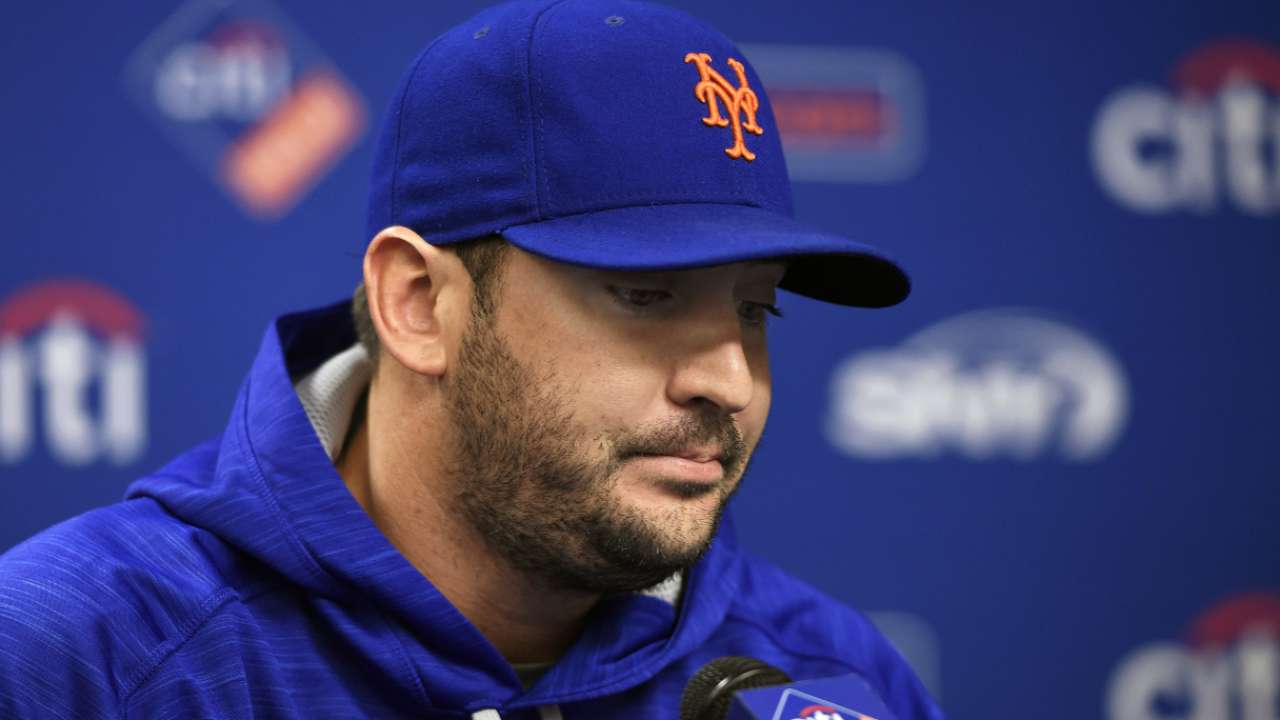 Utley has only started 25 games at second for the Dodgers since he was obtained in a trade with the Phillies on Aug. 18, most of them before Kendrick returned from a hamstring injury on Sept. 19.
In the April 14 game in question, Harvey threw right at Utley, a left-handed hitter, who calmly turned away from the pitch and took it squarely in the middle of his No. 26. Plate umpire Alfonso Marquez walked toward the mound and issued a warning to Harvey and then did the same to the two benches. Utley barely glanced at Harvey and jogged down to first base.
Harvey said he won't alter his approach on Monday night against Utley or any of the other Dodgers hitters even if warnings are issued early.
"For me I've got to go out there and stick with what I normally do," Harvey said, "whether it's a game plan against a certain guy to bust him in. That's part of baseball. That needs to be done. I'm not going to give up my game plan, my approach. If certain situations come up where I have to throw that pitch, I'm certainly not going to be afraid to go inside."
Barry M. Bloom is a national reporter for MLB.com and writes an MLBlog, Boomskie on Baseball. Follow @boomskie on Twitter. This story was not subject to the approval of Major League Baseball or its clubs.