Gregerson secures win with 4-out save
Hinch turns to closer in eighth, with Royals' Game 2 comeback in mind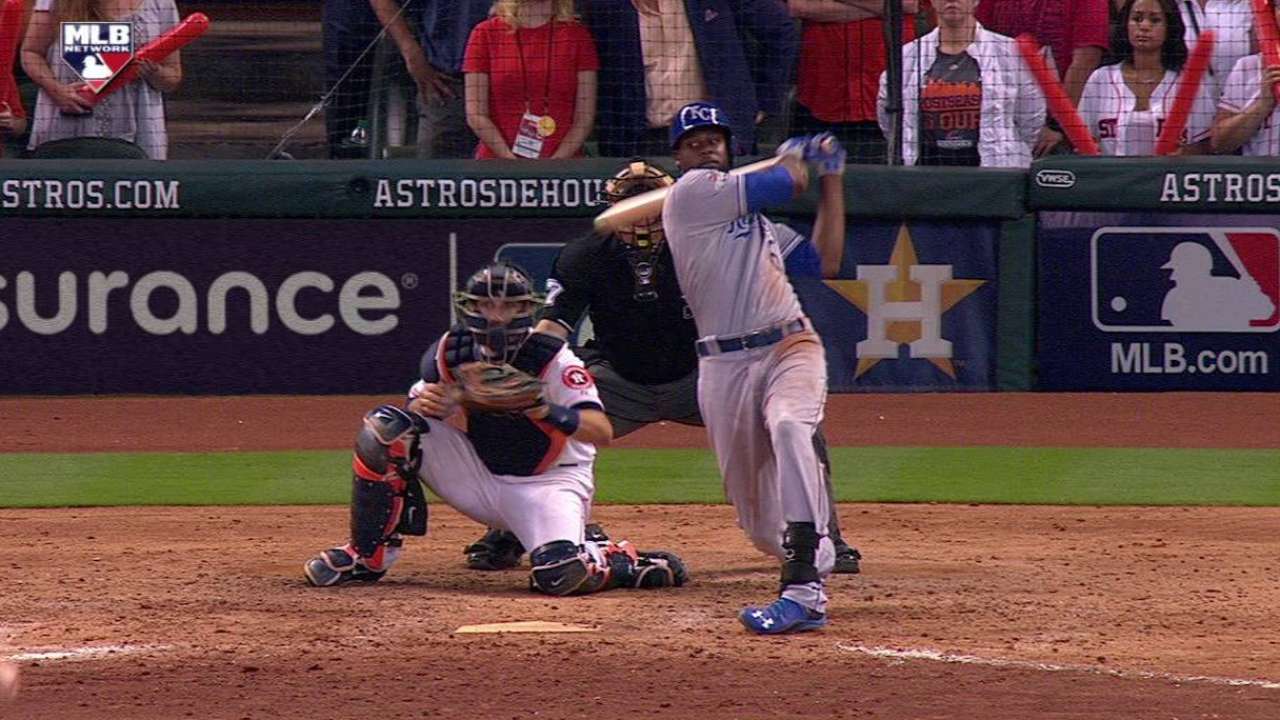 HOUSTON -- Astros closer Luke Gregerson wasn't quite sure how to stay loose between the eighth and ninth innings of Sunday's 4-2 win in Game 3 of the American League Division Series.
"Sit there," Gregerson said with a smirk. "Get up, walk around a little bit, make sure the blood keeps flowing. Tried to walk around, go down the stairs, swing my arms around a little bit. I don't know what the right thing was to do, I just tried to stay loose."
• Shop for Astros postseason gear
Gregerson recorded just his fifth career save of four or more outs -- good for his third save in Houston's four postseason games -- after facing the potential tying run twice and allowing a leadoff homer to Alex Gordon in the ninth.
Gregerson needed just four pitches to escape the eighth, inducing a fielder's choice from Salvador Perez with Kendrys Morales on first.
Staked to a three-run lead entering the ninth, Gregerson didn't blame the between-innings wait for Gordon's leadoff homer, instead pointing to the Astros' comfortable lead.
"Up three, I'm not trying to make a perfect pitch there," Gregerson said. "Just left a sinker up in the zone, it didn't really sink for me, and he put it out."
Gregerson has been up and warming in the eighth inning during all but one of Houston's postseason games, so he wasn't surprised to hear the bullpen phone ring early.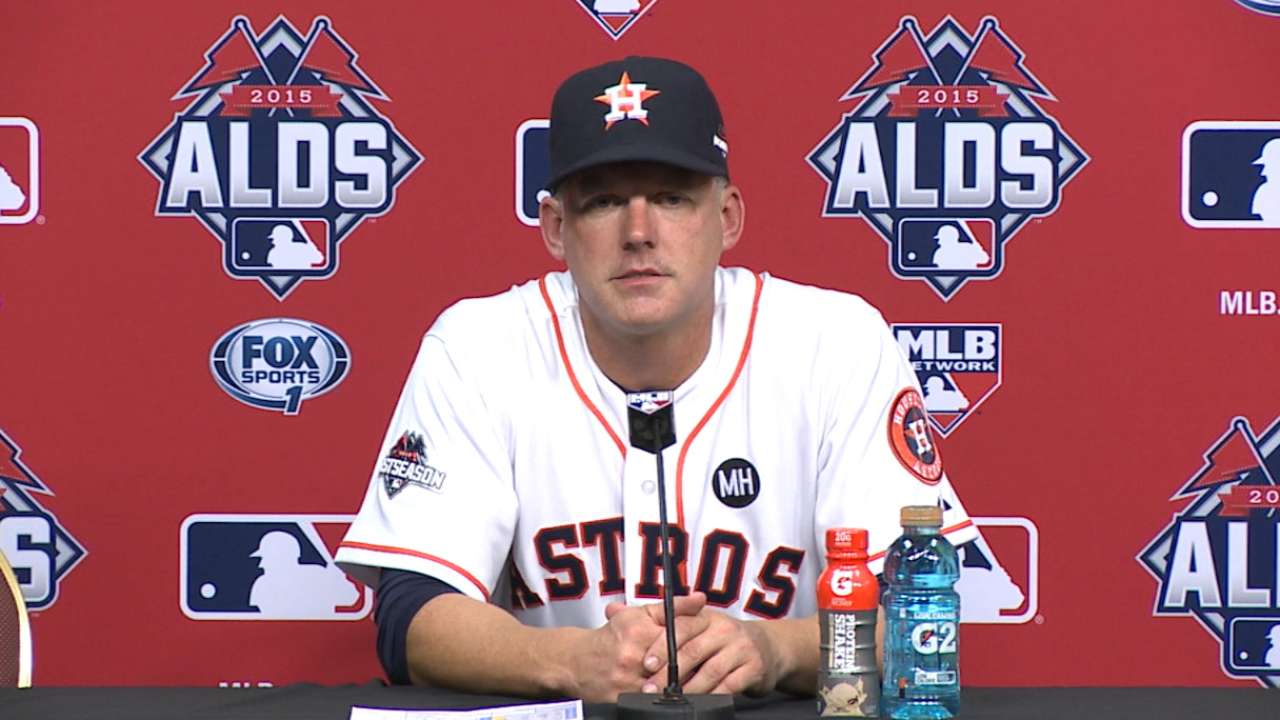 Recalling the comeback the Royals made Game 2 on Friday, Astros manager A.J. Hinch wasn't taking many chances.
"I just want my best right-handed reliever in the game, and that's Luke Gregerson," Hinch said. "So he came in and got his outs. And I was glad he did it in only four pitches [in the eighth inning], because it's not something he's accustomed to. But this time of year ... these guys are ready for the phone to ring at any time."
Chandler Rome is an associate reporter for MLB.com. This story was not subject to the approval of Major League Baseball or its clubs.